Photo Travelogue :
Read first part -
Here
!
DAY 2
: Afternoon onwards :-)
Before my visit, one of my friend who was based in Bangalore, a few years back, suggested few must visit places or experiences, when there. Take a trip to
Savandurga
60kms away from the city, visit
Gomateshwara
statue 157kms away, visit the 65 feet talk famous Shiva statue
Murugeshpalya
, visit
Nandi Hills
in the morning, take a trip to
Wonder-La
which is a water/
theme park, hang out at
Lalbagh
, visit at
MTR's Kitchen
near Lal Bagh in the morning before 7am, taste
Gobi Machurian
from a street vendor
( near Koramangala )
, experience
Outdoor Camping
with Fever Pitch Base Camps, explore
Banergatta
National Park, walk around
Sankey
Lake, window-shop at
UB City
, Brigade Road or MG Road, visit
Iskcon
temple, visit
Venkatappa
Art Gallery, the
Bangalore Aquarium
, learn
Karv Maga
( defence art )
@BadAzz Combat Academy, experience Bangalore's famous cafe/pub culture, visit Tipu Sultan or
Bangalore Fort
, visit
Devanahalli
fort 35kms away, if have time Mysore too. Ah..quite a many are they? Lets see, how many of them I accomplished or did I add new ones of my own too ;-)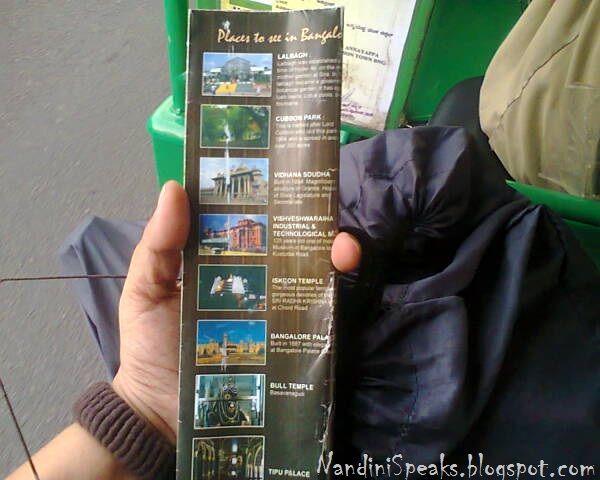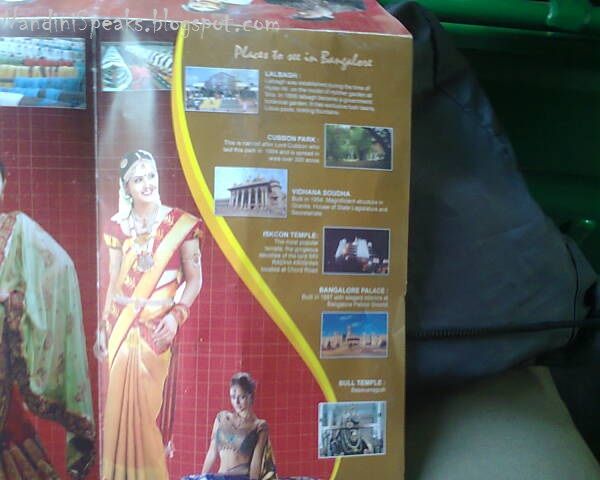 If you read my earlier post on
Bannerghata
that I visited earlier in the day
( on Day 2 )
, I was to catch the afternoon bus for sight-seeing
( having missed the morning one )
; but my luck, I missed that one too. Now, only option I had was to catch an auto and visit the places myself. I had the option to go back to the luxurious hotel and relax too, but I chose to sweat it out. After all, what's the use of coming all the way, if I didn't collect enough memories. So, without wasting time I hailed the first auto that came my way. And those few afternoon-till-almost-night hours were most adventurous, hopping from one attraction to another.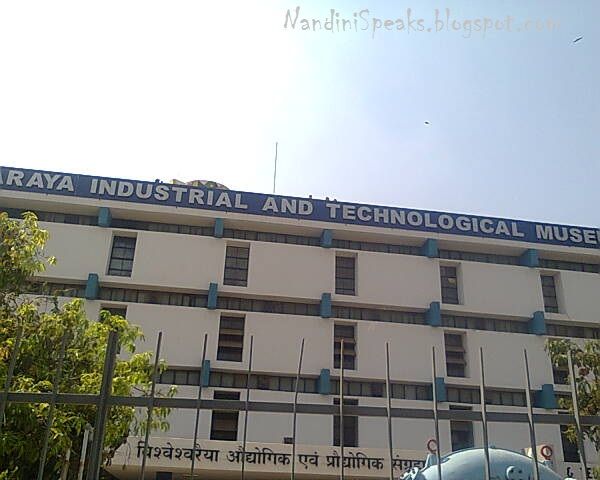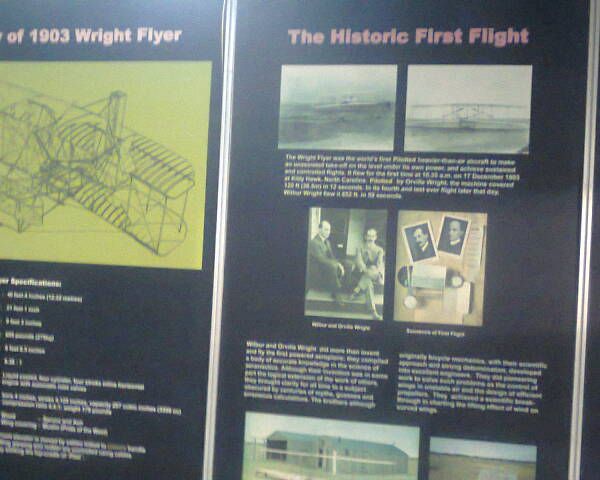 The auto, I first caught, took me to Visvesvaraya Industrial and Technological Museum, not far from
Cubbon Park
. I spent good amount of time there. Do read my detailed
post
on it. Next, I changed auto outside the Museum's gate who took me around a few places - some, I saw from outside and some I went in and explored. Since, I had very limited time I spent few moments in each. Some of these places needs more time to enjoy fully :| Anyhow, the auto-wala was thankfully quite a friendly one and told me he'll take me to all the interesting places at fixed price of Rs.200/-
( which I think was quite cheap )
. He told interesting tidbits, how everyone came to Bangalore to see its beauty, but he longed to go to Bombay instead some day
( some relatives of his stay in Bombay as well )
. His whole life, he's been driving the auto, and never been outside the city. He wanted to see Bollywood, that he heard so much about. Sweet haan :-)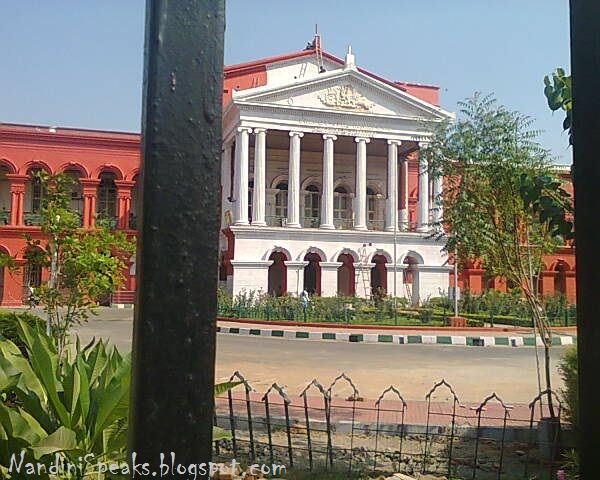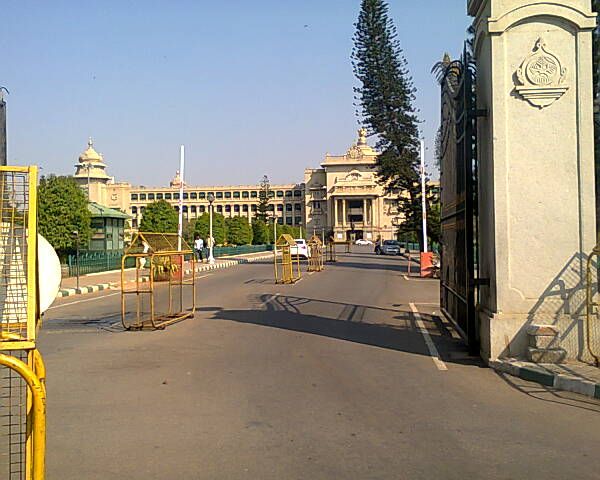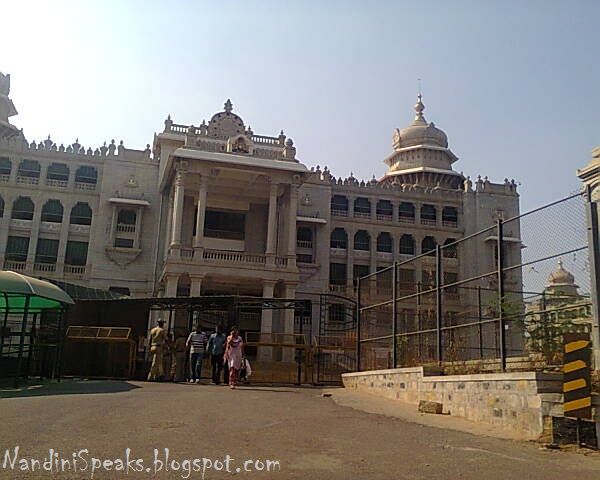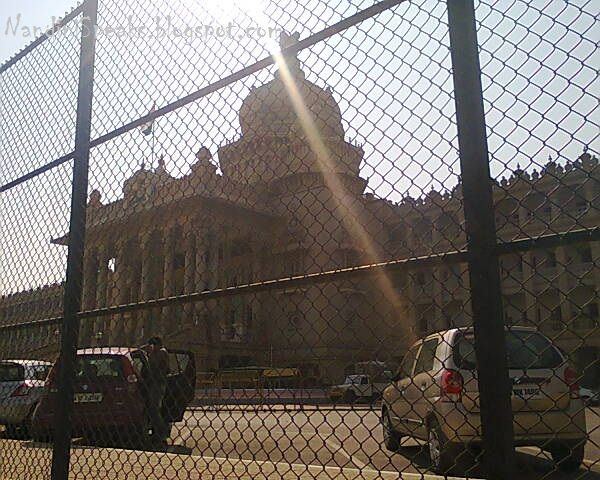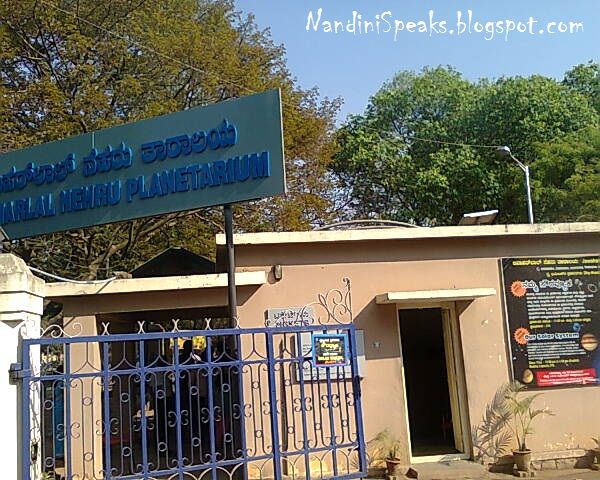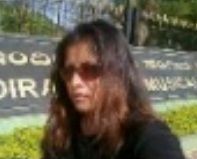 So, first was this red and white building
( a govt complex - top pic )
; 2nd the very impressive palatial Vidhan Soudha - the place is constructed exactly the same in both the front and rear, and its so huge that it refused to come in a single frame; next, we hopped to the Planetarium and the Indira Gandhi Musical Garden/Fountain near by
( my pic above near it is looking weird :o )
- which by the way I was really curious to see. But since it was day time, it looked like any other garden, only in evenings it takes a magical turn with its fountains getting all lit up that changes colours along with music. Next, we headed to Bangalore Palace.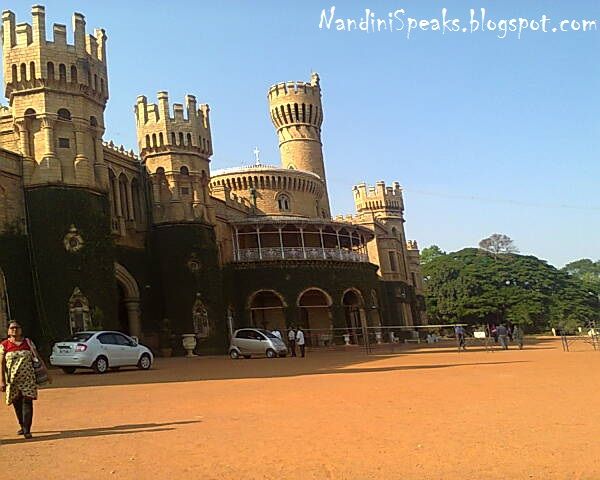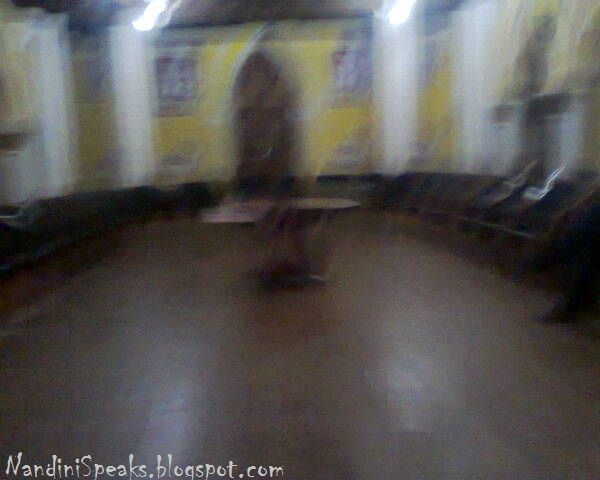 Bangalore/Wadiyar Palace is really beautiful and I went in, but for photography they charge extra
( 400 bucks that time, else 150 )
. They do not allow to take our bags inside and we have to leave them at the reception with a token. They give a headphone-set and we can go from one numbered room to another
( serially )
to know the history. Whole tour takes about 45 minutes or so. I stealthily clicked one pic inside with my mobile, but its too hazy :s
Bangalore Palace, a palace built in Tudor architectural style resembling the Windsor Castle, located in Bengaluru ( near Mount Carmel Institute of Management, Palace Rd, Vasanth Nagar ), Karnataka, India, was built by Rev. J. Garrett, who was the first Principal of the Central High School in Bangalore, now known as Central College. It was here the royal Wadiyar family lived. At present times, it hosts rock concerts/events and also has an amusement park.
THE FRAUD AUTO
- When I was inside the Bangalore Palace, my auto-wala got talking to another auto. When the other chap came to know I was new and visiting as a tourist, he asked me to go on his auto. He said, he was a tourist-auto and had access to many places which normal city-autos didn't have. He was so insisting that I had to take his words. Moreover, my auto-wala also confirmed that tourist autos indeed had access to many places, which he didn't have. But, what a damp squib the 2nd auto turned out to be, that I really regretted changing autos. At first, he said he'll take to to such nice places that I'll always remember his tour-guide around Bangalore. Well...I'll never forget the horror he gave for sure :x First, took me to the places I had already seen
( the ones mentioned above )
, but when I insisted on covering Iskcon Temple, Bull Temple, Sankey or Ulsoor Lake he started doing drama. He took me to Tipu's Palace ( which was okay - read my
post
on it ), but afterwards he became unbearable.
Read on...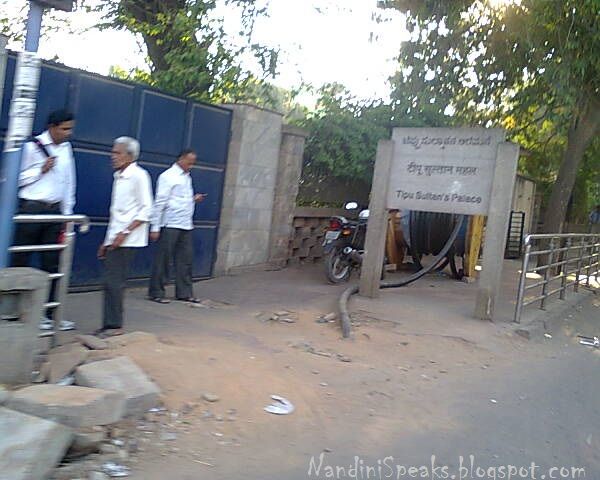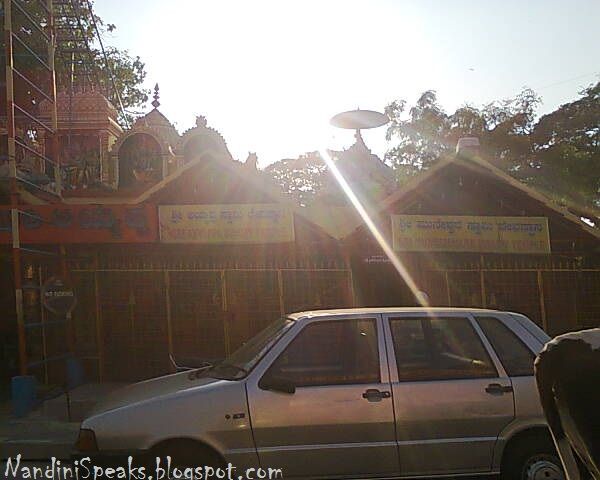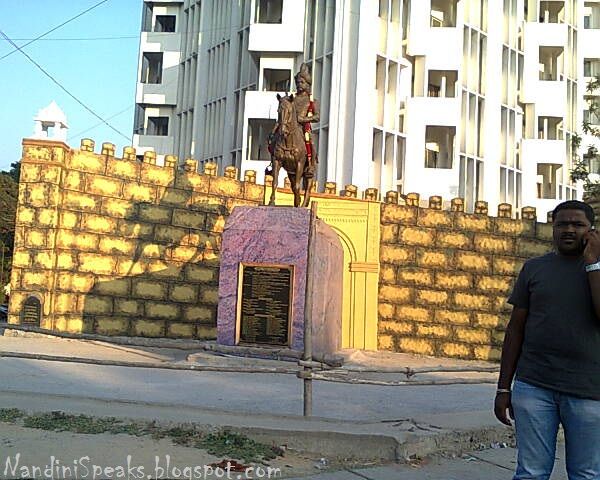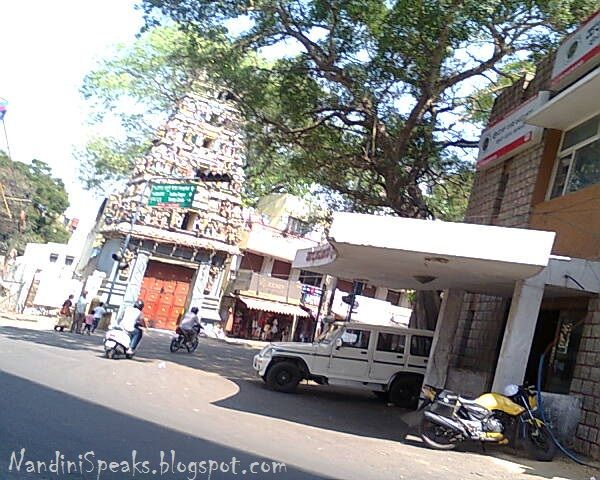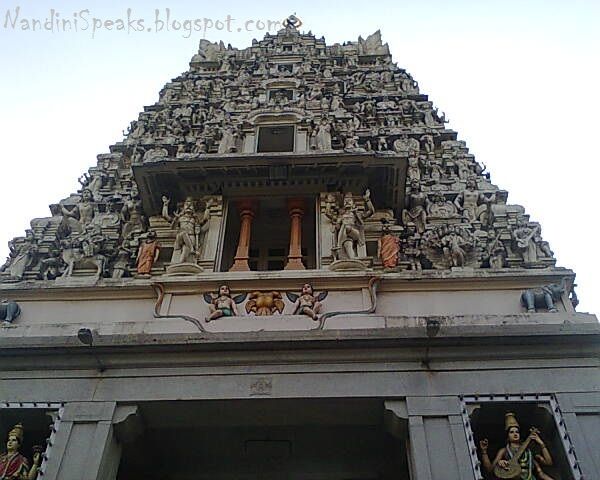 We passed by several temples and monuments on the way, and I wasn't really interested. I got fed up when he took me to some ordinary temple where some pujaris were doing pujas. I made my displeasure known to him, and he got even crankier. He had told me many times on the way
in the beginning
that he'd take to to some silk-factory, where one can see how silk is woven and that only tourist-autos had access to the place, I thought okay fine lets do it.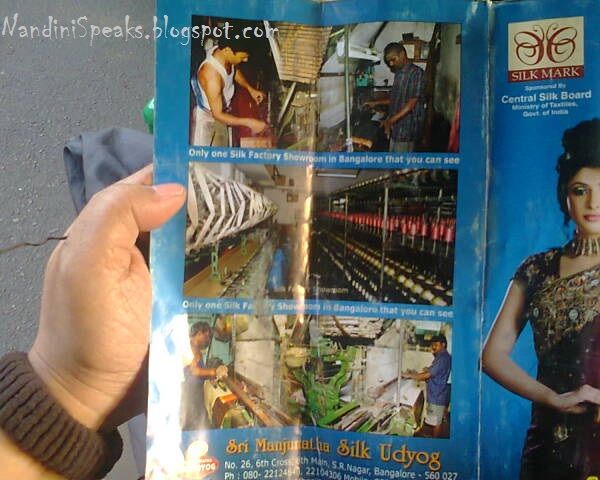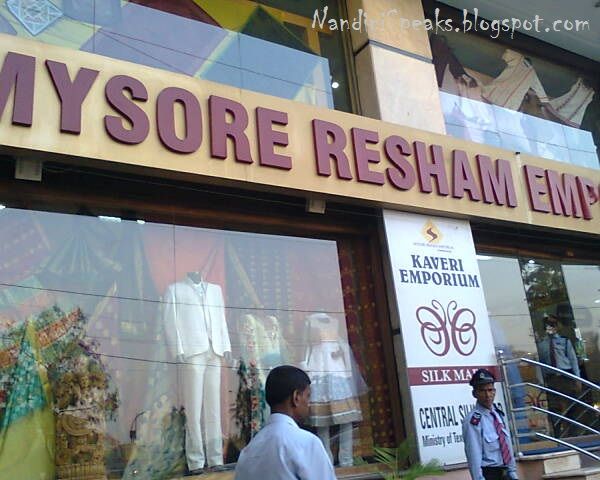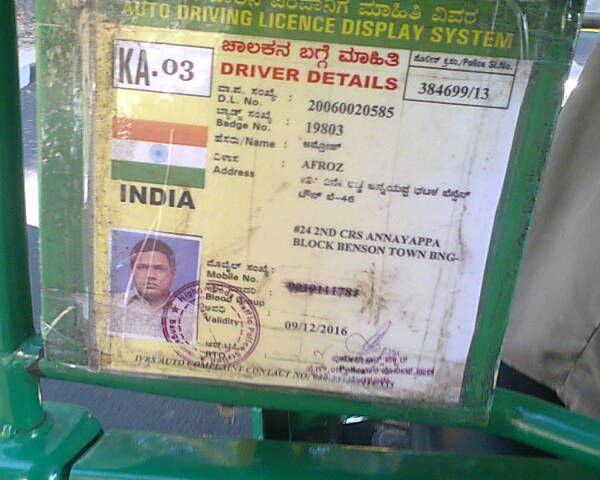 But all he did was take me to some silk emporium - which was just an ordinary silk-saree shop. I asked the sales girl if they had any factory in the vicinity, she declined. I realized, this auto-wala was fooling me and wasting my time. I paid half of what he asked and told him to get lost. Maybe, I shouldn't have paid him at all. I was so pissed off, I took the ID card pic of his
( stuck at back of his driver seat, on the metre-box )
to report him as fraud. But since, I was leaving the next day, I didn't get time to a file complaint. If anyone comes across him, please slap him tight on my behalf :x He totally ruined my enthusiasm not to mention my precious day & time.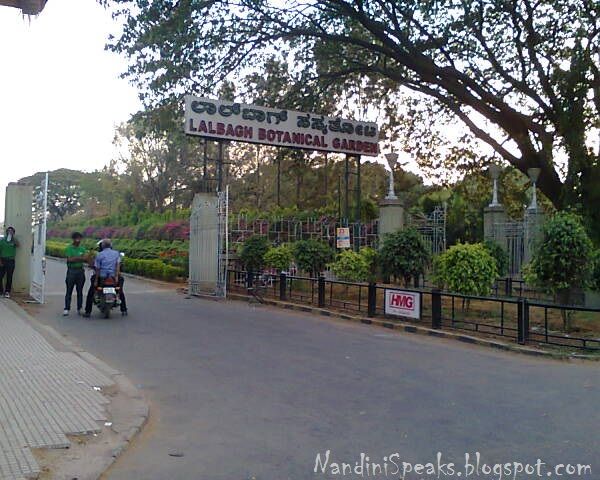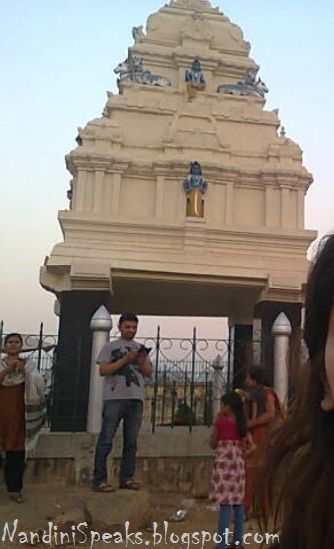 After getting rid of the annoying fraud auto-wala, I took another and asked him which was near - Sankey Lake or Lal Bagh. It was already evening, so Iskcon was no more a possibility. He dropped me at Lal Bag. Read my
post
on it. I loitered around Lal Bagh, until it got dark. Later, took an auto, who simply didn't know where Cubbon Park was. He took me the opposite way first and after asking here and there, by 8pm, I finally reached the hotel ~ just in time to grab my complimentary happy hours.
DAY 3
-
My check out was at 12pm and I had a train at 5pm. What do I do meanwhile? I wanted to make use of the time so headed first to
Cubbon Park
, near ITC Gardenia. It was so relaxing that I sat in the shade for almost 2 hours. Reluctantly then, I headed first to UB City side and then took an auto to Ulsoor Lake. The Lake was unfortunately very stinky and though I walked half-way around it, I didn't like it much. It can be great for boating. I hope the stink is no more. The saving grace of the Lake was the Guruduara just opposite it.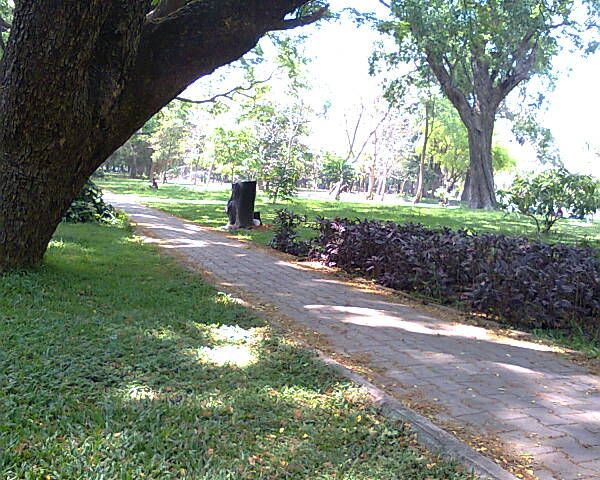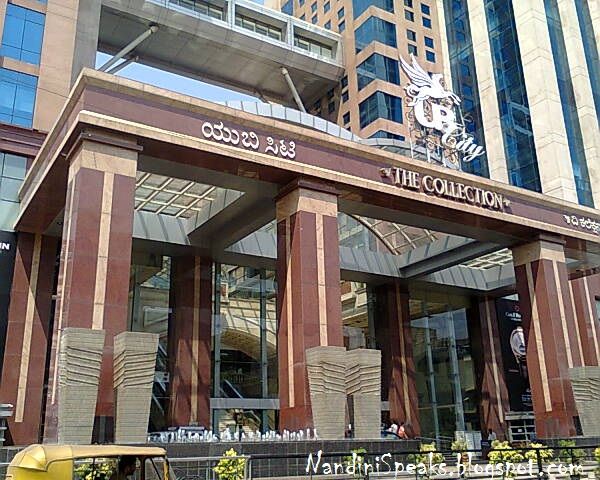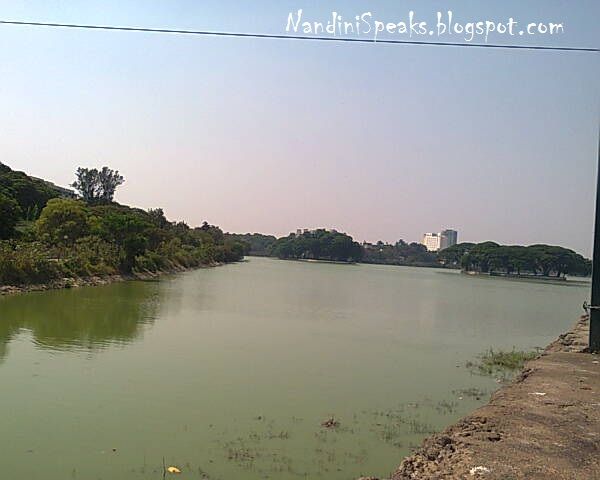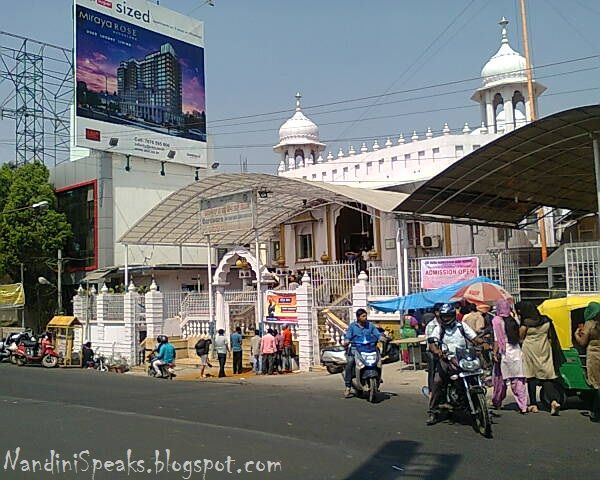 From Ulsoor, I took an auto to Bangalore Railway-Station. There, I had lunch at a restaurant nearby and went straight to the waiting room to wait for my train, which was further delayed till 7pm. I didn't want to explore anymore, so till the train came, I watched the people in the waiting room come and go. When the train finally arrived, it was almost 8:30 pm
( yes more delayed Grrrrrr )
. With a relief, I hopped on and headed home.
Note - The autos in Bangalore quote their own rates. Always insist on going by the metre or fix the rate ahead of the journey and do visit all places mentioned in this post :-)
Read next part - Here! Stay tuned for all my road, rail, flight, cruise & walk trips.
( Images - ©Mine. All rights reserved. )
Our Rating Scale is : 1 to 5 = ◕◕◕ - I liked it!
---