Photo Travelogue :
Read first part -
Here
!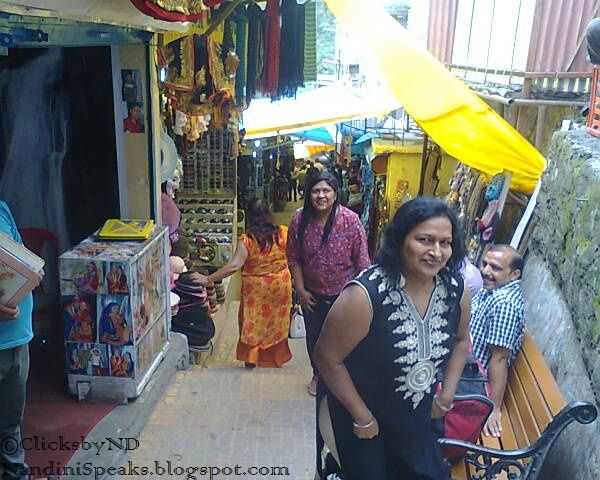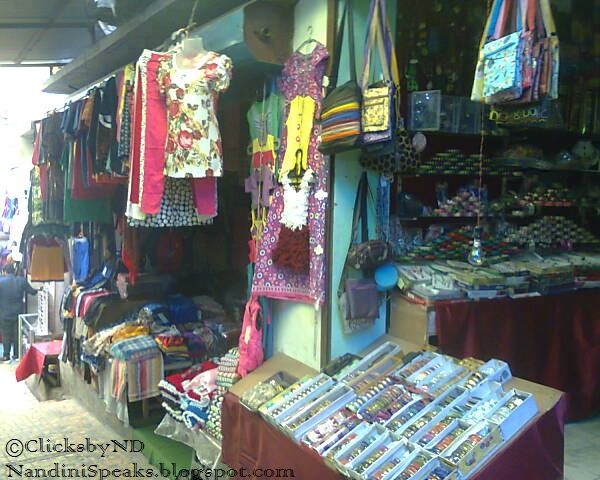 200+ steps??? Definitely possible, with such goodies alluring you all the way ;-)
With a sumptuous lunch I was so ready for the Kempty falls. Enthusiastically, I asked the local shop-keepers the directions to the falls. They showed me, only added, that I'll have to climb almost 200 steps down to reach it! Whoaaah....I was like, I just had my lunch, man! A relaxing stroll was okay, but up and down so many steps??? Would I even survive at the end of it? But I had come to see the Kempty Falls. I couldn't leave mid-way, like I had the Tehri Dam
( something, I was still regretting )
. I mustered enough courage, and with a jo-hoga-dekha-jayega attitude, I started going down
hoping
, I had the energy later to climb back up too.
I had to go through a narrow step-way, which had shops on either sides. People were moving to and fro. There was a huge crowd. The shops sold almost everything - clothes, accessories, gifts, antiques, food and anything I could think of. A few steps down, and I was getting tired already; but just then, like sheer magic I saw the 'Kempty Rope-way' signboard staring at me. Oh, what a relief, I thought. After experiencing one in Mussoorie, this was like a bonus. A God's gift to my tired feet. Naturally, I made a bee-line for the ticket counter :-)
( one can continue to take the steps too - but, lazy me, chose the easy way out :D ).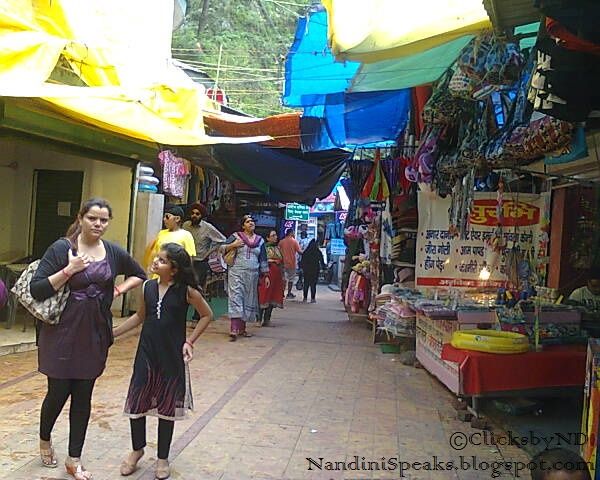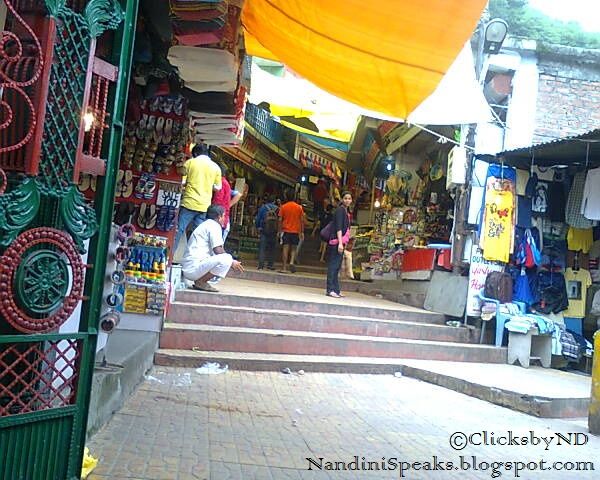 colourful ain't it?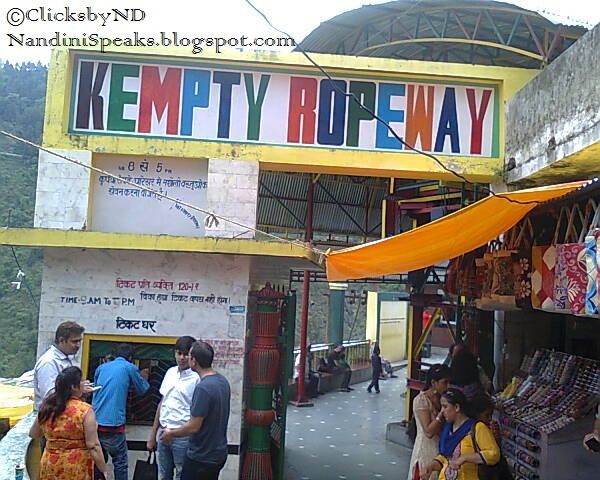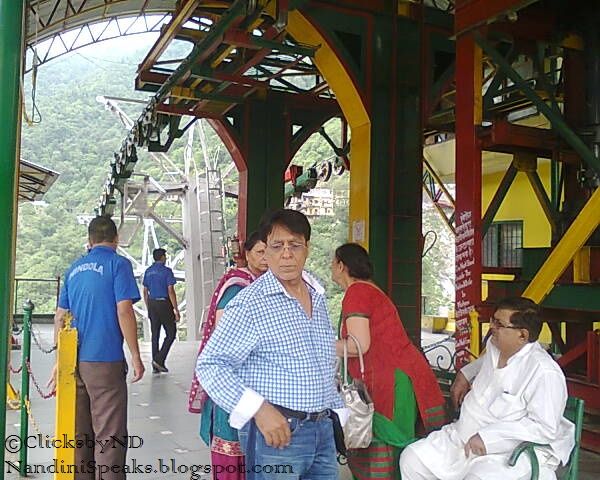 the ride was marvellous too - read more about it Here!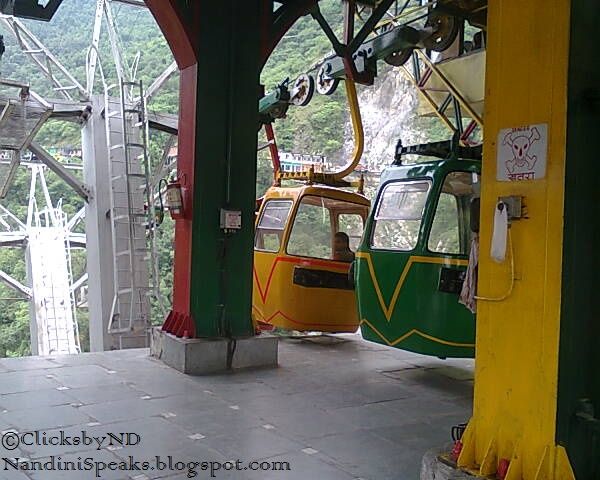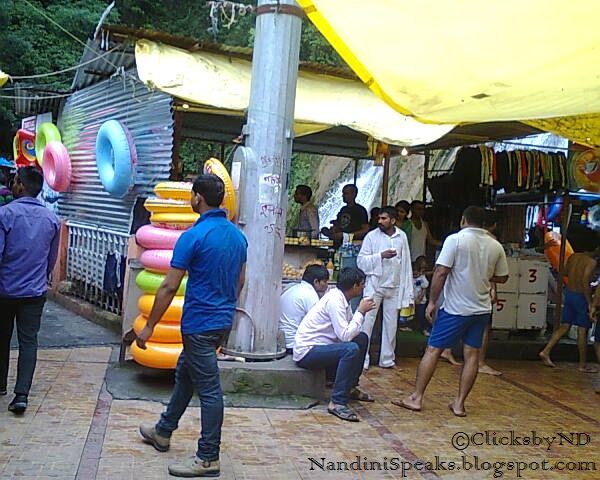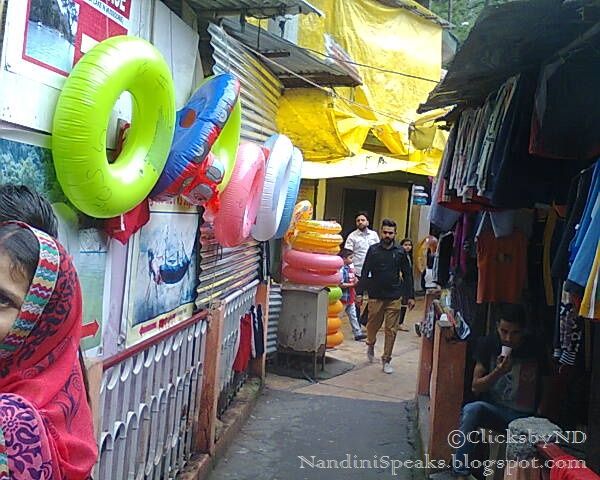 There were changing rooms where one could hire swimming gear and inflatables to enjoy the falls.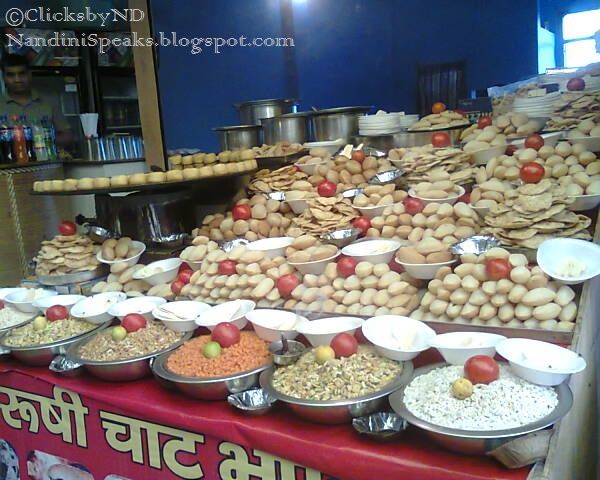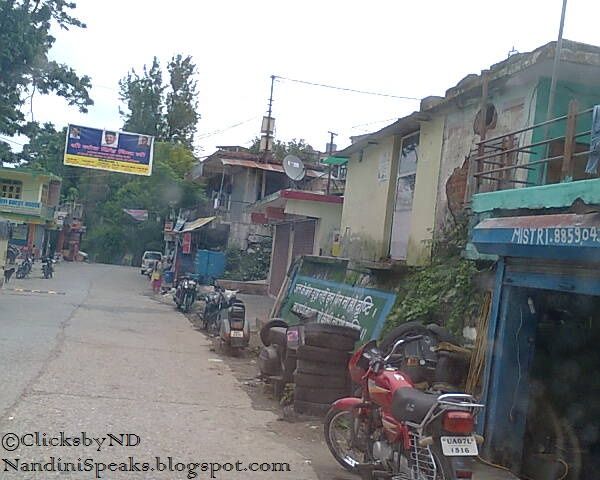 A memorable day, well-spent indeed!
Address : Kempty Falls, Kempty, Uttarakhand
Read next part - Here! Stay tuned for all my road, rail, flight, cruise & walk trips.
( Images - ©Mine. All rights reserved. )
Our Rating Scale is : 1 to 5 = ◕◕◕◕◕ - It was Awesome!
---