Heya all! I'm starting a new series titled 'Nandini Reviews Snippets'. This edition will mainly consist of the Snippets & Pictures of events I've attended over the week-gone-by and the latest happenings/brand launches etc; obviously with all the behind-the-scene juices ( I so love gossiping after all ). So, enjoy along with me as I share the fun I've had over the week. Some events
as usual
will be covered in details in a dedicated separate solo post. Do look out for them :-)
Sharing ( also ) in this post some past events that I attended but didn't get time to write about.
DUTCH FOOD FESTIVAL IN BOMBAY|MUMBAI
- Some time ago we attended the festival and the Dutch did keep up to their infamous reputation of being extremely 'stingy' via their PR's lol. The PR, when sending invite had initially promised hampers for all bloggers, but once there, they were like "oh we are sorry, we can't give". In short, promises were not kept. And being a food festival, and invited during lunch-time too, there was no sign of food anywhere, except for some tiny samplings to showcase the dutch food. So, everyone came back hungry and very angry! I personally feel, if promises are made they should be honoured - else, their own reputation & trust-level gets tarnished. I can't say much about the food cos' hey, did we get anything to eat at all, eh? Anyway, above are few of the sample's pictures. I was invited for another of their Thai Food Festival event by the same PR later on; you can guess what my reaction was :-)
HP LAUNCHES ITS OMEN SERIES, SPECTRE X360 AND THE NEW HP PAVILLION
- In a very informal gathering, at a pub @Kamala Mills Compound, specially targeting the youth, HP India launched its 3 new notebooks. 'Omen' being for the serious gamer, the versatile and flexible 'SpectreX360' that becomes a tab
too
when one wants
( great for travelling )
, and of course the updated version of the HP Pavilion with full HD mainstream. The launch also had some foot-tapping music by Medieval Pundits. All the notebooks additionally have sound system that has been enhanced via HP's partnership with Bang & Olufsen who are a globally old (
90 yrs of existence )
, while young in India
brand
. Unlike the nasty Dutch experience
above
, this event had cocktails, yummy bites and lots of social interactions.
VELVETECASE.COM
- This event
( that started with a minute's silence as a mark of respect at the Former President APJ Abdul Kalam's recent demise )
was held at Trident @BKC and the very pretty Kriti Sanon ( of Heropanti fame ) launched it, by ordering some jewelry 'live' and they arrived too on-the-spot
( fastest delivery, eh ;-)
. The website has been around for 2 years now, hence, this was more of a celebration & honouring of their old and new jewelry designers/sellers. Their APP was also launched by the Pro Kabaddi team, who seemed not to have lost any match after wearing some of the stuff bought from VelveteCase.com! Well, that's their claim, rest is up to you to believe. The event ended with lunch and lots of conversations.
JANE THE VIRGIN @ROMEDYNOW SELECT SCREENING
- At Adfactor's media room, we were treated to the delightful tele-novella
#JaneOnRomedy
premiere that started its telecast on RomedyNow channel since Aug 1st week. This 22 episode serial is full of fun, love and laugh - which the channel itself is, and many twists & turns that'll keep the audience hooked. I loved the first episode immensely as it does have some elements of what we see in our Indian society as well. Its an award winning show and globally acclaimed, so I guess it made its entry into India at the right time. The event signed off with lunch and media bytes.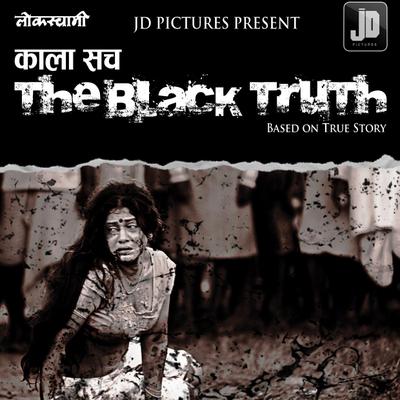 KALA SACH - THE BLACK TRUTH MEDIA PREMIERE @GEM CINEMA
- I was treated to this hard-hitting movie that had me on the edges of my seat
throughout
. I must say all the actors have done a really good job. Based on a true story, on witch-hunting practices, this story left me thinking. Though, the movie is based on rural India, I feel that kind of mentality exists in the main cities too. I was reminded of situations, of any girl, who faces harassment and taunts if they want to live life on their own terms and it happens a lot. In the movie too, the fermale protagonist
( though married )
faced all she did, just because she encouraged education for children and was progressive in her thoughts, as compared to rest of the villagers. A must watch, to see the ugly reality that's still out there. I'm so impressed by it and want everyone to watch it and spread awareness on this grave social-issue! Will write a proper review in next post.
~ Until next time ~