Photo Travelogue :
Read first part -
Here
!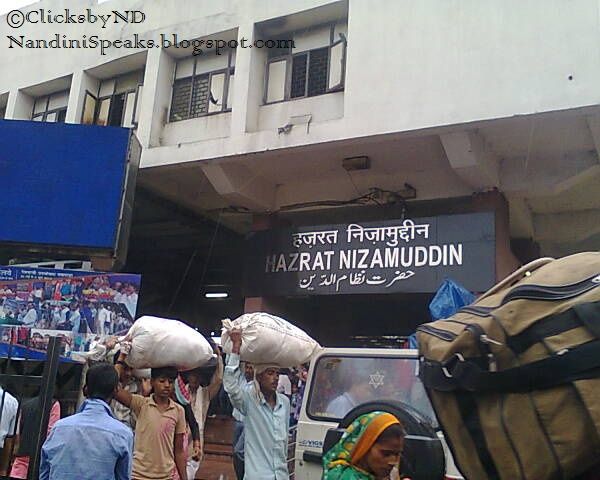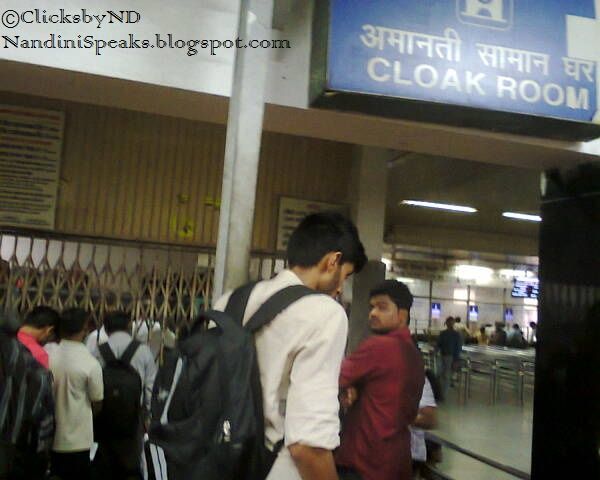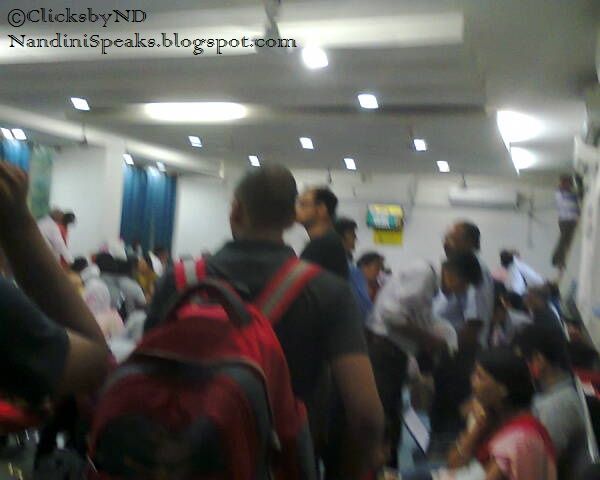 Hazrat Nizamuddin railway station is adjacent to Delhi's two important arteries, the Ring Road and Mathura Road, and Sarai Kale Khan Inter-State Bus Terminus (ISBT). It connects all the major cities and was developed to ease congestion on New Delhi railway station which is located approximately 7 kilometres (4.3 mi) to the North. It originates and terminates various Rajdhani Expresses going towards Indian cities. ( wiki )
I was to catch my train
( Rajdhani )
back to Bombay, but having some time to spare I kept my luggage in its Cloak Room, and went off exploring. I found some dhabas on its opposite side of the road and did some pet-puja :-) The entire area looks conjested and dirty, but hey, that's India,
folks
. Can't complain much :-( One should be careful of touts and pick-pocketers there.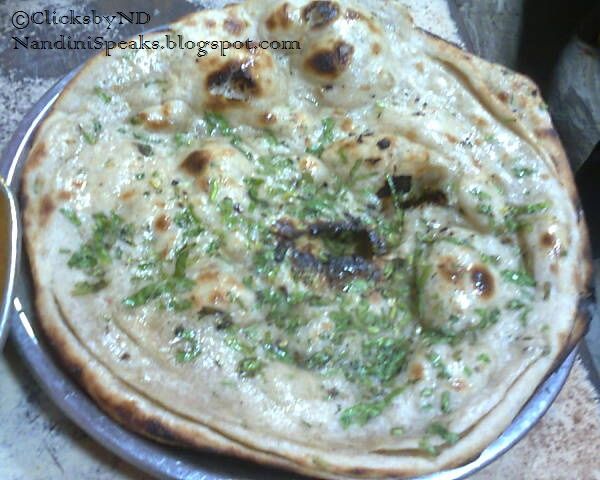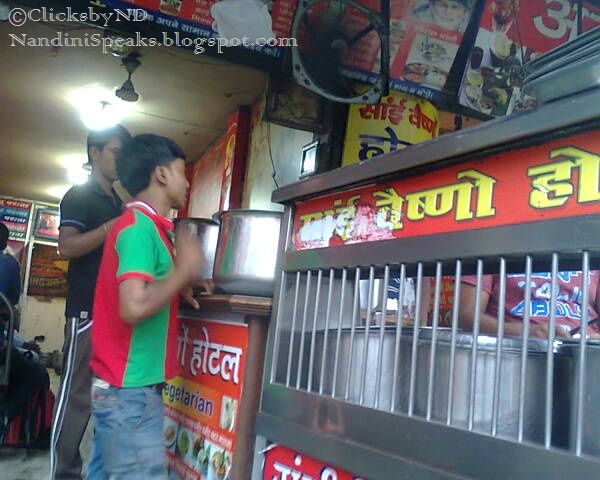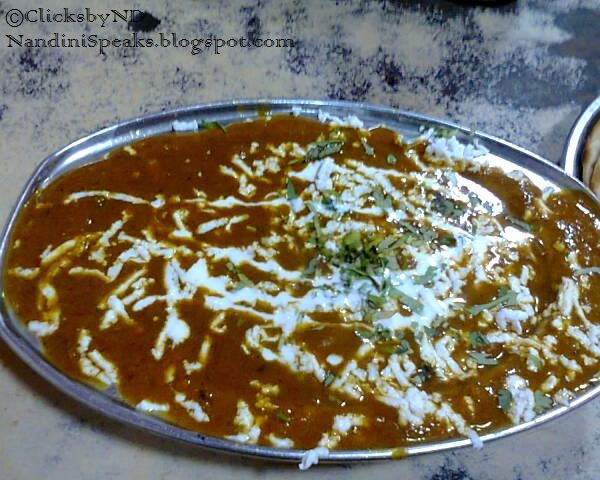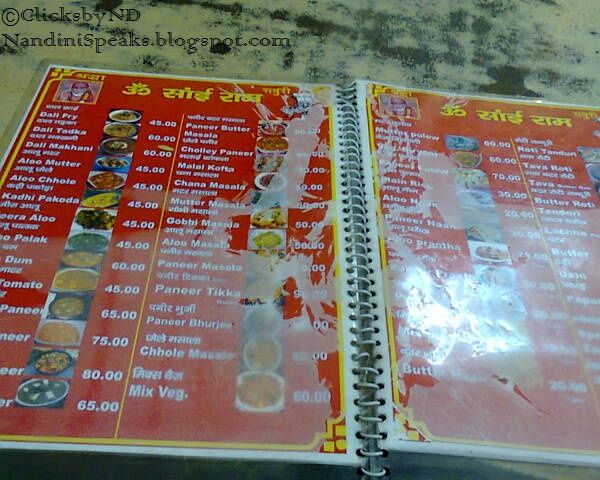 Chole and Naan, yummm...
After my
Mehrauli
tour, I still had about two hours to spare. The AC rest room was crowded, so, I went to the 2nd class rest room, which had plenty of empty seats; and that's when I encountered its fierce Madam! OMG! What a specimen :o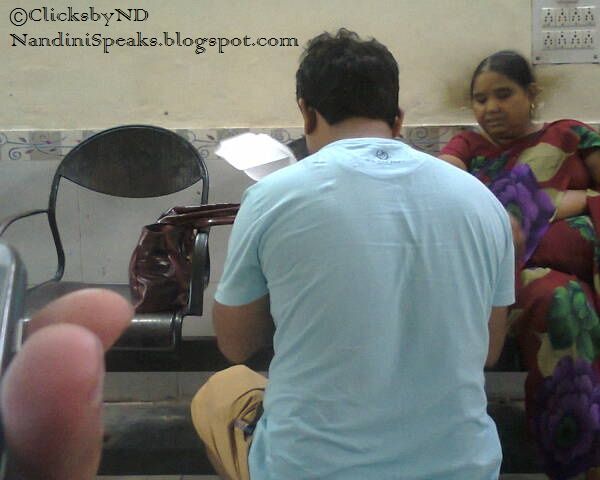 there she is...
She was sending everyone packing from that waiting room. No body was allowed for more than an hour. As soon as she saw me, she came charging at me
( like a wild bull :o )
, demanding to see my ticket. Seeing my tkt which was of an AC class, she told me to go to the other waiting room. But since, the other waiting room was filled to its brim
( I had already checked it )
, with hardly any space to move, I was reluctant to go there. I told her to let me stay there, as there were so many empty seats. She growled, thundered...she was after all, the mistress
( maalkin )
of that waiting room. Everybody had to follow her orders. I decided not to. I flatly refused. Because, I knew, I'd not get any seat in that other waiting room. I challenged her to try and move me from my seat, and declared, I won't go anywhere till my train comes. I also threatened her, that, I'll complain against her to higher authorities. Seeing my defiant state, she mellowed down a bit, and meekly told me that
only to me
she was allowing. Heehee... I had won :D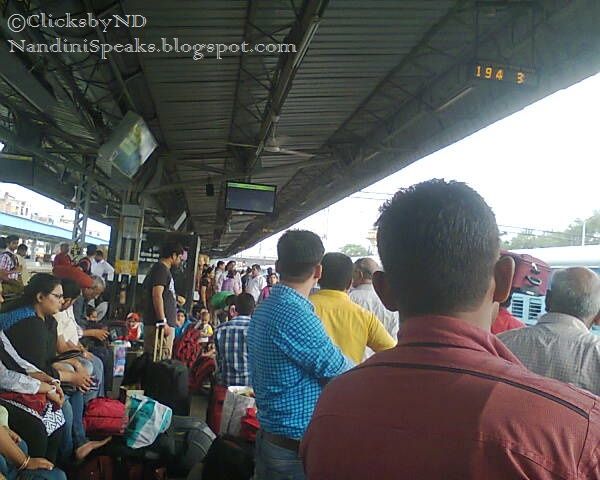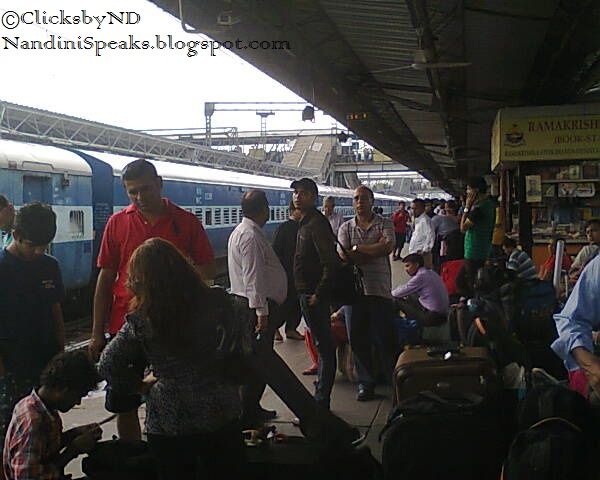 eventually, I went to the platform where my train would come...

alas, my train...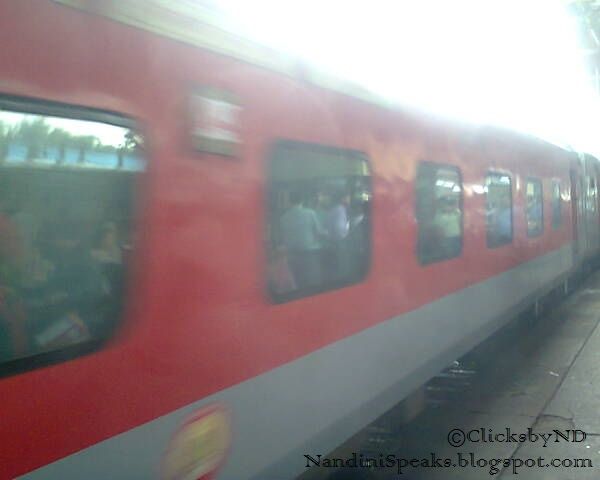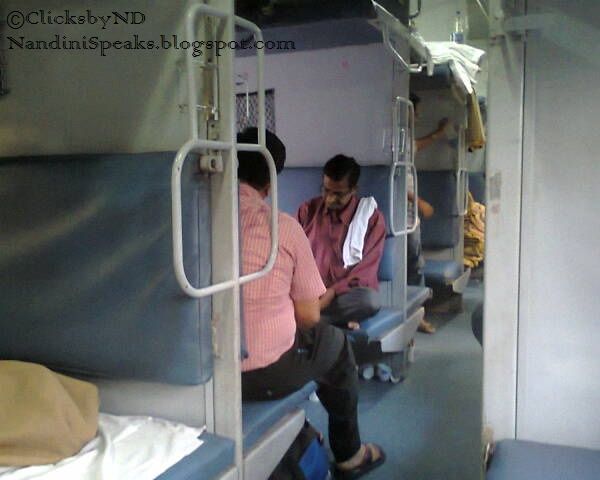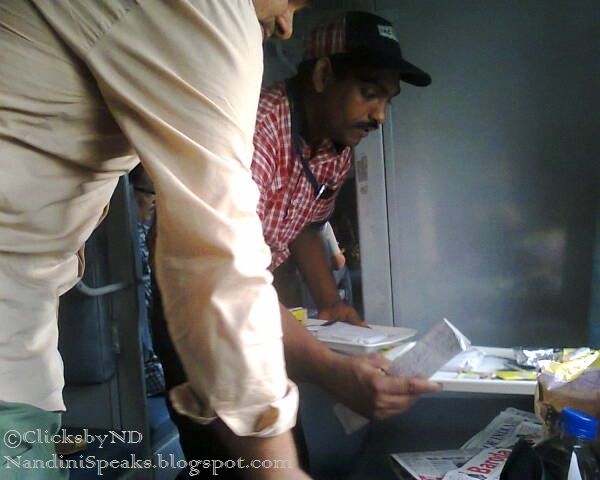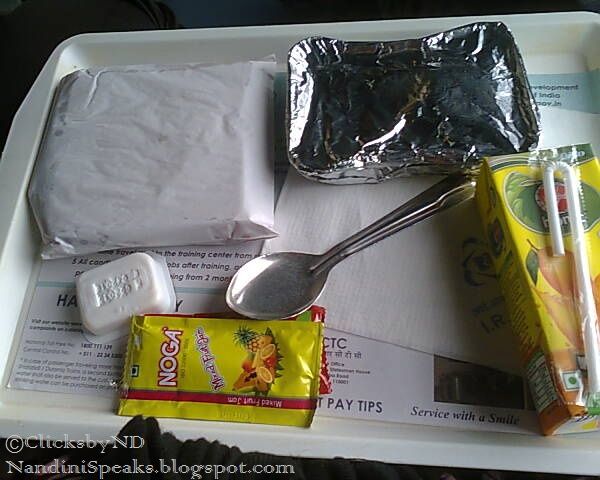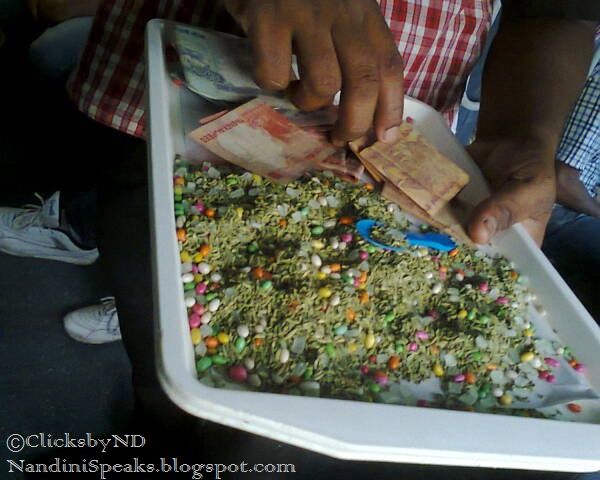 inside Rajdhani express...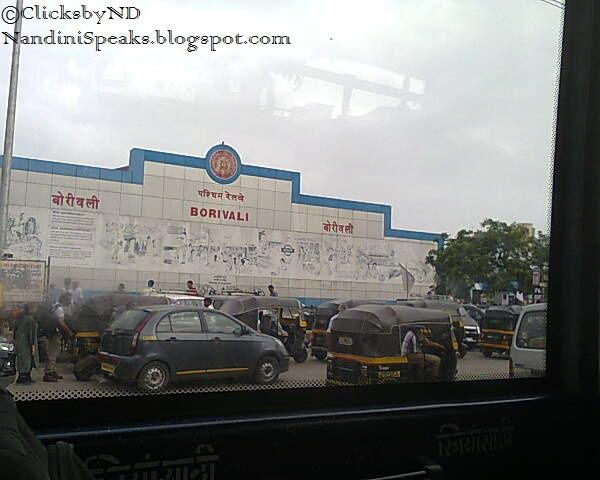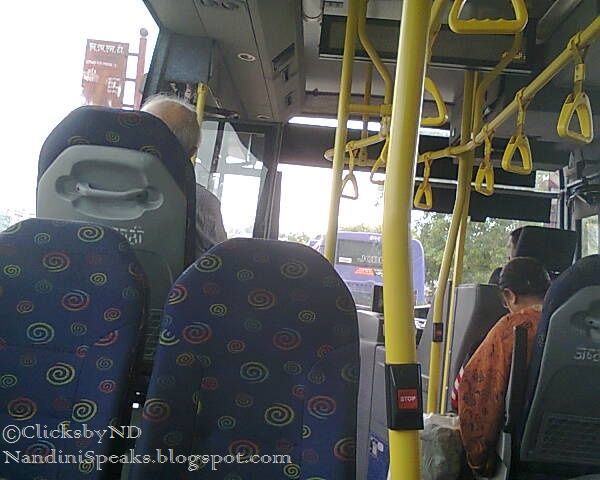 I got down mid-way in Borivali
( as it was convenient for me )
, and took a comfortable AC bus-ride back home. Oh, what an
incredibly
awesome journey it was! My Uttarakhand trip
thus
ended.
Address : Rajdhani Express
Read next part - Here! Stay tuned for all my road, rail, flight, cruise & walk trips.
( Images - ©Mine. All rights reserved. )
Our Rating Scale is : 1 to 5 = ◕◕◕◕◕ - It was Awesome!
---