Photo Travelogue :
Read first part -
Here
!
These are just random city shots that I clicked when I roamed around the city
( while traversing different parts of it )
. Do let me know if you spot any known landmark. I didn't find the city that great as I had heard for all these years. I went in March last year, and it was hot as hell. Its just another Indian city with nothing much to rave about. However, do go through my earlier posts - you may come across something of interest. So, lets start the city walk. Well...for most part its via vehicles that I clicked. And some of course, while walking about too :-)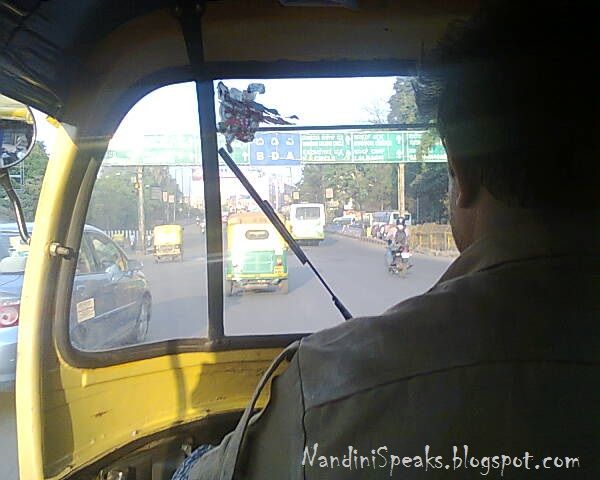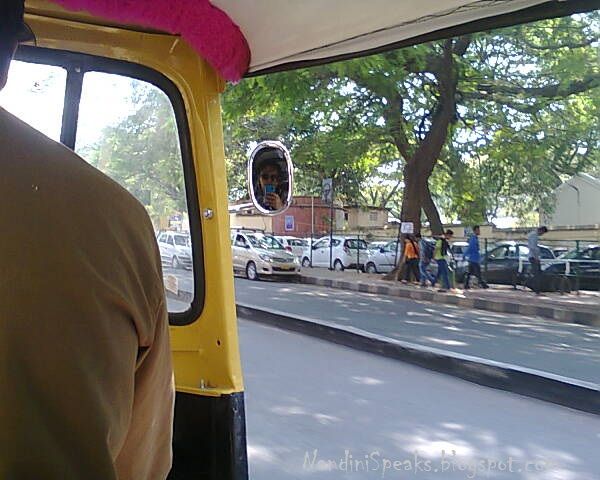 While in Bangalore, I traveled quite a bit in their green-yellow auto. They don't run according to meter, which is quite a headache as you have to negotiate the fare beforehand :| Try quoting half of what they demand and then work through it, till you reach a bargain somewhere. I didn't travel the buses, except for going out of Bangalore city to
Nandi Hills
and
Bannerghata
. But I gather buses would be a lot cheaper, however, knowing which bus exactly to take might need some getting used to the city first
especially
when some of the location's names are tongue-twisters.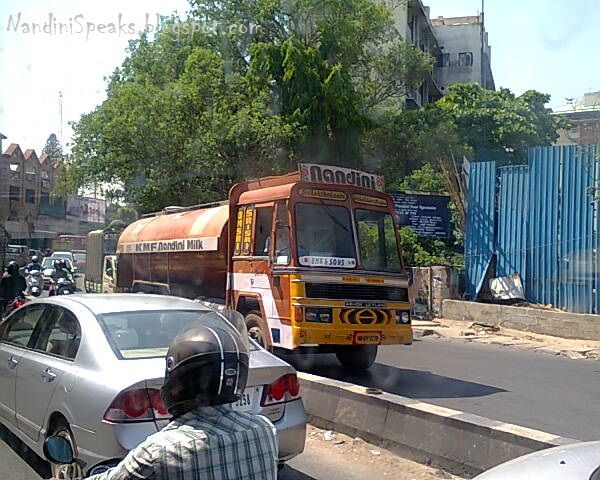 Spotted
Nandini
, my namesake! WooHoo! Well, this was a surprise. I had heard long ago that 'Nandini' was a famous Milk company based in Karnataka. So, that explains its presence everywhere. And I mean EVERYWHERE! on trucks too. Something like a...err Mother Diary :s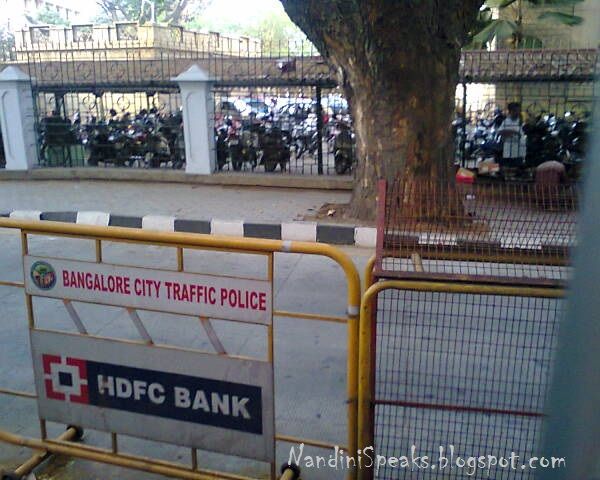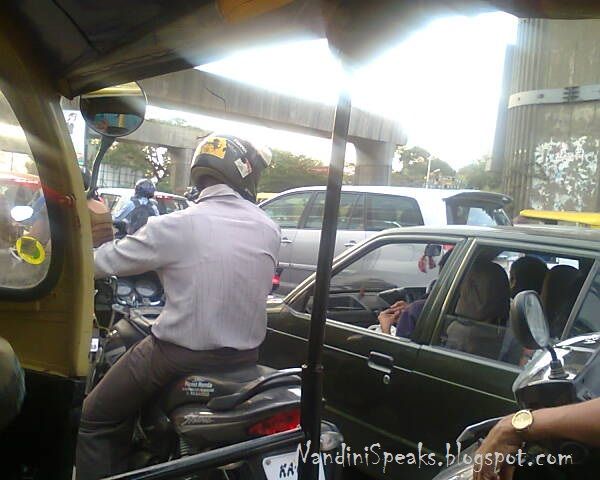 Who can say anything about the traffic in India. Its the same everywhere. In Bangalore, most of the roads are narrow and conjested too, that had my auto stuck at quite a few traffic-jams :x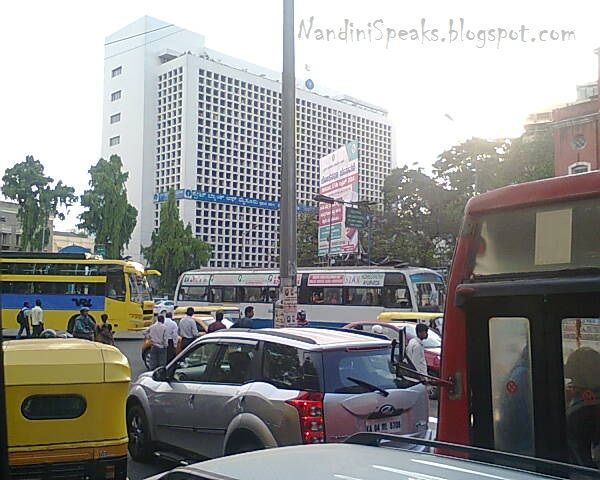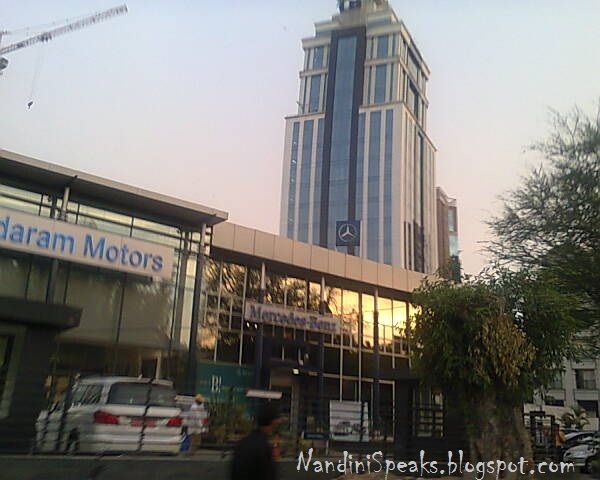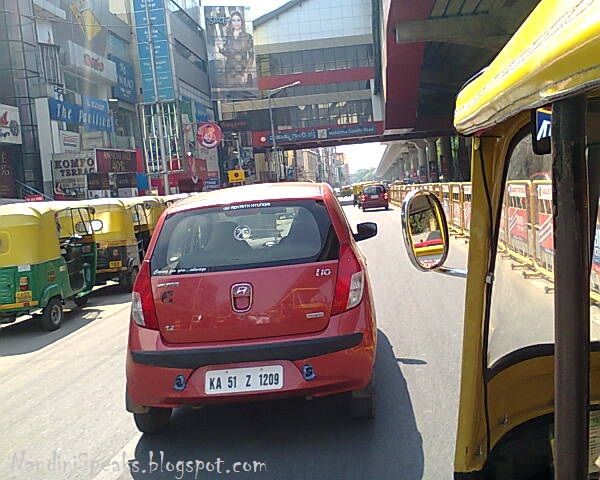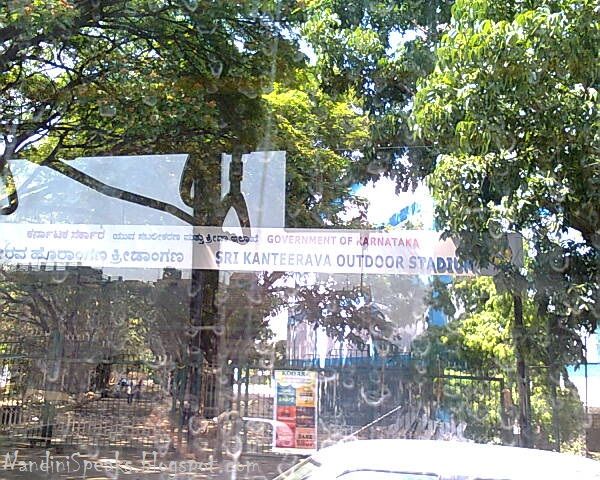 Passed by some important Landmarks! Can you make any guesses which are these?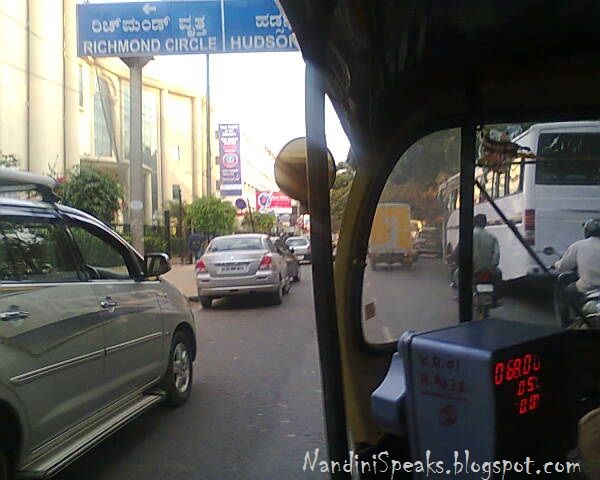 Street Signs! Some had good public messages on them besides the direction and places name.


So, did spot a traffic-free road too, alas!
Read next part - Here! Stay tuned for all my road, rail, flight, cruise & walk trips.
( Images - ©Mine. All rights reserved. )
Our Rating Scale is : 1 to 5 = ◕◕◕ - I liked it!
---