Photo Travelogue :
Around this time, last year, I had made my solo trip to Bangalore. It was an incredible journey to say the least, more so because I was travelling alone; and I just had to re-visit it
all over again
via this exclusive Photologue. I had won a luxury stay
( for 2 )
in one of ITC's hotels, and had chosen ITC Gardenia, in Bangalore. The last date was 31st March to avail it, so after lots of thinking/wondering/pondering/procrastinating - I decided to land there. I had heard tonnes of good things about the city; especially its greenery, is poshness, its pleasant climate
( being over 3020 ft above sea level )
~ hence, wanted to check out for myself, if the reputation held true. It was like I was destined to go there. My train was to start from Kalyan Junction at around 8.50am, so I made a rush for it
( early morning thingy being so not me, sigh )
. Since, it was a Three Days/Two Nights stay, I carried light - just my backpack
( few clothes and some essentials )
. It takes approximately 24 hours to reach Bangalore from Bombay via train. I was told certain luxury buses takes 16 hours or so. Thus, one can choose that option too.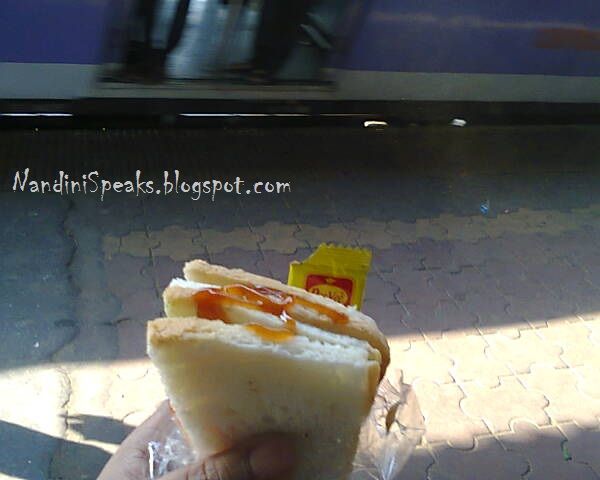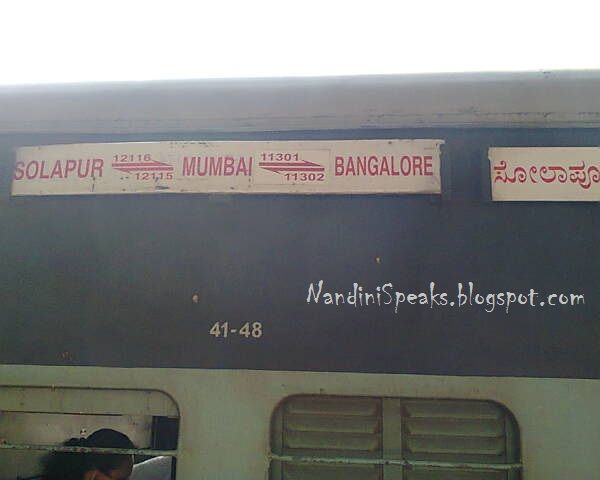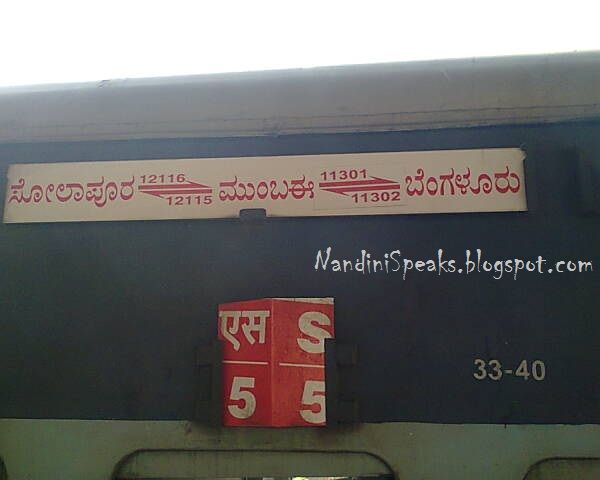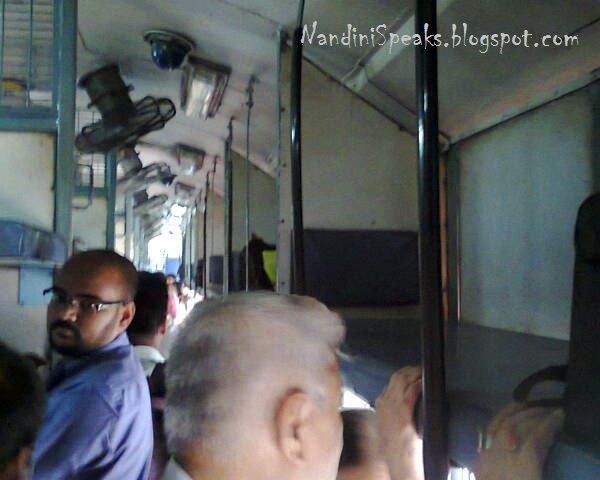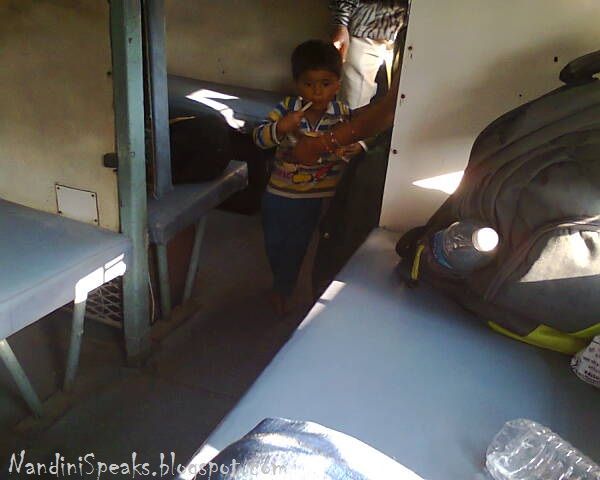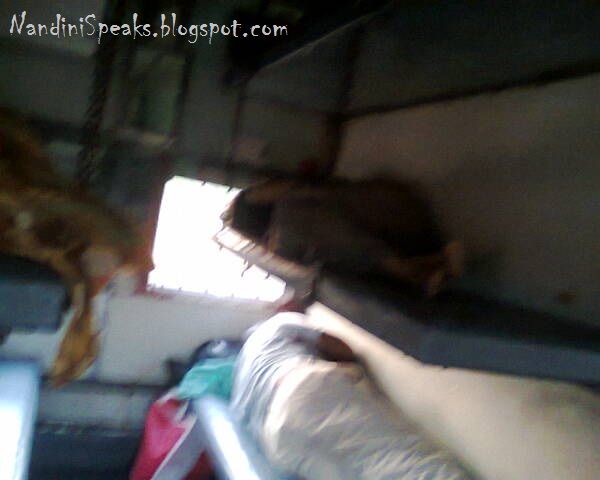 In pictures - I'm having a sandwich, bought from the station itself, as I waited for my train to arrive. It arrived few minutes late though, than the scheduled time
( Indian Railways, hmph! )
. As soon as it arrived, people started rushing in, I took pictures of it's outsides instead. I was recording my journey after all, for my blog ;-) Due to last minute booking, I had to take the 2nd Class sleeper category, but since the weather was somewhat okay
still
, being March, it was bearable. I got the side berth thankfully, so my journey got on to a smooth start. My co-passengers were some oldie muslim chaps, who were busy into themselves. So, big relief for me.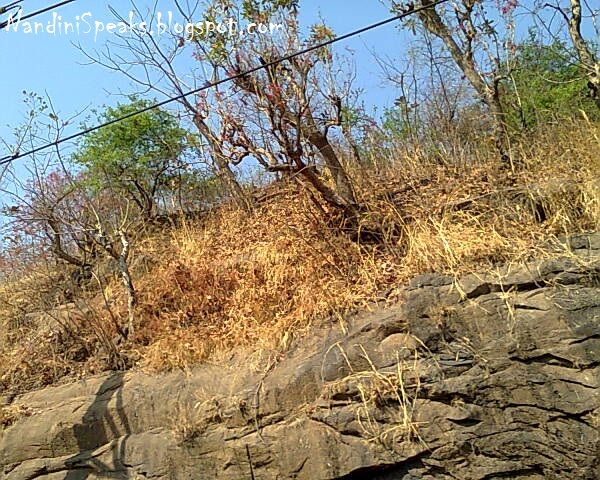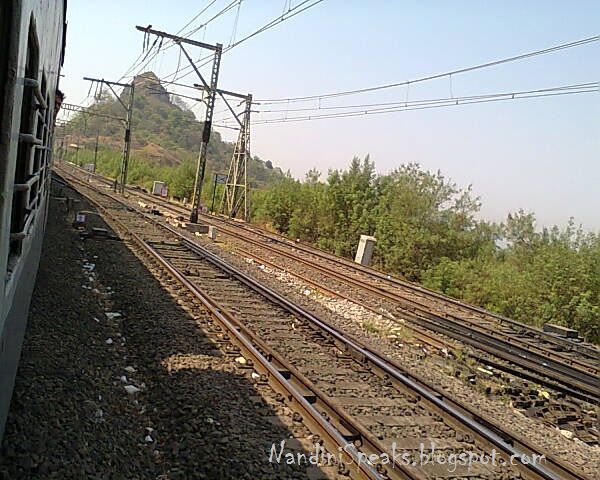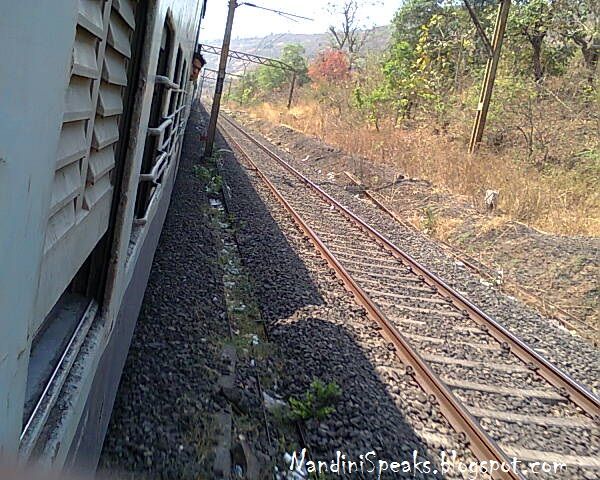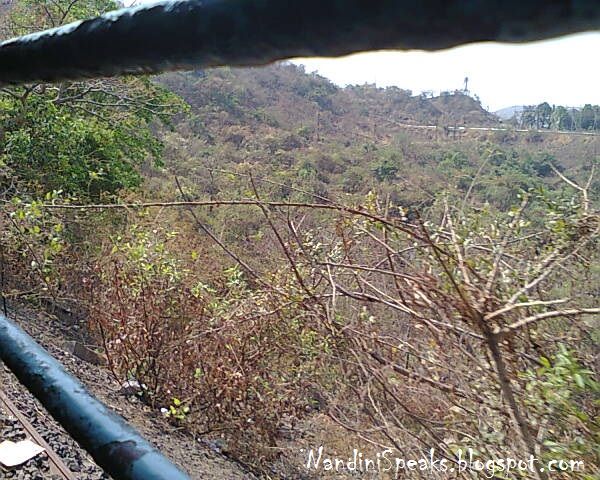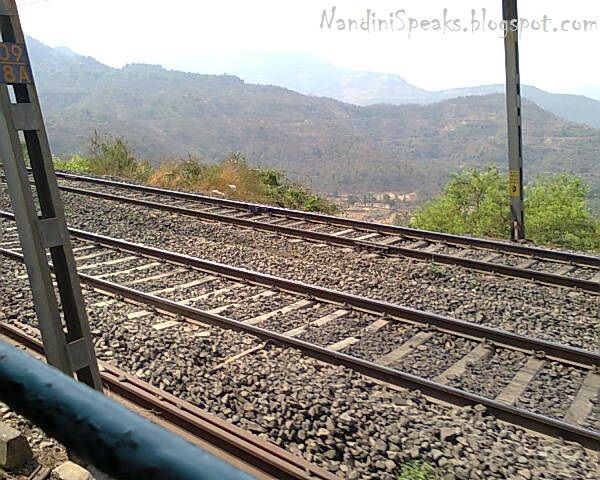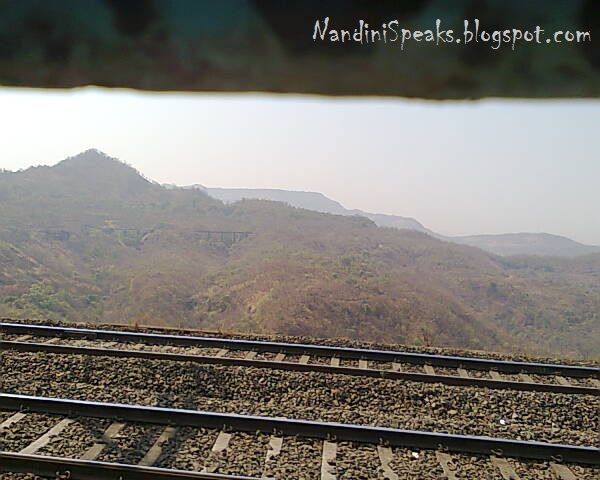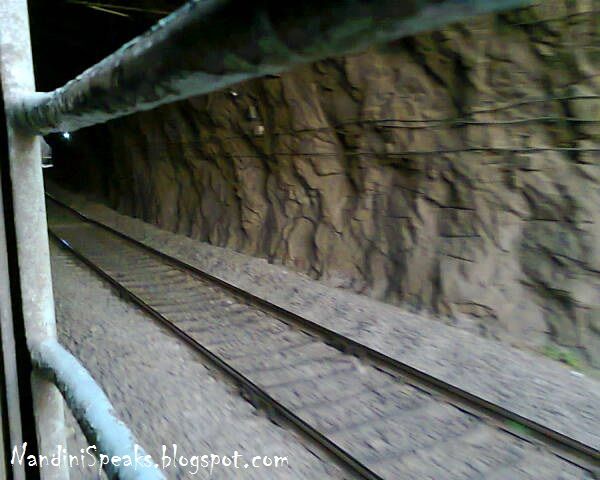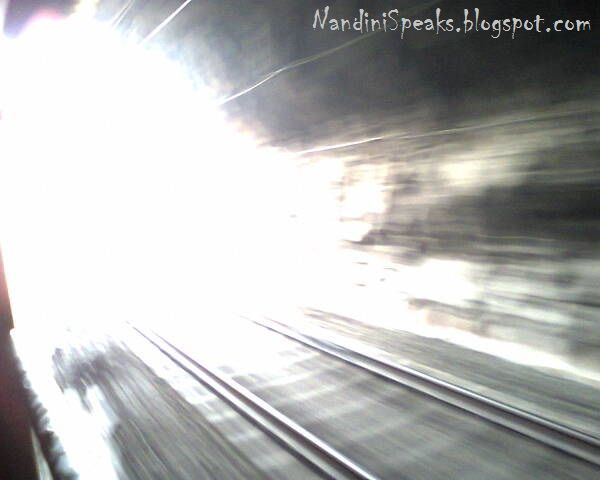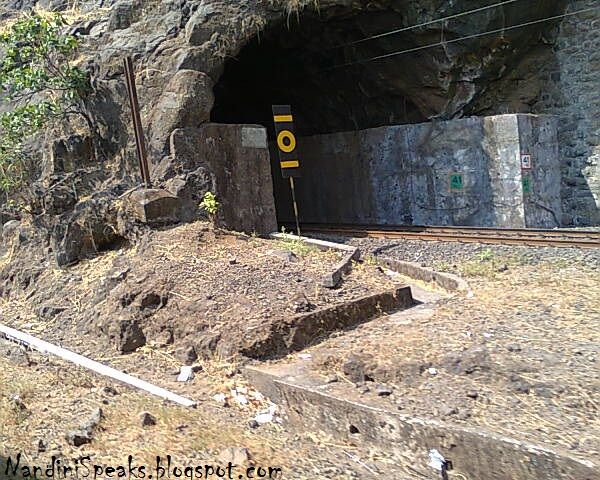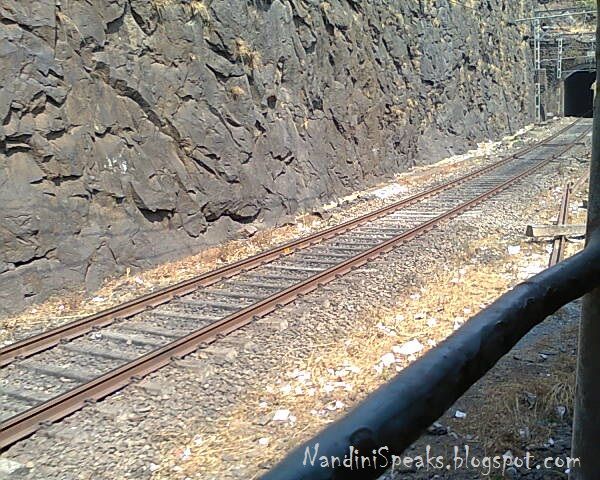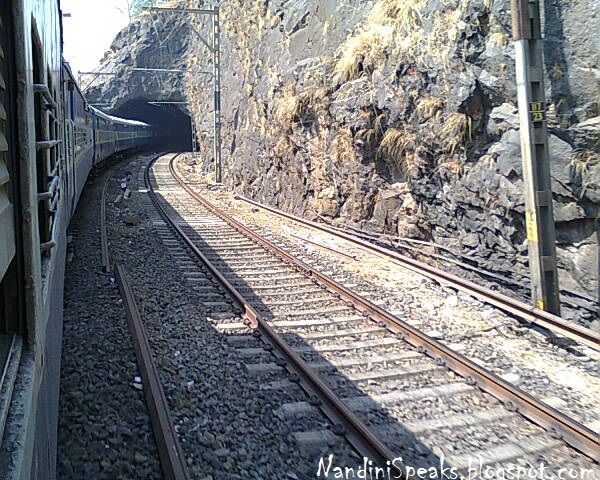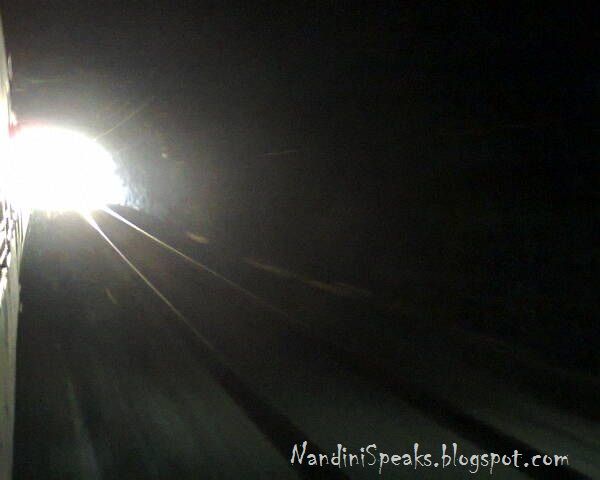 I was particularly enthused about travelling through the tunnels, on this particular Konkan route, that traversed over the Western Ghats/Sahyadris. So, the train being a day-time one, I wasn't disappointed at all. We passed through countless small and big tunnels. 1-2-3-4.... I just gave up counting after a while and took pictures of a few instead. Once our train abruptly halted in between two tunnels too
( in the middle of nowhere, literally )
. Nevertheless, I enjoyed it to the core. And we did see light at the end of the tunnels :-) Some tunnels looked too spooky :o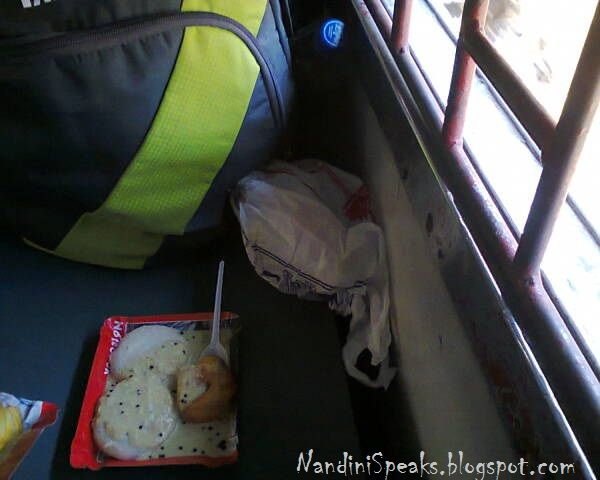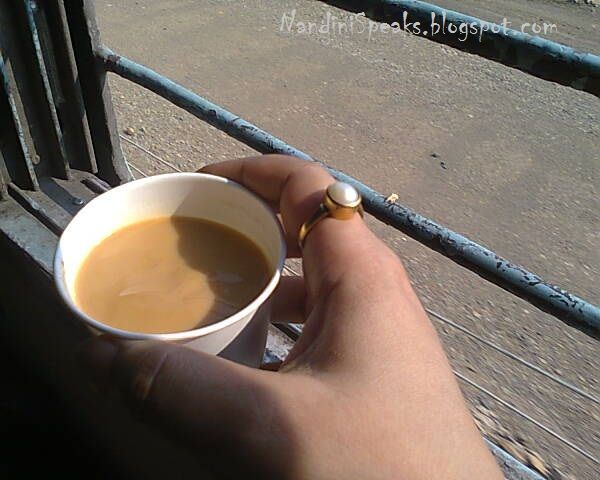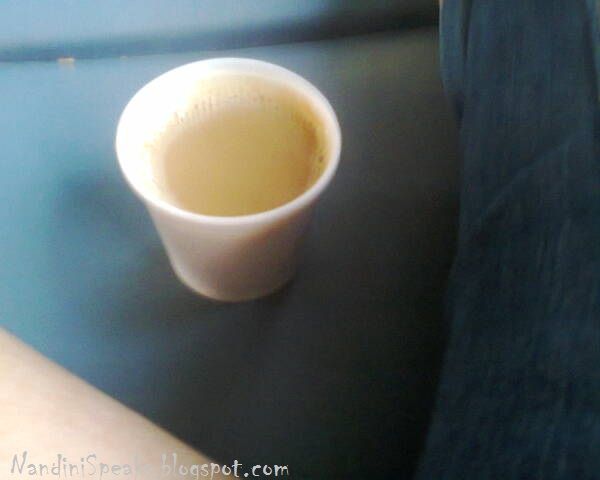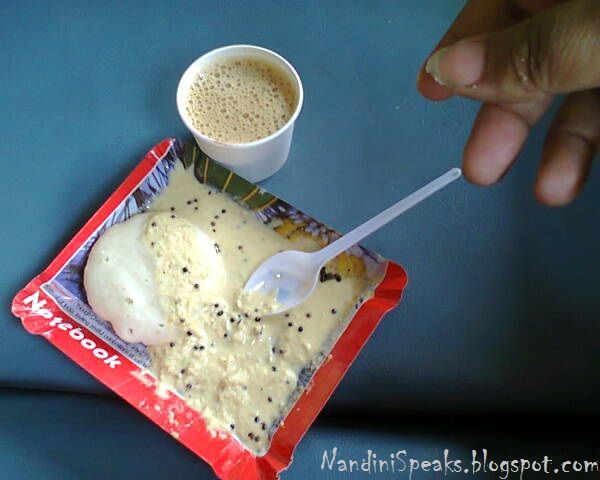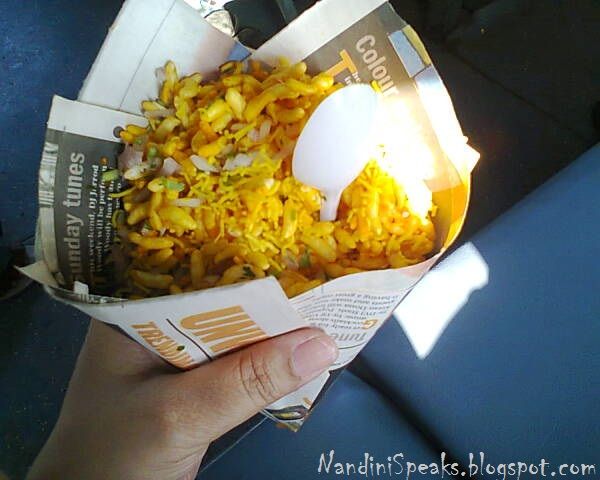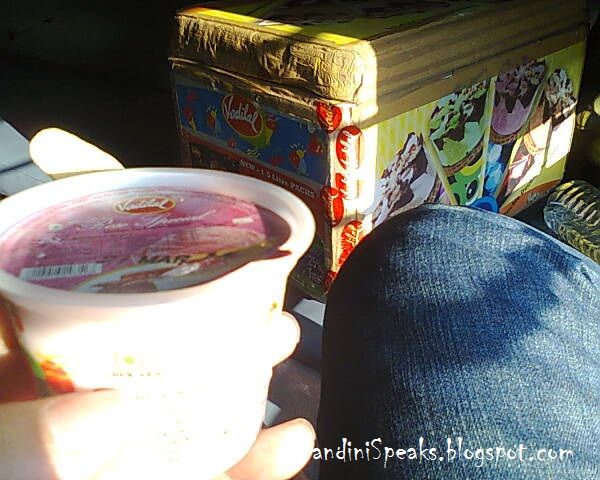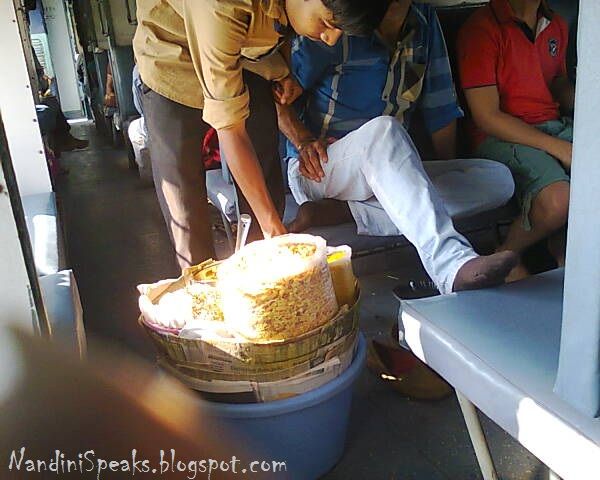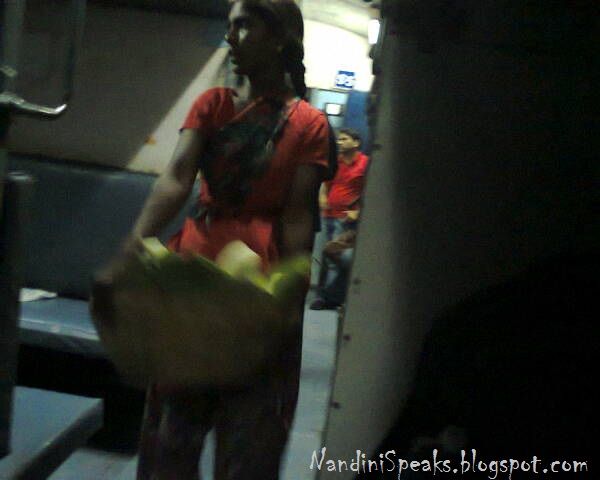 On a train journey, besides taking in the mesmerizing landscapes outside,
that changes every minute
, food is the next best time-pass. So, I got busy eating whatever came my way; that too one after the other ~ barely halting! :D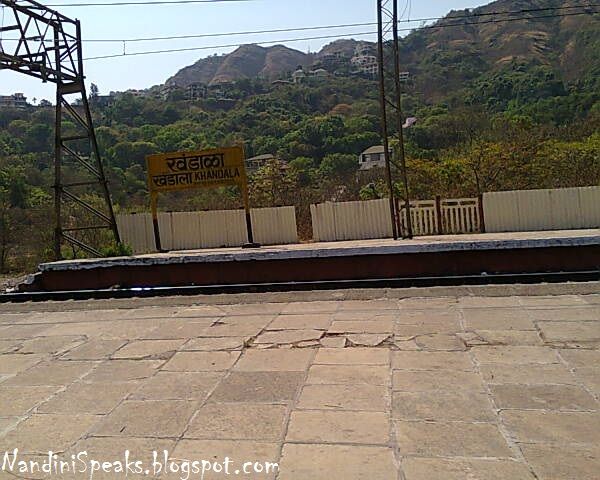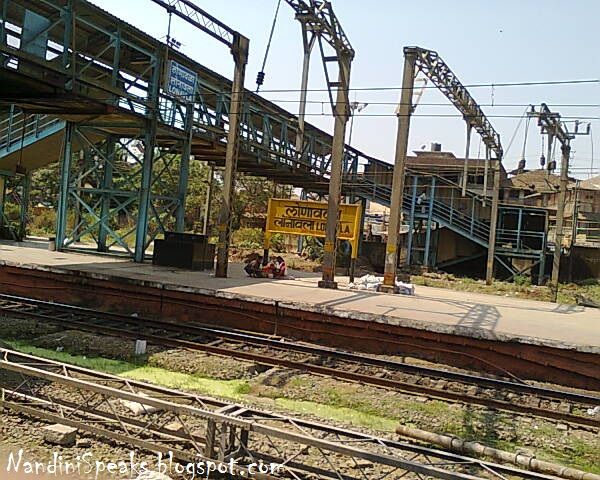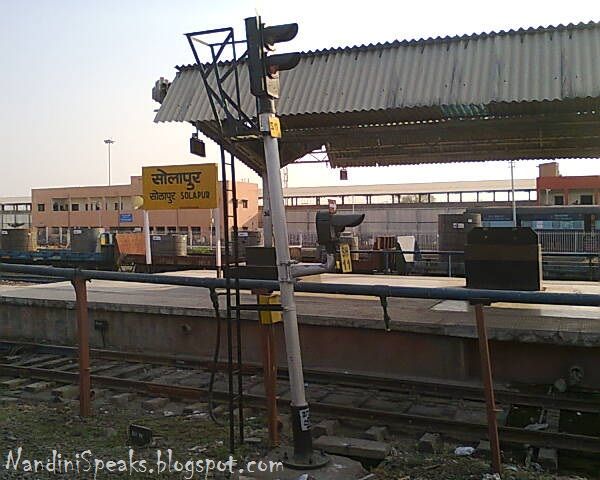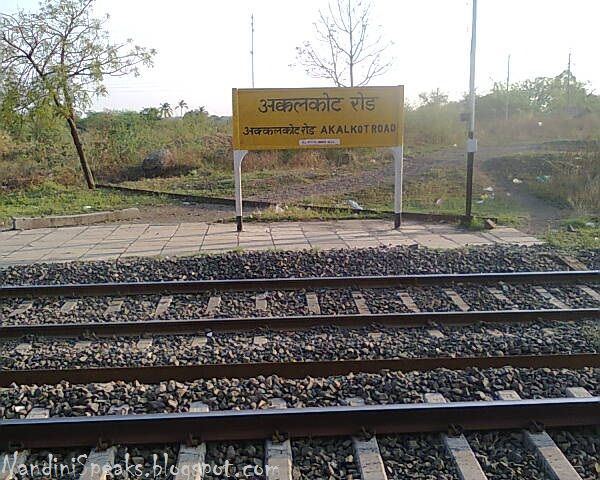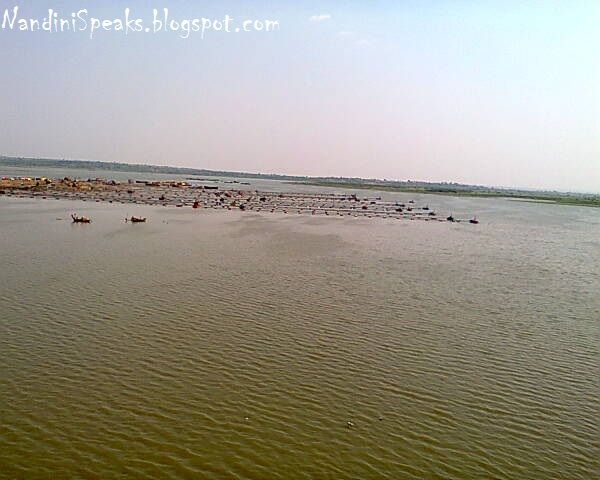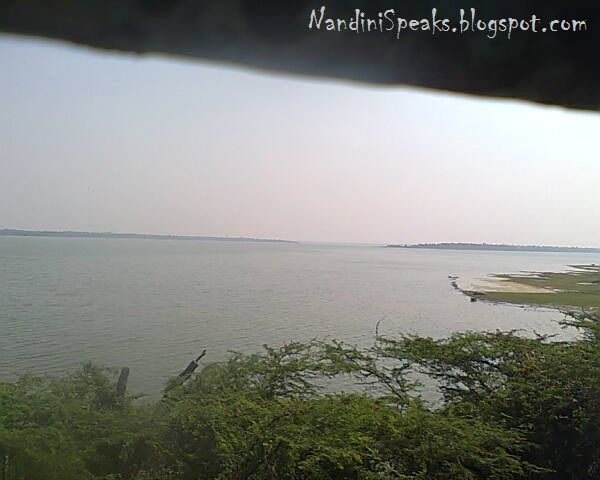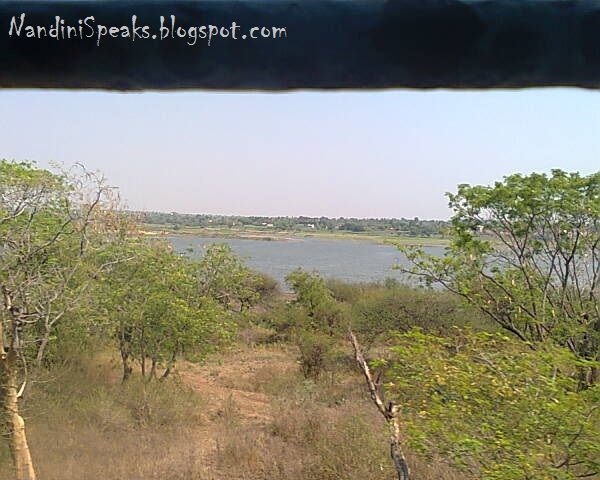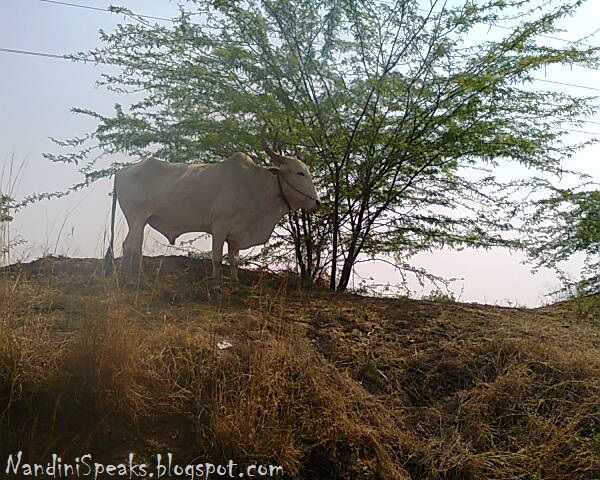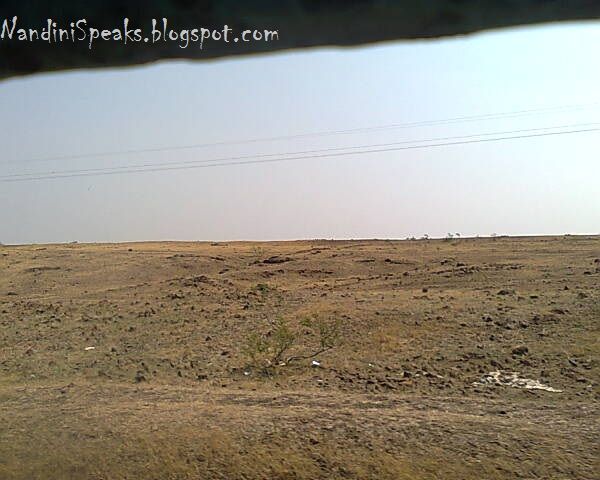 We passed by the famous hill-stations of Lonavla and Khandala
( 1-2 hrs from Bombay )
. Most of the tunnels were near these twin towns. After crossing them, however, it was a descent to the plains. So, after all those hills and tunnels ~ water-bodies, fields and cattle took over. We reached Solapur at late noon-time
( takes about 10 hours )
.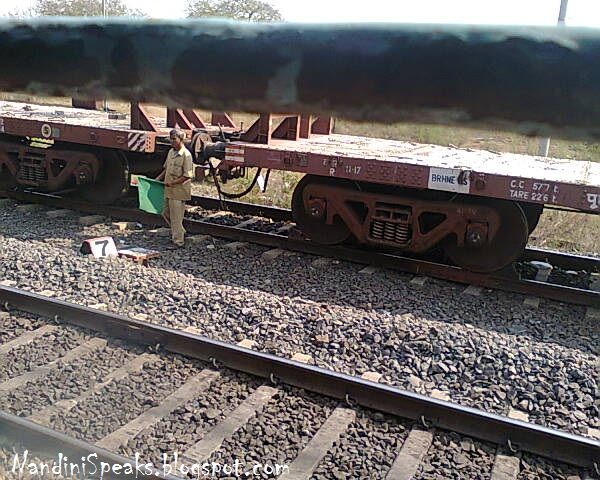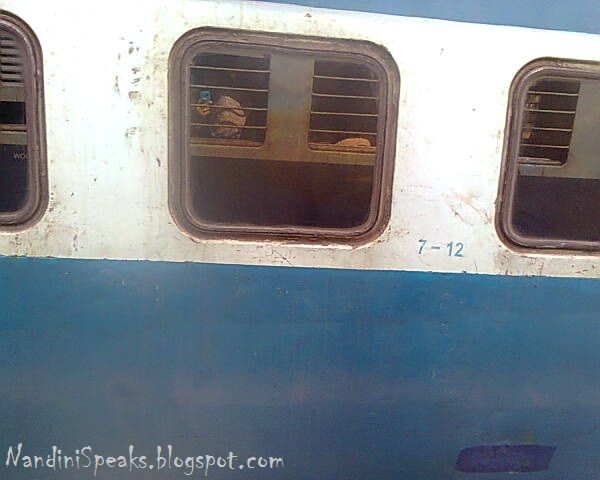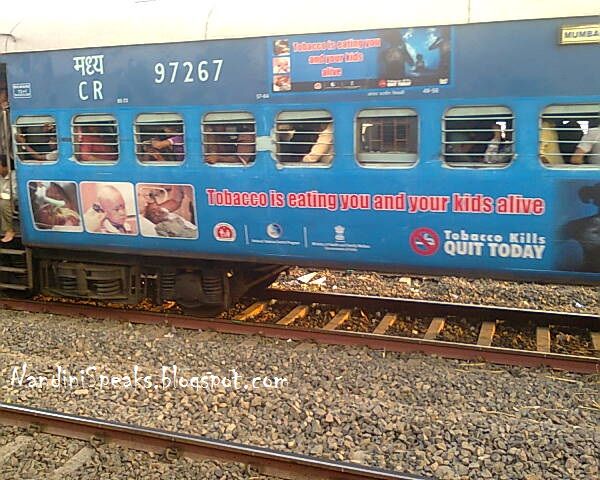 The signal man; trains crossing each other ~ one with a message on it too :-)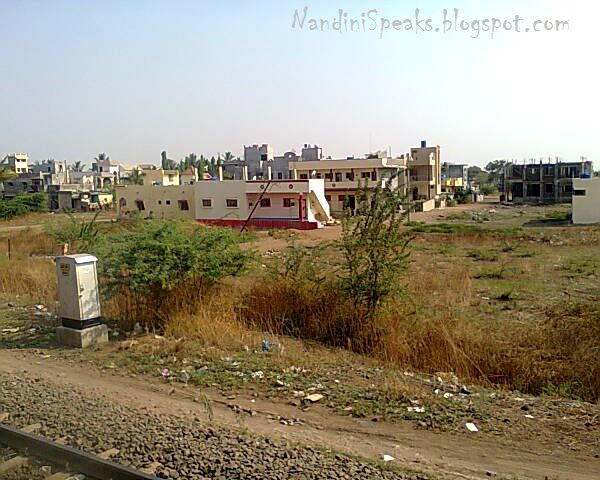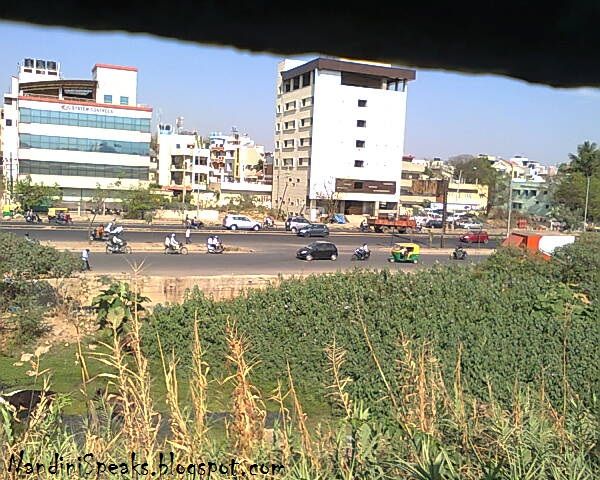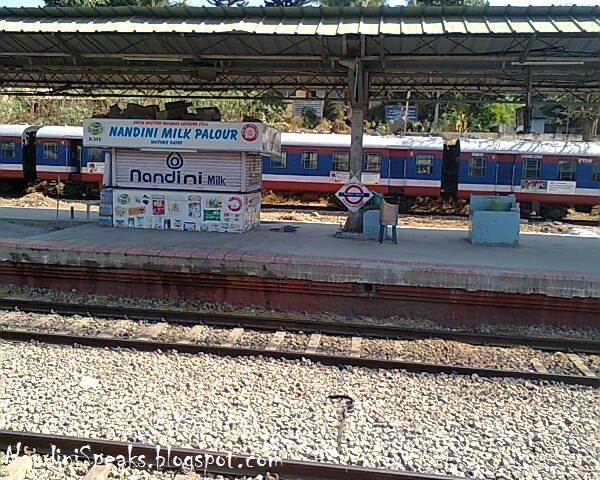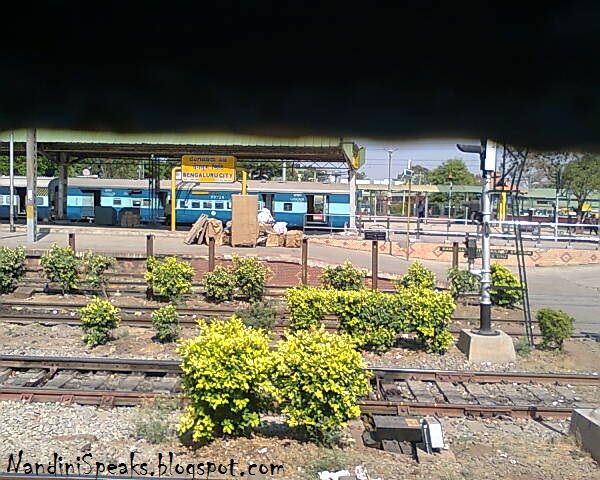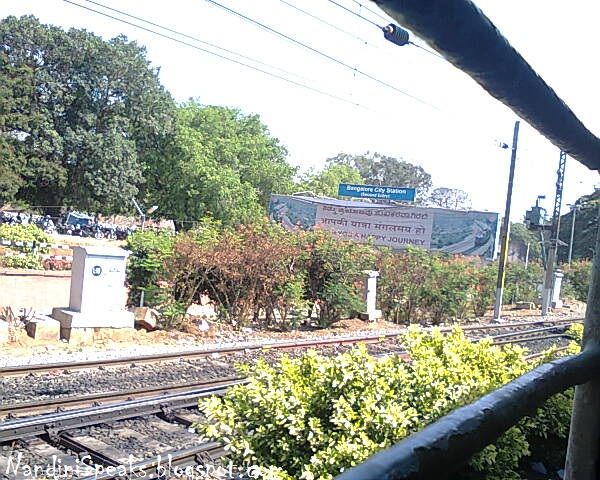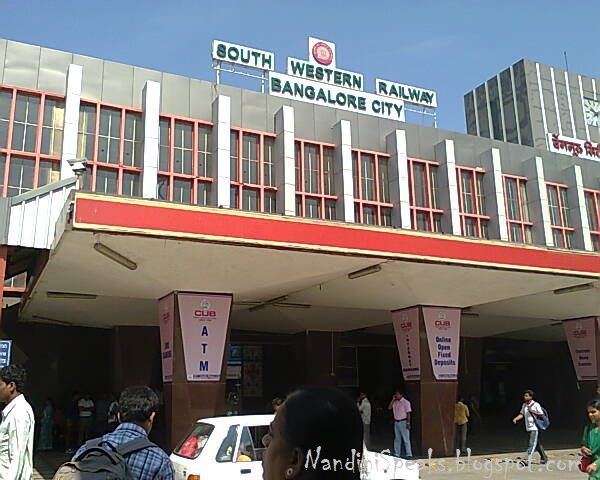 Small buildings started appearing. They were the villages and towns on the outskirts of Bangalore city. Though the train was little late, we reached early morning the next day. One lady asked me to get down in City Junction, as it was the main stop that'll make my journey
next
to Nandi Hills quicker. Yes, I had heard buses leave for Nandi Hills, so had planned to head there first
( hotel check-in being at 12 )
. But the KSRTC
( Karnataka State Road Transport Corporation )
buses go really early
( 7.30-8am )
, so had to take the next possible route via Chikballapur.
Read next part -
Here
!
Stay tuned for all my road, rail, flight, cruise and walk trips.
( Images - ©Mine. All rights reserved. )
Our Rating Scale is : 1 to 5 = ◕◕◕◕◕ - It was Awesome!
---