Photo Travelogue :
Read first part -
Here
!
It was past 10 when we reached Bangalore
( the train was late )
, and with my quick calculations I figured out if I'd be able to go to Nandi Hills and be back in time as well
( since I already missed the morning 7-8am KSRTC bus )
. I read somewhere, its hard to get any transport after 3-4pm back from the hills, so without wasting a moment I set for the Majestic Bus Stop
( situated next to the station )
, from where one can get buses to Chikballapur
( leaves every hour )
. There's a small cafeteria adjustant to the station, so I thought to grab some food there first. I got some Chole Bhature packed and set off. While asking for directions, someone showed me an underground way, so I headed there and landed in a wrong bus-stand; the drivers of which had no idea where Nandi Hills were :o Someone then pointed to another bus-stand, and thankfully I reached the right one this time. The right one is on-ground level
( not underground )
.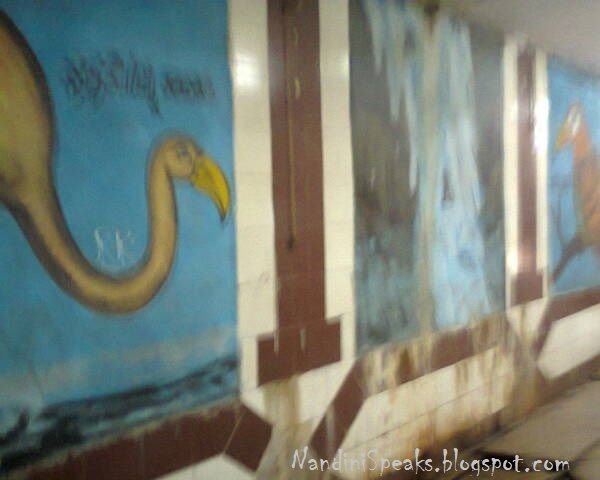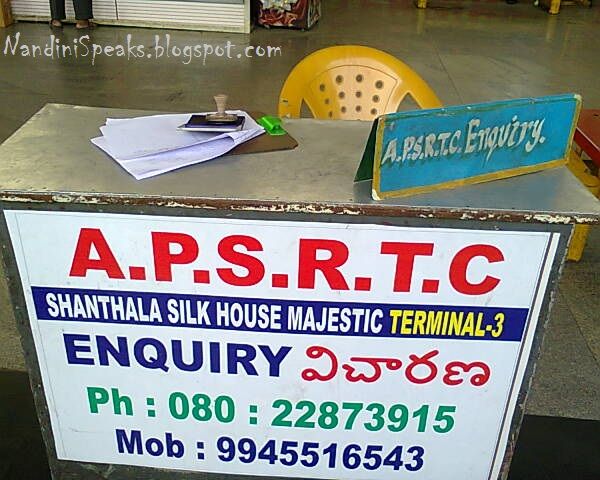 There were many buses headed to Hyd, Mysore etc from different stops. Mine was the last one.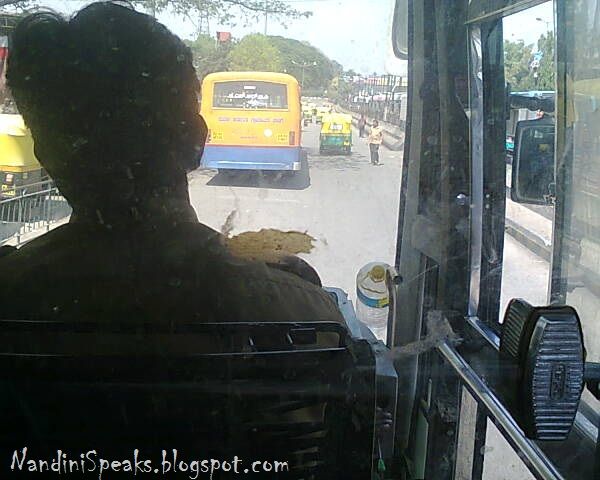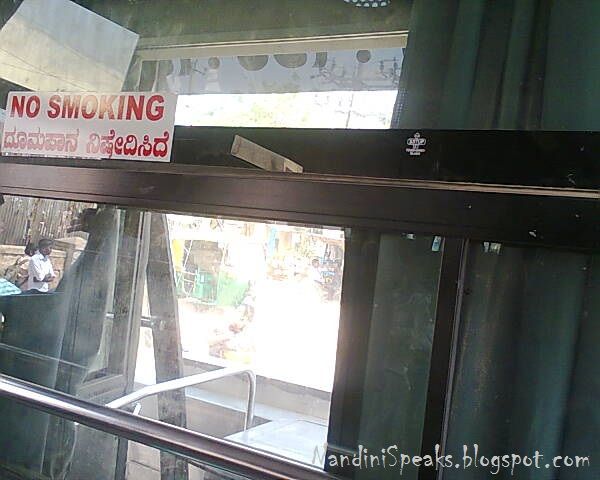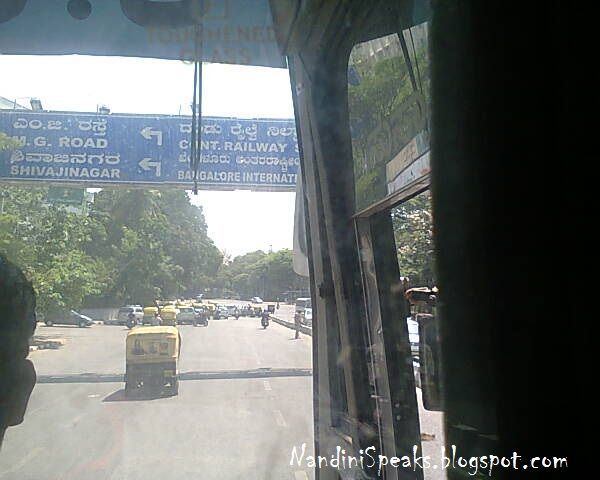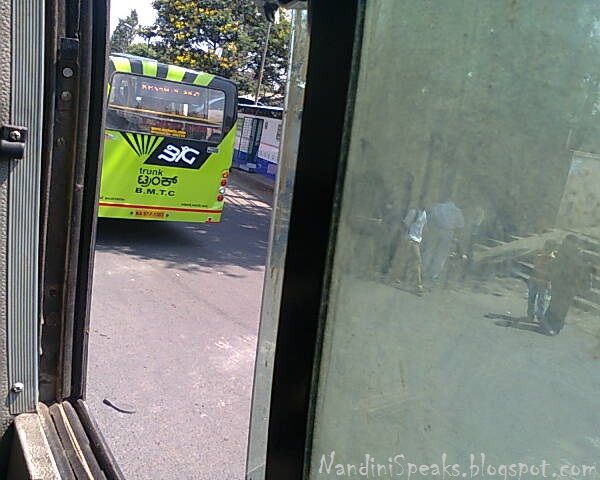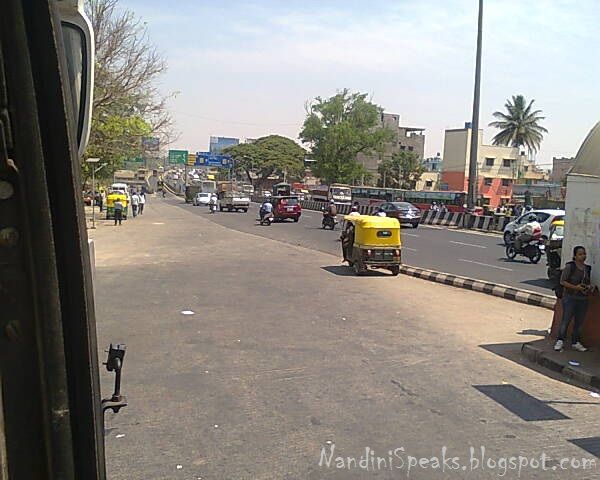 So, with ticket in hand, I hopped on. The driver and conductor told me, it'd take 1 hour, so I decided to have my breakfast on the bus itself, while enjoying the view outside. They also told me the bus-number to take from Chikballapur, that's around another half-hour/45 minutes journey.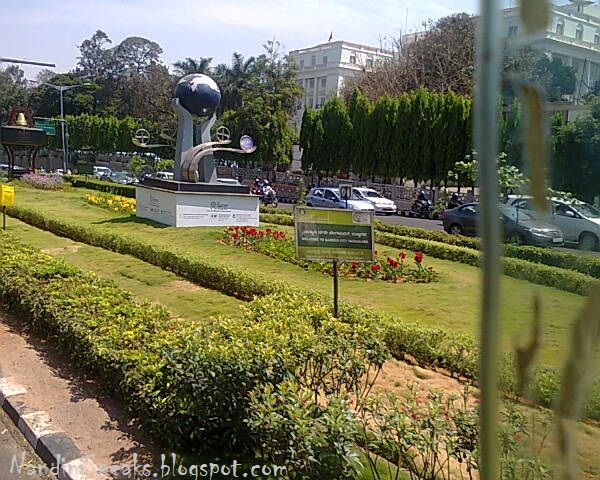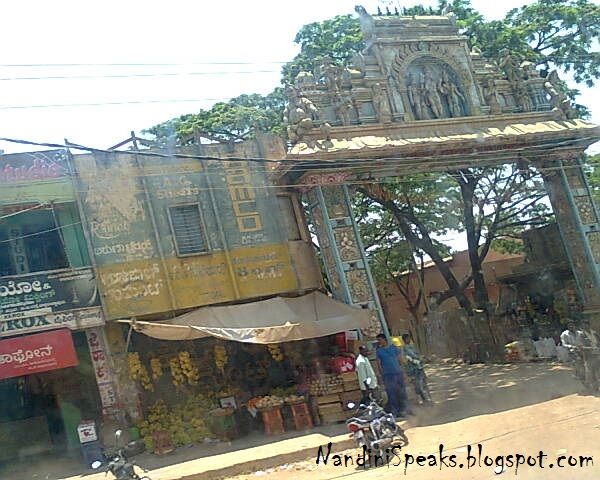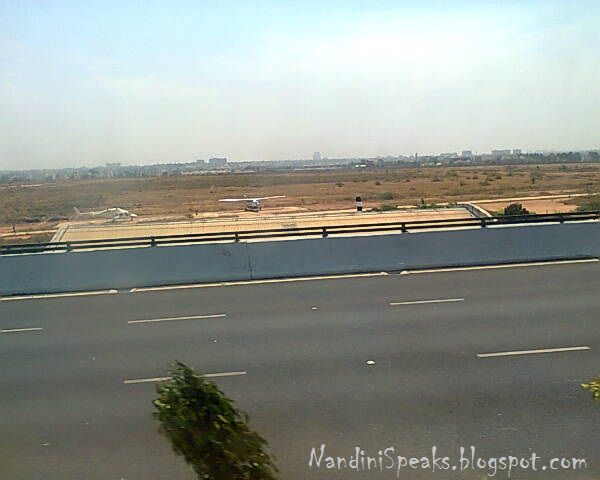 As we moved out of the city, I got my first glimpse of Bangalore :-) However, I didn't
yet
see the much talked about 'greenery' though. And before long, I closed my tired eyes and dozed off :|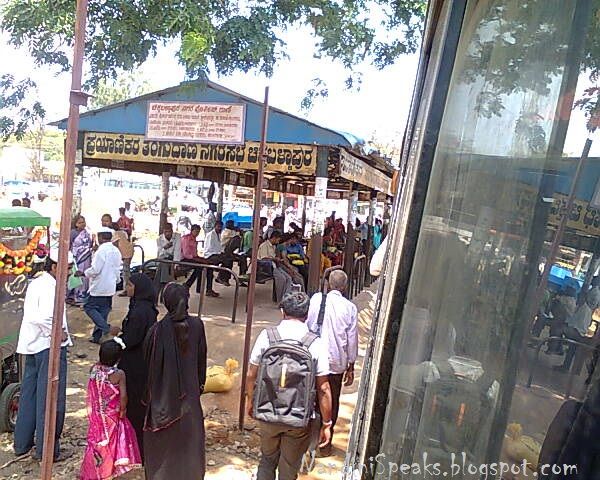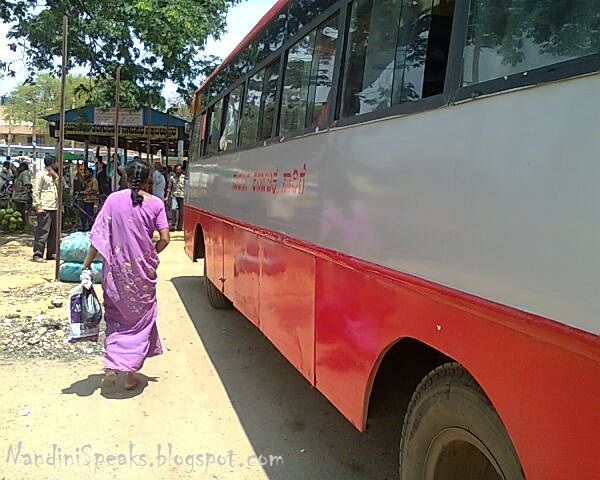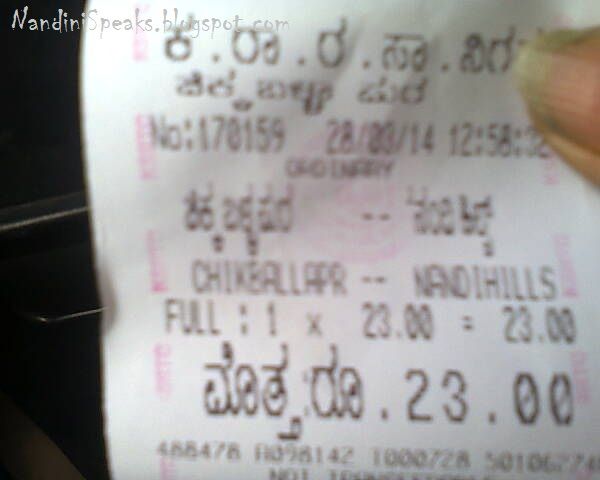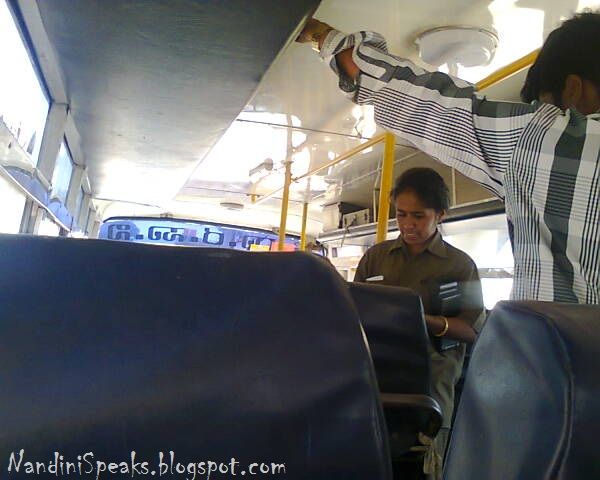 Precisely, after 1 hour, we reached Chikballapur. Its a small town and looks a little rural type. And people esp male-folk tend to ogle at a lone female-traveler. As I got down, the driver of the previous bus, showed me which bus to take and off I went. But the bus wouldn't move. Instead, it decided to fill up with passengers first. Arrgh...pressed for time, I was little frustrated at that point and wanted to drive the bus myself :s Anyways, alas, with a few passengers trickling in, it did move and what a relief it was. Phew! To my amazement, the bus-conductor was a female.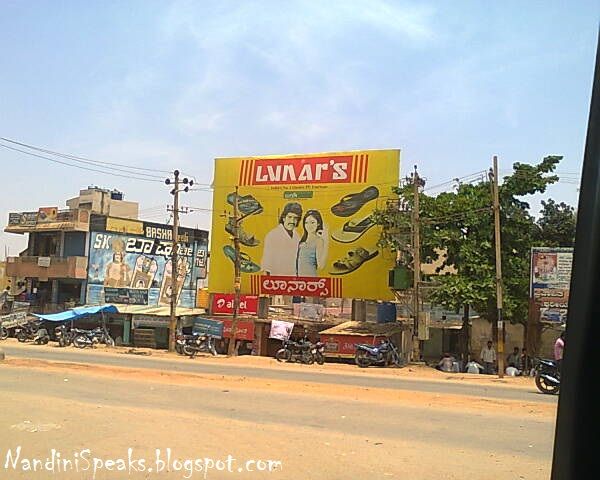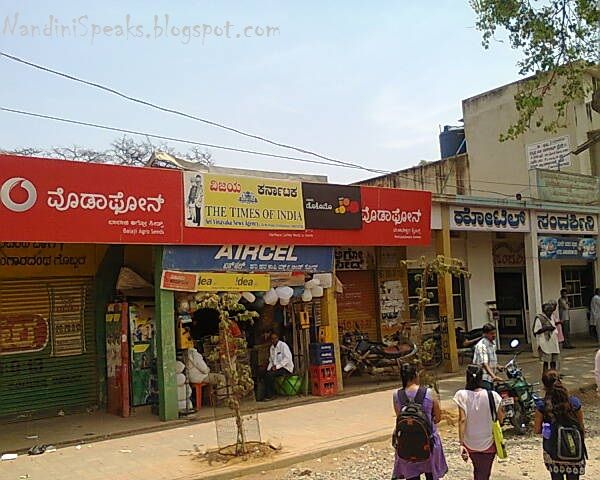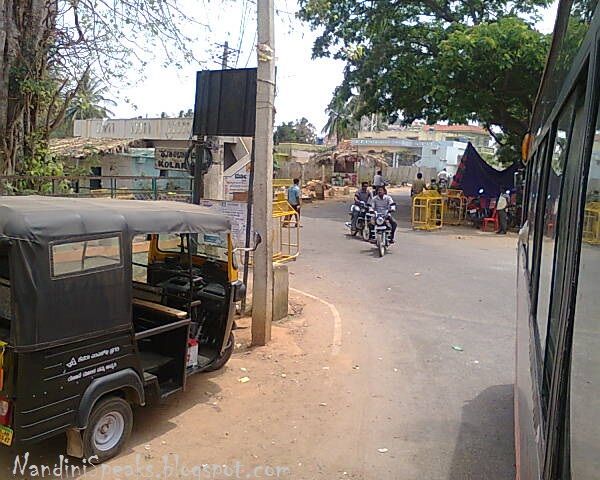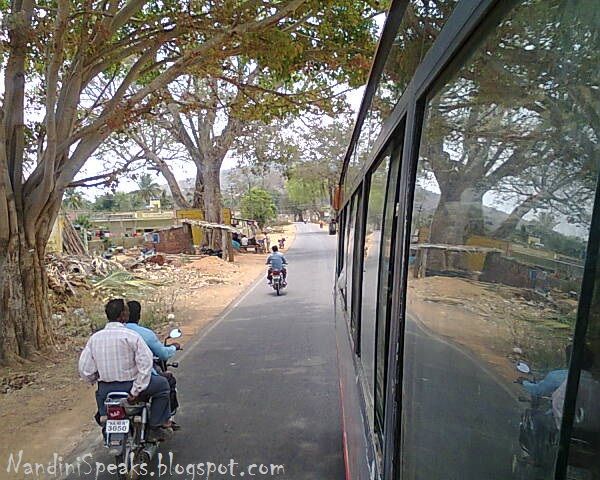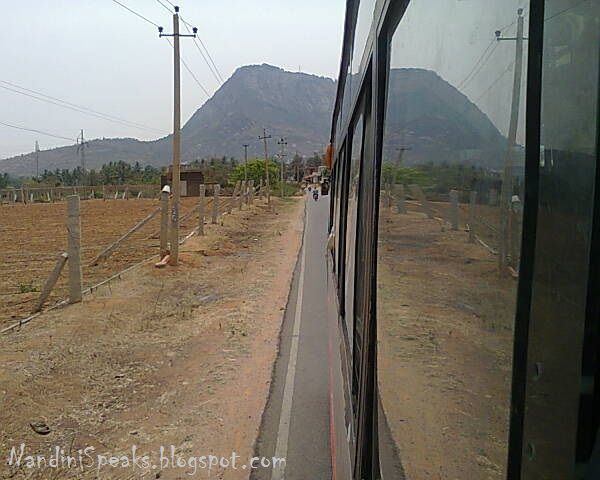 We passed by the little unassuming town and very soon moved outskirts of it ( via Kolar ).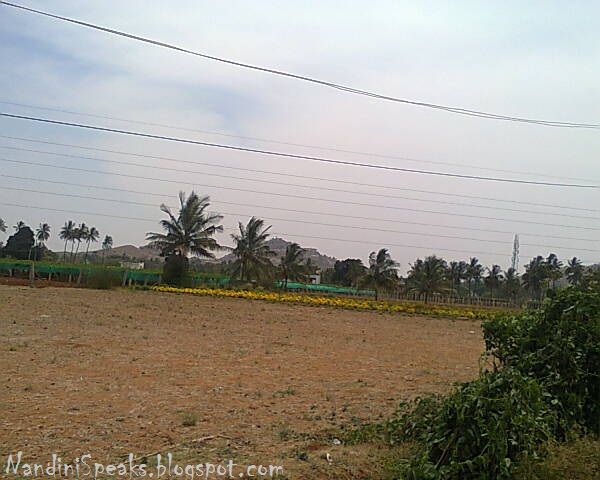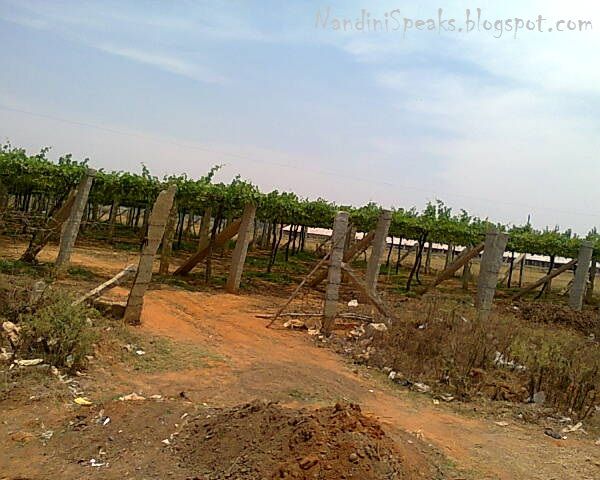 As population thinned, nature grew. I could see the hills
that beckoned
from far. They started to grow taller and taller as we moved closer. And ah...those vineyards simply stole my heart ;-)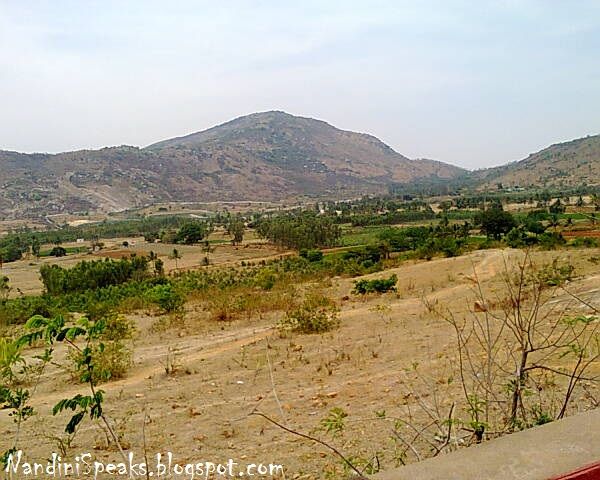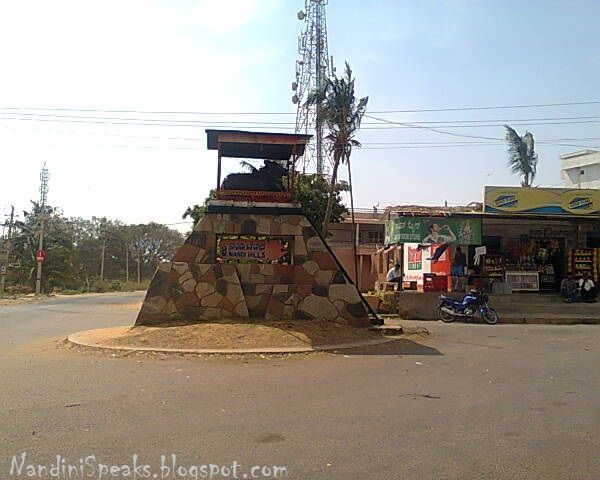 There's a turn, with a Nandi Bull landmark
( sign )
in the middle of the inter-junction, with 'Nandi Hills' written on it
( see the last pic above )
. After which, as we go further, the terrain changes drastically from plains to hills. We were nearly there....but hold on there's more coming up!
Read next part -
Here
!
Stay tuned for all my road, rail, flight, cruise and walk trips.
( Images - ©Mine. All rights reserved. )
Our Rating Scale is : 1 to 5 = ◕◕◕◕◕ - It was Awesome!
---