Photo Travelogue :
Read first part -
Here
!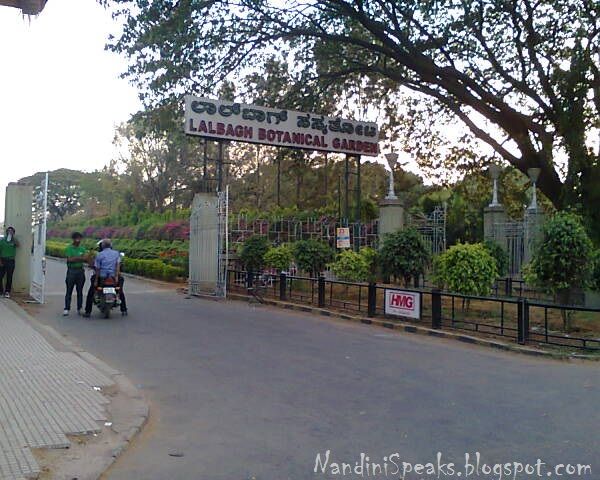 I had heard a lot about this place years ago, and very frequently ( especially about the various flower shows and exhibitions that are held here annually in its massive glass-house, during the National holidays - Republic/Independence Day ), that a visit here was a must in my itinerary. However, I reached pretty late and could only click few pictures with the sun going down fast. I didn't see any flower exhibition, though, I did spot the glass-house. A consolation, eh?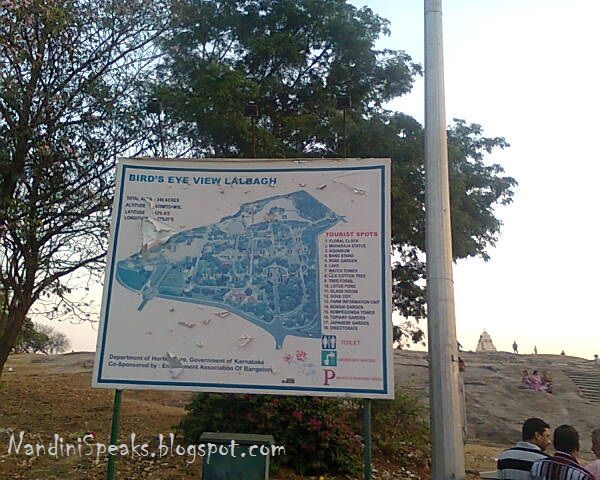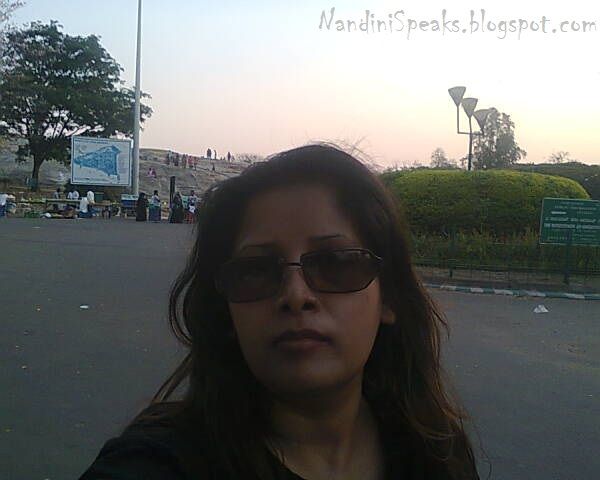 That's me..exhausted after travelling the whole day from one attraction to another!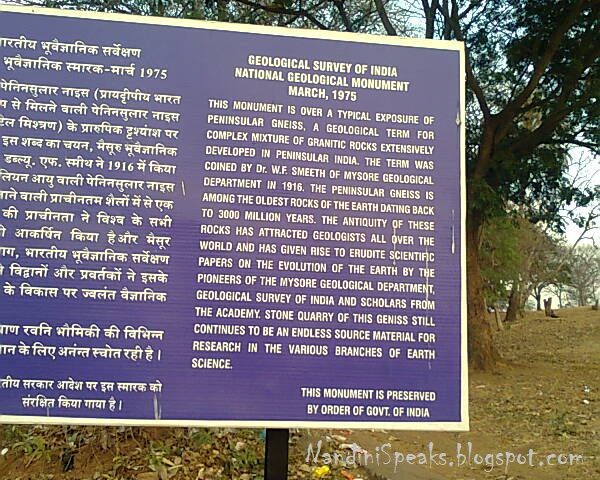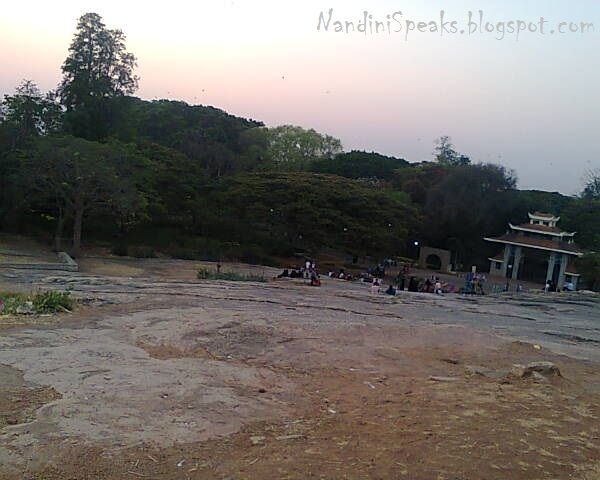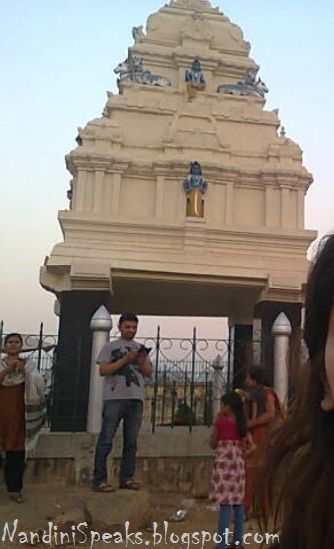 There are 4 gates to the garden. The one I entered through brought me face-to-face with a huge monolithic rock with a small temple on top. People were either climbing it, sitting on it or talking their selfies/clicking photos. Buying an ice-cream from a vendor, I started to climb it too. The view from top is really nice. Its breezy and for a while it felt like I was on top of the world :-)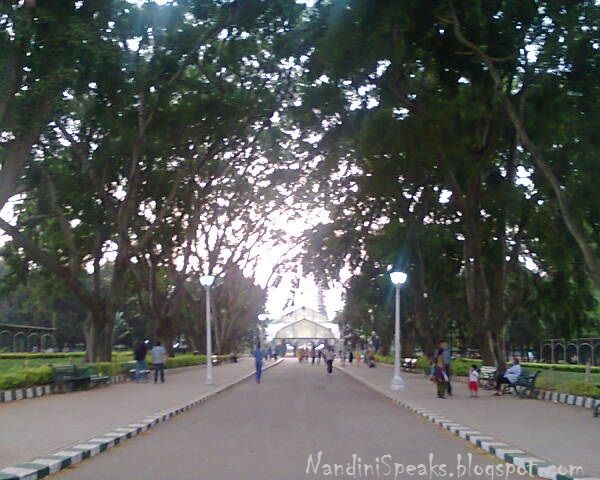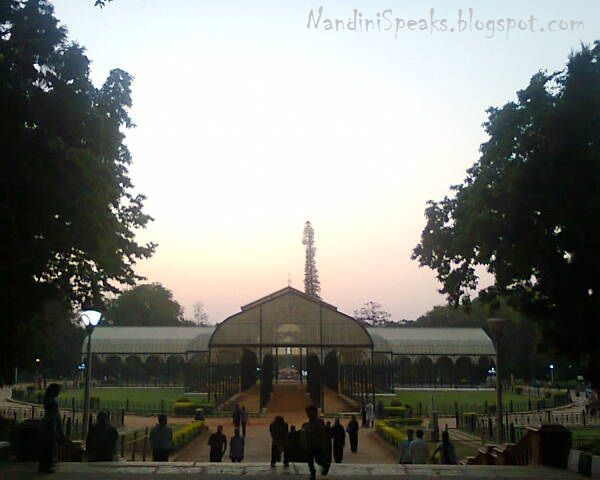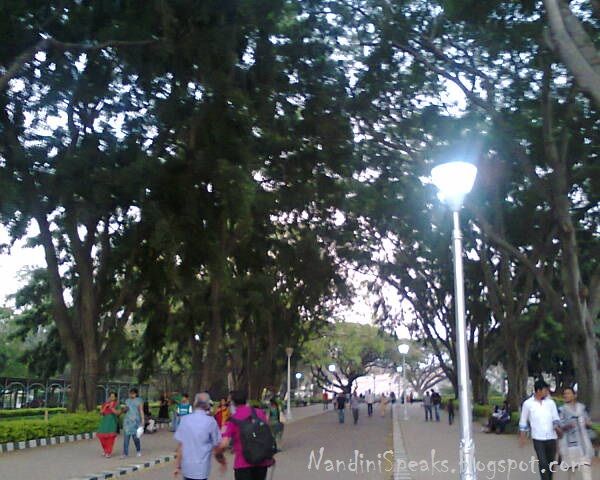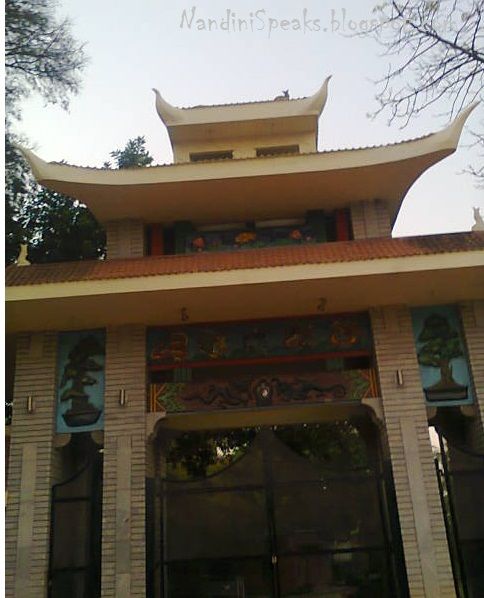 I came down the rock and walked the long shaded lane that led to the glass-house. The chirping of the birds, high above in the really tall trees was continuous. Maybe, they too returned home after a long day out and were talking
( in chirp language )
with their families. People were taking their evening walks. There was a sense of calmness that I felt in the garden. Well....trees and gardens always freshens you up. I hope to be back some day and spend more time here.
Lal Bagh
or Lal Bagh Botanical Gardens, meaning The Red Garden in English, is a well known botanical garden in southern Bangalore is in 240 acres spread area. Lal Bagh houses India's largest collection of tropical plants ( over 1,000 species flora ), has an aquarium and a lake. The garden also has trees that are over 100 years old. It is open - 6am to 7:00pm. Entry is free - 6am to 9am and 6pm to 7pm. At other times, a fee of Rs.10/- is charged ( Rs. 40/- on weekends/
Public holidays - Rs. 50/-). Entry for school children and the disabled is free all day.
Address : Bengaluru, Karnataka
Read next part - Here! Stay tuned for all my road, rail, flight, cruise & walk trips.
( Images - ©Mine. All rights reserved. )
Our Rating Scale is : 1 to 5 = ◕◕◕◕◕ - It was Awesome!
---