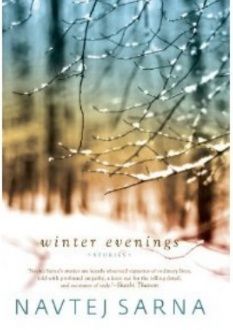 Title : WINTER EVENINGS
Language : English
Author : Navtej Sarna
Genre : Fiction
Publisher : Rupa Publications ( 2012 )
Binding : Hardcover
Price : Rs. 350 (
Buy from Flipkart.com
for Rs.322/- ( 8% Off )
Pages : 133 ( excluding the preface, acknowledgement and miscellaneous )
The Book Summary :
Two men stuck in a small mountain town develop an unspoken friendship; a punctilious bureaucrat becomes briefly reckless at the end of his career; high-class prostitute on vacation reads 'The love song of J. Alfred Prufrock' to a man recovering from the end of a long affair; the ghosts of partition return in 1984 to destroy the equilibrium of a tough Sikh matriarch; an ageing widow finds freedom and peace in poetry. In clean, understated prose, Navtej Sarna's stories take us through the landscapes of Geneva, Shimla, Paris, Moscow, Delhi and Bombay, where everyday people find or lose their way in life quietly, almost by accident. Marked by rare sensitivity and compassion, this collection by the acclaimed author of The Exile and We Weren't Lovers Like That is a poignant ode to the human spirit.
My Point of View ( P.O.V ) :
The title 'Winter Evenings' is apt for leisure reading in this cold winter season.Most of the plots are set in the winter backdrop.
The book title and its cover gives the first impression that the story inside would be a westernised one.However, after flipping through its pages and reading a few lines of the stories,it turns out to be a pleasant surprise as they are very simple and told in a simple manner.They are of ordinary people and their ordinary lives which is quite refreshing.The book depicts different slices of life in a very unique manner.
The book 'Winter Evenings' is a collection of different short stories that takes the reader in an intriguing journey giving glimpses of various myriads of intricate tales which are contemporary and that somewhere touches your inner chords.
The first story takes us to the snowy hills of a small town where the characters totally opposite to one another in nature are stuck in a situation where they have only each other for company every evening with no other entertainment.They are interesting to observe as they communicate silently,saying a lot but without words.The story is etched in dry subtle humour.
The author Navtej Sarna writes all the stories in a similar way in simple english ( i.e no flowery prose or high literary wording/phrases yet the stories keep you engrossed ) Once you begin reading,you are curious what the next story will be like.The writer has an amazing aptitude for details which makes a small story weaved in a economical manner, have rich content making a strong impact.
Another story from the book that touched me is that of a Russian woman trying to get in touch with an Indian man * a writer * she whom she had briefly met in the USSR more than 50 years ago.The story reflects human emotions that can last for so long.
While another story takes us briefly to the haunting times of Partition ,how its character faced the cruel times of inhuman massacres and how it affected her life.Yet another takes us to life of a small time singer who finds contentment in what little he has.Another story takes us to a love lost in Paris.And so on and so forth making the book unpredictable yet enchanting.You as a reader get almost curious. Because the stories take you through various landscapes you are left with the aura of all those people that you meet through this book and can almost feel as well as visualise those places.
What I liked about this book are its simple,clean,clear wordings and understated prose,however I'd have loved it more if some of the stories had some kind of interesting twist or climax.Some of them do leave you expecting more.But maybe the author wanted it that way i.e for the characters to be stark and closer to real life without too much frills,fancy,drama or suspense. All in all the book wont disappoint and will surely leave a smile in your face.
Though I feel the price is a bit high at INR350/-, this 133 pages long book with 19 interesting stories weaved beautifully inside, is an ideal pick for those who loves reading short uncomplicated stories and more importantly stories that are connected real and identifiable.
I'd rate the book 3 out of 5 stars.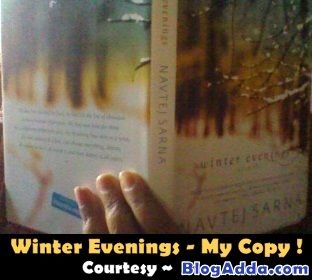 Positives :
Close to real life stories and easy crisp language written in a clear and lucid style.
Negatives :
Price
Who will enjoy this? - Everyone!!
Buy or Don't Buy?
– Buy if you like realistic kinda short narratives.
About the Author :
The author has served as a Diplomat in several capitals and has extensive experience with the Indian Foreign Service,recently he has been India's Ambassador to Israel.
Our Rating Scale is : 1 to 5 = ◕◕◕ - I liked it!
---