A Travelogue :
Read Part 1
We had breakfast on the train - stuff that we bought from Murugan Idli Shop, the
previous night
in Chennai. From the red deccan soil, we passed through rocky hills, small towns and villages, the paddy/vegetable fields and even bushy
( palm-trees? )
jungles. And then, as we raced towards
Rameshwaram
, the landscape dramatically changed before our very eyes. Open agricultural green fields gave away to miles of barren land, then coastal mangroves took over, followed by the sandy soil and ultimately the sea itself
( all within a few minutes )
, as the train mounted the old
Pamban bridge
that connects Rameshwaram island to mainland
( India )
. The bridge has both road/rail side by side, running parallel. So if you are in one - you get to see the other bridge too. The railway bridge is a unique 2.5km 'cantilever' sea-bridge
( India's first )
that opens in the middle to let ships pass by. It was enthralling to move over the seas on the train. We saw many tamilians simply swimming away in the blue-green waters or waving us 'byes'. While the other bloggers rushed to the doors of the train to click pictures, I preferred to click them from the windows itself
( lazy me? or maybe I was guarding our belongings ;-)
Scorching heat blasted us, as soon as we got down from our 3 tier AC compartments. Thankfully this time the car was waiting for us, so we hopped in and within minutes reached our resort - Daiwik, which is a premier pilgrim resort. We saw several white-lungi-clad temple priests waiting outside, who followed us into the lobby. They are actually temple guides
( pandas )
for tourists/visitors, who gives information to them when the various pooja/rituals would start
( usually noon time )
in the temple, and assists the tourists. At the hotel though, we had to wait over an hour for our rooms to be ready, so we sat in the comfort of the vegetarian restaurant 'Ahaan' in the ground floor of the hotel
( in one corner )
, and ordered some juices/cold drinks. I nearly had another swimming incident here, when the glass of water went flying to the floor. Tired as we were, finally we got to see our rooms
( again double-bed )
on the 3rd floor, which was the best they had, with balconies
( locked though - for fear of someone deciding to jump down, lol )
. We quickly washed, got ready and went down to catch a quick lunch. The lunch was simply mindblowing. The daal, the parathas, the paneer, the rice....were all yum yum. It was a pure veg meal, hence, after our tummies were fully satisfied, we decided to go to the main temple of Rameswaram.
I'm not a religious person
( am agnostic to be precise )
, so my motive was simply to note the temple architectures/history and click pictures. But on reaching there, we found that pictures were not allowed at all. Infact, there was a huge signboard on the temple gates, stating lists of prohibited items. We were to be frisked too and everyone had to keep their cameras in the car itself. I didn't give away my mobile though, and so the guard didn't let me go in. The female blogger told me that the car was sent back to the hotel
( actually it wasn't )
, so I just loitered around outside the premises, while the others went inside the temple. I wanted to sit in one of the guard's chairs outside, but the female guard told me that there were CCTV cameras everywhere, so it wasn't not allowed. However, I got chatting with them when one of their friends
( an old man )
too joined in, shook my hand and spoke to me. He said certain interesting things about the temple. I told them we had come via Zee TV for ChennaiExpress movie promotions.
Since the others were taking long, I started walking around outside the temple and got clicking pictures of the surroundings, the priests that came in and went out of the temple, the pilgrims, lungi-clad local people moving about, interesting little sea-shell crafts shops and ultimately had a local sundae-icecream. After what seemed a pretty long wait, the other three bloggers finally appeared. Two of them had fallen inside the slippery temple premises too, they said. They had bathed (?), done pujas and carried holy water/tilaks with them. Well, I don't believe all that religious stuff, so I didn't miss much, except for not being able to click pictures
( which is a regret, but the others couldn't click as well )
. The temple, they said, was massive inside with water tanks and huge pillars around. It is largest Shiva temple. They gave me the holy water too, but unfortunately I couldn't accept. The temple panda who had accompanied us from Daiwik, promised to arrange to click pictures the next day, but we let go of that idea. We simply didn't want to hand over our cameras for them to click
( which was their condition )
!
Ramanathaswamy Temple is located on Pamban Island separated from mainland India by the Pamban channel and is about 50 kilometres from Mannar Island, Sri Lanka. Together with Varanasi, it is considered to be one of the holiest places in India to Hindus, and part of the Char Dham ( with Badrinath Temple at Badrinath in the North, Jagannath Temple at Puri in the East, Dwarakadheesh Temple at Dwarka in the West and Ramanathaswamy Temple at Rameswaram in the South ) pilgrimage for both Shaivites and Vaishnavites. The Ramanathaswamy Temple has the famous corridor of 1000 pillars ( longest in world ). This is the place from where the Hindu god Rama built a bridge, across the sea to Lanka to rescue his wife Sita from her abductor Ravana. Sethu Karai is a place 22 km before the island of Rameswaram from where Rama is believed to have built a floating stone bridge, the Adam's bridge, that further continued to Dhanushkodi in Rameswaram till Talaimannar in Sri Lanka.

Kothandaramar Temple dedicated to Lord Rama, situated on the Gandhamathan Parvatham, a hillock which is situated 3 km to the north of the Ramanathaswamy temple, is the highest point in the island. There is a two storeyed hall, where Rama's feet is found as an imprint on a chakra ( wheel ), and has a Four pillared porch with tower over the sanctum of the temple.( wiki info )
After the visit to the Ramanathaswamy temple, we went to the hillock 'Gandhamathan Parvatham' which houses the Kothandaramar Temple. The place is very pristine, with seas all around. It is on the way to Dhanushkodi, but since it was getting late, we decided to hang around that place for the rest of the evening. We went to the crab beach nearby, and spent time watching waves, fishermen, fishing boats and chased crabs. The beach was quite deserted when we reached, except for few fishermen folks. We met some of them who happily posed for pictures and allowed the bloggers to hold their fishes too.
After a chilled out evening in the beach, we started our hunt for the elusive Hotel Park, which the Daiwik stuff informed us earlier, had fish cuisines in their menu. It was the mating season for crabs, so we could only opt for fish, as crabs are not caught during mating season. We reached a wrong hotel 'Royal Park', which was right next to Daiwik itself, so had to again head back to Rameshwaram downtown, in the dark night. On road, we spotted the local fashion-street of Rameshwaram too, with street-shops lined up of clothes. Park hotel, where we ultimately reached
( with the help of few phone calls by the driver to his local friends after another wrong hotel stop-over )
was like any other small dhaba and quite near the main temple itself
( the one I was loitering around earlier )
. The variety of fish they served us here was simply yummy. We ordered several variety as starters along with lucha parathas, biriyani rice, chettinad chicken, prawns, uttapam and coke. The meal was awesome and economical too, and we had our fingers licking. We then finally headed back to the hotel.
We got active on net at night
( even though connections was poor )
. And later that night, the other bloggers decided to play a prank on me
( which was funny, irritating, annoying, funny - all in cycles )
!
Early next morning we had a bouffet breakfast at the Daiwik restaurant, and headed out to Dhanushkodi. The drive was supposed to be a long one. We had to change and take a different 3-gear jeep in between. We first reached the Kalam house - i.e house of the Former President APJ.Abdul Kalam and touched the gates. It is now turned into a library/museum of sorts. We took another jeep and headed for Dhanushkodi. The drive was too good. We spotted Rameshwaram's TV tower as well the last electric pole, beyond which there was no electricity for about 400 villages, that had around 3 schools.
As we reached the coasts, the concrete road slowly became sandy, and soon our jeep got stuck badly in the sticky sand. It wouldn't go any further. It had to be pushed by an army of local men back to the concrete road, as we awaited another jeep to arrive. The sun was right on our heads, and totally burning us by then. We hopped a bit here and there clicking pictures of the blue seas, the people, the small shops around. We tried the 'carry a blogger' CE challenge by the sea, with two of us female bloggers trying to carry a male blogger
( symbolic pose only :D noway were we going to carry him )
. We then had ice-creams and leaned against the ice-cream van while waiting for the jeep to arrive. I tried sitting on a guard's chair
( near the caution sign post - a challenge put by the other bloggers - I was tired as hell too standing for so long )
, but he instantly appeared and told me that he was on duty and couldn't allow me to sit
( whatever happened to humanity? eh? )
, even though there was a police-chowki just opposite and he could've easily sat there for a while. So I got up and sat in the driver's seat of the ice-cream van instead
( after asking him of course, which he had a hard time understanding :o )
. I was slowly starting to feel unwell and my body was aching
( I was having a little girlie issue too that day :o )
.
When the others went into a dinghy dhaba nearby, I really started feeling sick. The nauseating stinking fish smell inside and around the place, as well as the fiery sun above, made it worse. My waist pain
( cramps )
was exploding, while I was getting severely dehydrated too. I knew then that, I couldn't go any further. To my relief, I came to know that the jeep was still there, so I went and sat inside the vehicle. When after sometime the new jeep arrived, the others called me to join in, but I simply couldn't get up and go with them. My waist was throbbing in pain and I just had to go back to the hotel anyhow. Both the situations were dangerous - me going ahead in the sun with the others would further deteriorate my condition, while the drive back alone in the strange tamil
( almost alien, where hardly anyone knew hindi )
land was a scary prospect too. I decided to choose the 2nd option and go back to the hotel somehow. I didn't know what dangers awaited ahead, but it was a risk I had to take. The pain had become unbearable. Unfortunately, the two male bloggers didn't understand my problem. So inspite of them coming and asking me to join their jeep, I refused. I told the driver to get the room keys and take me back to Daiwik instead. Some policemen wanted to accompany too, but I refused to let them in
( they were giving leering looks - and well, they didn't let me sit in their chair earlier either, so... )
.
The pain was escalating as the jeep headed back to Rameshwaram in full speed, with only me and the driver in it. The road was scary with no vehicles around. All kinds of scary thoughts started entering my mind - what if I was kidnapped by Sri-Lankan terrorists for a ransom? Local tamilians did have connections to LTTE, or so I heard, and also LTTE were too brutal. They knew we were for a certain Zee TV purpose, so they might consider me a good catch for blackmail. And to my horror, my fears were starting to get real when someone called the driver on phone. He spoke in tamil and I heard the words 'dhanushkodi, 'madam', 'daiwik' etc over and over. So maybe he was informing the caller that he was taking me back to the hotel alone, I thought. After a while of putting down the phone, the driver started to act weird too. He slowed the vehicle to a snail's pace suddenly and ultimately halted it and got down. He started fiddling with the tyres, took out some equipment from the vehicle and started working on the car, right in the middle of the road. I was too scared by the way he was behaving. I kept asking him whats wrong, but he didn't give a proper answer, except mumbling in heavily accented broken English, that there might be problem in the car. I wondered why the problem happened only after he received the phone call
( he was driving fine before that )
. I was going berserk with worry. More scared I was, when he called someone again and spoke in tamil. I knew by then that, I had to get off that vehicle.
( I was scared of being kidnapped, and became too suspicious :o )
In my mind, I thought I'd wave to any car/bike that I see, going towards Rameshwaram direction. But there wasn't a single vehicle on road. It was all empty and eerie. I wanted to act fast, before any friends of this particular driver arrived there. Finally from a distance, I saw a yellow auto arriving and ran blindly towards it, waving both my hands for it to stop. I was frantic and thought any vehicle will do, as long as it was unknown to the jeep driver. So I asked the auto as soon as it stopped, to take me to Rameshwaram asap and gave name of the hotel. Rs.150/- was the charge, he said, and I was only too glad to give. It was tourist auto and phew alas! I felt safe. There were 2 other men in the auto too, and one got down midway. I asked like an enthusiast tourist, which places to see etc around Rameshwaram, which the auto-wala gladly informed, showing me a travel-card. After a while, finally I reached the resort, all in one piece.
After reaching the hotel, I had another incident in store, really outrageous one :D I tried to connect to the internet. But found to my surprise all electricity were gone, except in 1 socket. I called the female housekeeping staff who was checking some laundry outside, and told her about the problem. And soon the hotel sent their in-house electrician into the room, who started moving the desks/tables and opened all the sockets & wires in the wall, to check. The wall was not a brick wall, but was just a hard wallpaper, I was informed, that separated the two rooms - reason why the wires weren't properly fixed. However, the electrician couldn't find the actual problem or solution. Atleast 5-6 of the hotel staff gathered in the room, frantically coming in and out, wondering why the female guest room didn't have any electricity
( they had got a complaint earlier from one blogger about their services/delays, hence they were literally on their toes this time )
. Plus, I told them I had very urgent work to do, thus, they got more worried. Finally I told them to bring an extension wire as a solution, which they brought within minutes - a really huge one
( like those attached to electric poles :D )
. Whilst in all these commotion, I realized that perhaps I didn't place the room keys properly, hence, the lights were perhaps not switched on. So when I inserted it properly, all lights came back at once. And we all laughed at our foolishness. It was a hilarious moment. I clicked various pics of that commotion, but unfortunately all those pics got mysteriously deleted except for 1. But it was an hour of absolute nervous panic that I gave to the hotel staff, which I'm sure none of us will forget :D One of them got worried about my soar throat too, and hurriedly brought me salt and asked me to do gurgle with warm salt-water. How sweet :-)
Later, feeling hungry, I ordered some biriyani in the hotel and waited for the others to arrive. I tried keeping some for them too, but the clearance boy kept coming to collect the dishes, so had to let him take away. Dhanushkodi, the others said, was mind-blowing with an equally thrilling and unforgettable off-roading experience. That'll be one regret that I couldn't go there
( going so near, yet far )
. Had the jeep not broken and me not feeling so unwell, maybe I'd have been able to. Oh! well, but that's life. The suspense-thrill I had, on that solo jeep and later auto-ride was unmatched too, and a memorable experience for life. That evening till night, we did a marathon tweeting session
( while having some nice pakodas and coffee )
for CE promotions and later had a yummylicious bouffet dinner at the Ahaan restaurant below. While the others still had the energy to chat till way past midnight
( they got the balconies unlocked as well )
, I called it a day and slipped into bed falling asleep instantly. Early next morning, around 8am
( got up at 6 :o )
, we had another yummy bouffet breakfast. We then hit the road once again, all set.
¸¸.•*¨*•♫♪¸¸.•*¨*•♫♪¸¸

Dhanushkodi | Kothandaramaswamy Temple
The Hindu scripture Ramayana says that Lord Rama built a bridge or causeway, called Ram Setu or Rama's bridge, between the mainland and Sri Lanka, in order to bring his army across. After Rama won the war and crowned a new king of Lanka, Vibihishana ( the new king ) requested Rama to destroy the bridge. Rama broke the bridge with one end of his bow. Hence, the name Dhanushkodi or "end of the bow" ( dhanush meaning bow and kodi meaning end ). It is also said that Rama originally marked the spot for the bridge with one end of his famous bow. The series of rocks and islets currently found in a line between India and Sri Lanka suggests there was indeed a former land connection between India and Sri Lanka. Hindu pilgrims usually bathe in the ocean here before completing the pilgrimage to Rameswaram. The spot is considered a sacred confluence of two bodies of water: Mahodadhi ( the Bay of Bengal ) and Ratnakara ( the Indian Ocean ). Dhanushkodi is the southernmost tip of the island and houses the Kothandaramaswamy Temple dedicated to Rama. Though Dhanushkodi was washed away during the 1964 cyclone, the temple alone remained intact. It is 18 km way from the centre of the town and can be reached by road. ( wiki info )
Though as mentioned earlier I'm not religious, so all these information I collect/take/absorb is more as history and I do find it fascinating that from Ayodhya in the north to Rameshwaram in south, there was so much inter-mingling in the past
( and we are talking thousands of years here ;-)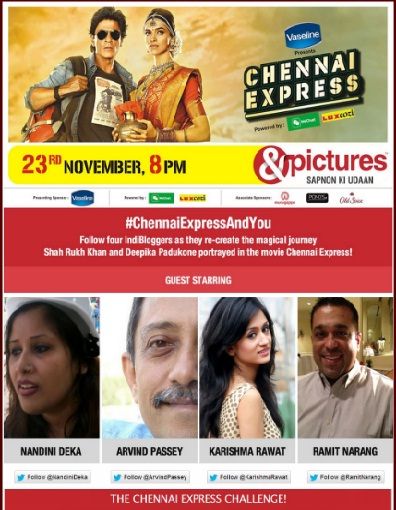 How to reach Rameshwaram/Dhanushkodi
- It takes around 12-14 hours by train from Chennai to Rameshwaram and around an hour or so to Dhanushkodi by jeep. From Rameshwaram, it takes around 6 hours to reach KanyaKumari - where we were headed next.
Pin It Now!
❤❀❤

¸¸.•*¨*•♫♪¸¸.•*¨*•♫♪¸¸
( Images Courtesy : Mine & Wiki
)
---