..¸¸.•*¨*•♫♪¸¸.•*¨*•♫♪¸¸

THE JOURNEY TRULY MATTERS MORE THAN THE DESTINATION

We always associate travelling with tourist destinations; its attractions ~ be it sight-seeing, trying the local food or soaking up the native culture etc. To a large extent this holds true and there's nothing wrong with that. But many times we tend to ignore totally the time we spend, during the whole journey, to reach there. If we travel by road or train there are numerous small towns or villages we pass through, but we tend to ignore those. If we are travelling by plane, we just close our eyes shut and relax, without trying much to glance out of the window. While there's nothing really wrong in these habits, my way of enjoying travel on the other hand is actually enjoying the 'journey' itself more than anything. I always ask for a window-seat while travelling, because, I really enjoy watching outside ~ the various scenery we come across; the long tunnels or dense forests we pass through or simply the open fields with grazing cattle, the farmers either ploughing the fields or harvesting the crops, the village belles carrying water-pots from the river side or the make-shift village schools under huge banyan trees etc. We don't get to see these in our midst, in the cities now, do we? So, I really relish the trip - i.e the whole process of travelling, rather than only the destination.

While travelling by plane too, I look eagerly out of the window as the plane starts running in the runway, just before taking off. The sight we get to see, of the city below and it becoming tinier and tinier, with the size of humans becoming that of ants, is so thrilling. While travelling from Bombay, the plane always zooms over the Arabian Sea for a while, before taking a turn towards the mainland and how I long to see that 'turn' as the plane slowly tilts to one side with lots of ships and fishing-boats visible below. However, on my recent flight to Goa, the plane kept flying over the sea throughout, till we reached Panjim. Now let me confess here, even though I've traveled by flight many times and also have always taken the window-seat, my heart literally hangs in my mouth throughout the entire journey. Why, you may ask. Well, I'm terrified of flights. All type of crazy thoughts starts buzzing in my mind - what if the plane crashes, what if it gets hijacked or the pilot falls asleep. Of course, I try to distract myself by watching the view outside & below. But while travelling to Goa, there was another fear and that was of the Seas. Yes, I'm terribly scared of huge water-bodies, so for the entire flight to be above the sea was nerve-wrecking for me. Would I be able to really relax and enjoy myself althrough the fifty-minutes of it, I found myself wondering. And boy! Did I surprise myself or what!

I took out my little camera and started taking pictures of the entire flight journey. The changing shapes of clouds; the Sun that seemed so near as though it had personally come to greet us; the white clouds that turned into grey, where, somewhere far below it was drizzling and then again the coastline that became clear, made for such an intoxicating trip, that, till this day it remains my most unforgettable flight journey. Let me take you through that same journey today and re-live those moments again :-)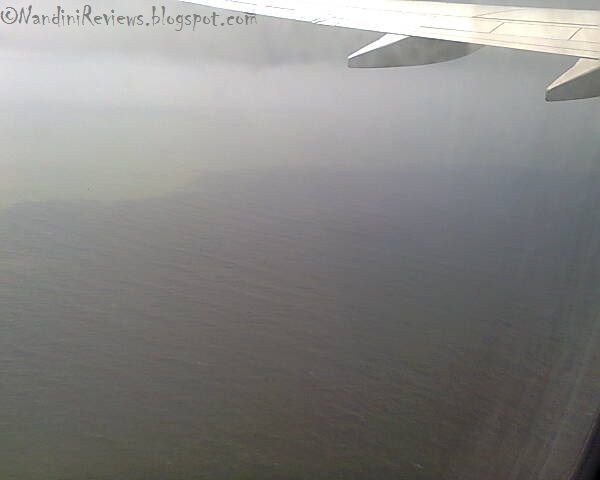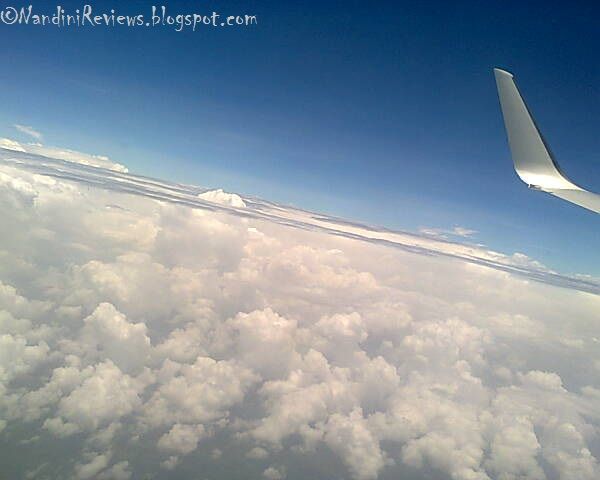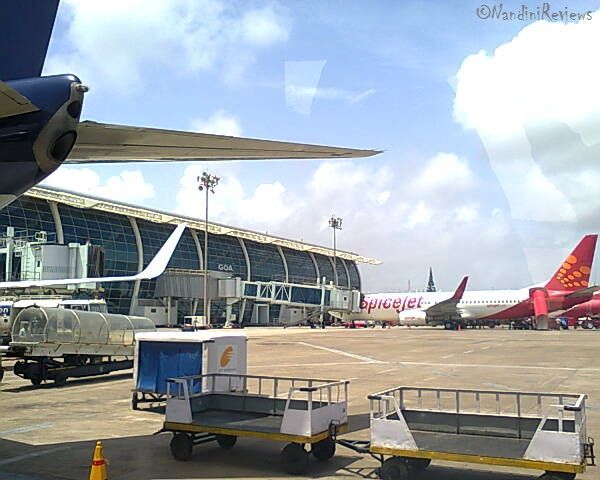 From the runaway at Bombay during take-off, to the water ( Seas ) below; the long stretch of landmass with pretty beaches and the sea hugging its shores, the white clouds floating in the blue skies and finally the airport of Goa ~ the view from my window-seat kept changing, kept enthralling.



..¸¸.•*¨*•♫♪¸¸.•*¨*•♫♪¸¸


Gaining more confidence, my return journey obviously had far more clicks and greater enjoyment too. Oh..How I relished every moment of it :-)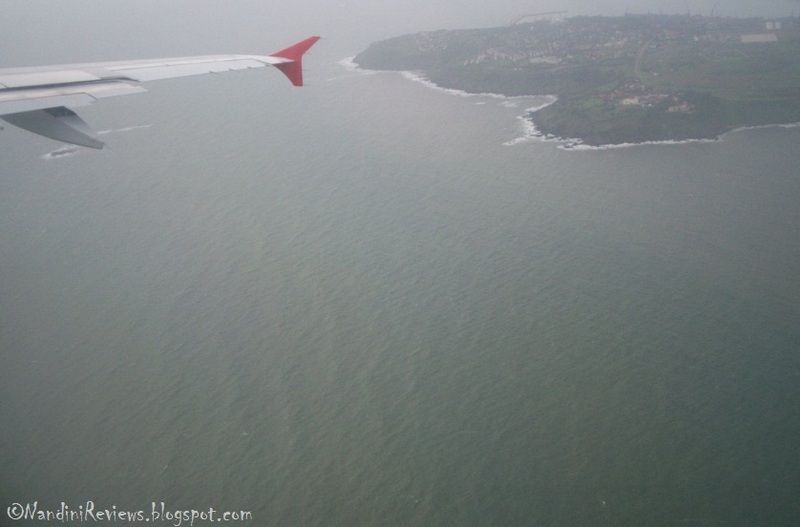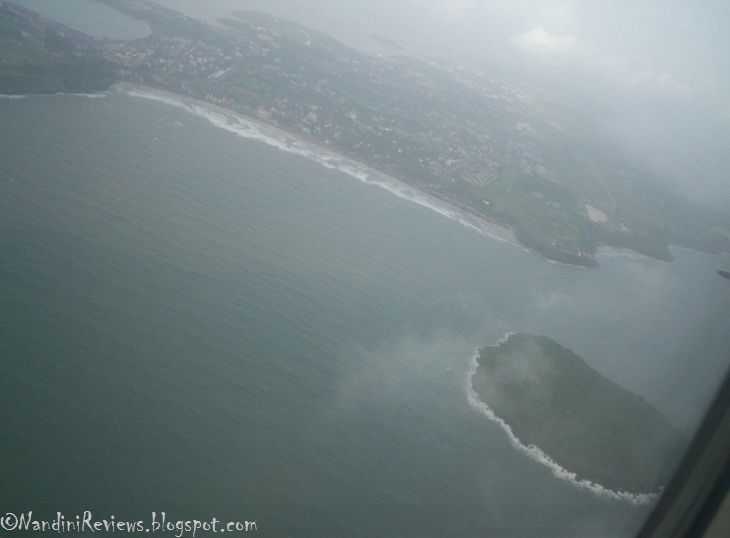 I got this splendid view ( above ) when our plane headed back to my city, from Goa Airport. The land kept changing its shape before my very eyes.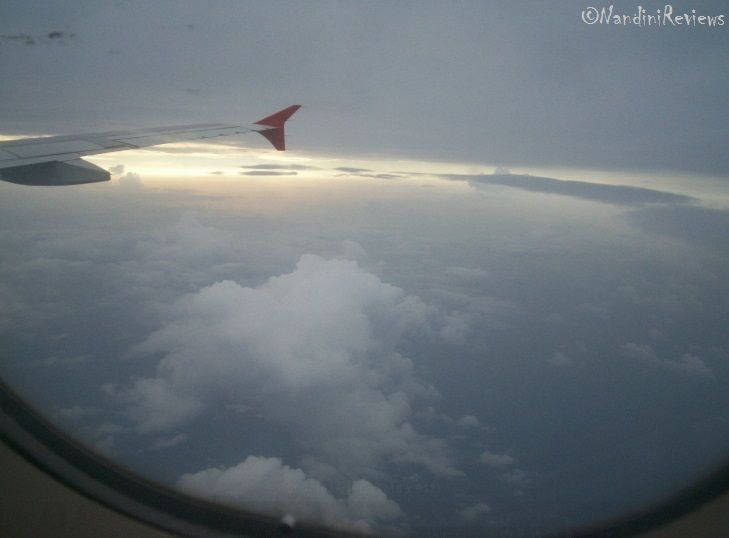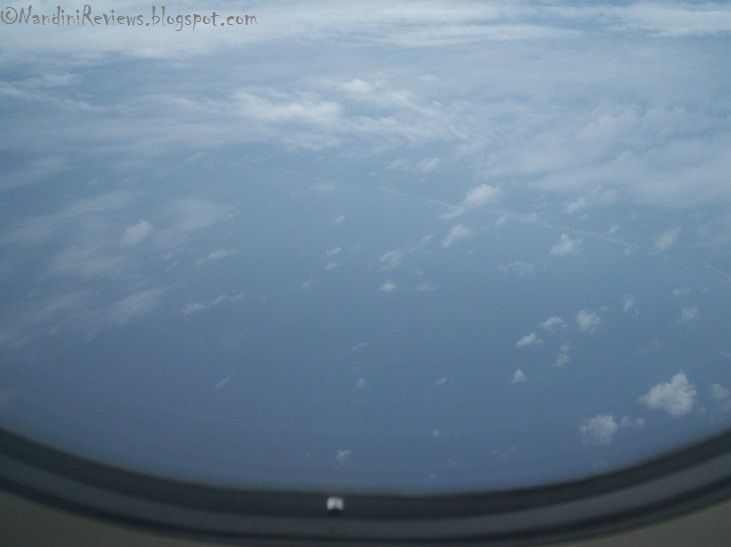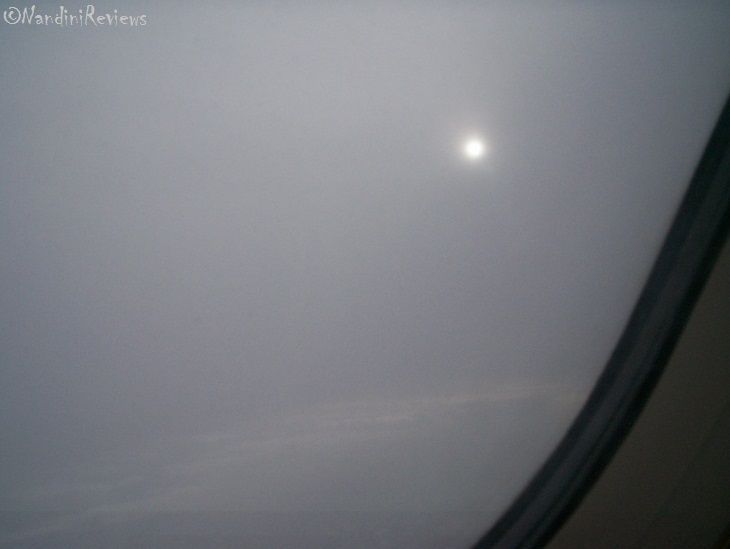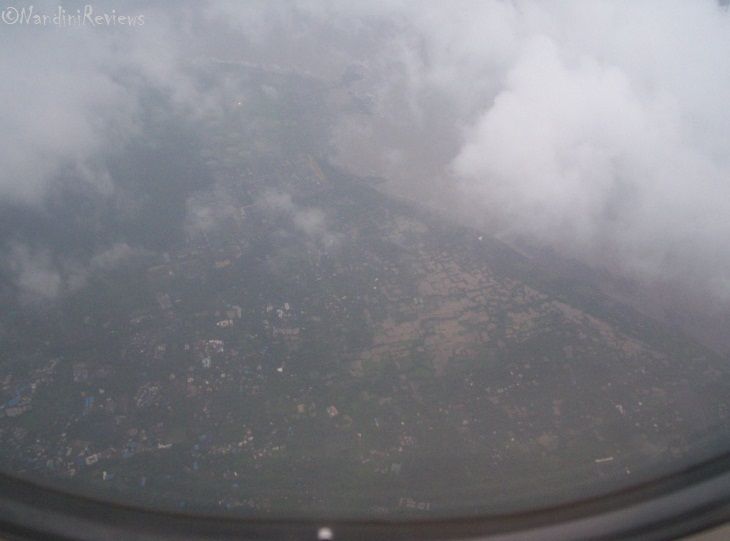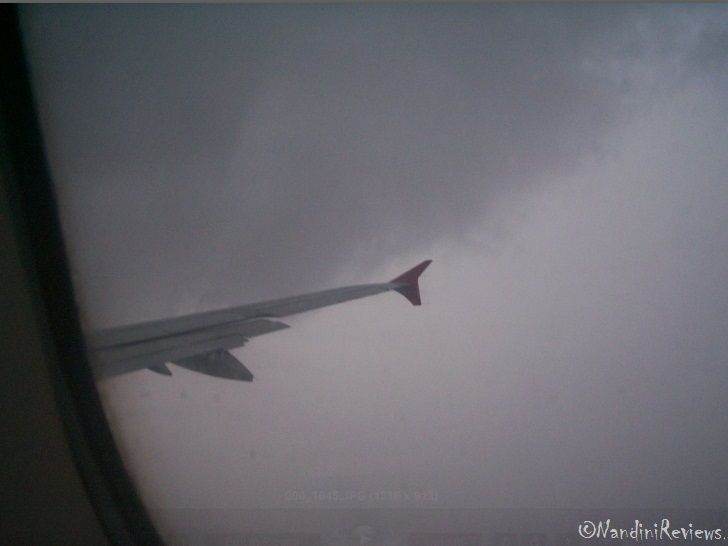 The mesmerizing Aerial Monuments


If I spotted the hues in the distant horizon, the clear blue sky the very next moment with barely any clouds surprised me next; the Sun too ( or was it the Moon ) who came close to greet me was cute; and when I could see land with tiny dwellings on one side, the plane went straight into a huge mass of scary Grey clouds jerking itself and us along - the scenes outside my window-seat was more dramatic than a bollywood pot-boiler, what say ;-)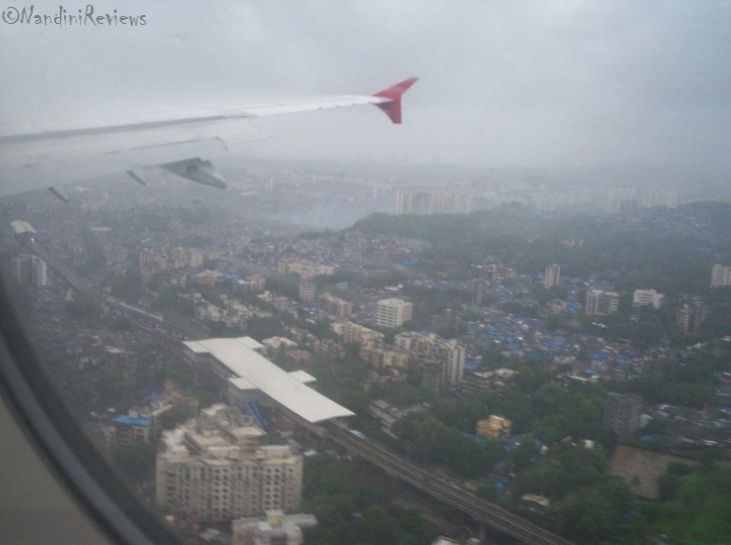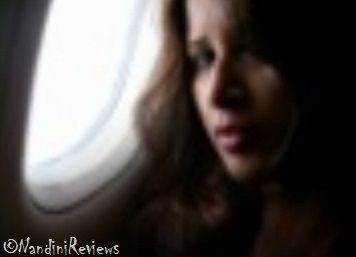 Finally, I notice the familiar Bombay-skyline that assures me its gonna wrap me cozily in its arms and keep me warm, and my journey finally comes to an end. I love the speed with which the plane hits the runaway, as though it is meeting its lover too after long; and I do click a last picture of 'moi' as well, to treasure the nail-biting thrill this whole 'journey' filled me with.

With love,
From my Window Seat~

..¸¸.•*¨*•♫♪¸¸.•*¨*•♫♪¸¸
Pin It Now!
❤❀❤
( Images - ©Mine. All Rights Reserved )
Stay Connected & Follow my Updates on the blog's GFC | GOOGLE+ | FACEBOOK | TWITTER | BLOGLOVIN | NETWORKEDBLOGS