Photo Travelogue :
Read first part -
Here
!
The ITC Grand Chola is a five-star luxury hotel in Chennai, India. Opened as the world's largest LEED-certified green hotel, it is the third largest hotel in India. It's built is inspired by southern palaces and temples mainly of the Chola period - hence, the name.
We were to meet the Indi-Team here for lunch, after roaming around the day in Chennai city. My impression on first seeing the hotel was - WHOAH! Its huge. If one is not used to it, one might get lost easily, as it happened with none other than
yours truly
. But, something even bigger happened before that. I was so awed by it,
specially the interiors
that I instantly started clicking pictures. I saw a beautiful water-fall in one corner and tried to get a good shot of it, and the next moment ---- SPLASH! I was inside its little pond
( which I hadn't noticed ).
Embarrassing to say the least, but more so, when the other blogger started clicking my picture inside the water
( that he posted immediately on twitter before I even had the time to crawl out of the water )
; and even more funnier was when the hotel staff
( a lady )
who came to my rescue, in order to comfort me said - "aisa toh hota rahta hai". Another moment to say WHOAH! Since, my phone went along with me diving inside the waters, for a long time it went into coma as well. Hence, I could not click much
( not even the yummilicious food we had *sigh* )
, except the following.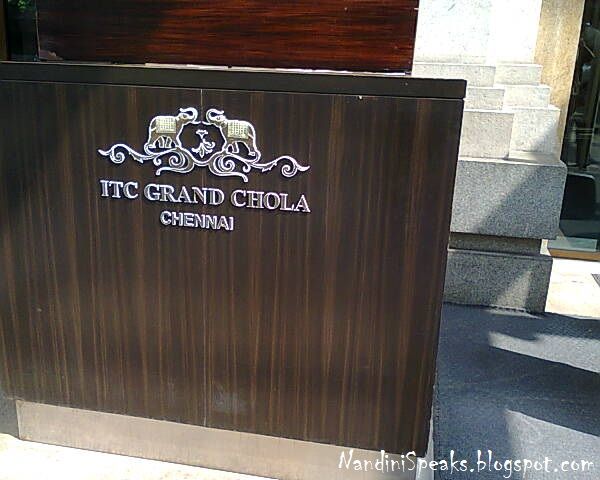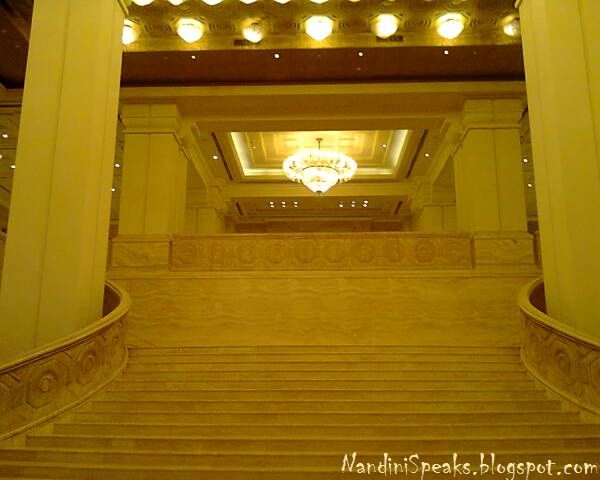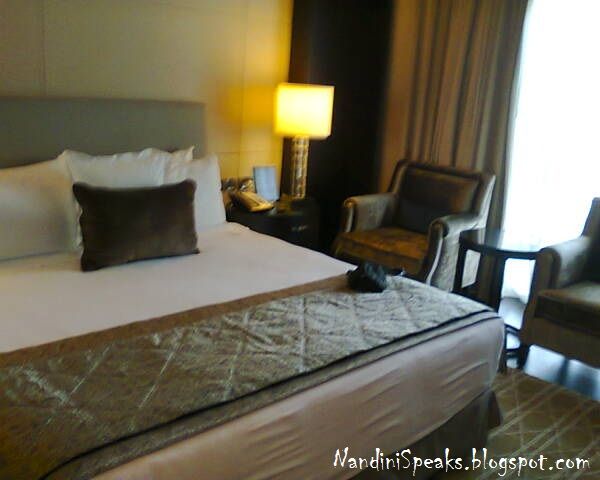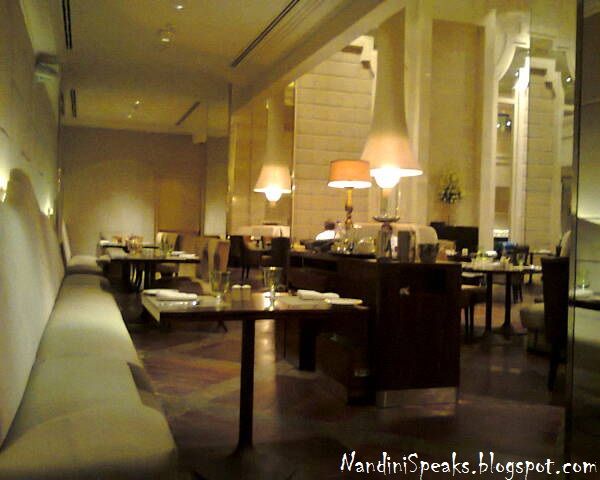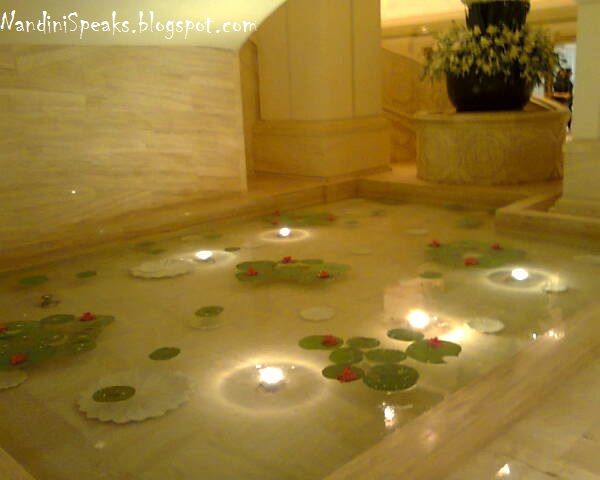 The infamous pond :|
From top, the entrance board, the stairways near the lobby area that looks simply superb, The room where I waited while my clothes dried - must say, they did very good job of it. After they ironed the clothes
( taking little time only )
, the clothes never felt as though they just had a swim, considering the fact that they were made of thick material too. The restaurant that had the buffet area
( open till 4pm )
was sprawling and loaded with all kinds food that we digged into. Simply yummy it was, and the dessert - Slurp! I wish I had my camera cos' they'd have made a very tempting click. Hope someday ITCGrand Chola invites me to do their full food/restaurant review. And of course lastly, the pond which looks pretty but can be very tricky!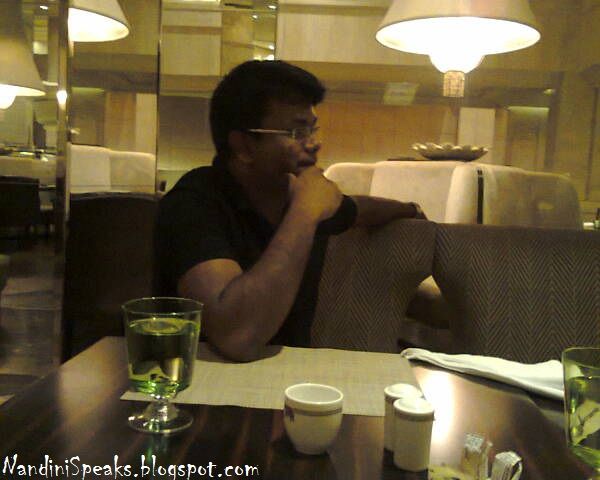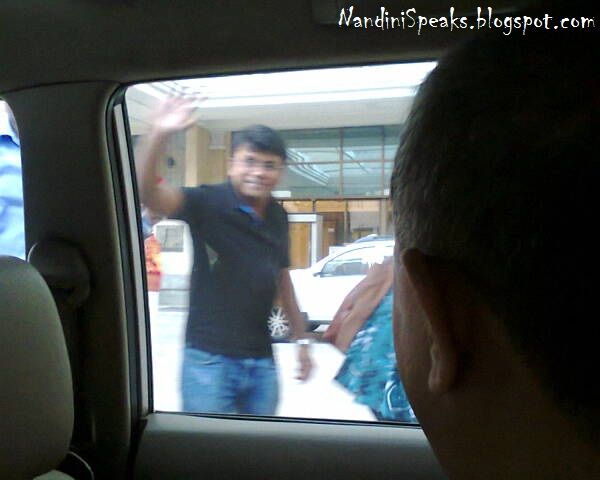 Any idea who he is :-D
After lunch, funnily the waiter brought a bill of Rs.90/- which was too funny, considered there were 8-9 of us who ate almost everything that we saw. They did correct the amount though :-) After the lunch, we headed to Marina Beach which took quite a while to reach. By the time we arrived, it was getting dark already.
ITC Grand Chola
, Address: 63, Mount Road, Guindy, Chennai, Tamil Nadu 600032
Read next part - Here! Stay tuned for all my road, rail, flight, cruise & walk trips.
For restaurant/hotel reviews use 'Contact Us' page above to drop an email with details.
( Images - All except top 2 are ©Mine. All rights reserved. )
Our Rating Scale is : 1 to 5 = ◕◕◕◕◕ - It was Awesome!
---