While in Chennai last year ( for
#ChennaiExpressAndYou
), we dined at Southern Spice restaurant at 5star hotel Taj Coromandal. It looks classic, with its interiors inspired by South Indian temples
( of Chola, Pallava and Pandya dynasty periods )
- giving the place a rich, royal look. The pillars, carved ceiling and paintings are particularly noteworthy. The place is softly lit with Carnatic classical music playing in the background. It aspires to give an authentic South Indian meal experience ( with team of its chefs having travelled all across Karnataka, Tamil Nadu, Kerala and Andhra Pradesh, in search of authentic recipes from smaller towns ). Even though it was quite late
( almost wrapping time )
, they prepared a huge meal for us and were very hospitable, especially when we told them we were doing a travel project via ZeeTV. One of the bloggers also does restaurant reviews, hence, on knowing that fact - the staff got down to impress us. And yes, they did manage to do that and how! I loved the food, even though it was quite different from what I usually eat esp the starters. Their kinda Luccha Paratha and Appam really stood out from the whole meal, not to mention the ghee-dipped sweets in the end :-)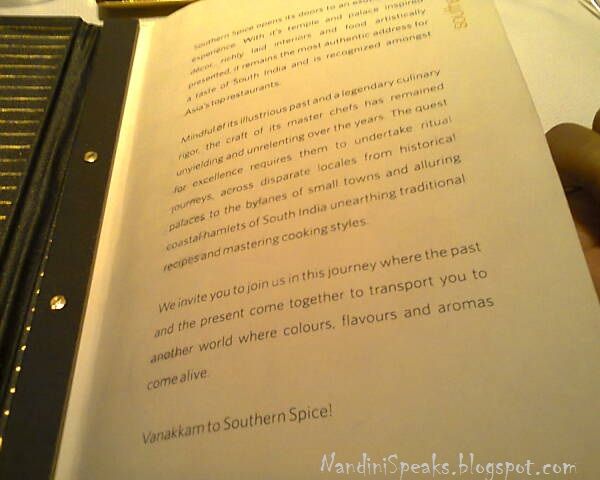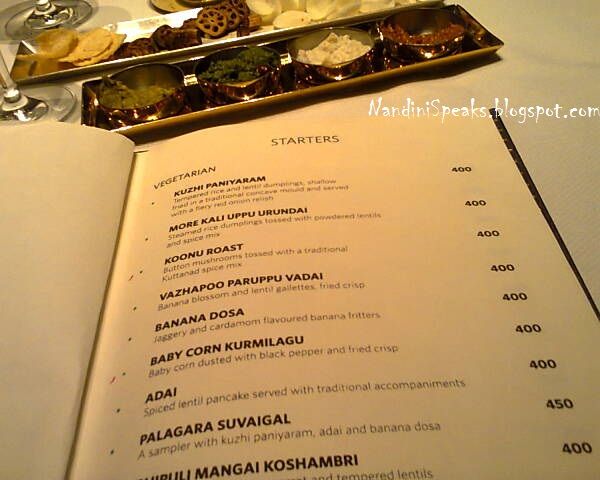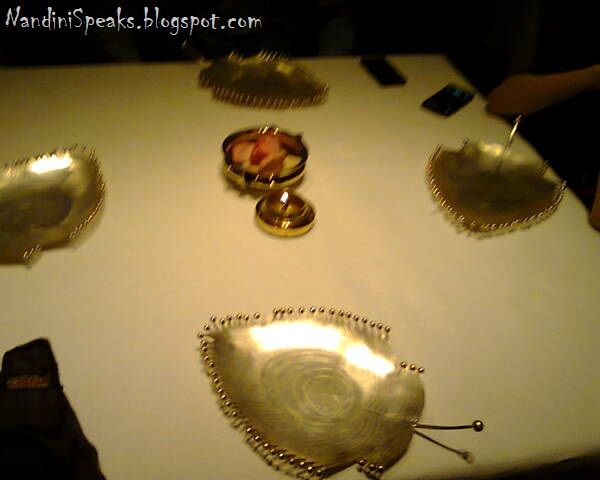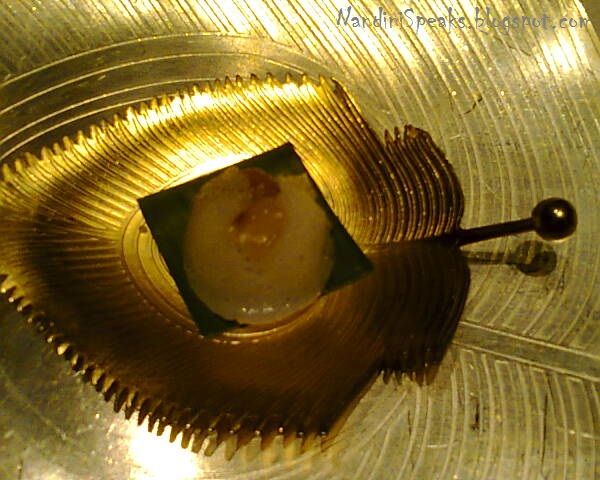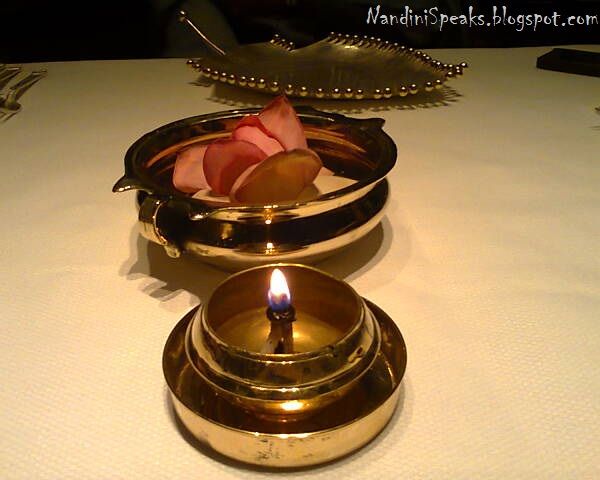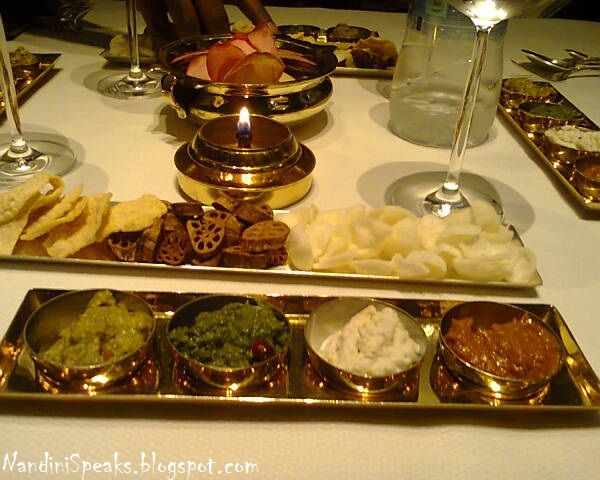 The Starters - Well, the presentation was awesome. Something delicious came first in a pan-shaped golden-coloured bowl. The table looked cozy and yummy with variety of chips/fries
( if I can call them that )
made from different corn/cereals/grams/lotus-stems etc, with accommpaning spicy condiments of coconut, garlic, green chillis, pudina - each tasting different and unique
( all 4 of them )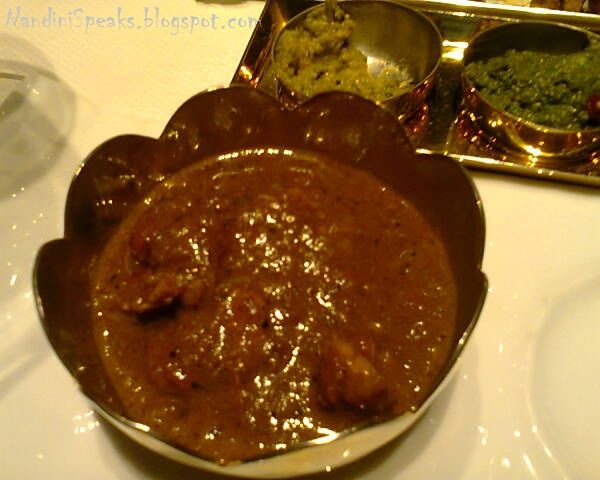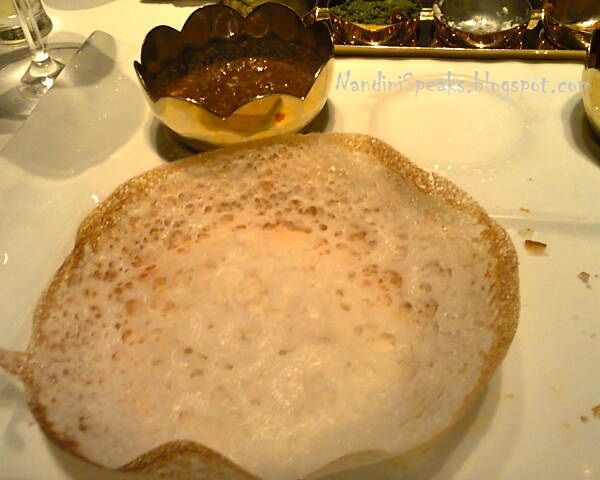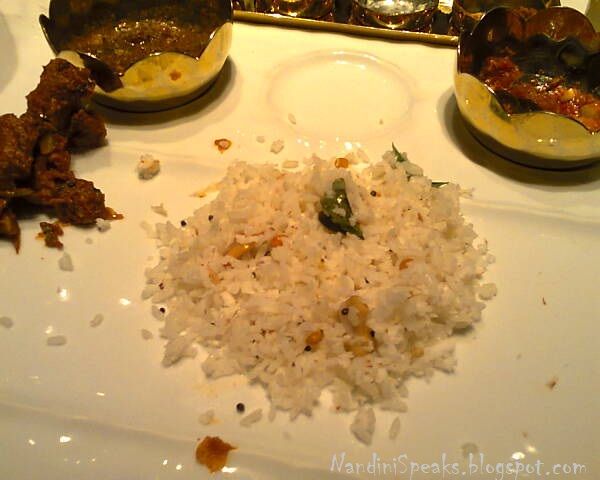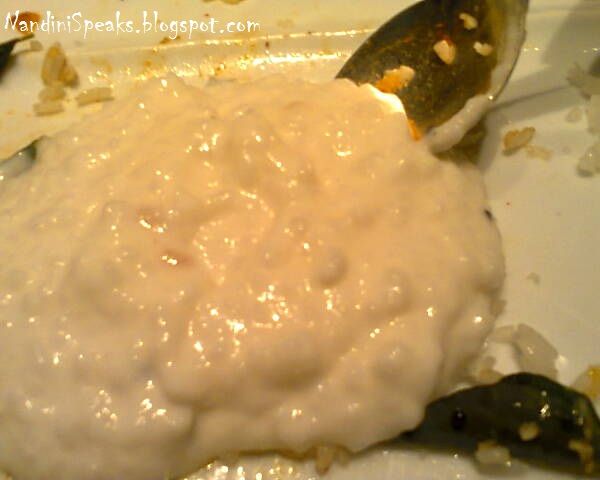 The Main Course - It was a heavy one with mutton gravy, paneer, parathas, appams, dry-coconuty fried rice as well as yogurt rice
( as seen in pictures from top )
.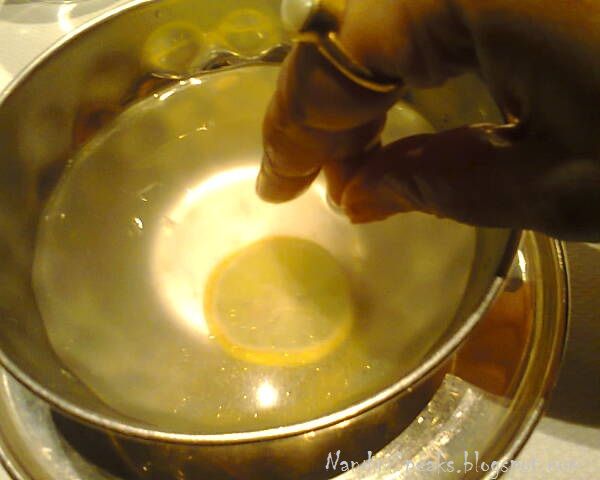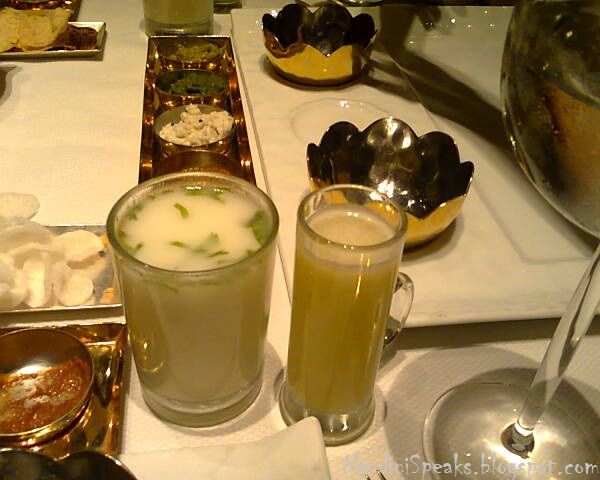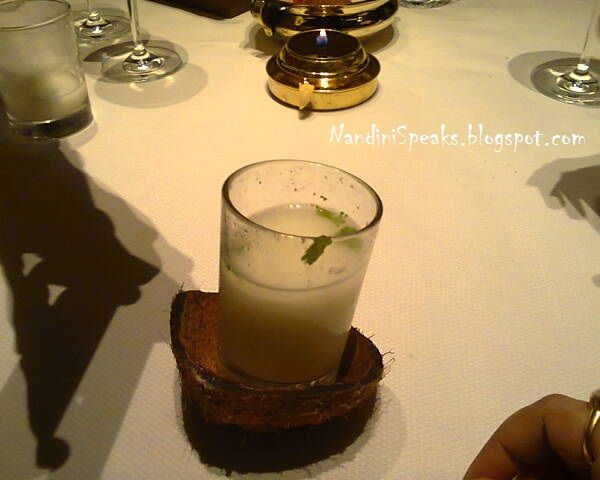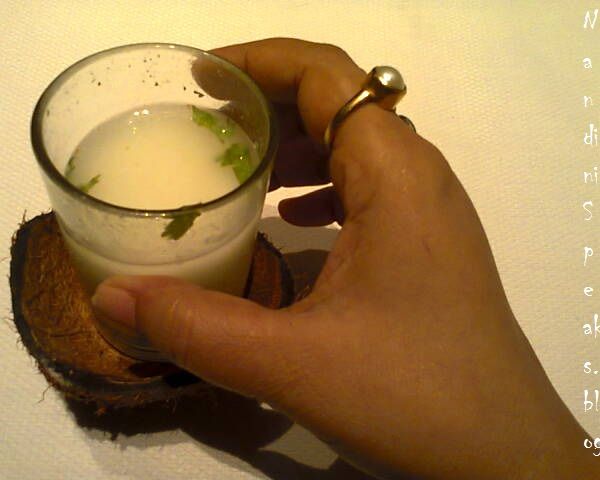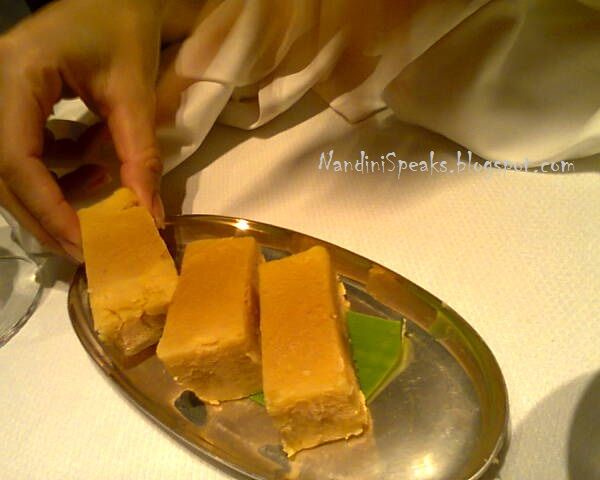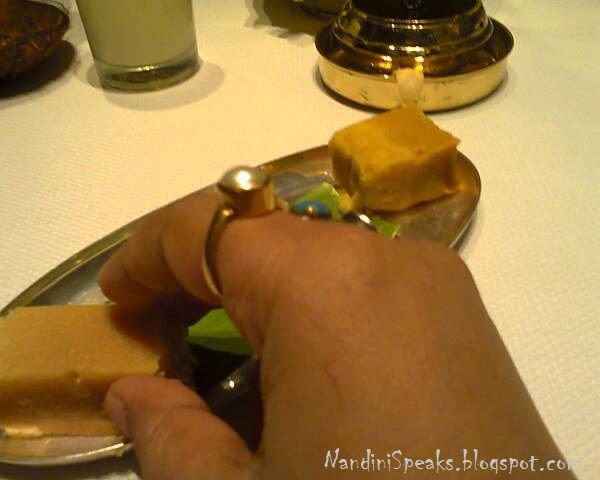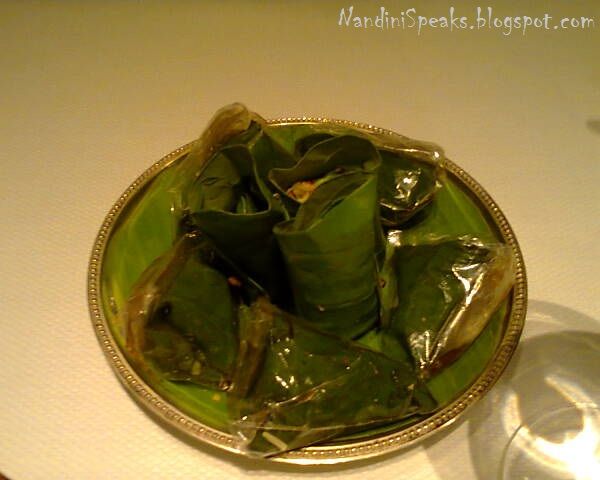 The Juices - 'Lassi in a coconut shell' was one of our tasks for #ChennaiExpressandYou. We got on to it right after the meal. Very sweetly, the staff brought some coconut shells for us from their kitchen. Both the lassi and pineapple+coconut juice was awesome so was the special paan.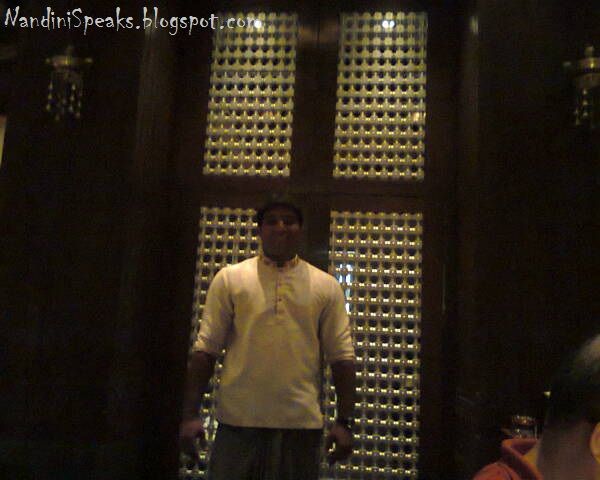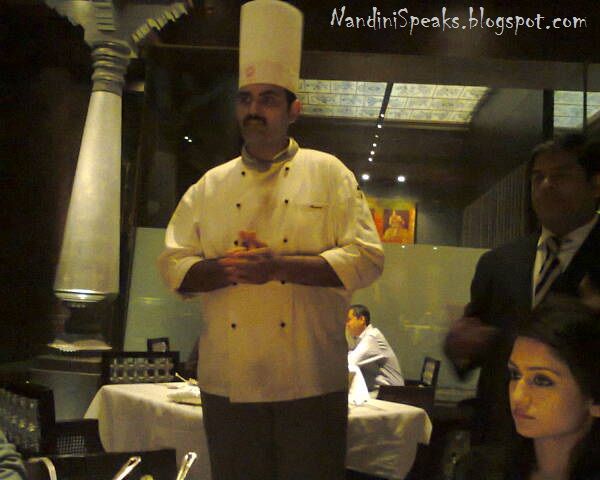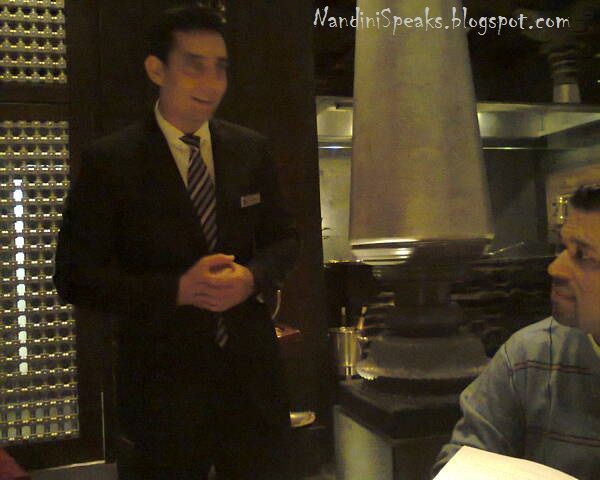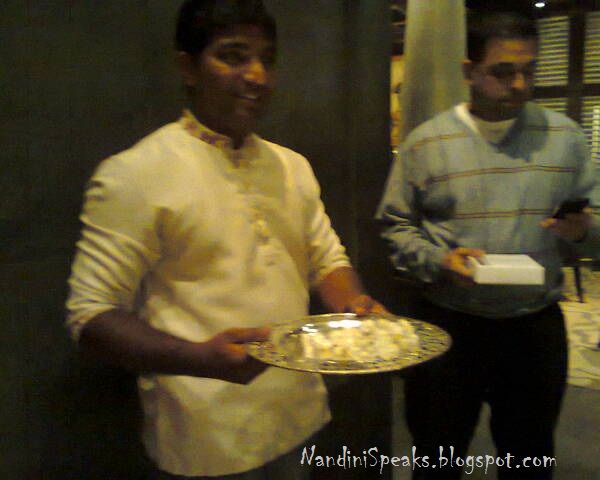 The Southern Spice staff - They were all very eager to mingle and give information on their cooking/recipes. From the butler, chef, to the manager himself - they all came out to greet us and click pictures :-) They even packed some of the sweets
( and gave a gajra too to the ladies )
for us to take back. What an awesome end to an awesome night.
Ambience : 5 Stars
Food : 4 Stars
Staff : 5 Stars
Price : Didn't get to see.
Address : Taj Coromandal
Southern Spice, Address: 37, Mahatma Gandhi Road, Nungambakkam, Chennai, Tamil Nadu 600034
For Restaurant/Hotel/Resort reviews use 'Contact Us' page above to drop an email with details.
( Images - ©Mine. All rights reserved. )
Our Rating Scale is : 1 to 5 = ◕◕◕◕ - I really liked it!
---