Photo Travelogue :
Read first part -
Here
!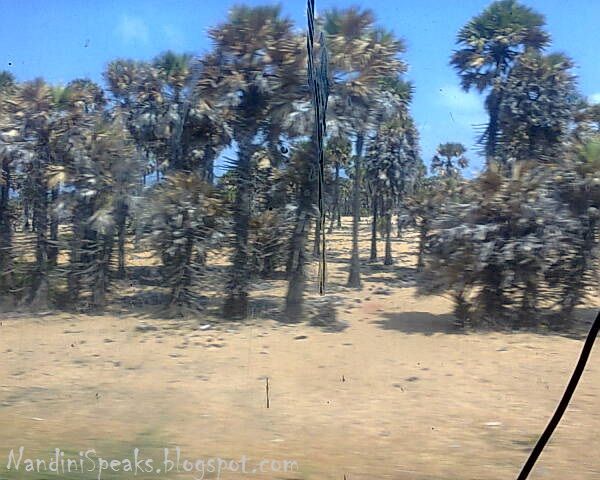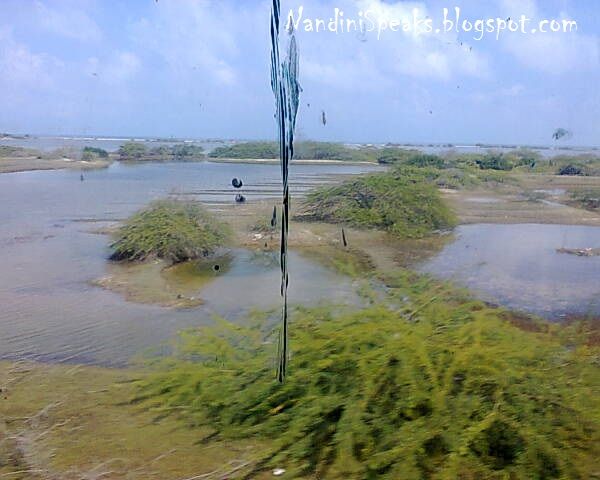 It was morning time, when our train were to reach Rameshwaram. Ah..the journey was exhilarating
no less
. The landscape changed from solid landmass
( of mainland India )
, to sandy, to marshy, to watery; and then, again the reverse as we reach the island. See the pictures for yourself. At first, I had a problem clicking pictures through my window, as there was this huge 'stain' in the window-pane disrupting the views outside. But I didn't let it deter me. I tried clicking from all angles possible, and hopefully managed some good shots for an amateur that I am :-)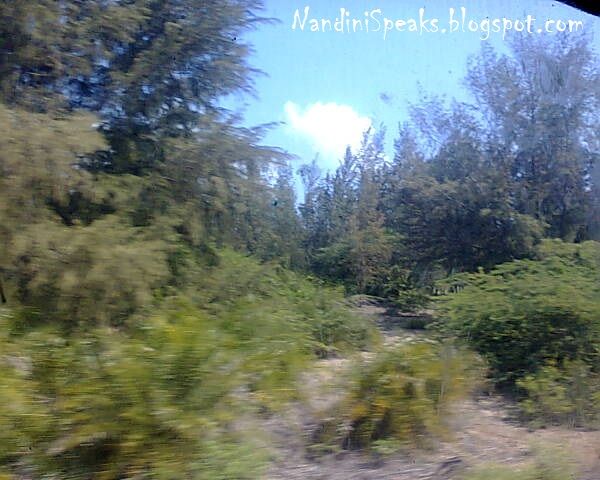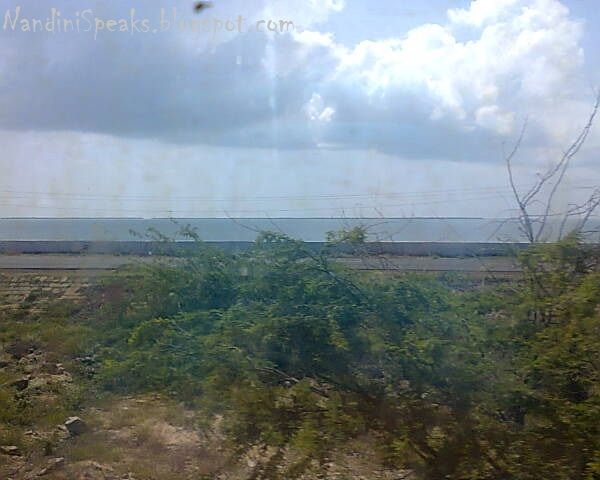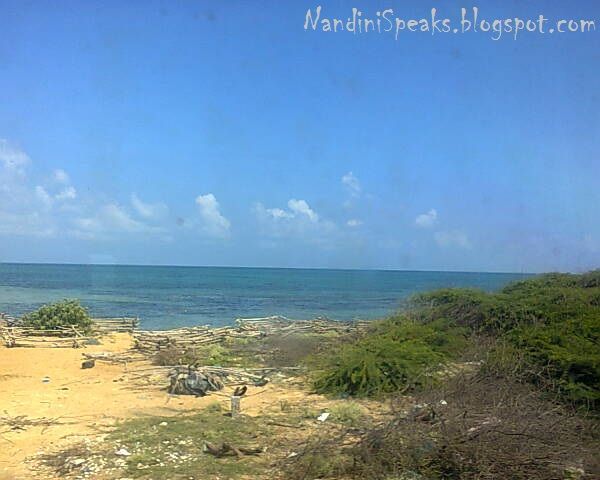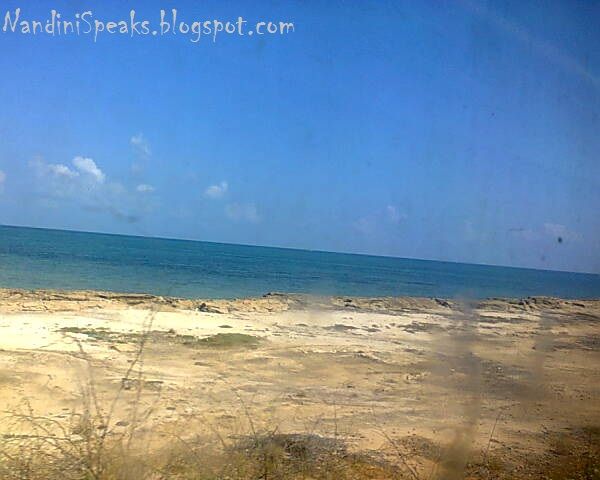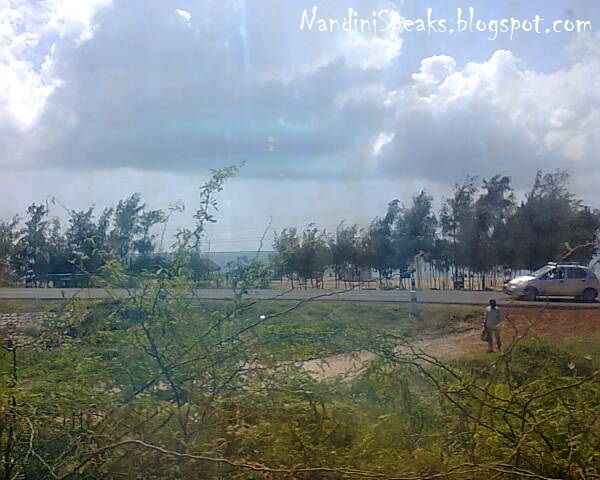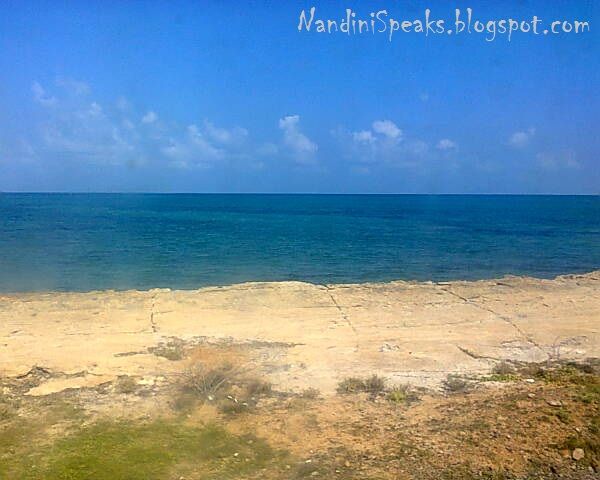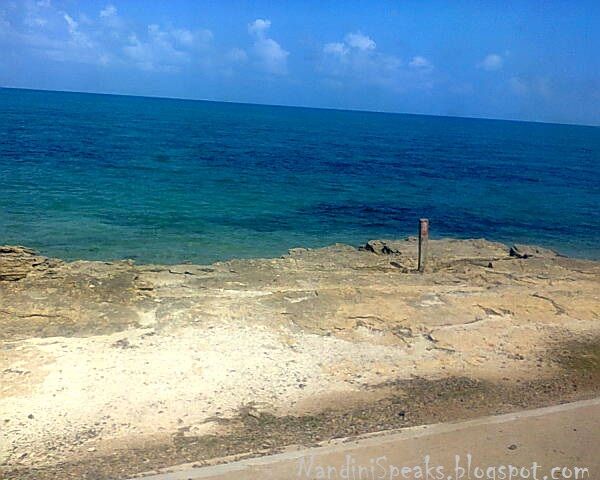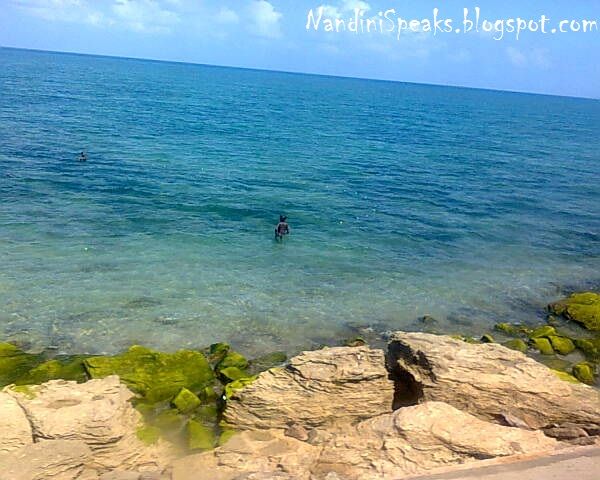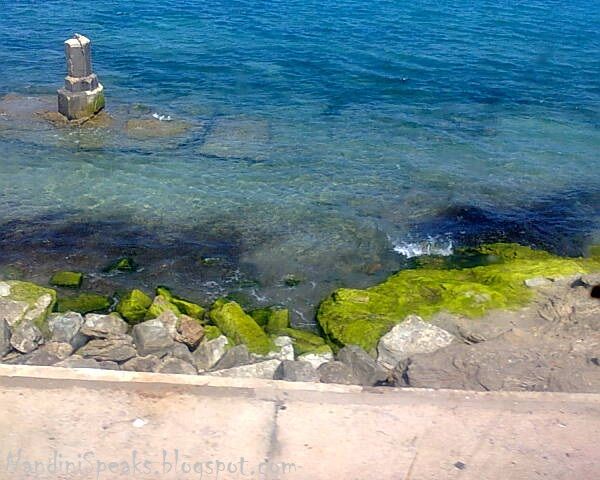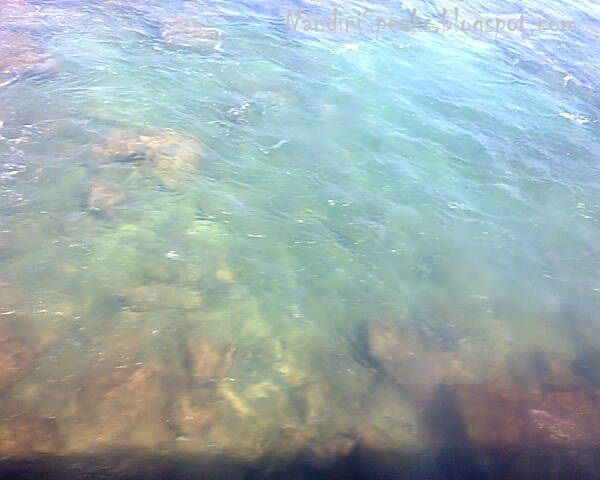 Enjoy the pictures - see how the landscape changes. All pictures are in sequence. I was simply awed. I spotted some locals bathing in the water - what fun and they waved at us too :-)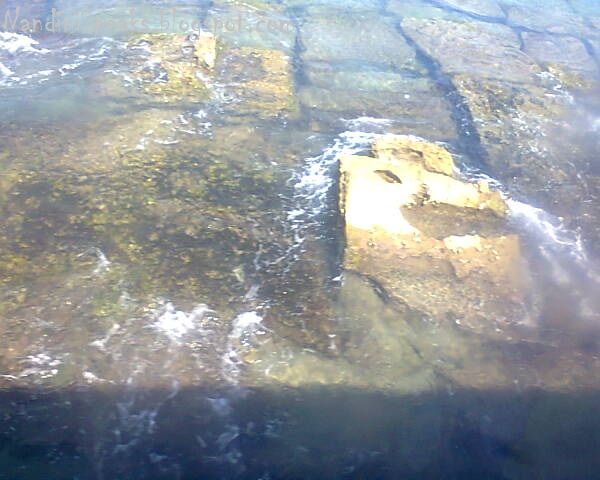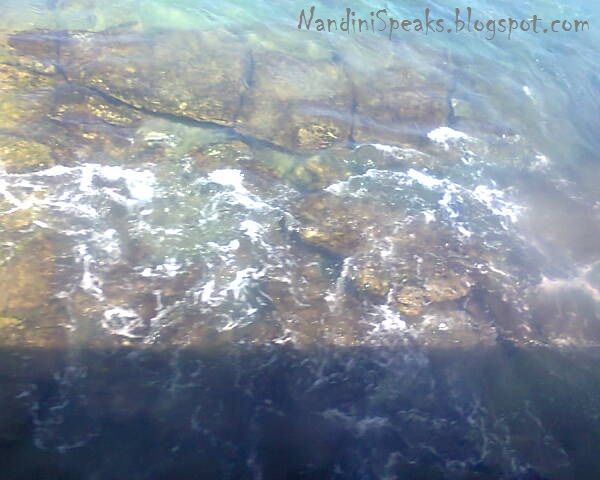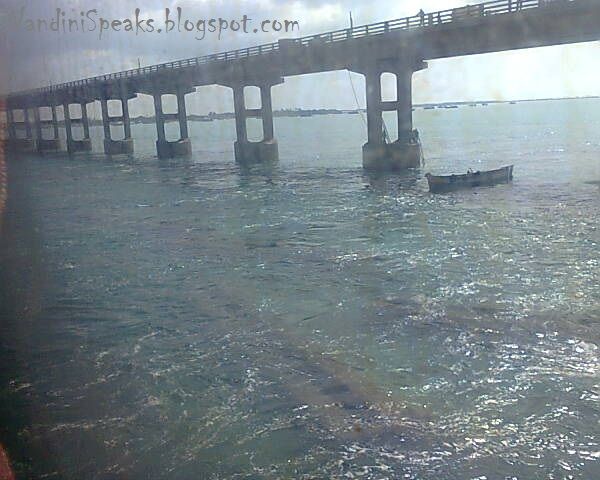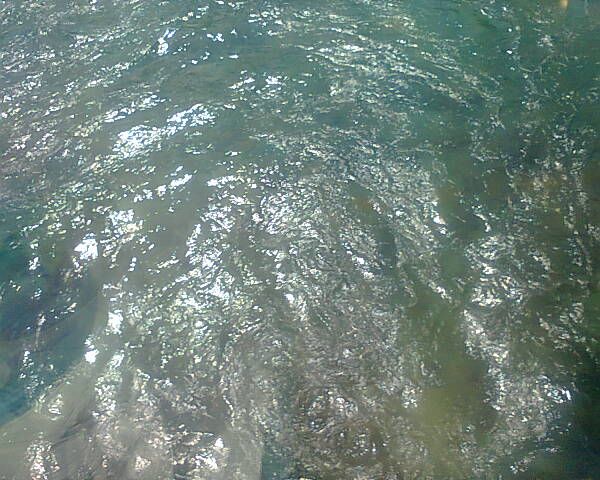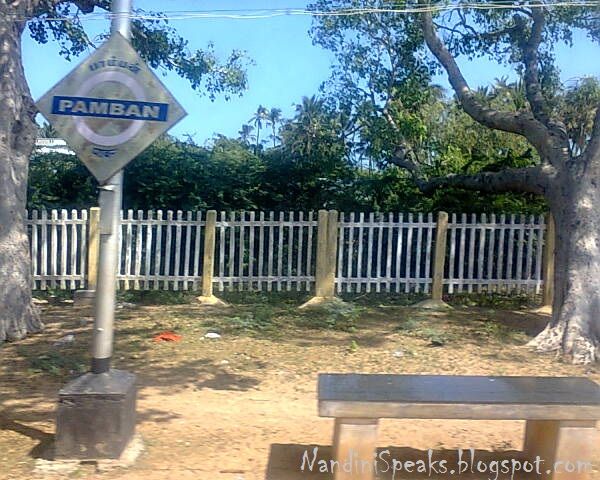 And some more pictures. The Pamban Bridge is two bridges running parallel. Road ( also known as Annai Indira Gandhi Road Bridge ) & Rail and both are quite old.
It is a cantilever bridge on the Palk Strait which connects the town of Rameswaram on Pamban Island to mainland India. The bridge refers to both the road bridge and the cantilever railway bridge, though primarily it means the latter. ( wiki )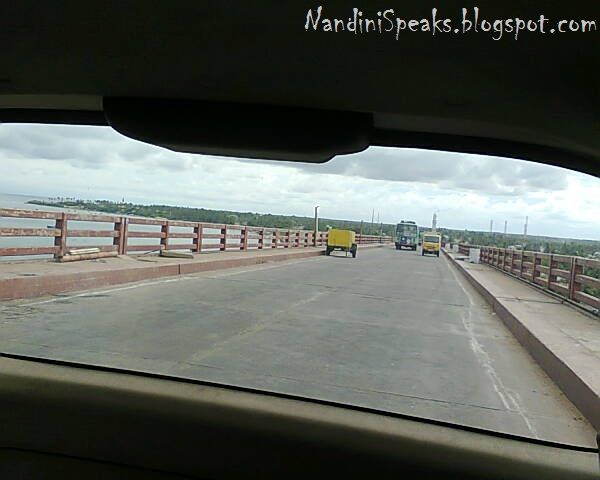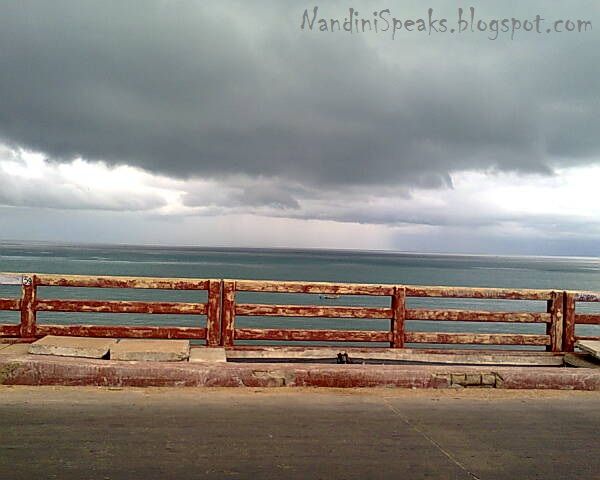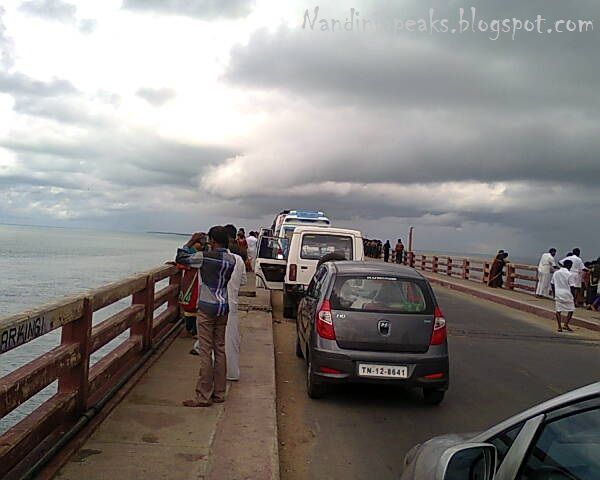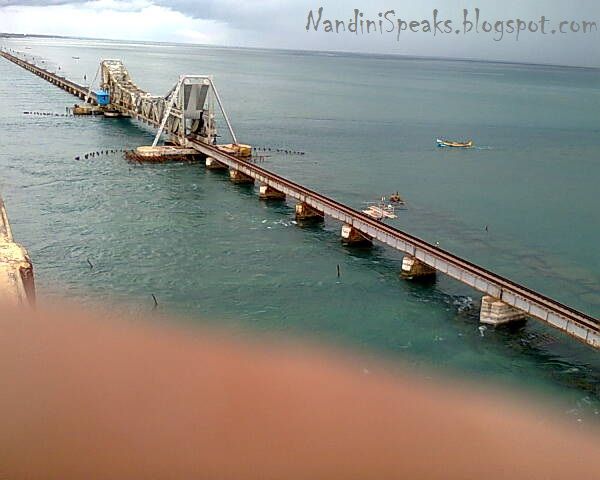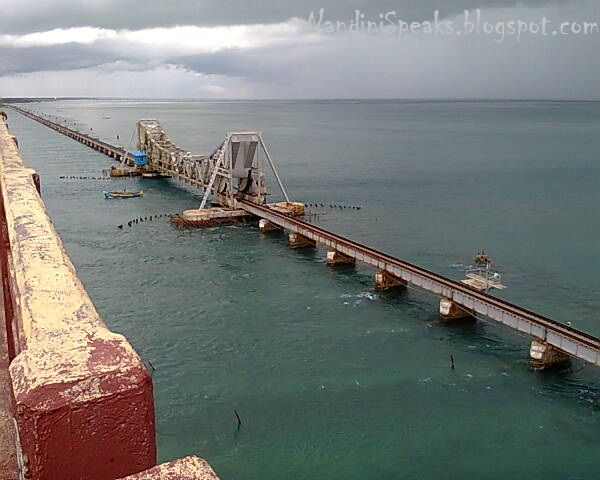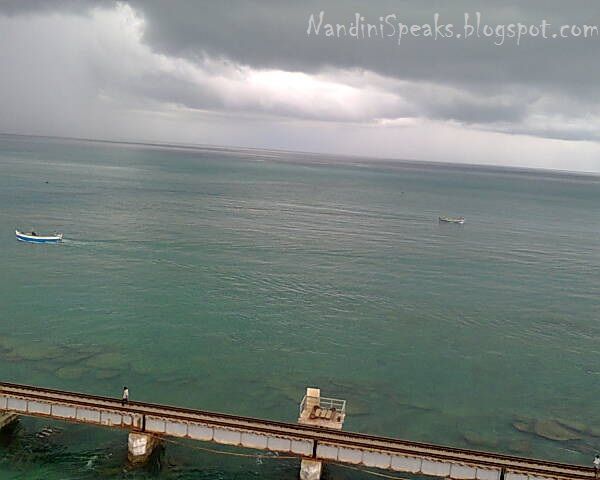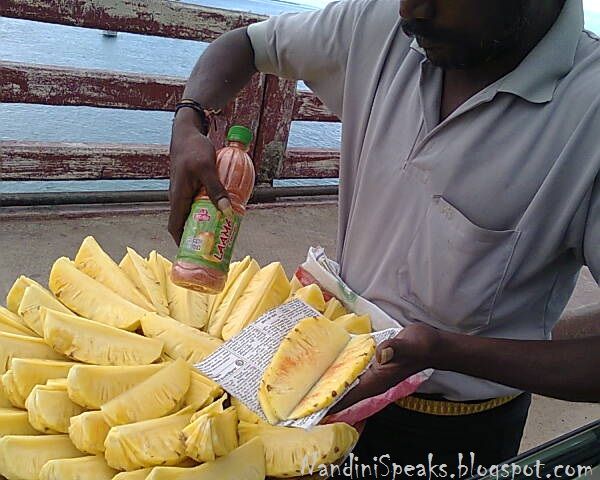 Returning time, we took the road-bridge and the view was simply majestic. Everyone had got down from their cars and with cloudy skies, the view looked ethereal. We saw the rail-bridge below, that we had travelled earlier. And with the pineapple vendors serving fresh slices to all visitors, it really set the mood! With mouthfuls of the sweet-tangy fruit, we left Rameshwaram.
( more on return trip later in the series )
Pamban Bridge
Read next part - Here! Stay tuned for all my road, rail, flight, cruise & walk trips.
( Images - ©Mine. All rights reserved. )
Our Rating Scale is : 1 to 5 = ◕◕◕◕◕ - It was Awesome!
---