Photo Travelogue :
Read first part -
Here
!
Since I didn't book a hotel in advance, I was bit wary about where to go for the night. I had searched online
prior
and talked with the owner of one Hotel Haridwar Residency, but as it was already dark and confusing, I couldn't find it. I found this hotel instead and it was bang opposite to the Railway Station. So, as I was hunting the other hotel, I decided to go up here and ask the tariff. They had a few rooms empty and offered an off-season discount ( 30% ) on a standard room at Rs.600/- per night. I found the people quite decent while talking to them, so booked.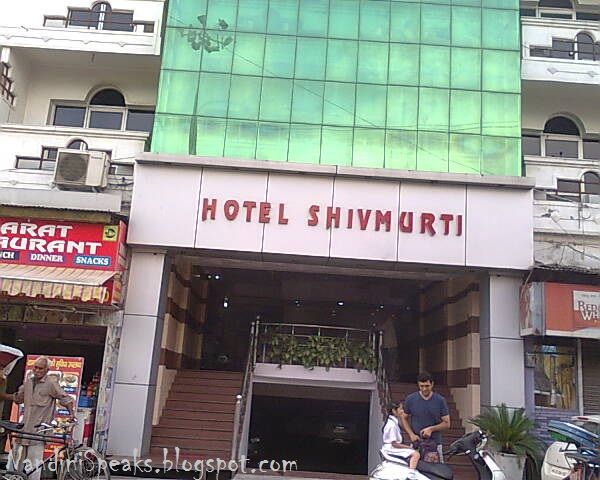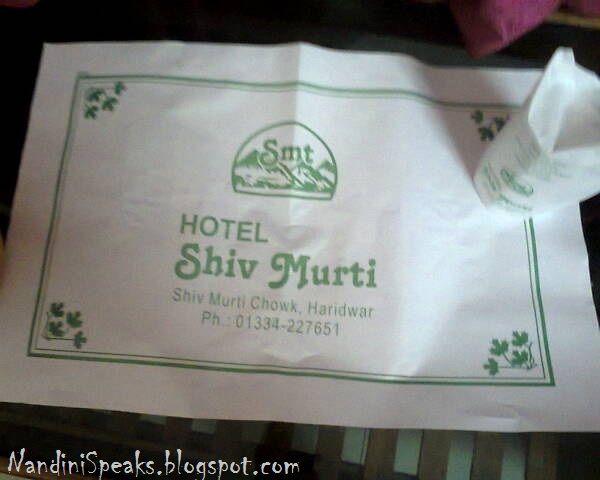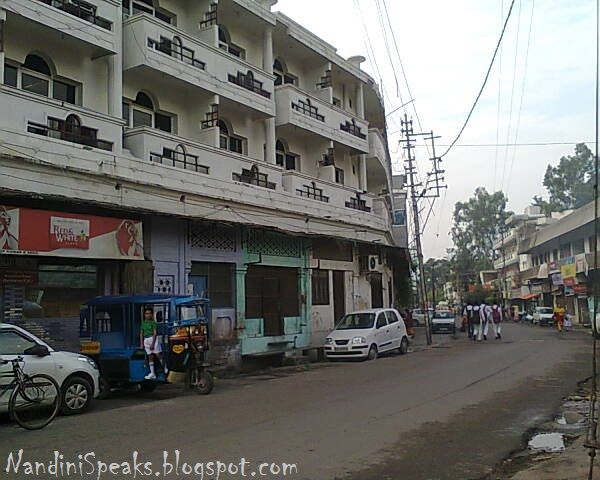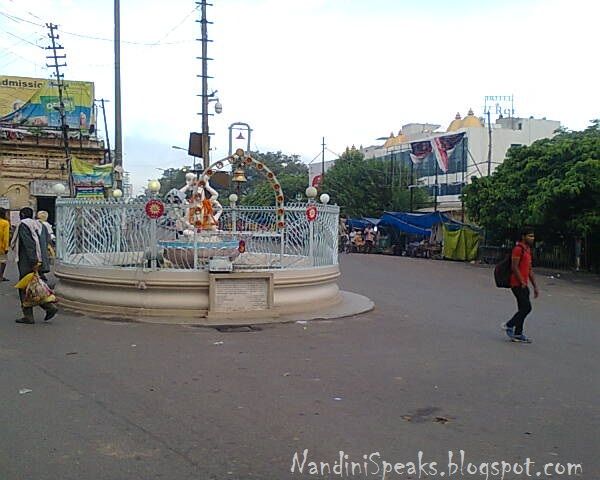 First I was given a room that had a gaping hole in the wall, where perhaps the AC was fixed/
removed, so I asked for another. The hotel itself is quite big and could've been a lot better - as in the maintenance, cos' the 2nd room I was given, freaked me out a bit. Well...see below, why :|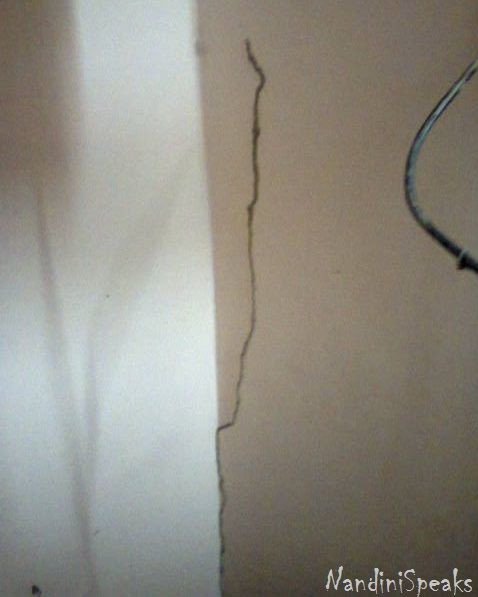 Termite-trail on the wall...Yikees!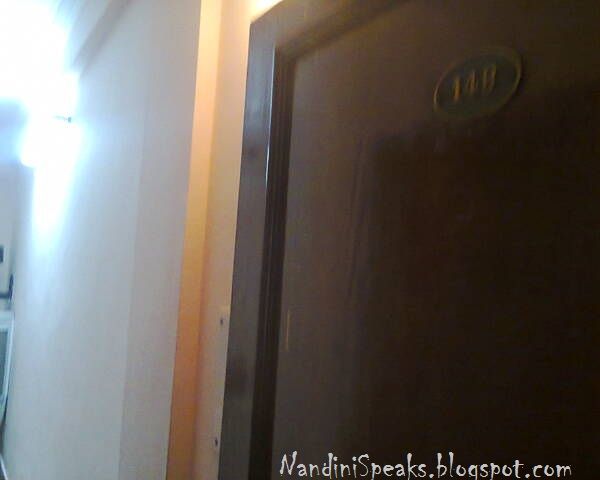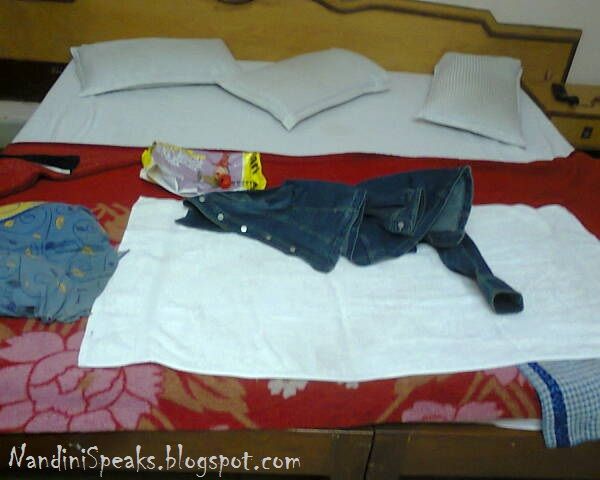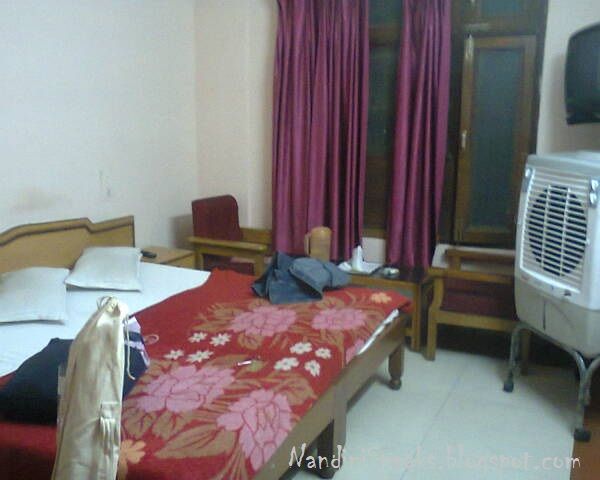 I wished they had cleaner linen too. Phew...I guess, that termite thingy was enuff to put me on high alert and I used the towel as my bed-sheet instead :o The hotel's pillows/blankets remained unused too ( both the nights ), as I used my travel pillow & jacket instead. Other facilities in the hotels are quite okay. As in, there was both hot/cold running water, although, the toilet was a little...err. There was power-cut throughout the two nights that I stayed there, but their back-up was good, so no complaints there. They had also given a small toiletries pack that contained a branded shampoo, moisturizer and toothpaste. The staff was okay. I can't say about the food, as I didn't have any in that hotel. I skip having meals in the places I stay, and prefer to have it somewhere nearby instead.
My logic
- When alone, its safer that way, as in no one can poison your food or anything like that. I know, it may sound weird and I don't do the same in reputed ones, only in places I'm unsure of :| The check-out is at 12noon, though, I had checked out in the morning itself
( of 2nd day )
, as I had to go to Rishikesh
( more on that in my later post )
.
By the way, the next day I did manage to find the Hotel Haridwar Residency. Had a chat with the owner and looked at the rooms too. They are cheaper starting from Rs.300/- but quite clean I must say, compared to Shivmurti's. It is just couple of steps away from Hotel Shivmurti ( behind the shivmurti statue in same lane - see 4th pic from top ). The owner also gave me some good insights on how to travel the Garhwal region by always opting for
GMVN
( Garhwal Mandal Vikas Nigam ) run transport and hospitality services - for a decent stay & safety; a useful fact!
Address : Hotel Shivmurti [ www.hotelshivmurti.com ], Shivmurti Ckowk, Haridwar, Uttarakhand 249401
Read next part - Here! Stay tuned for all my road, rail, flight, cruise & walk trips.
For Restaurant/Hotel/Resort reviews use 'Contact Us' page above to drop an email with details.
( Images - ©Mine. All rights reserved. )
Our Rating Scale is : 1 to 5 = ◕◕◕◕◕ - It was Awesome!
---