Photo Travelogue :
Read first part -
Here
!
Rishikesh is famous for the river Ganges that flows through it. FYI...I'm not really a person who like other hindus, consider a river to be holy
( my logic : there are so many rivers flowing through out the world, so, its nature and nothing religious ),
but, there's admittedly a feeling of awe when one is in front of the Ganga. Words are really not enough to describe the feeling one gets here. So, let the pictures do the talking :-)
( tried clicking every angle possible )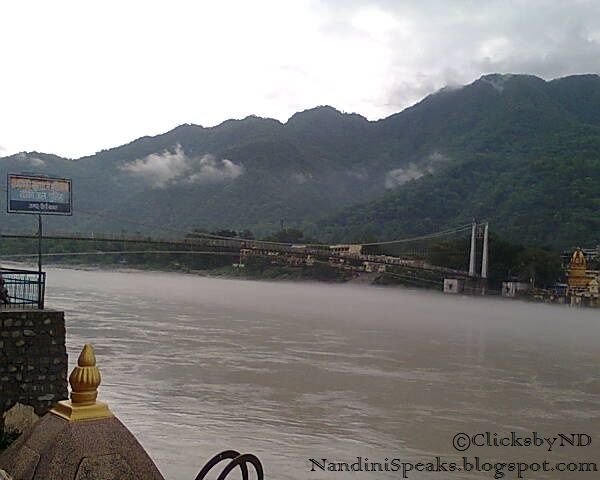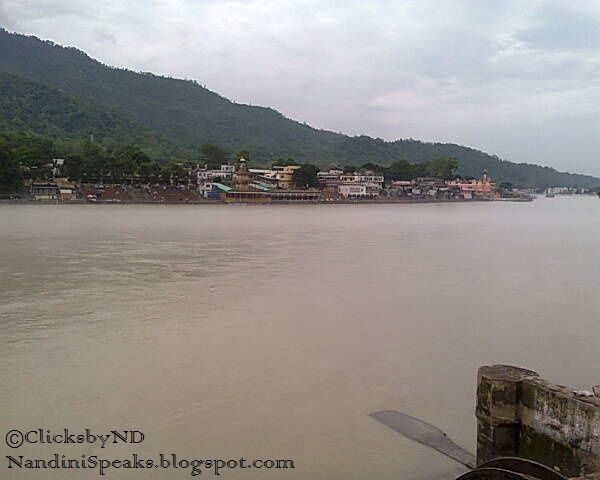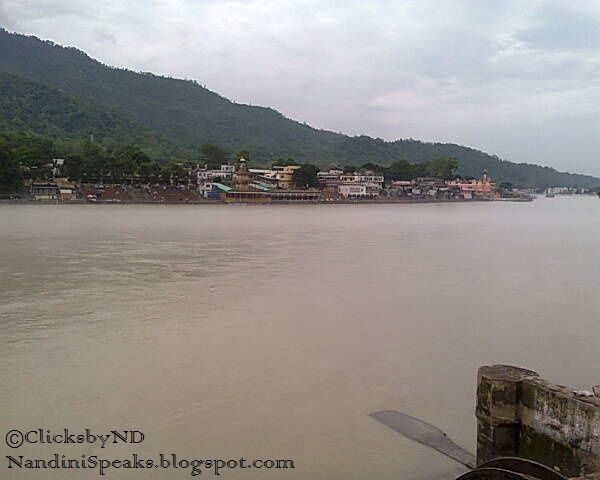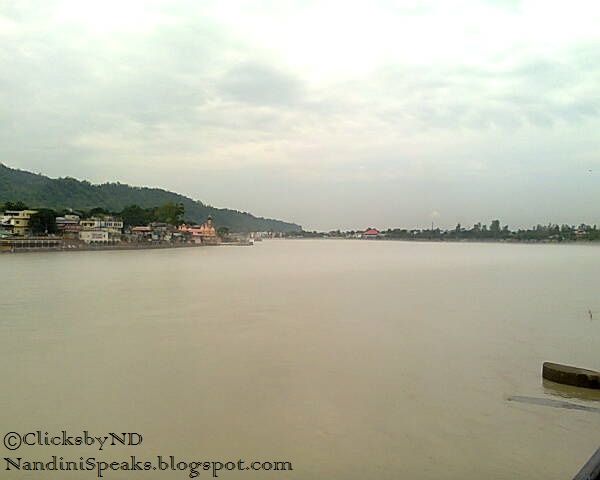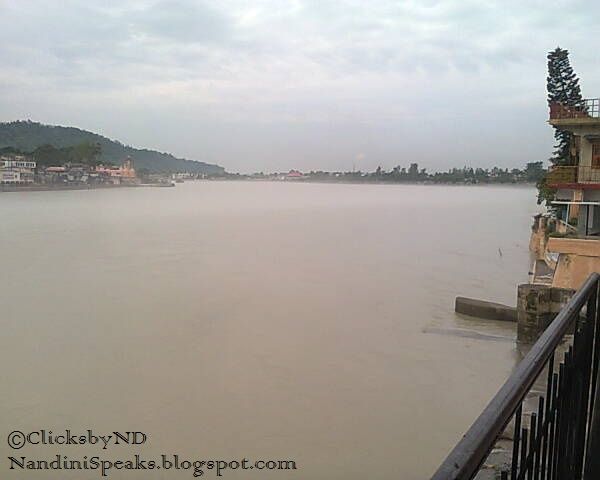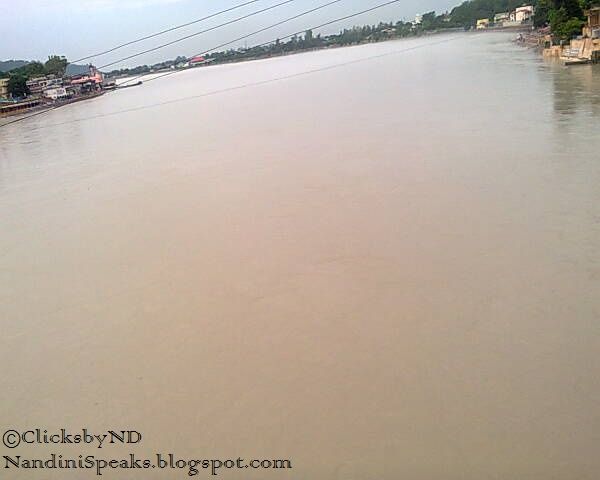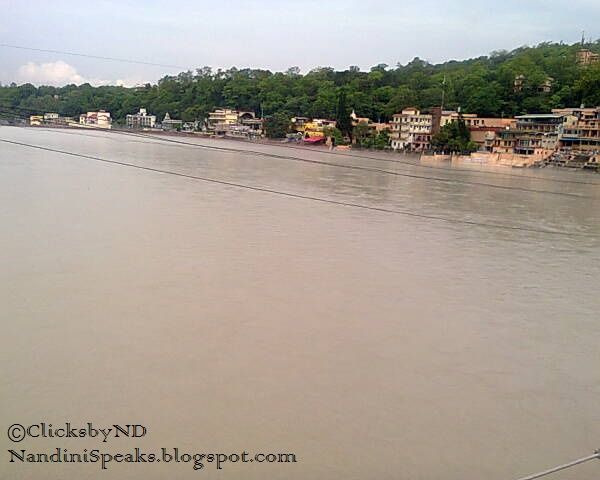 The Shivalik range of the Himalyas looms in the background.
#Bhutta by the #Ganges anyone? #Rishikesh #Ghats #traveldelights #travelblogger #roadtrip #ttot #lp #travel #nomad pic.twitter.com/hE4rRC2Kwo

— ☆ ♪ NandiniDéka ♫ ♡ (@NandiniDeka) November 17, 2015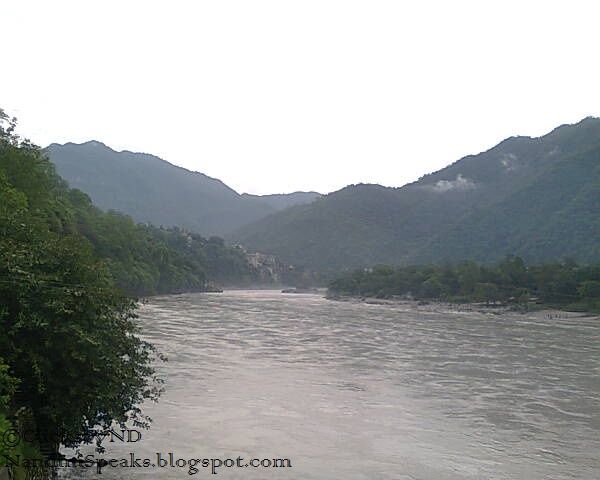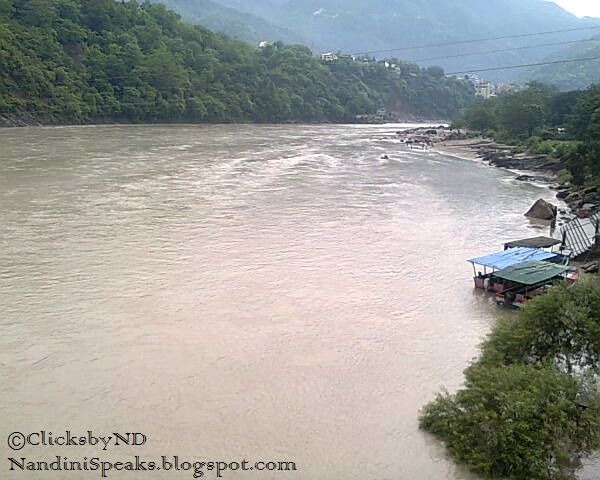 Stunning view #Ganges #Rishikesh #RamJhula #ShivalikHills #Himalayas #travelblogger #ttot #lp #roadtrip #mountains pic.twitter.com/UCGCfbwkWl

— ☆ ♪ NandiniDéka ♫ ♡ (@NandiniDeka) November 28, 2015
Ain't it simply awesome?
Address : River Ganges, Rishikesh, Near Ram-Jhula.
Read next part - Here! Stay tuned for all my road, rail, flight, cruise & walk trips.
( Images - ©Mine. All rights reserved. )
Our Rating Scale is : 1 to 5 = ◕◕◕◕◕ - It was Awesome!
---