Photo Travelogue :
Read first part -
Here
!
After visiting the Ramanathaswamy temple, we drove towards Kothandaramar temple. We wanted to see the floating stones
( made of corals, which are actually in Shri.Ramachandra temple )
, but anyway, this became our next stop. The road leading to it is simple awesome
( see below pics ).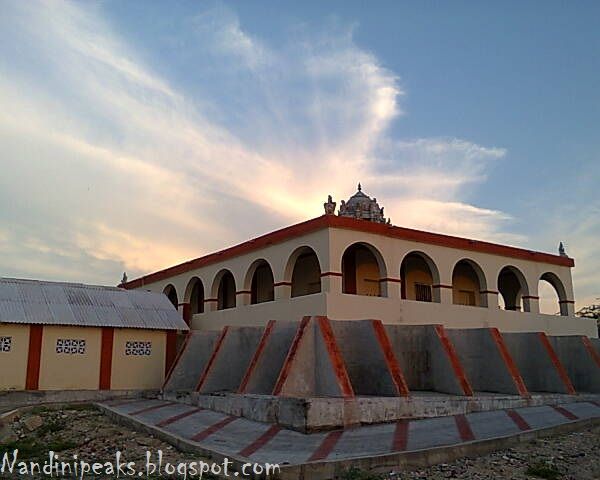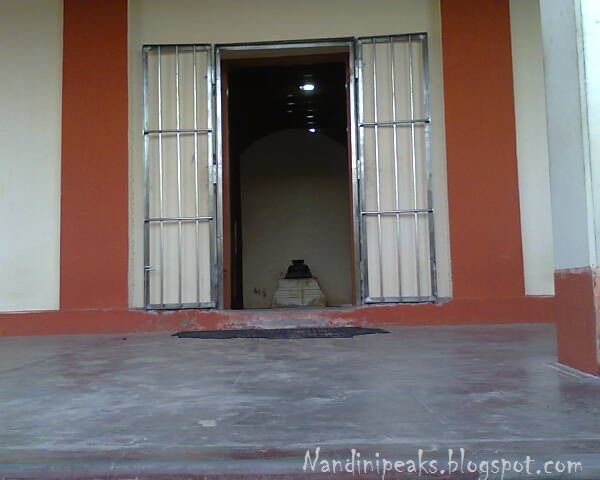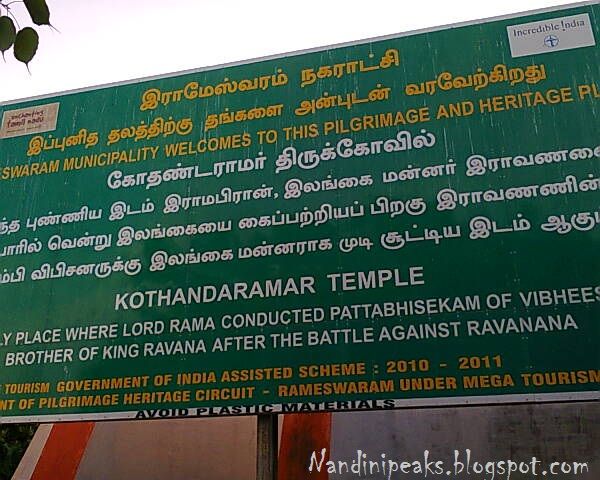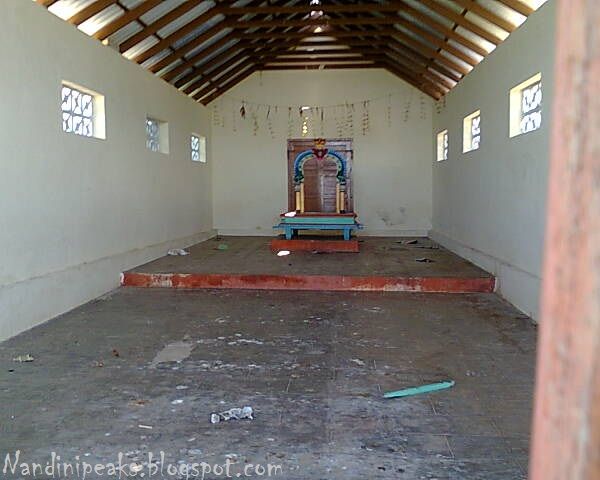 Kothandaramar Temple is located between Dhanushkodi and Rameshwaram, holding both historical as well as religious significance. The temple is under the care of the Sri Ramanathaswamy Temple and is one among the 31 such sub- temples in Rameshwaram. It is believed that Vibhishana, the noble brother of the wicked Ravana sought refugee at this place with Lord Rama. It is also in this place where after the war, Rama performed the coronation of Vibhishana - there are murals depicting the entire scene of Vibhishana coming to meet Lord Rama, surrendering and offering his services, on the walls of the temple as a proof of the coronation. It is a very simple temple and does not have any elaborate carvings. The main deity is Lord Rama, and alongside him are the idols of Sita, Lakshmana, Hanuman and Vibhishana. Rama is wielding his Bow also called as Kothanda and hence the name KothandaRamar temple. Surrounded by sand on all sides, there are steep steps leading up to the main hall. The existence of the temple came under threat when the Sethusamudram Ship Canal project was laid out. However, better sense prevailed, and a heritage temple was saved from destruction.
About 3 kms from the Ramaswamy Temple also is the Gandhamandana Parvatham, the highest point in the island. Climb up to the terrace and a wonderful sight awaits you as the entire island is visible from this vantage point. You can watch the greenery and in the distance, the mighty ocean. Lord Rama's feet are supposed to be imprinted on a charka there.
( wiki )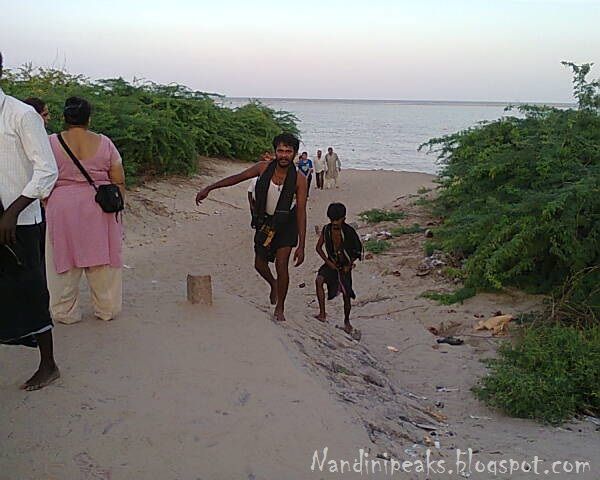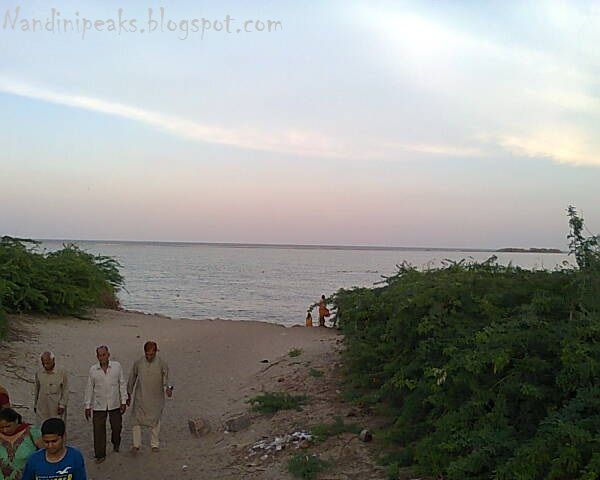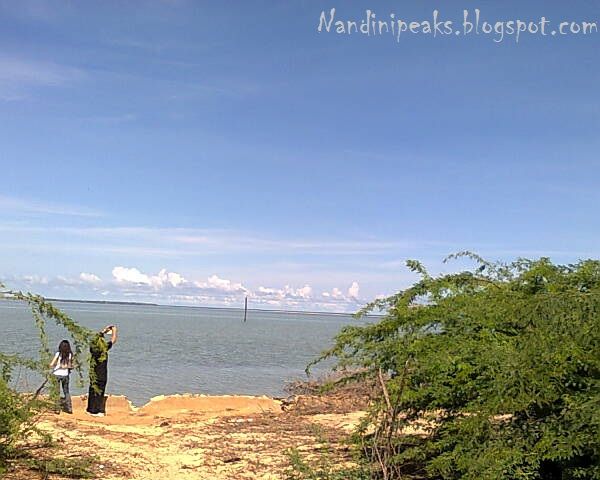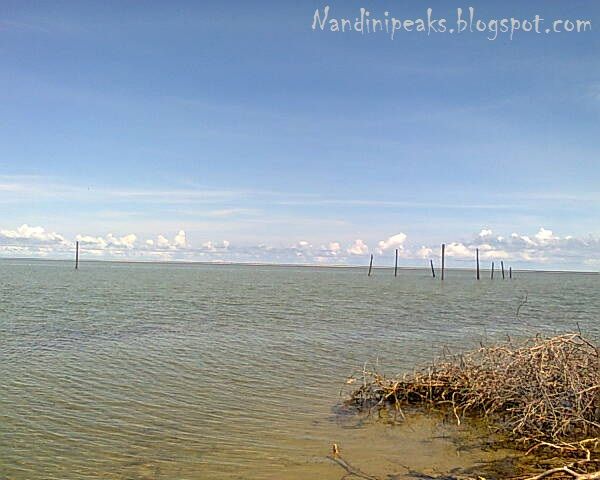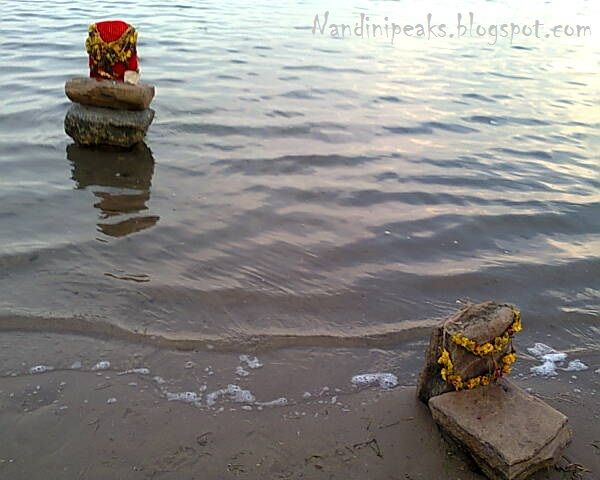 Walking the sandy edges near the temple is a must, to see the mesmerizing view of pristine blue calm seas all around; and one can even spot some odd religious relics of importance, right in the middle of the sea itself, and people making a bee-line and thronging to pay their tributes.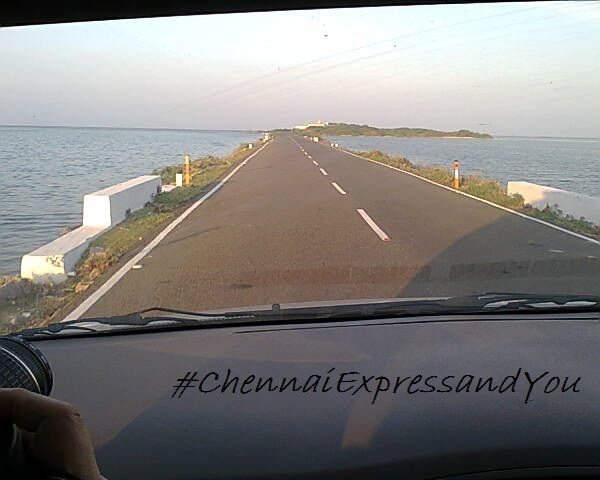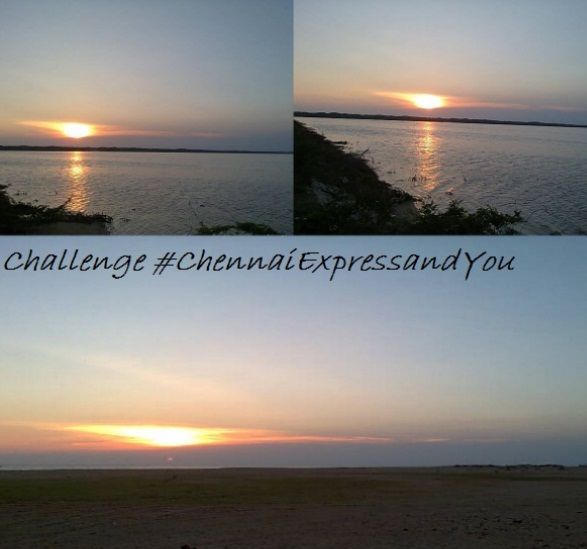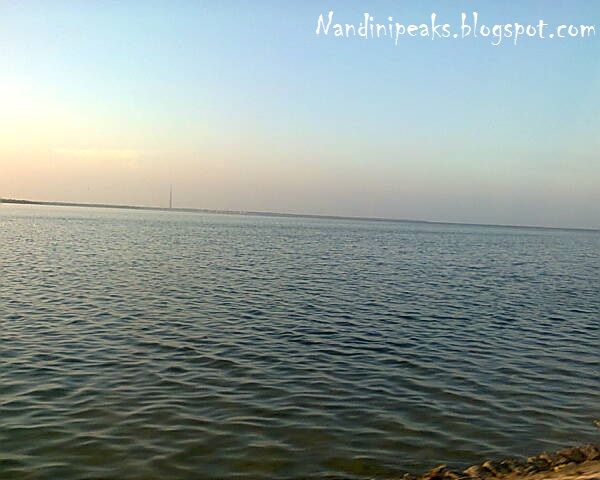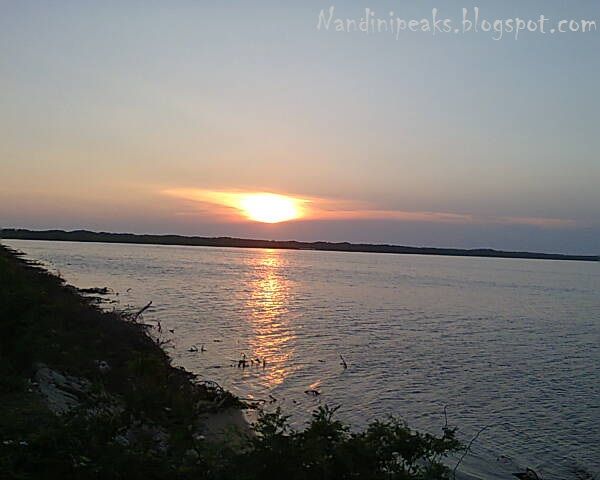 The sea is most calmest here and it is wonderful to see the setting sun in the horizon.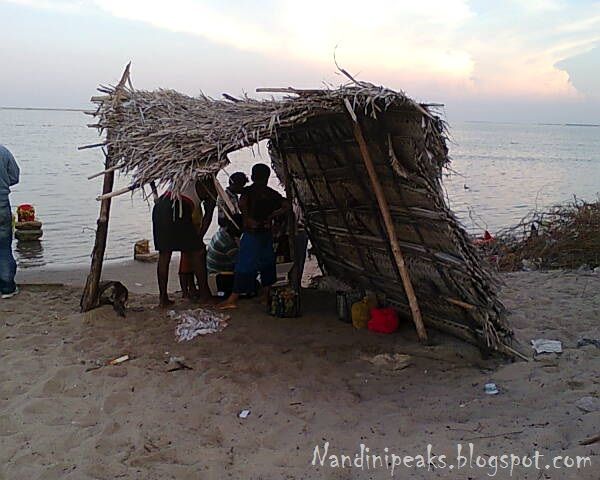 This temple being their main source of livelihood, the small shop-keepers/traders wait for tourists to show up and buy some of their humble offerings. Local people and fishermen are totally dependent on tourists here. There are many autos and tempo/jeeps here too, and one can book one to go to Dhanuskodi.
Read next part - Here! Stay tuned for all my road, rail, flight, cruise & walk trips.
( Images - ©Mine. All rights reserved. )
Our Rating Scale is : 1 to 5 = ◕◕◕◕◕ - It was Awesome!
---