Photo Travelogue :
Read first part -
Here
!
Very frankly I dunno name of this beach. It lies between Rameshwaram and Dhanushkodi, and we headed straight here after our earlier
Ramanathaswamy
temple and
Kothandaramar
temple visits. But since there were tonnes of crabs here, crawling about, playing hide and seek with the sea-waves ~ I've called it the Crab beach. If anyone knows its real name do let me know :|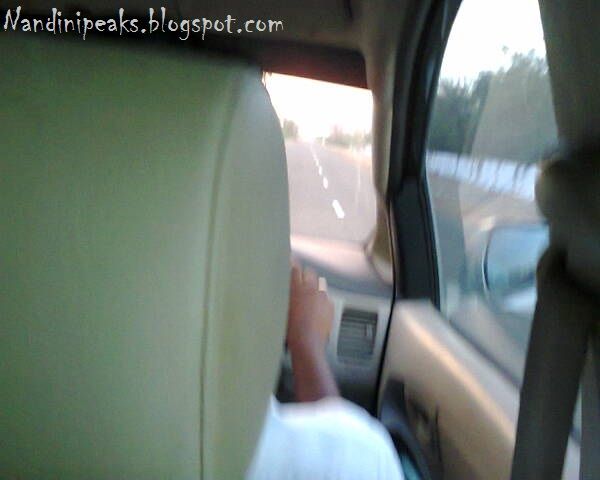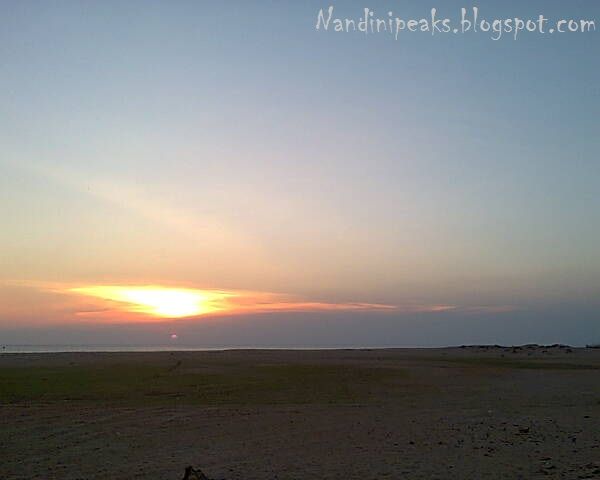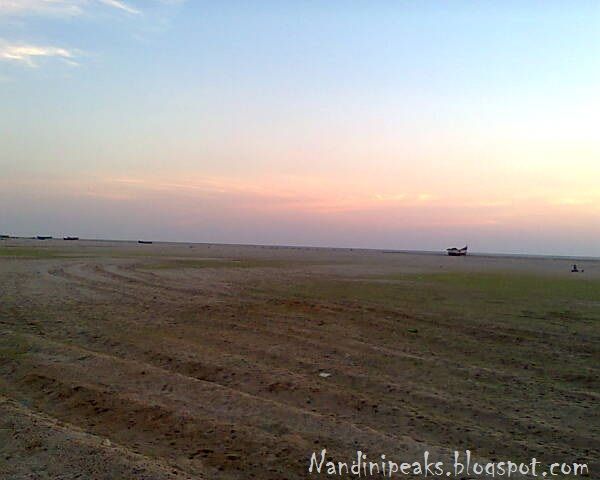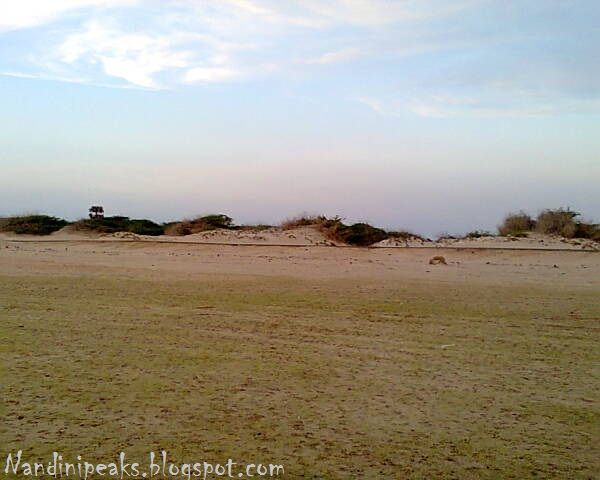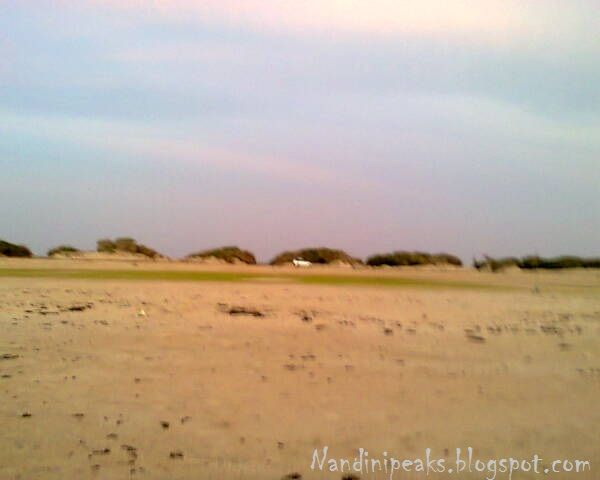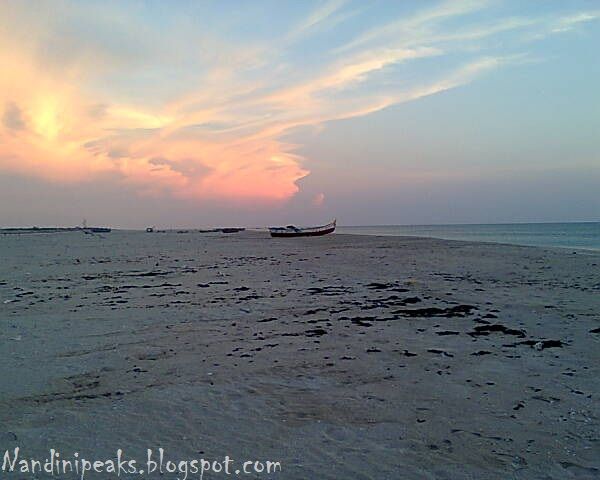 The beach is huge ( we had to walk a long way from the car; spot the white dot - our car? ); and for a long while its like normal ground, with the sand slowly appearing and then its sandy all over.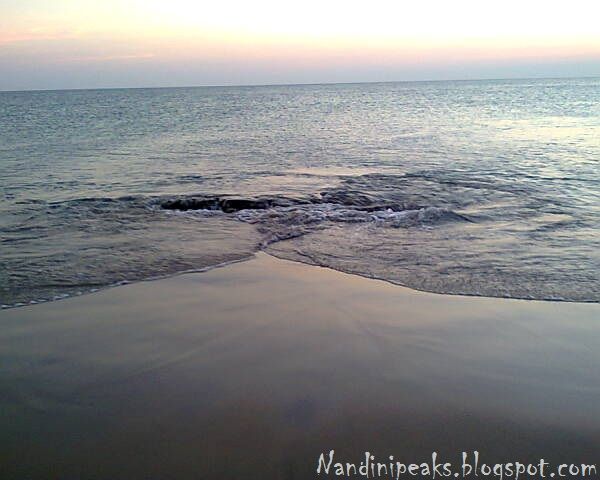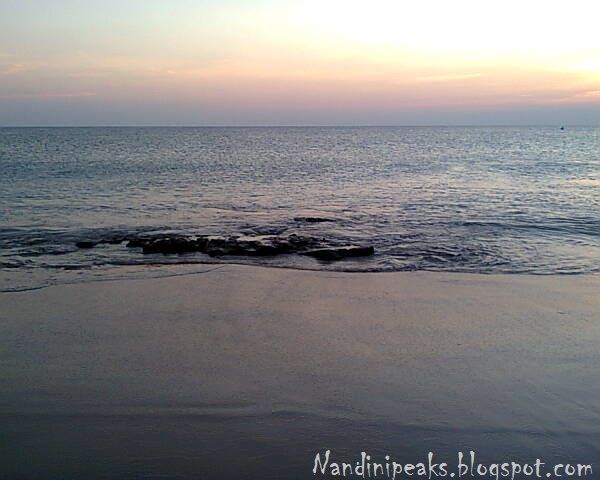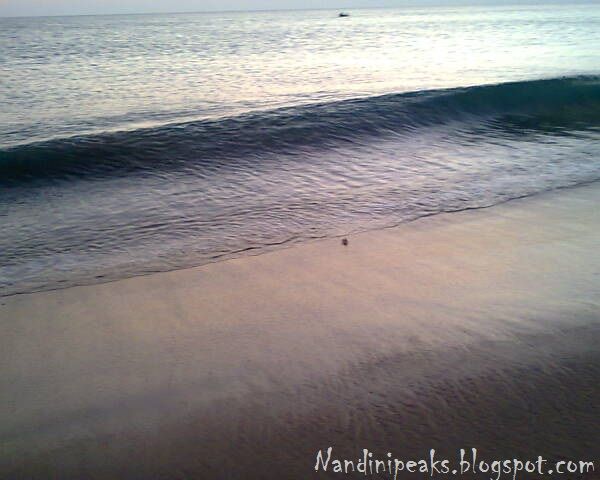 It is always amazing to watch the sea-waves splashing against the sand. The waters weren't that fierce though, like we had seen in
Marina Beach
,
Chennai
earlier.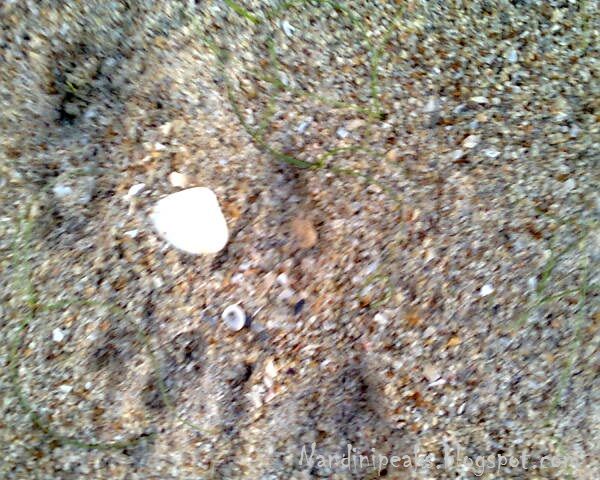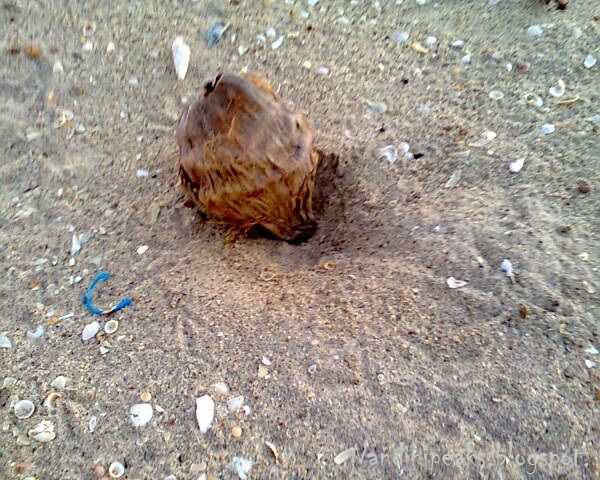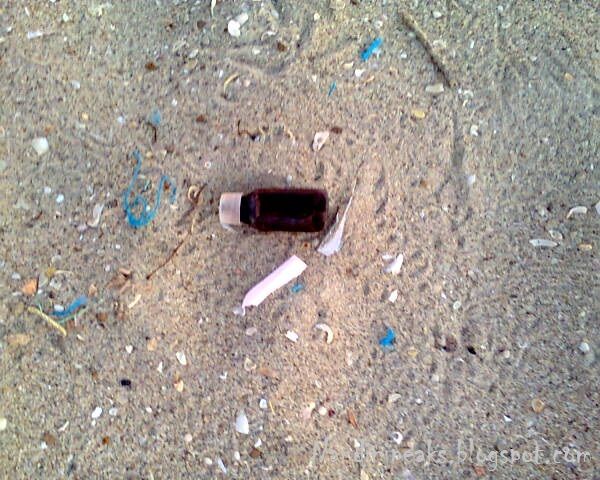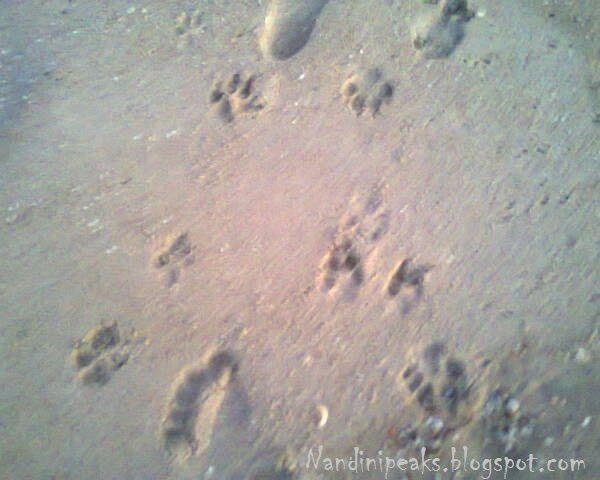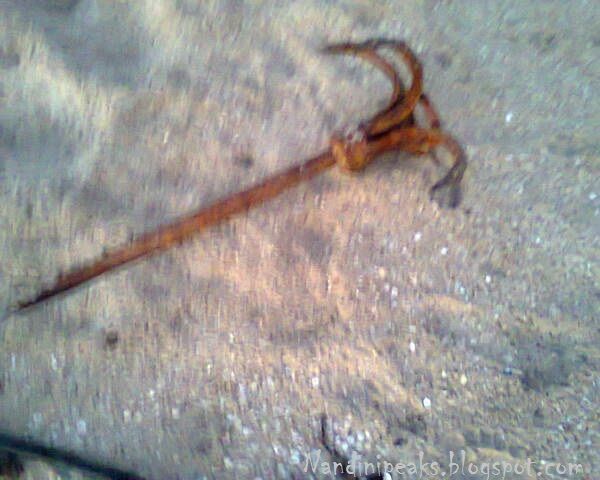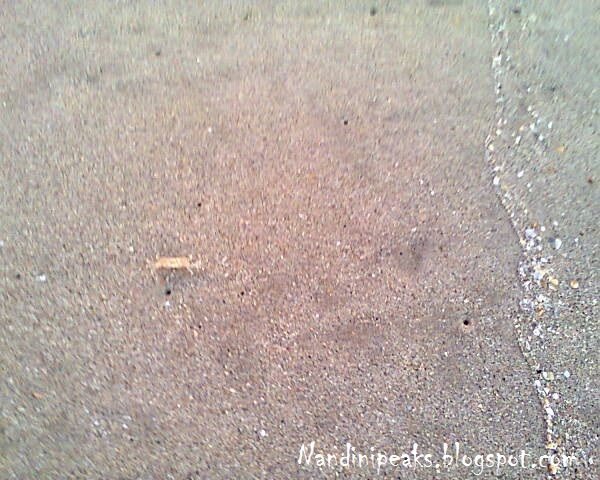 Look the things I spotted on the beach! Sea-shells, coconut-shells, bottles, footprints
( of animal as well as human )
, a ship-anchor, and crabs. Oh, crabs were just too many in the beach and we spent a lot time just watching them run along the sides of the water, playing about. We were constantly on our toes though
lest
any of them chose to taste our blood for their dinner :o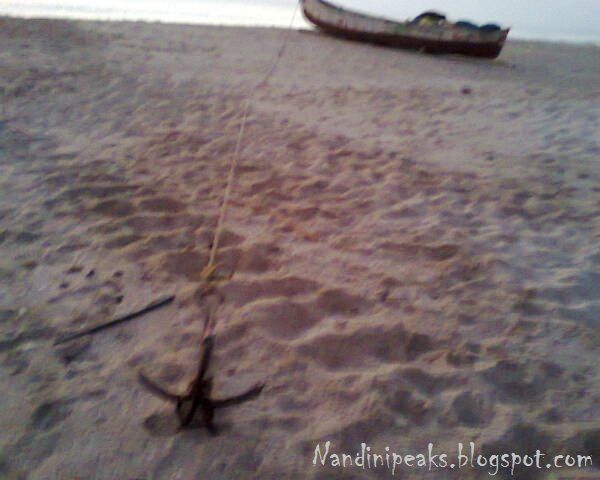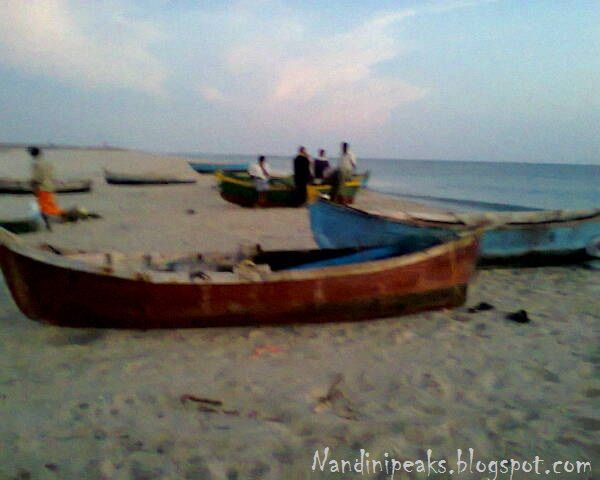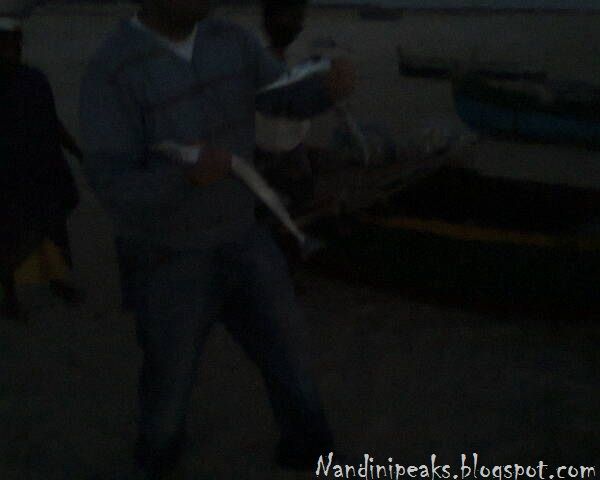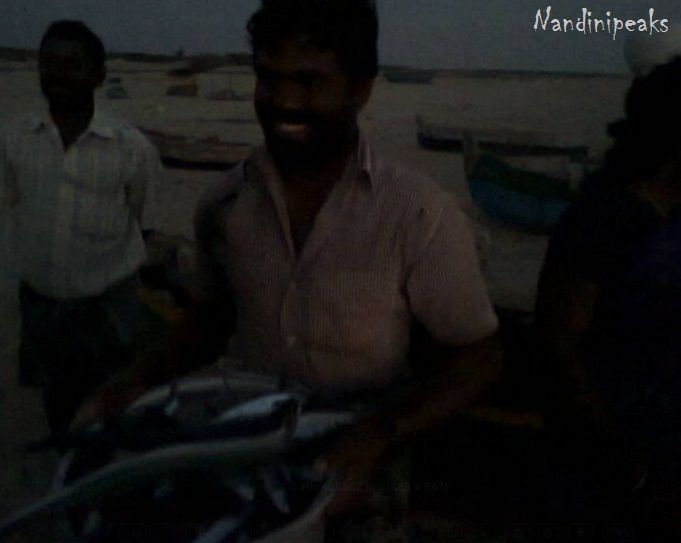 We spotted some fishing-boats from far and very soon we caught up with some fisher-folks too, who had just sailed in and who were only too happy to show off their catch. Seeing so many fishes, we decided to have fish for dinner that night. And as night soon approached, we had to leave this scenic place. We hunted for authentic fish-curry shop around the little town and changed 1-2 dhabas, to finally find one. But alas, those dinner pics are lost :-( It was in a small hotel, and I had clicked pics of their kitchen too while going to wash hands, but sigh! The food was mouth-watering. After dinner, we headed back to our hotel; had a long day ahead of us.
Read next part - Here! Stay tuned for all my road, rail, flight, cruise & walk trips.
( Images - ©Mine. All rights reserved. )
Our Rating Scale is : 1 to 5 = ◕◕◕◕◕ - It was Awesome!
---