Photo Travelogue :
Read first part -
Here
!
It was one of the biggest surprises we had, seeing peacocks in KanyaKumari. I always thought, peacocks are more Rajasthan/Gujarat thingy. Anyways, these beauties caught our eyes, as soon as we reached
TTDC
hotel. Maybe, the hotel specially keeps them in their grounds, can't say for sure. But our excitement knew no bounds. I started clicking straightway, before even checking in.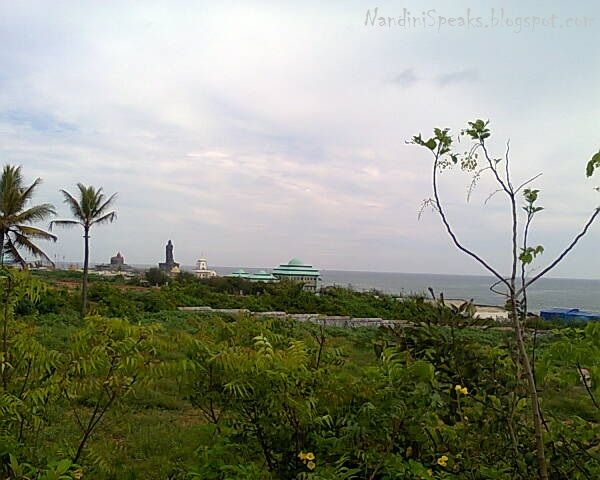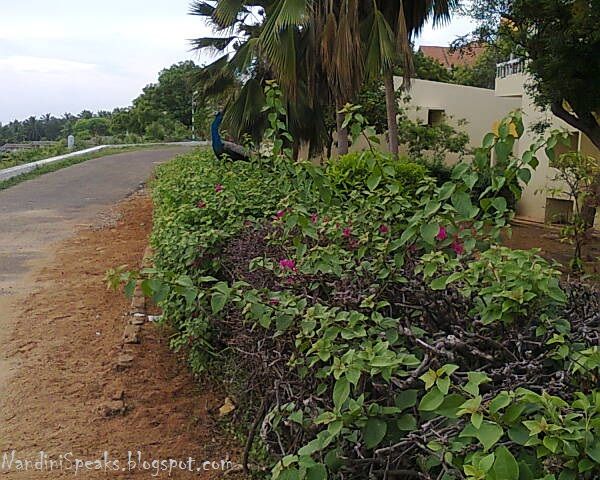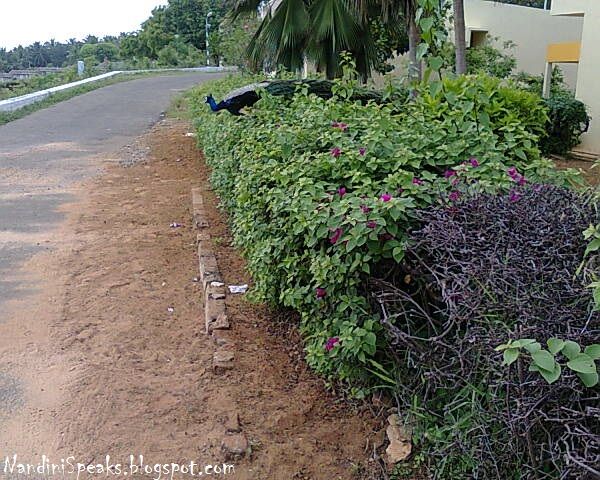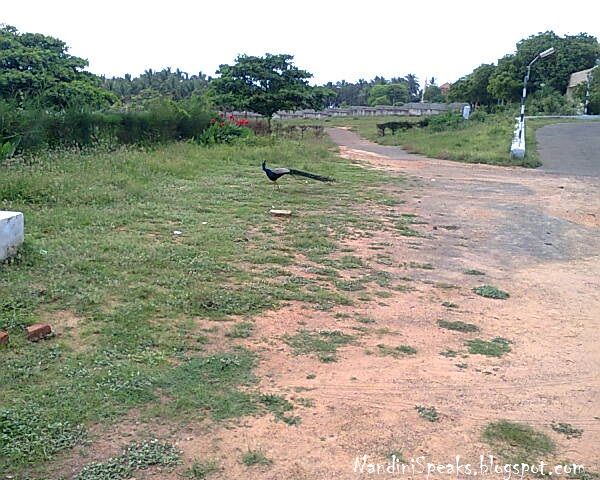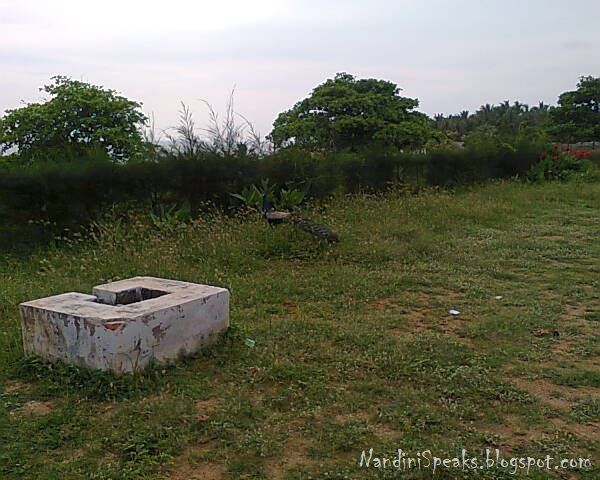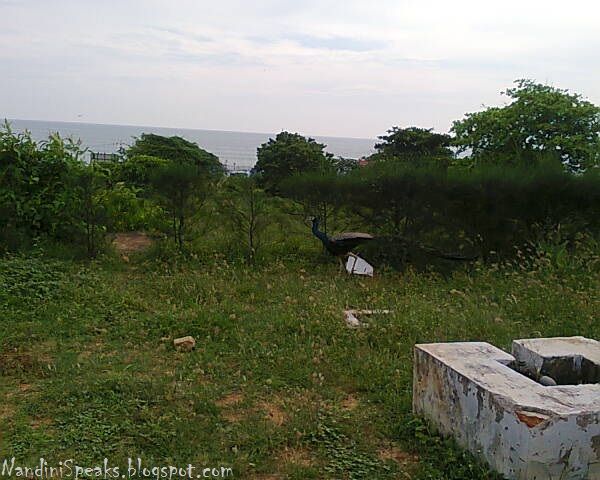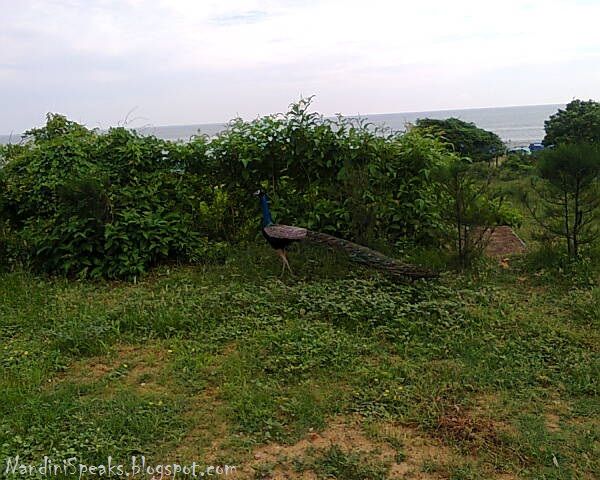 Pictures can't do real justice. They look grand in 'real'. Truly the 'king' of birds!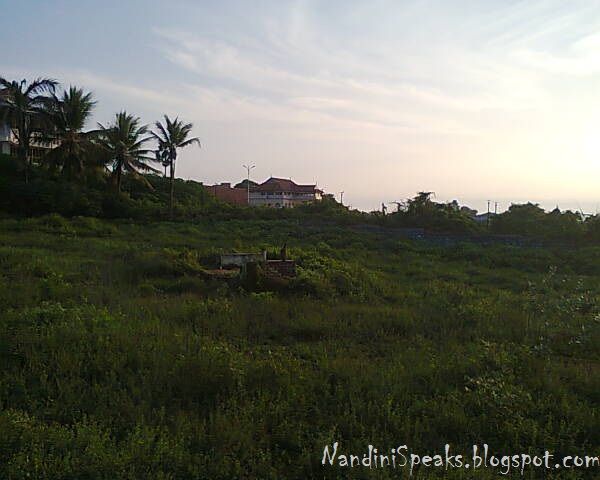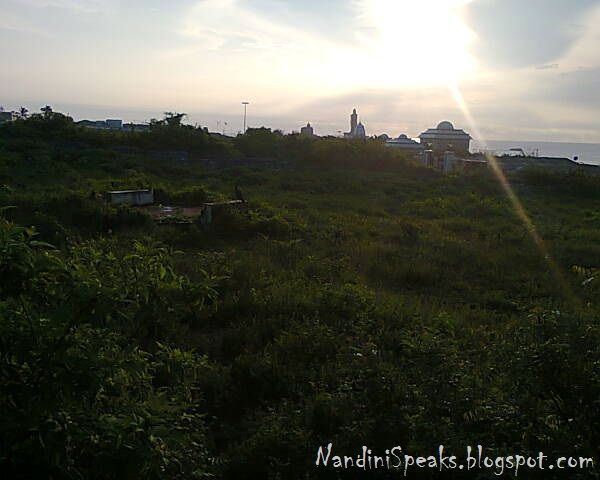 They were literally everywhere. Sitting elegantly in their own space; the vast open grounds.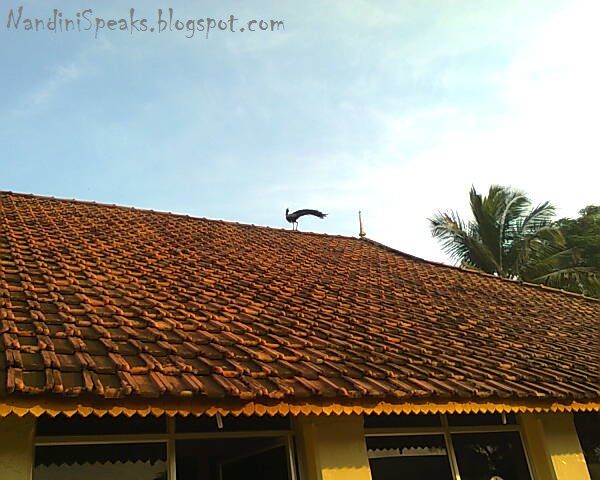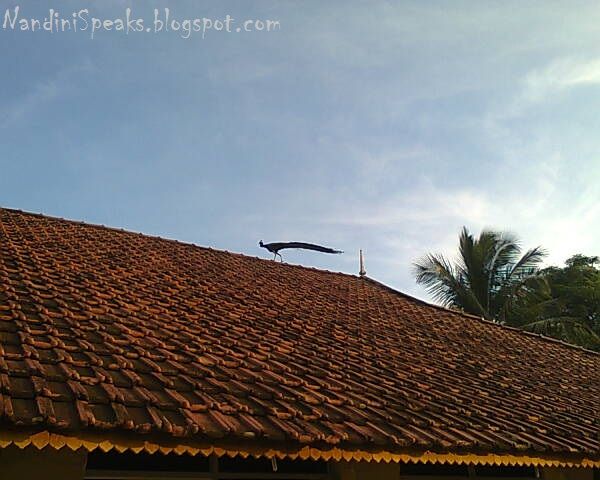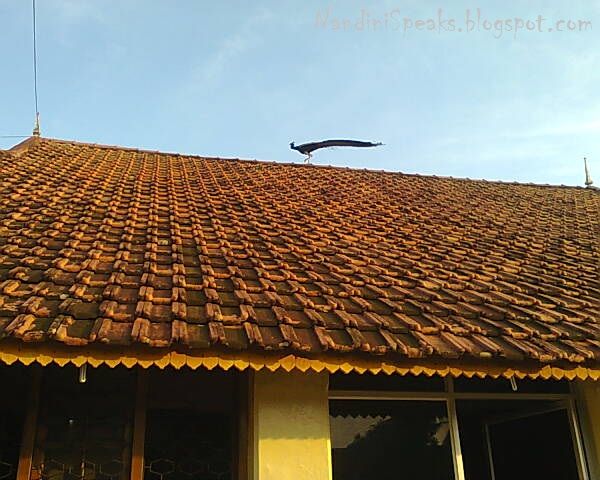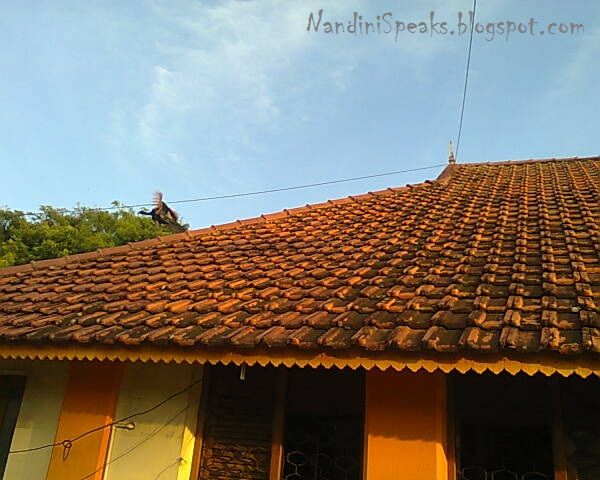 The last day was a surprise really, when we spotted them right on top of our cottage.
And the chase began...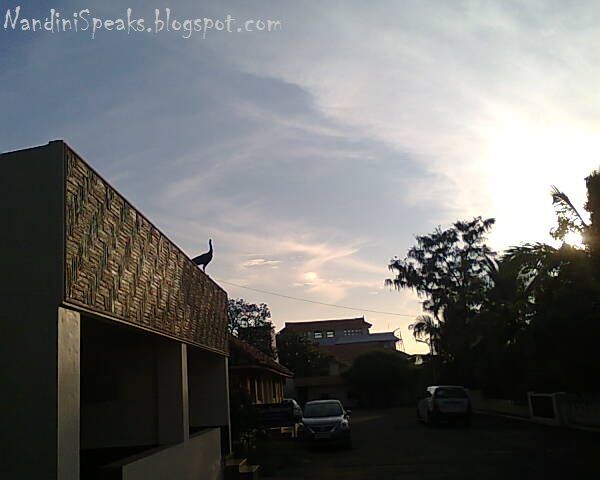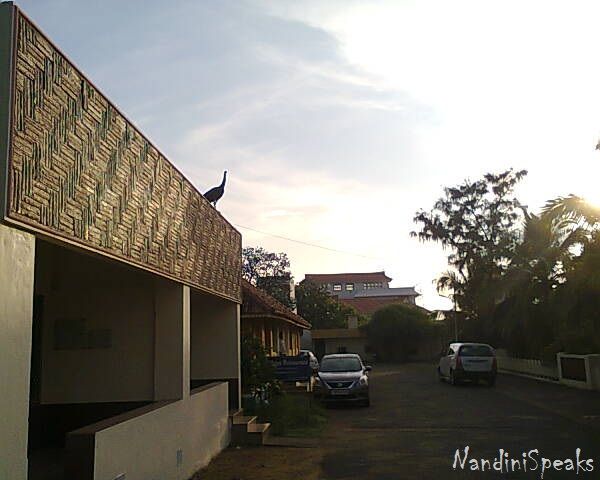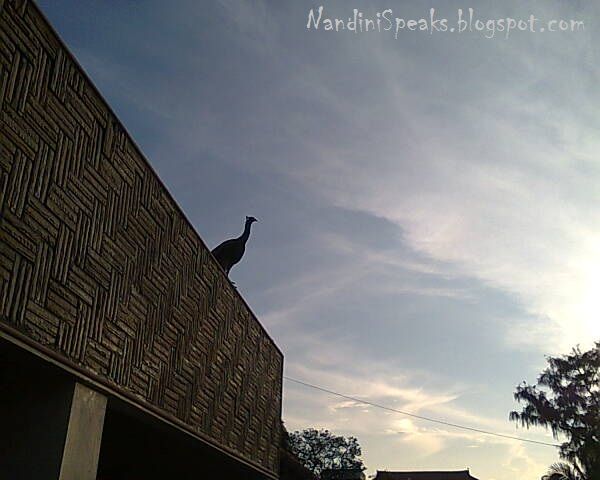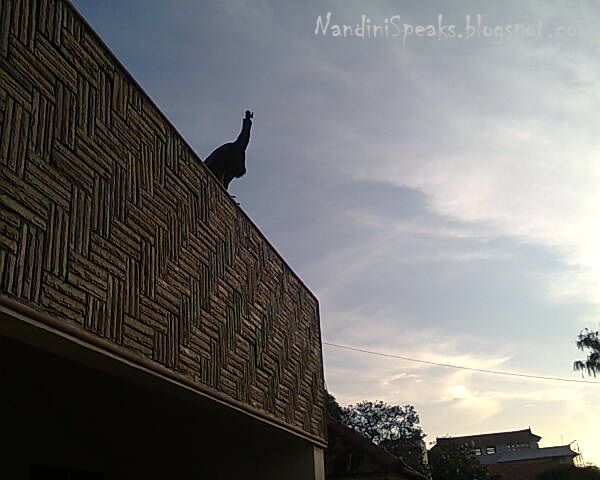 It made strange calls, as though challenging us. We took up the challenge....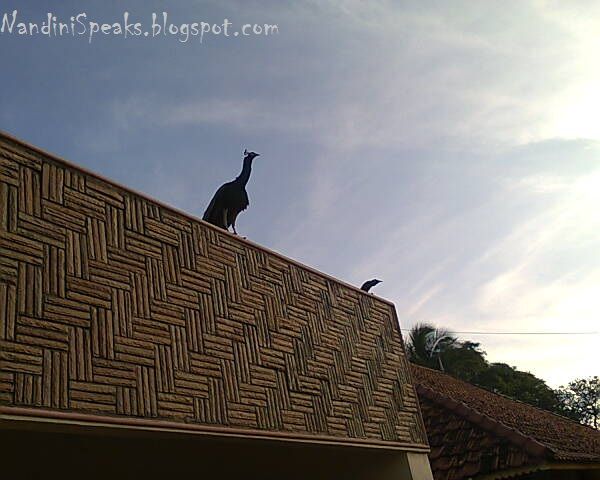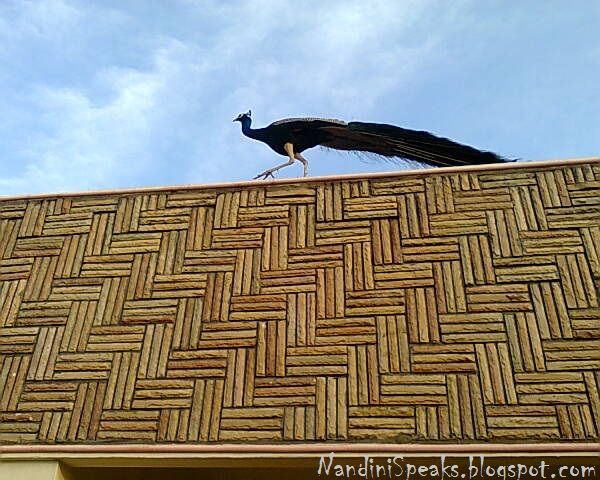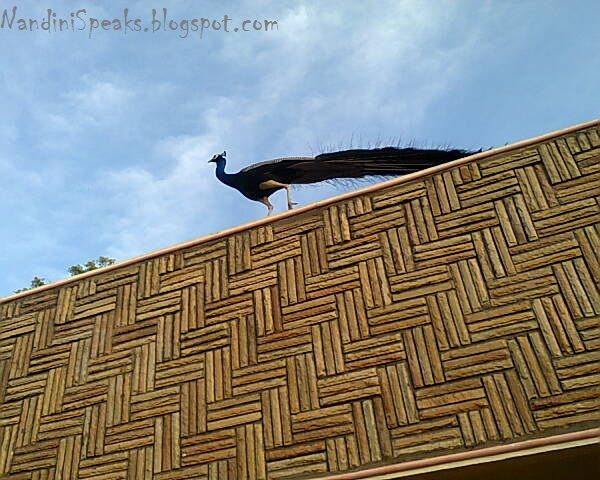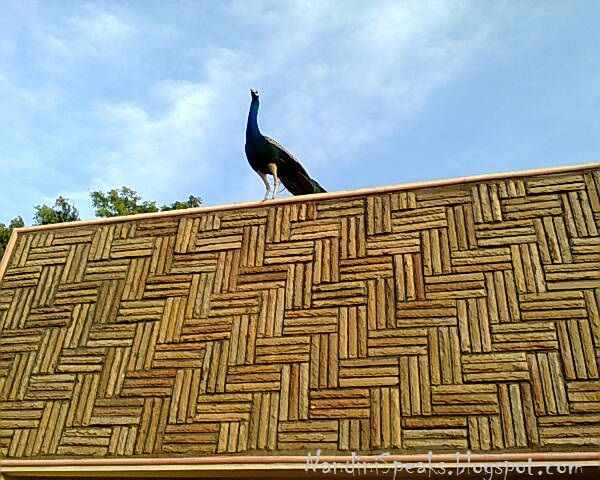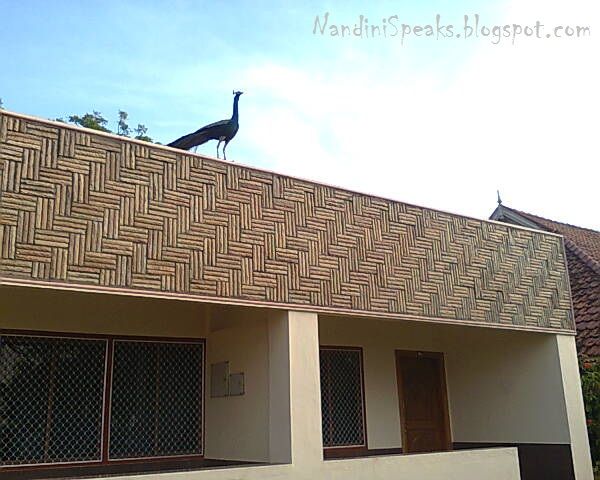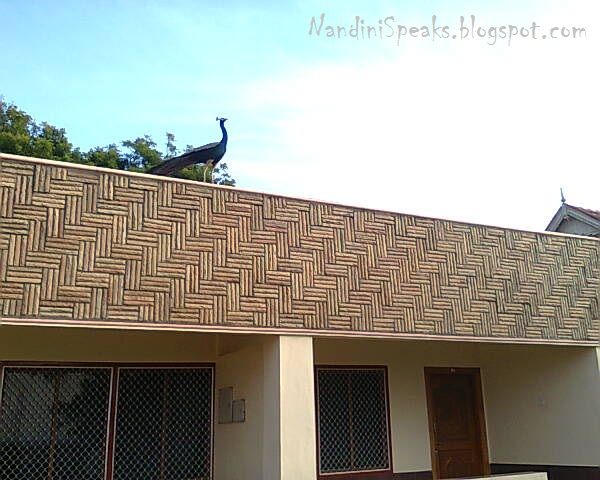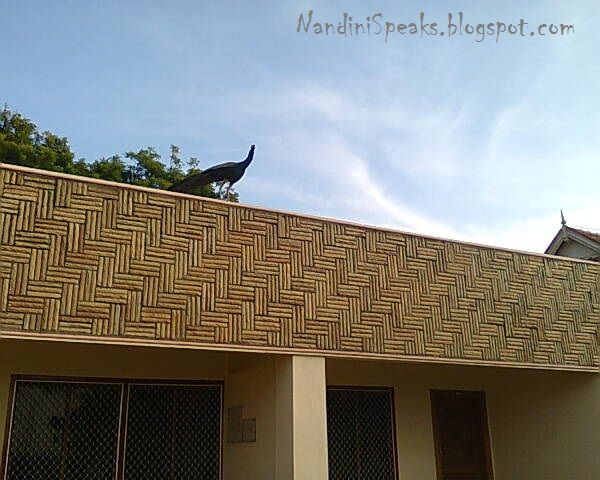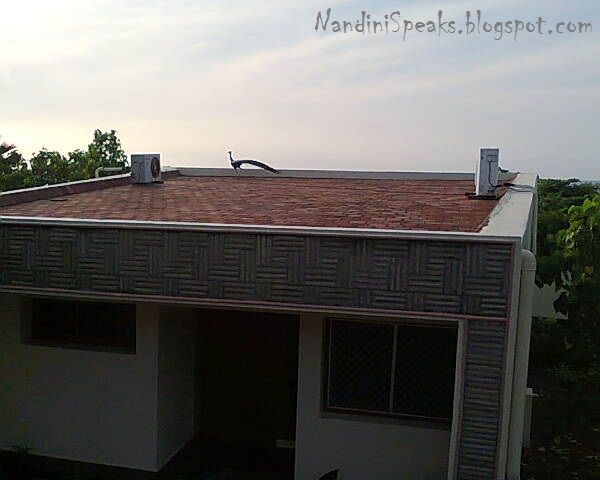 As it hopped from one cottage to another, we too chased it and got really near
once or twice
. Ah! What delight it was. It played hide and seek for quite some time, before flying away. And it was then time for us to leave too. But this delightful memory
of that morning
will stay on
forever
...
Read next part - Here! Stay tuned for all my road, rail, flight, cruise & walk trips.
( Images - ©Mine. All rights reserved. )
Our Rating Scale is : 1 to 5 = ◕◕◕◕◕ - It was Awesome!
---