Photo Travelogue :
Read first part -
Here
!
Mussoorie is a famous hill station. It was frequented by the britishers at one point, who wanted to escape the unbearable heat of the plains. Thus, one finds many colonial relics here, including old architecture. It was more of a place of enjoyment for them. I was headed for Mussoorie, and my excitement knew no bounds. See my glee through the pictures below :-)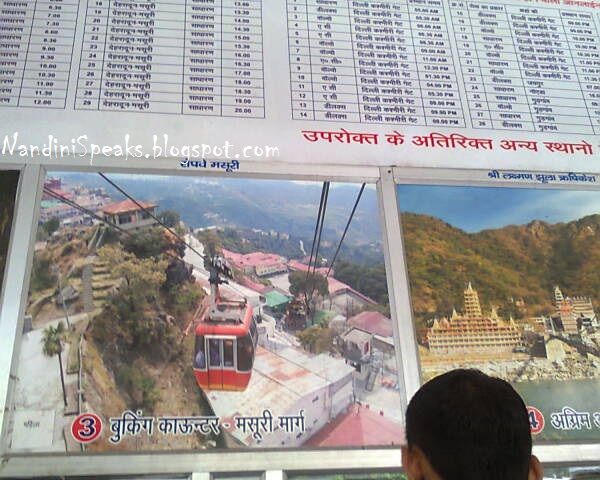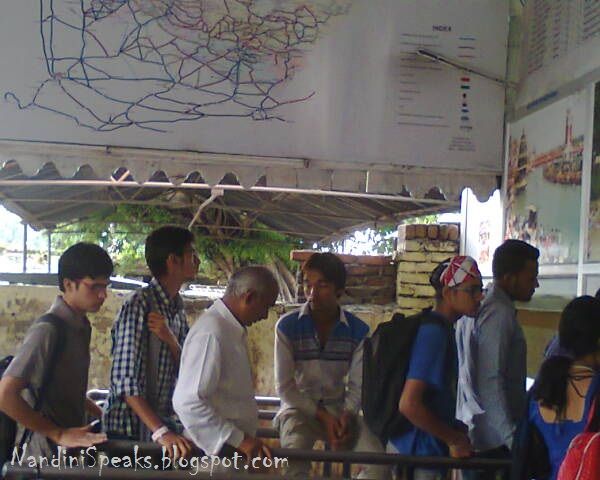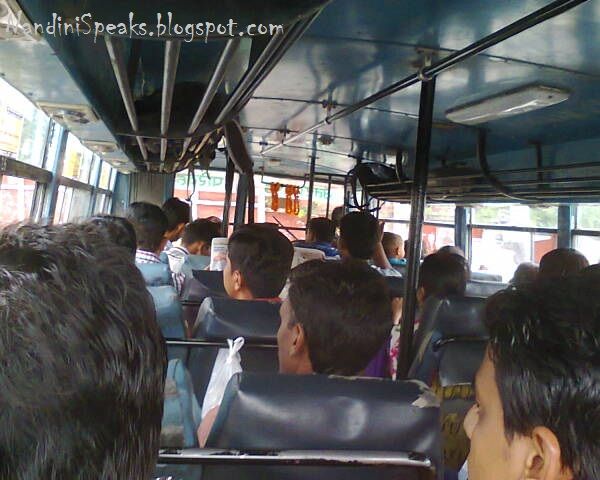 In pictures - the bus booking counter
( near Dehradun Rly Station )
, the queue and then of course, the insides of the bus I boarded. Travelling by bus is always a cheaper and safer option.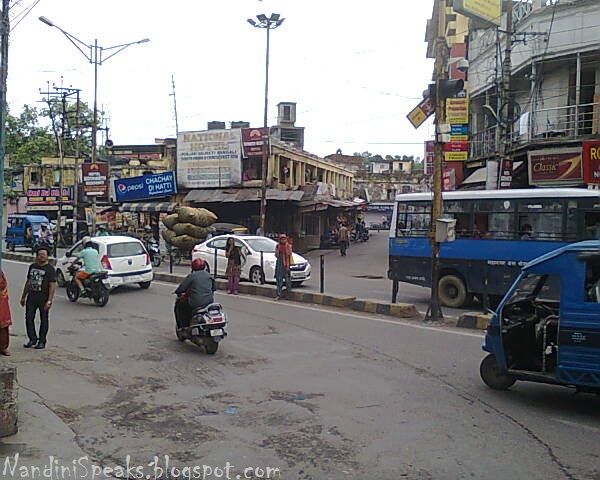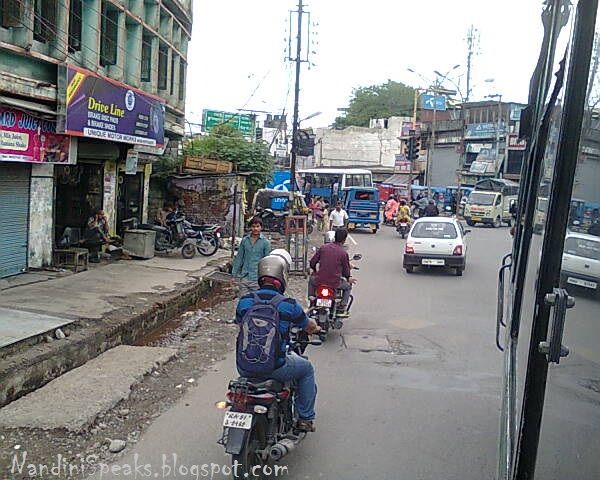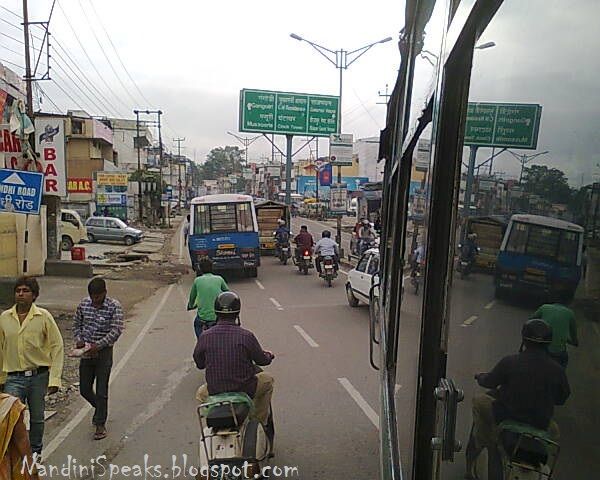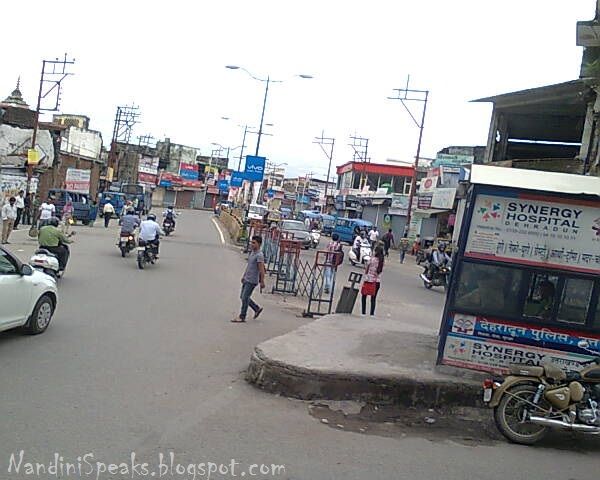 To go the hills, one has to leave the city and plains behind first. Here, we were leaving the Dehradun valley behind. In pictures, our bus, as it navigated through the city traffic.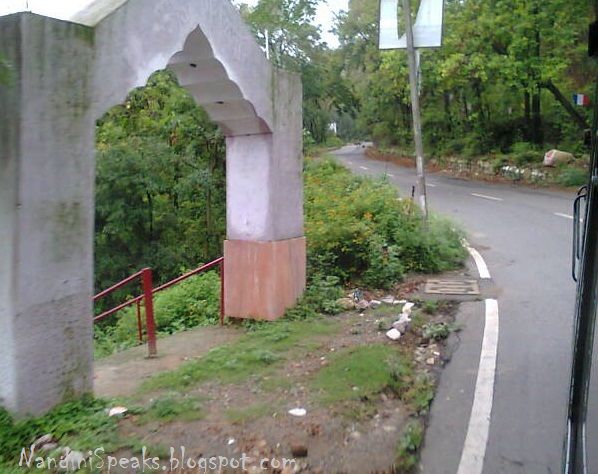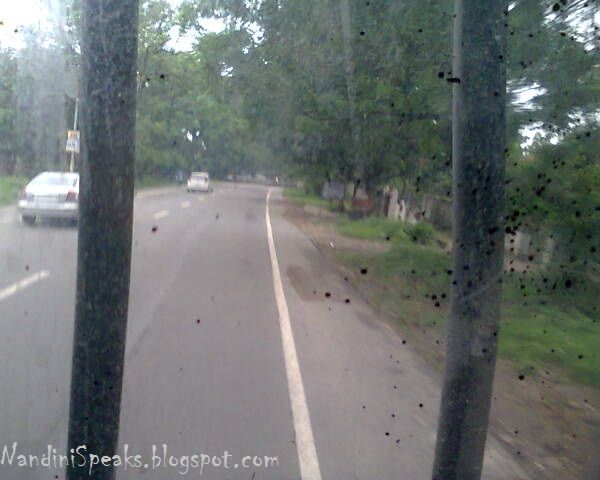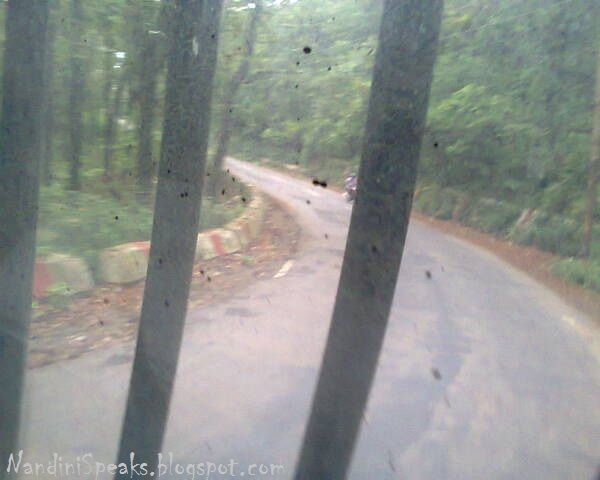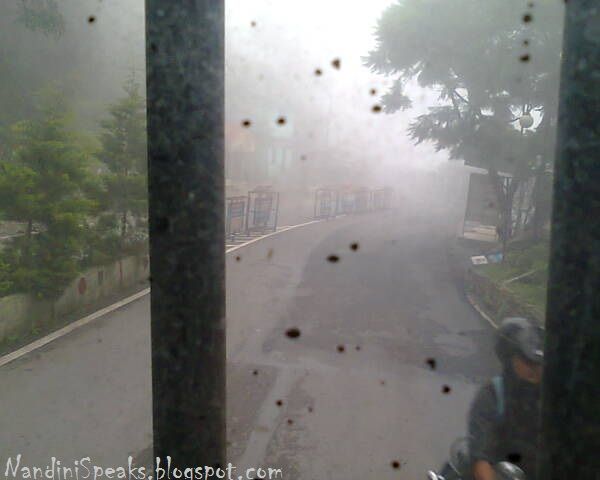 And then, voila, we were entering the hills already, within a short span of time. It takes about 1 hour from Dehradun to reach Mussoorie by bus. There are shared cabs too. As I was sitting in the back-most seat, I kept looking back. The view was stunning, but alas, the bus rear-window was not! So, I had to depend mostly on my side-window.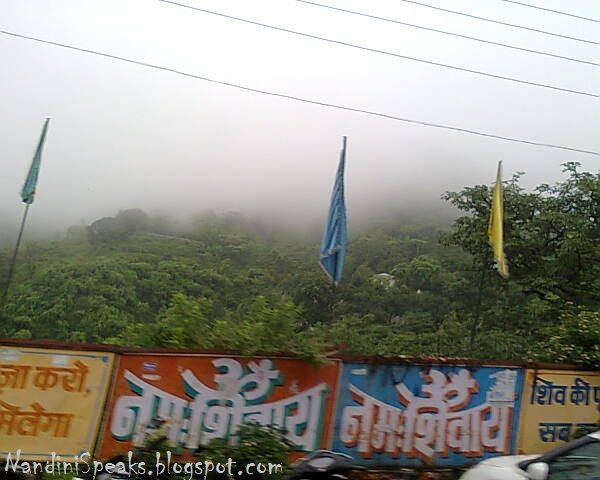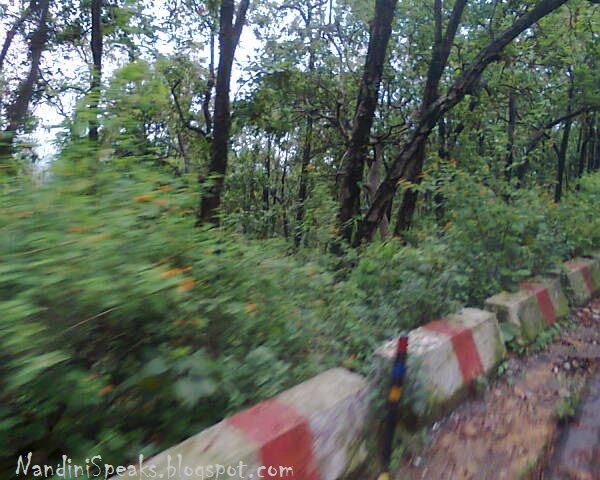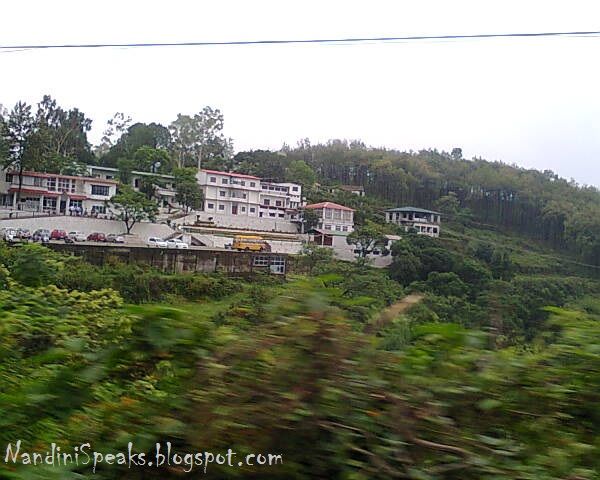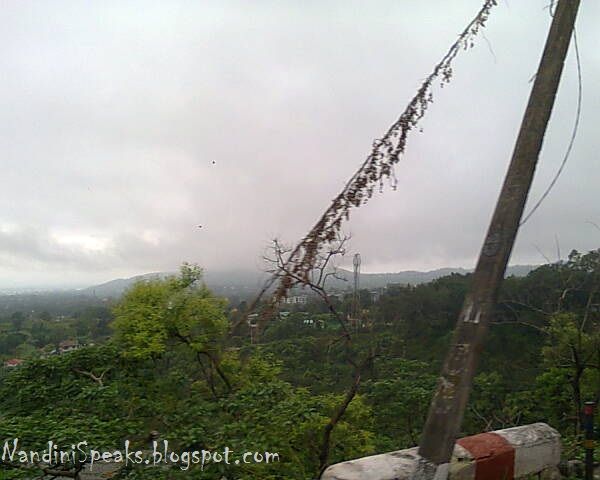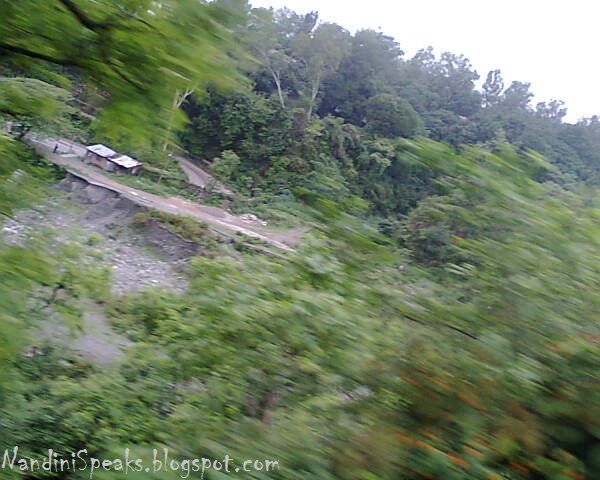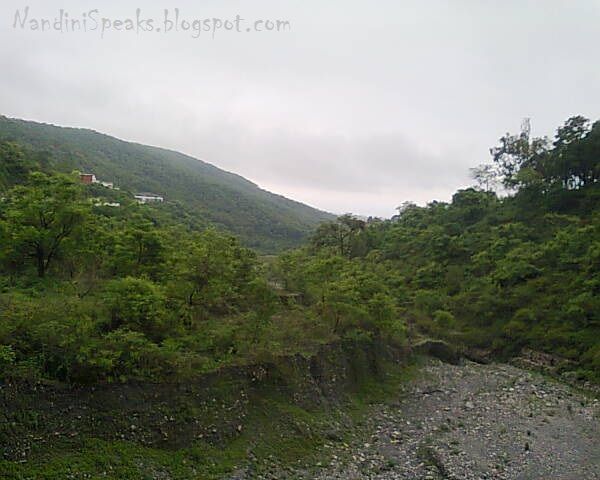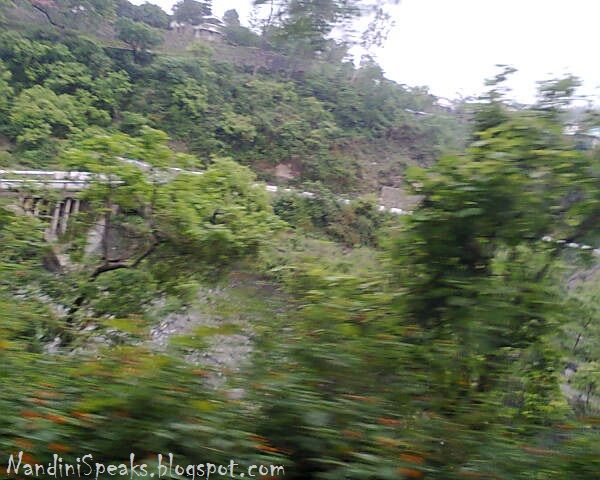 I clicked and I clicked, as the bus went up the hair-raising twist and turns, in the road ahead. It was green, green and more green - with prayer-flags, some odd-souvenir shops and occasional structures. There were many small private vehicles as well as scooter/bikes going up and down the hill, all along the way. There were many landslides spots as well in the entire route.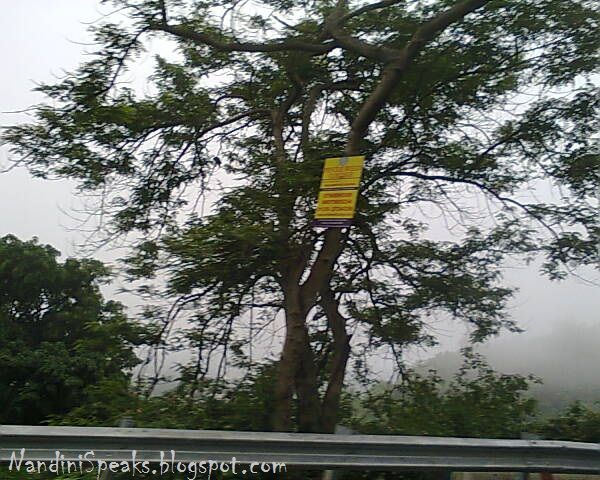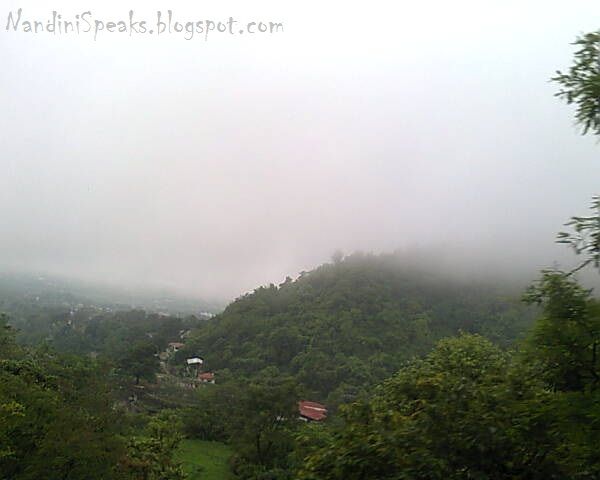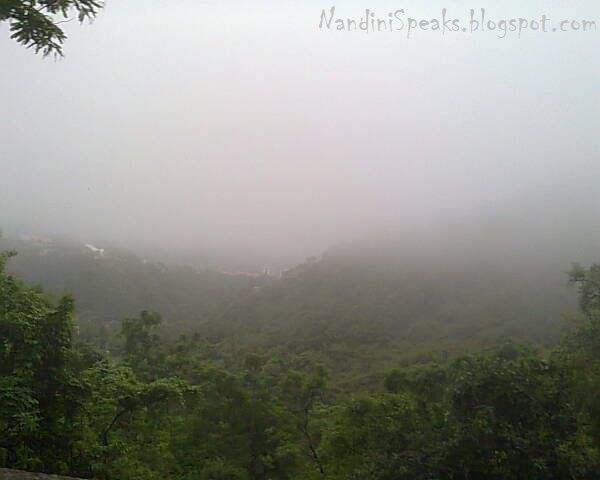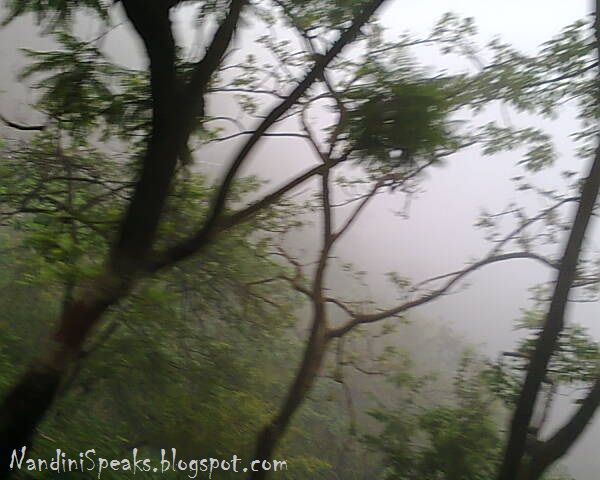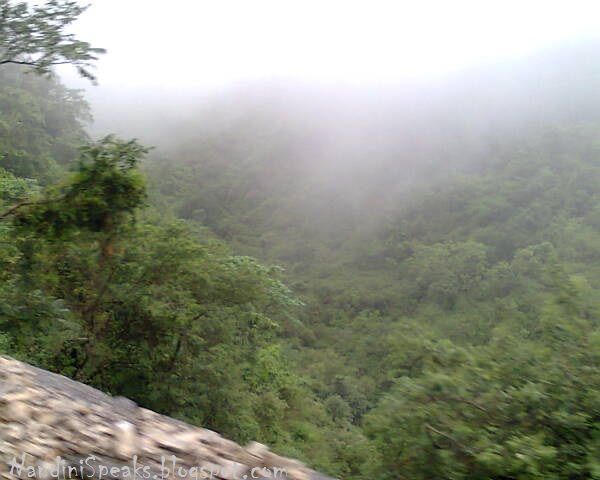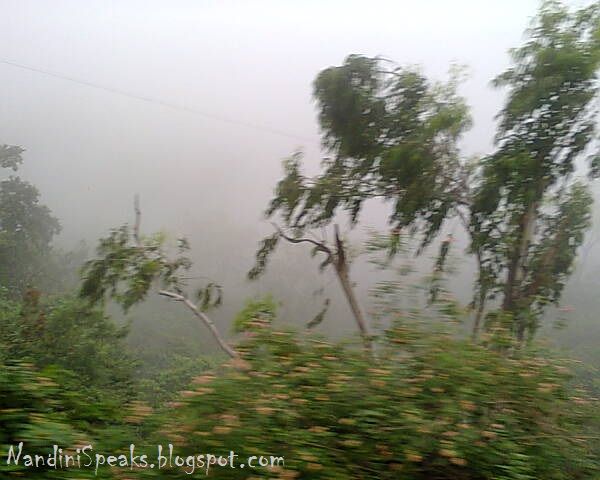 Hills...n more hills!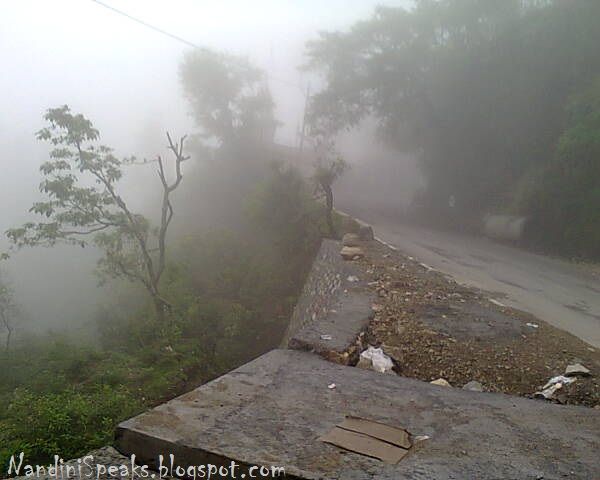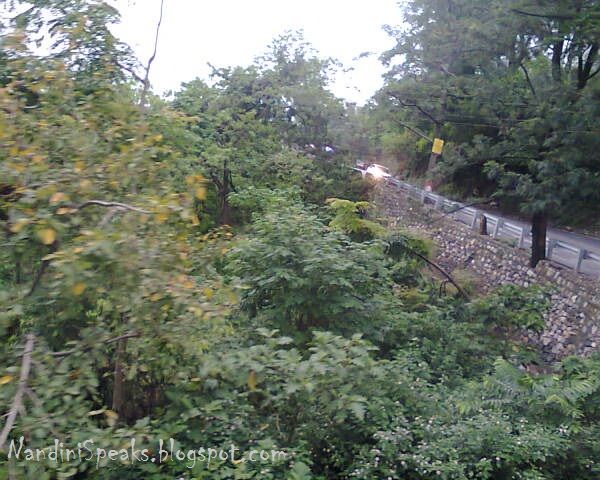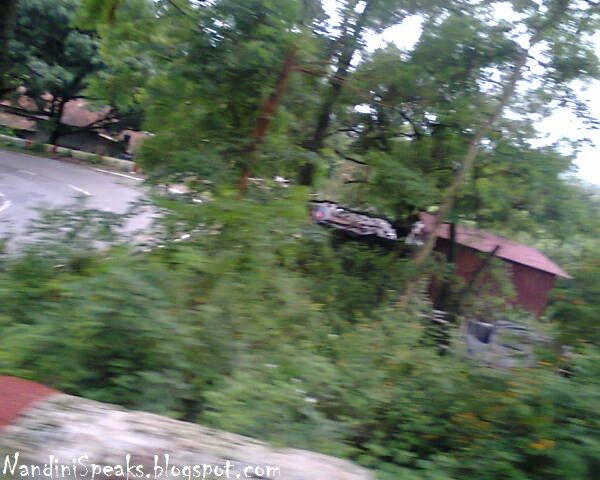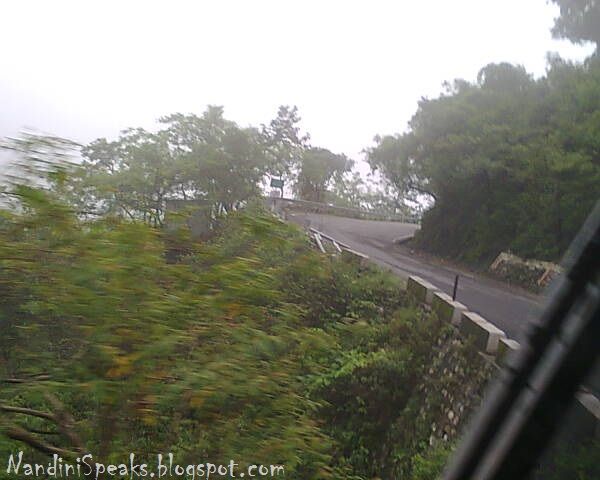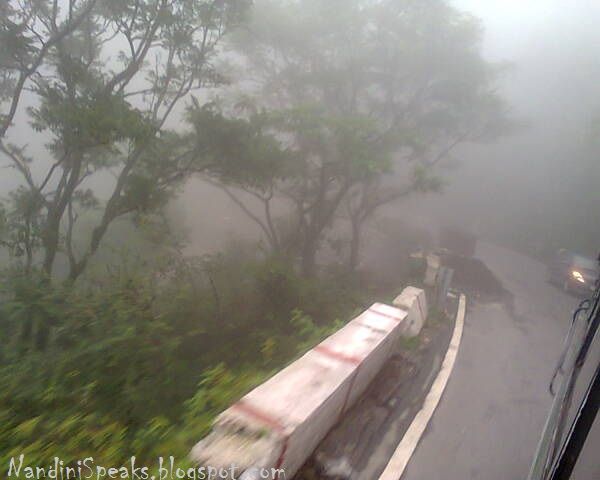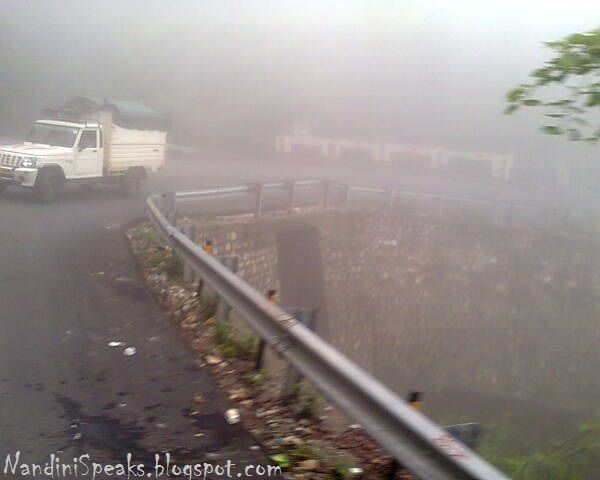 The curvy up-hill road...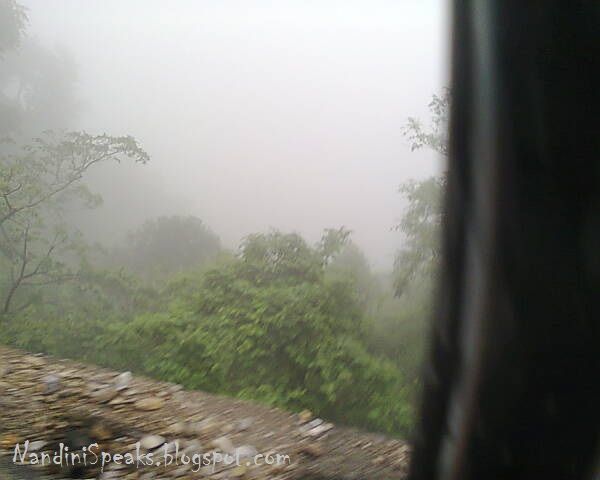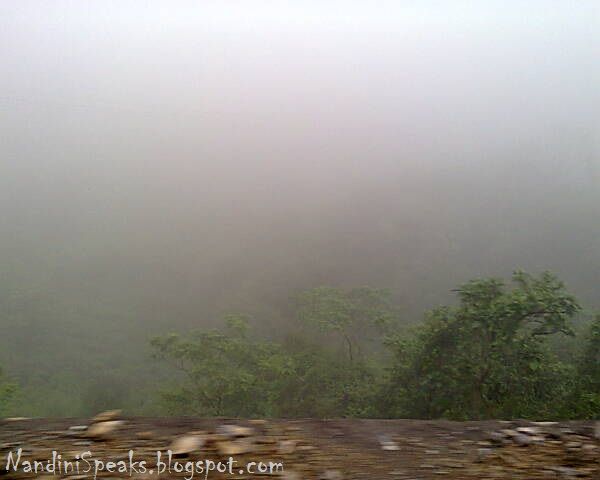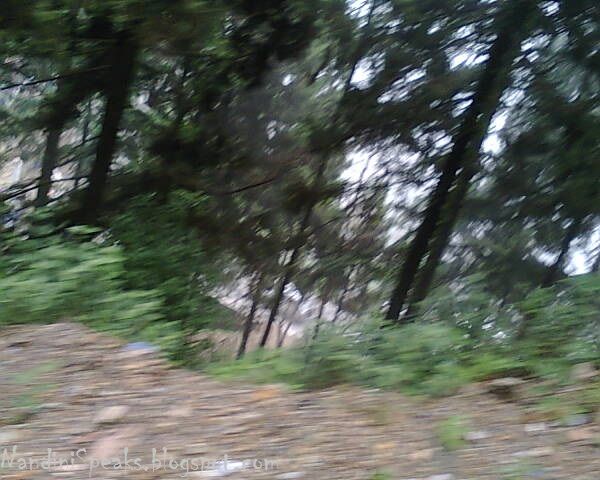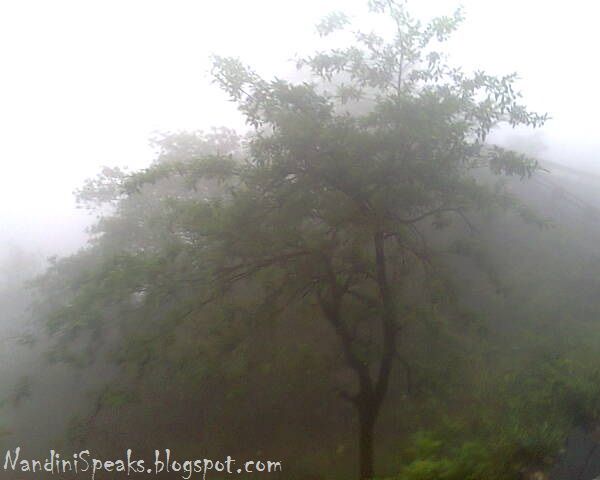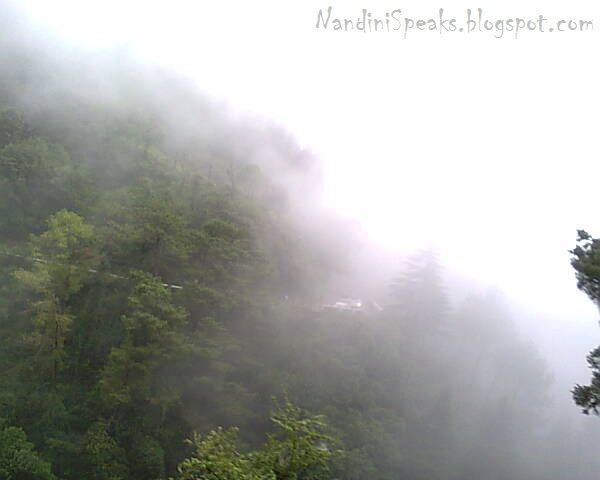 Did I forget to mention the mist? It kept us company all the way too. The visibility can get really low, and hence, most of the cars use head-lights even during day-time to avoid mishaps.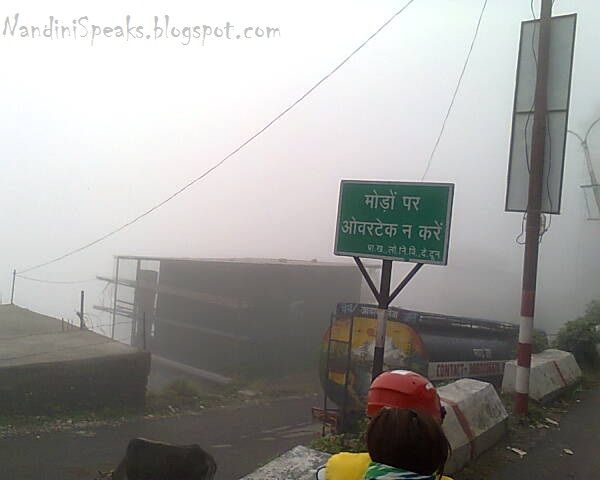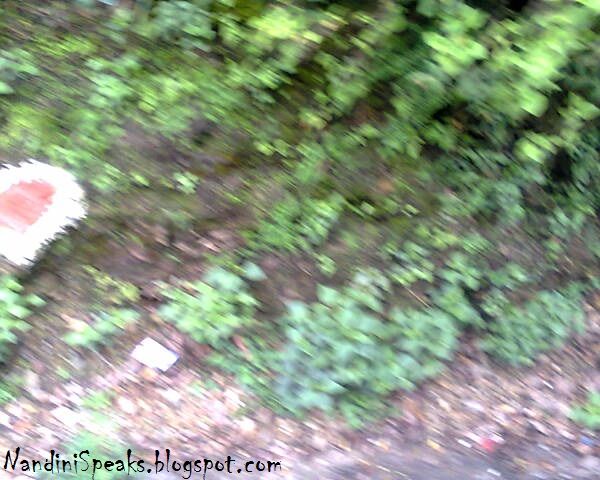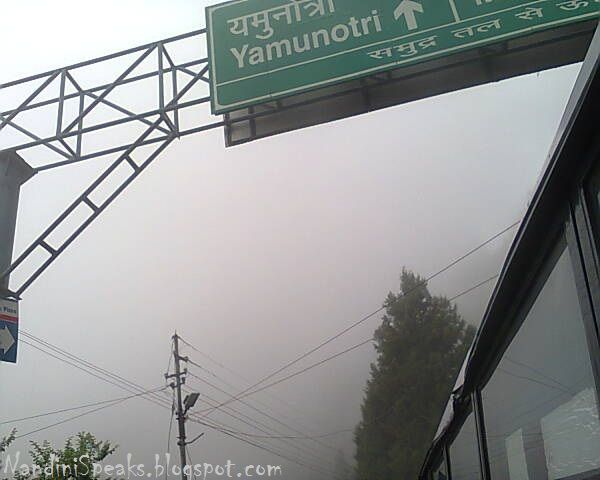 The signs ~ told us we were getting closer and closer! The blue sign-board on right says - 'Paharon ki Raani Mussoorie mei apka swagat hai.'
Read next part - Here! Stay tuned for all my road, rail, flight, cruise & walk trips.
( Images - ©Mine. All rights reserved. )
Our Rating Scale is : 1 to 5 = ◕◕◕◕◕ - It was Awesome!
---