Photo Travelogue :
Read first part -
Here
!
I had started off from the plains of Haridwar
( the bus stop is very close to railway station, just opposite it )
around 8am ( after roaming around its
ghats
early morning ). By 9am, I had reached Dehradun, and it was almost 10.45am or so when I was suddenly in the hill station. It was misty, being the rainy season, and all I could see was clouds everywhere ~ almost touching me! And needless to say, I absolutely loved it. It was just awesome, dreamy and ahh... so romantic.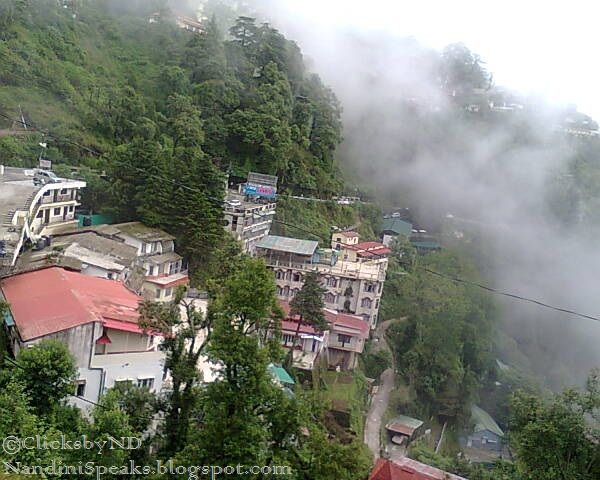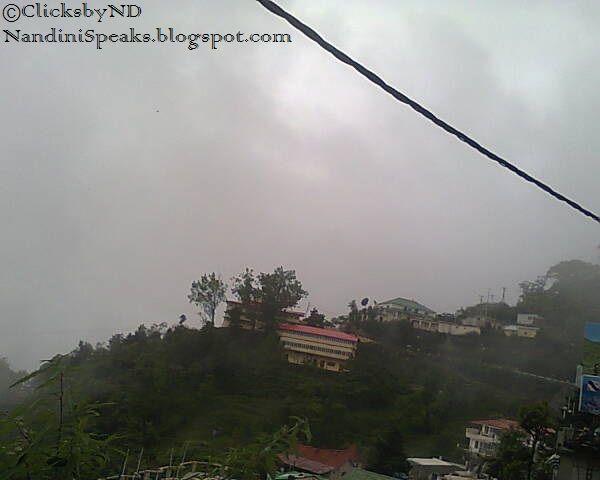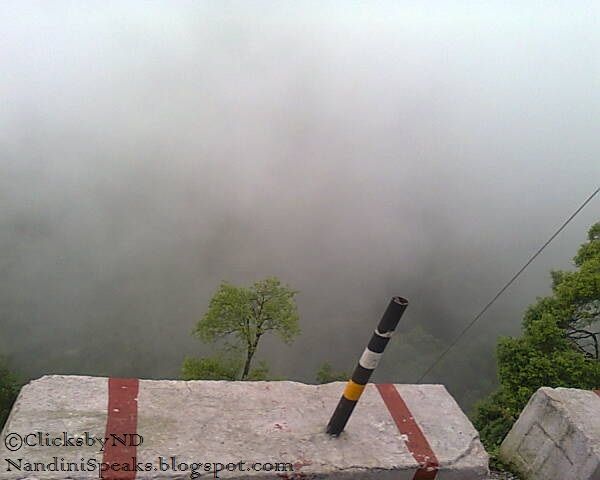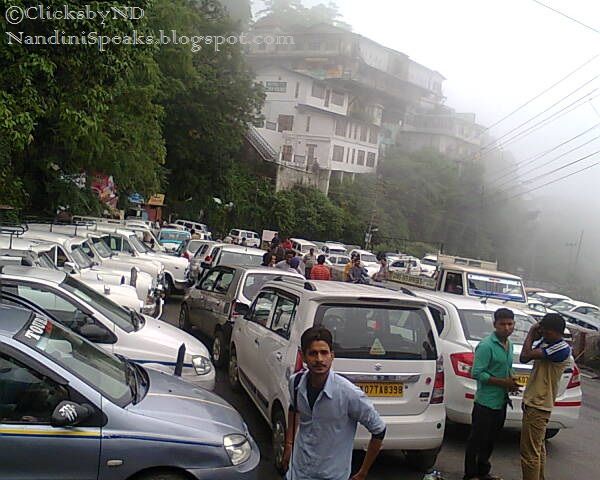 In pictures - My first glimpse of Mussoorie. The hill station, the mist around and the main bus/taxi depot just near the famous Mussoorie Library. It had too many tourists too - a bad point :|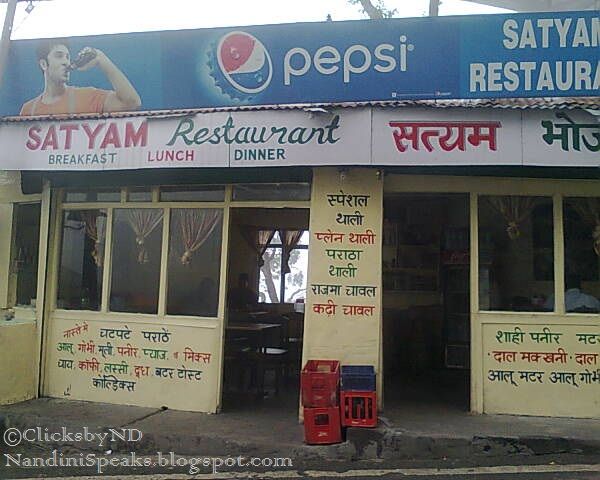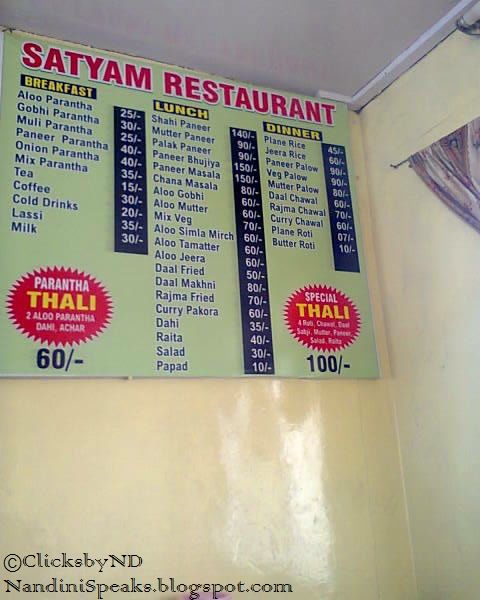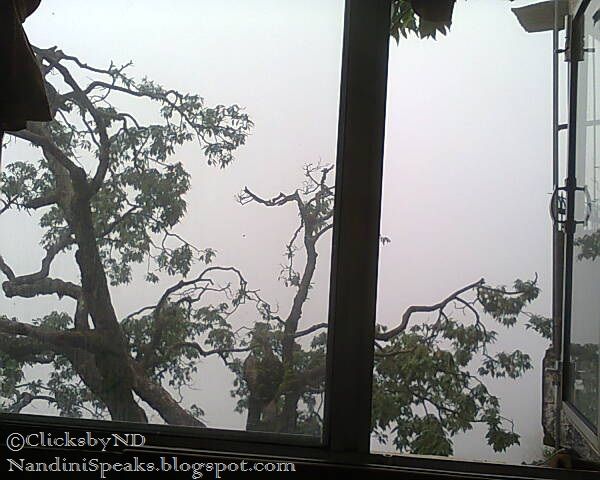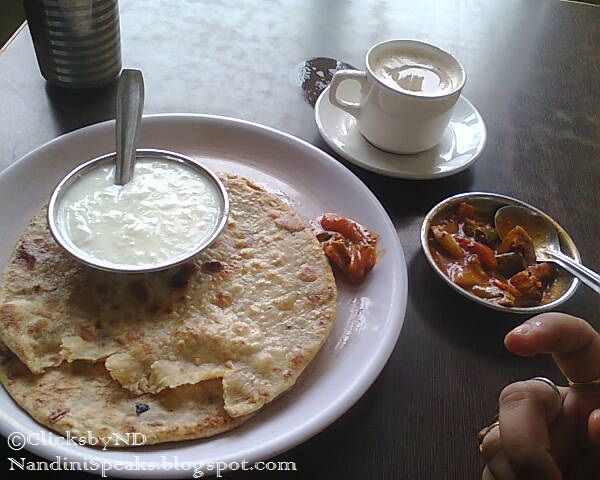 I was there only for 1 day, so my plan was to cover as much as possible within the short time. I wanted to be back by evening. So, without wasting time, I first had a hearty breakfast. The dhaba was quite close to the bus-depot, near which, one can book tickets for the return journey as well. I gorged on some delicious Aloo Parathas and Coffee, with an amazing view outside the window.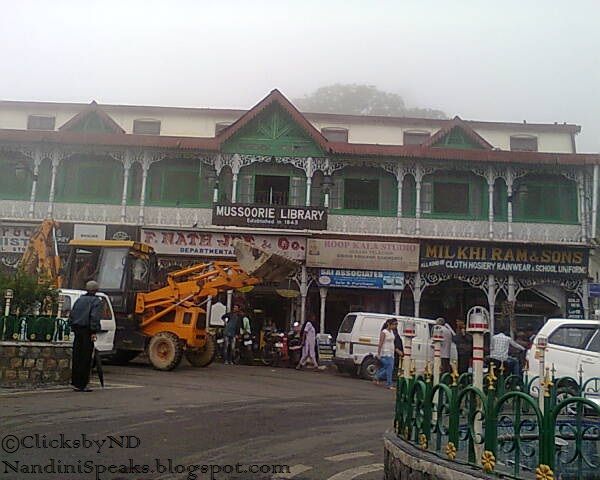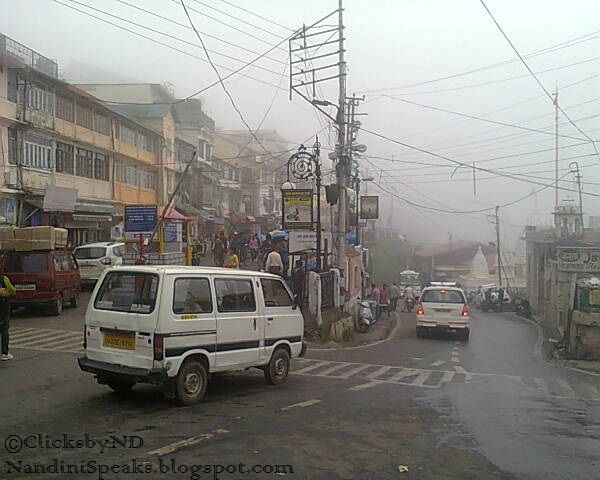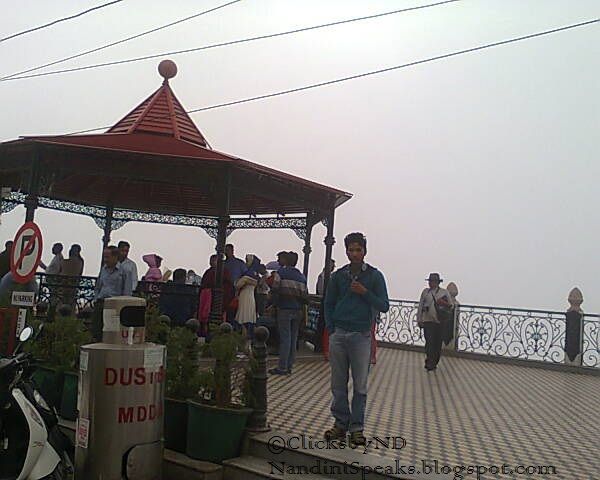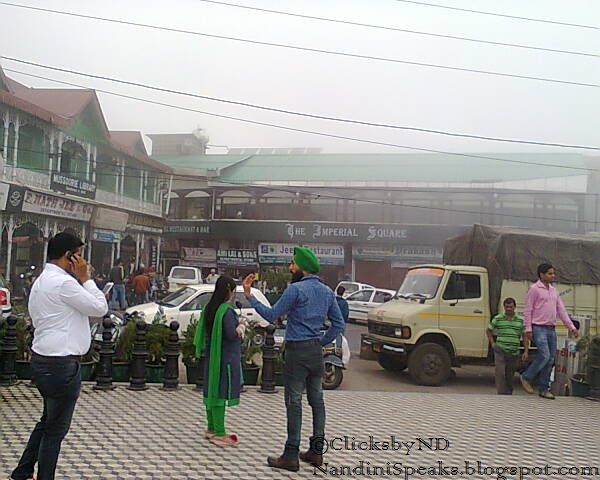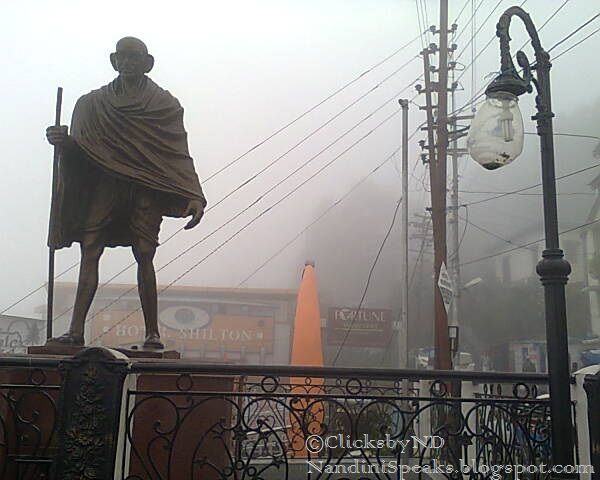 In pictures - Mussoorie Library, and the square, view point and Gandhi statue around it.
My first stop was to be the Famous haunted hotel Savoy ( more on that in another post ). Next, I wanted to go to Kempty Falls ( 1-2hrs away ), so headed to a taxi-stop that was at a little distance from the road that leads from the Savoy's Gate. Here, I must say, one can get direct bus to Kempty from either Dehradun bus-stop itself, or the Mussoorie depot point where my bus first stopped originally. The buses come at 30-45minutes frequency and is far cheaper, else, a private taxi will charge 1500/- or more one way. I pulled a halt to my Kempty falls plan as I didn't get a shared taxi ( as it is cheaper than a reserved one ), and decided to roam around Mussoorie town itself. I did go to Kempty on the last day of my Trip, by bus ( read about that in another post ).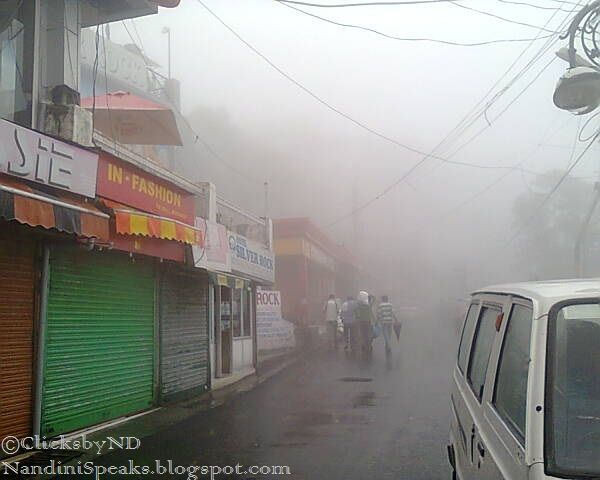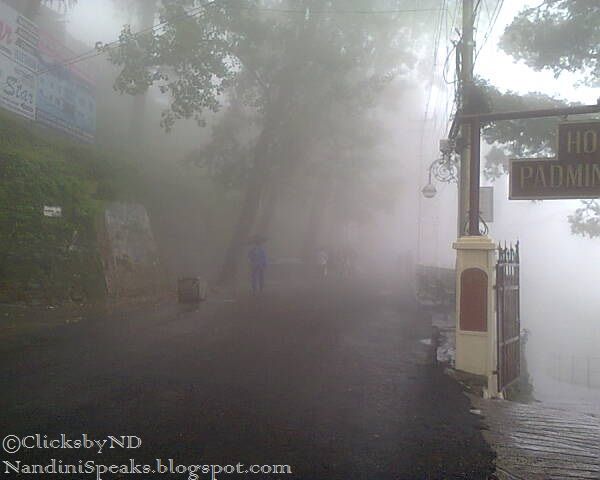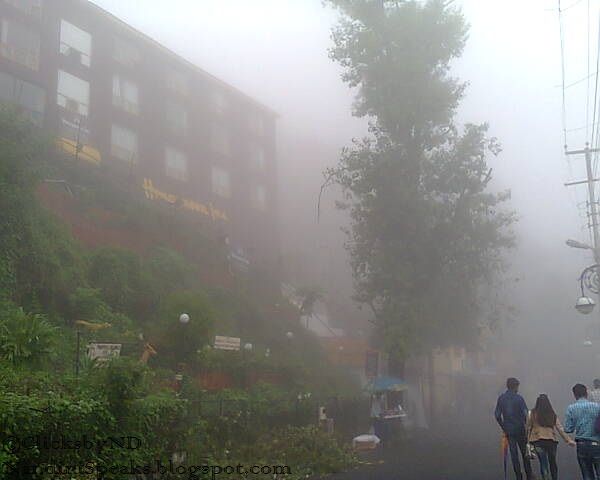 mall road...
I observed, there are four visible roads from the main Mussoorie Library, where all buses stop. One is of course the way back to the plains. One is towards left, that goes higher up the hills. And other two are the - Kempty or Library road on right ( leading from Savoy gates just behind the Library ) and Mall Road just below it. So, Mall road was next where I headed. It was misty and raining too, so I bought a plastic throwaway rain-cover to cover myself. I saw many people walking on that road, so I started walking too. There are many rickshaws that'll offer you to take you on a ride to the company garden, mussoorie lake or camel's back road. Try bargaining to get a good deal. As for me, I preferred walking.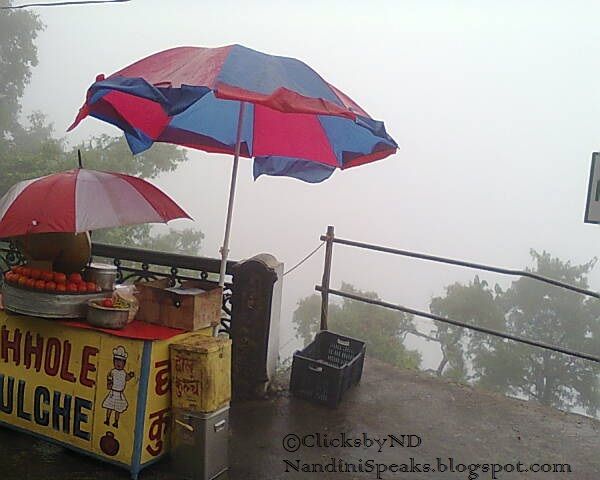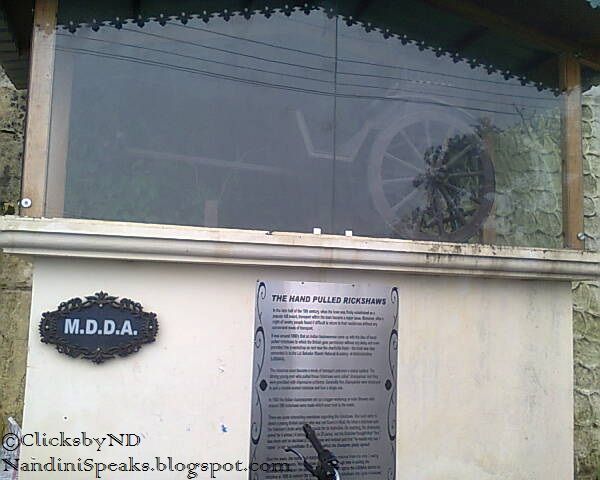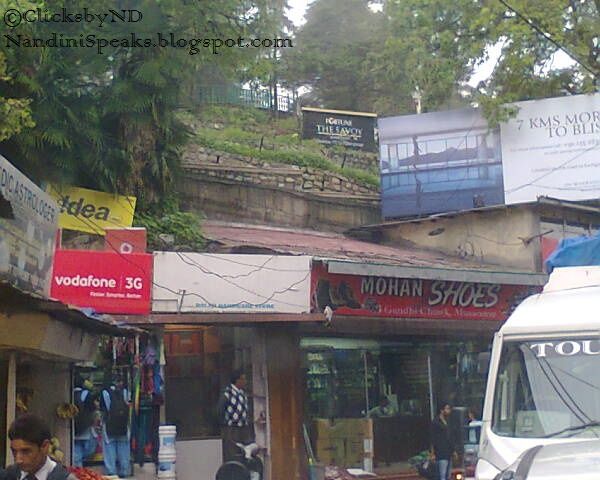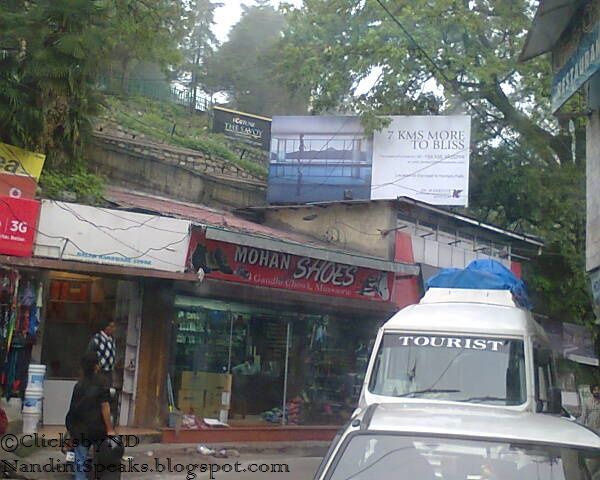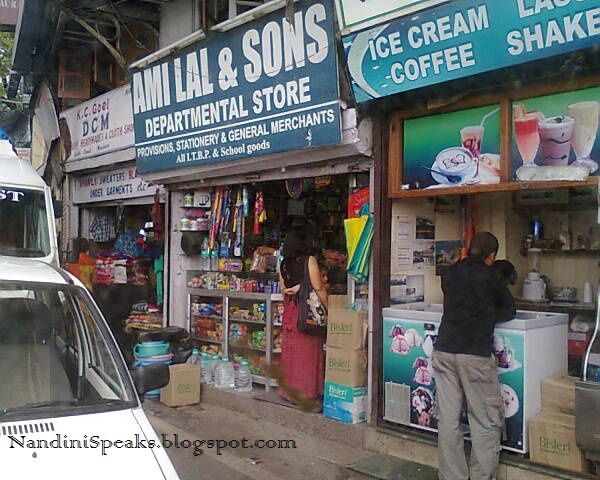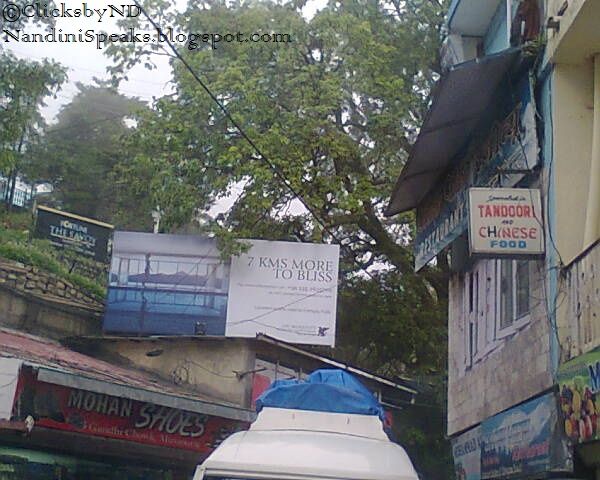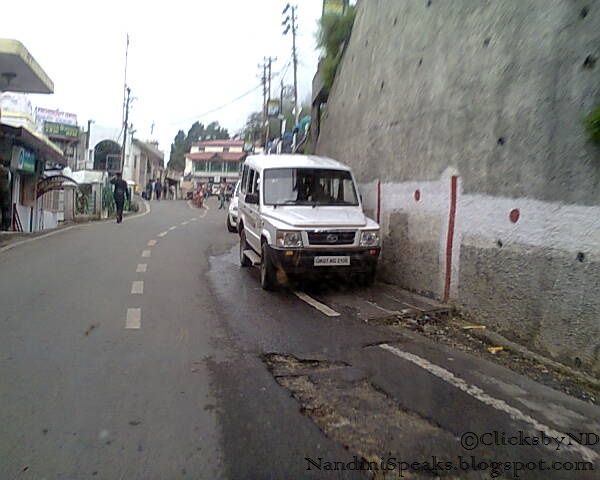 library road ( towards Kempty )...
I clicked many pictures on the way and soon discovered the
Rope way
to GunHill point and a secret road to
camel's
back. There were many butta and other food stalls, hat shops etc besides interesting old relics with information on them ( by the tourism govt ), on the entire Mall road stretch. Continued on next...
Read next part - Here! Stay tuned for all my road, rail, flight, cruise & walk trips.
( Images - ©Mine. All rights reserved. )
Our Rating Scale is : 1 to 5 = ◕◕◕◕◕ - It was Awesome!
---