Photo Travelogue :
Read first part -
Here
!
My day started early in Haridwar the next day, considering I was planning to go to Dehradun and Mussoorie side also, the same day. So, keeping the alarm for 4am sharp, aiming to catch one of the buses that left around 6-7am, I slept early the night before. But before travelling to the hill-stations mentioned, I had to visit the famous ghats of Haridwar too. Afterall, this is where people came from all corners of the world to take a holy dip in and wash their sins off. I'm not religious, but that's what I've heard all my life, so, was naturally curious. Incidently, long ago someone had advised me to take a holy-dip in the Ganges, to purify myself, as there was no cure to my stubbornness/mentality etc etc hehehe.... So, would I take the dip? Read on to find out ;-)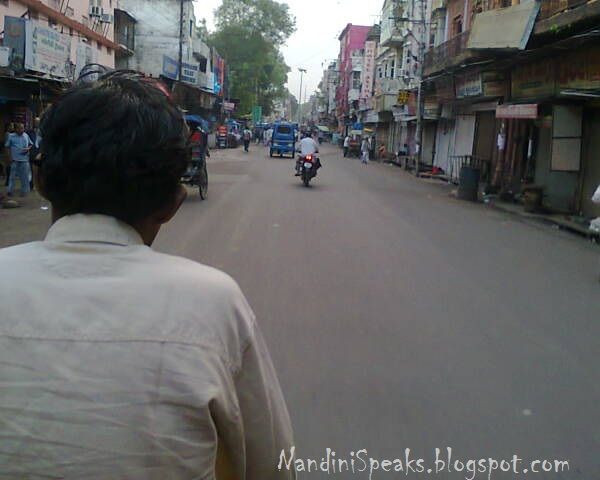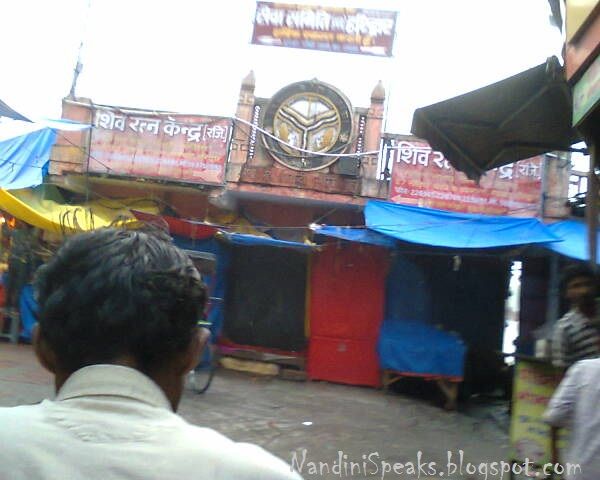 My early morning 15 minute rickshaw-ride to ghats at Rs.30/- ( to & fro @60/-)




The first Glimpse of The Ganges ~ could hear the waters gurgling by, as it flowed.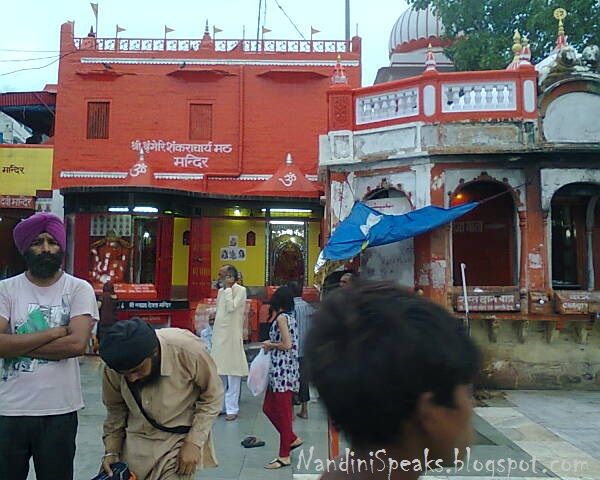 The famous red temple near the ghats.
Outside it, people leave their shoes before going for the holy dips.




And then the Ghats @Har ki Pauri, Haridwar!
Jai Ganga Maa Har Ki Pauri is a famous ghat on the banks of the Ganges in Haridwar in Uttarakhand state in India. This revered place is the major landmark of the holy city of Haridwar.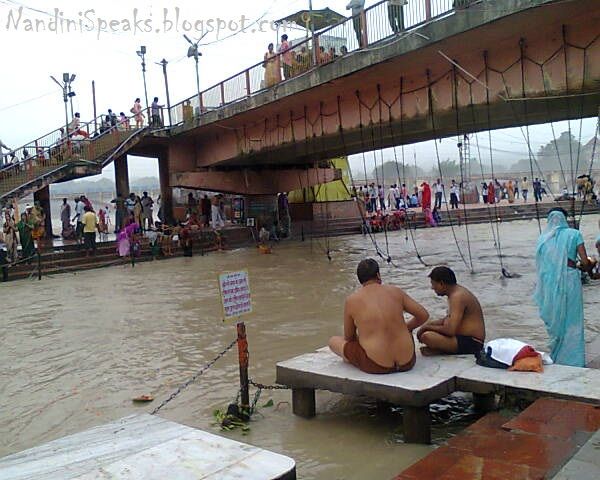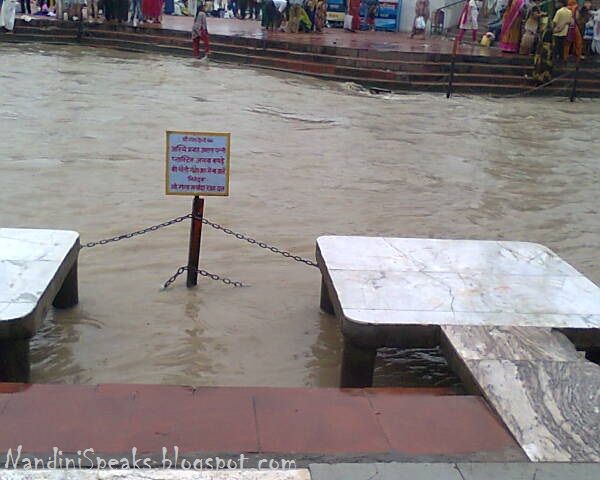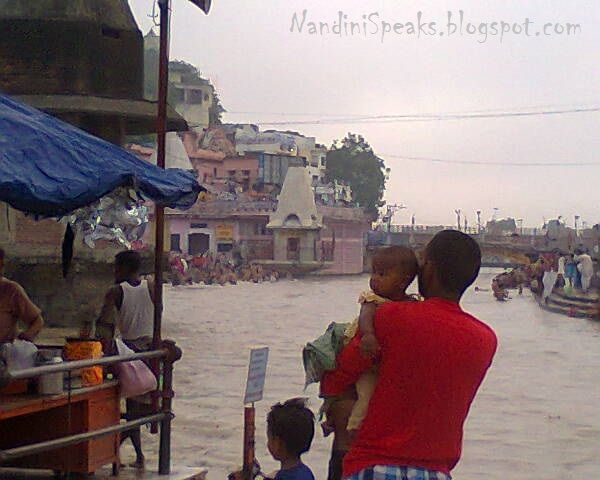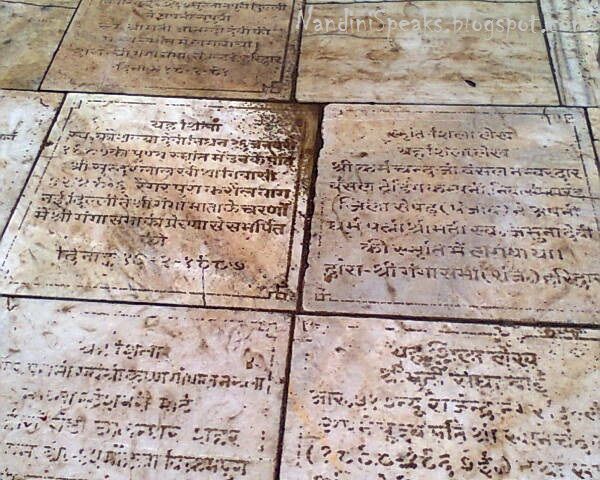 So early in the morning, yet, there were so many people taking baths. Incredible! There were also some floor-tiles at the ghats with prayers (?), mantras (?), slokas (?) inscribed in them.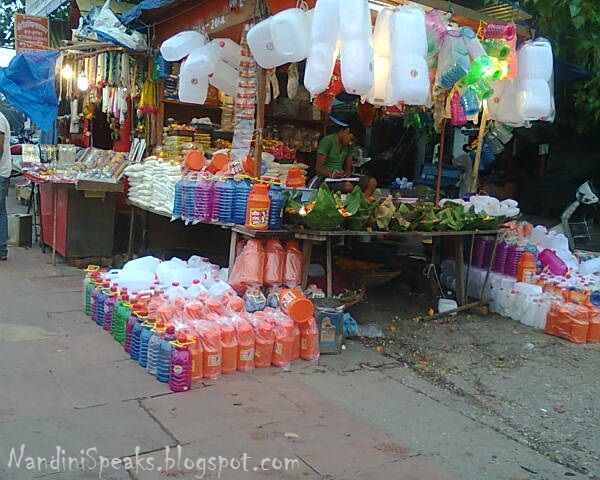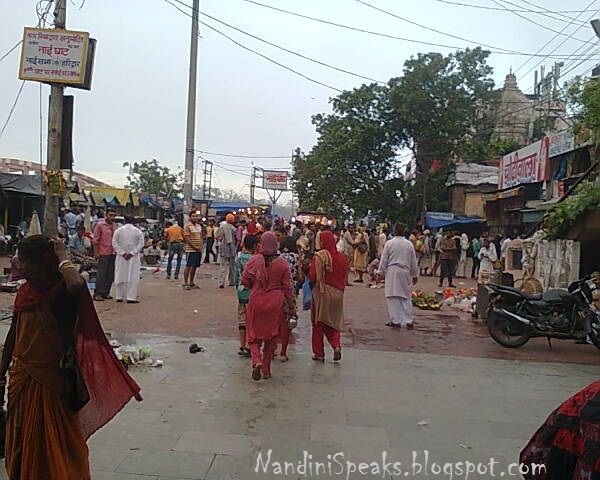 The Crowds, the chaos and vendors - many were selling bottles for pilgrims to take the Ganga-jal back home. Some carry the holy-water to the temples in their native places too.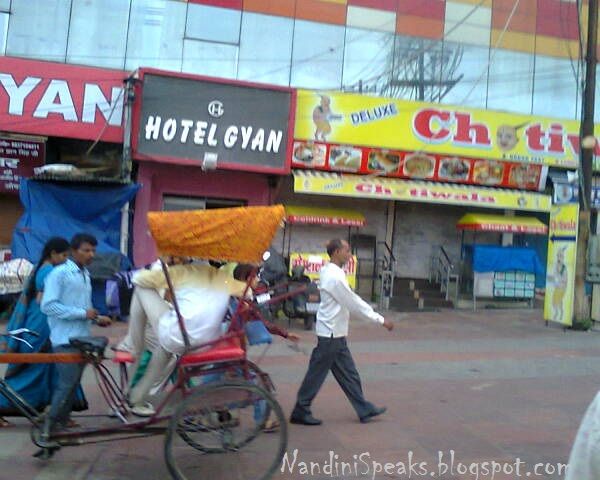 Is that the famous Chotiwala restaurant? Well..didn't try it.
Well... beliefs! What can I say. Does taking dips really washes off our sins? Do all these people never do any kind of sins after their baths in these ghats or do they come back again to wash them off all over again, and the process repeats? The earth must've got thousands of rivers flowing in it, are all regarded with such piety. If not, why? I left the place with questions in my mind. And..no, I didn't take any holy dip, but, enjoyed the experience nevertheless. There are many smaller ghats in different parts of the city too where the Ganges flows by.
Read next part - Here! Stay tuned for all my road, rail, flight, cruise & walk trips.
( Images - ©Mine. All rights reserved. )
Our Rating Scale is : 1 to 5 = ◕◕◕◕◕ - It was Awesome!
---