Photo Travelogue :
Read first part -
Here
!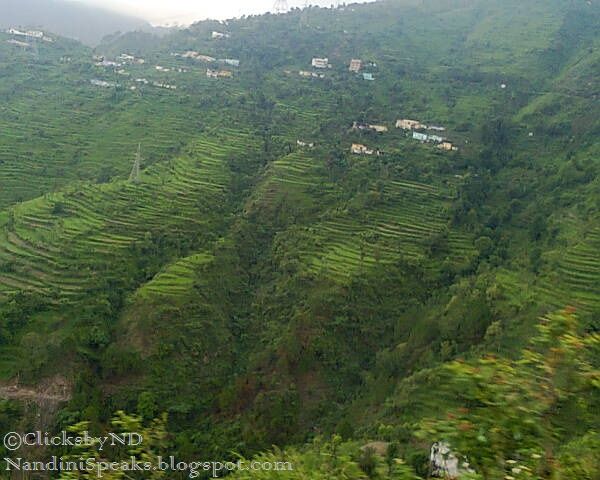 My journey sped down-hill. I think, it takes lesser time in return journey compared to what it takes on the onward journey, because, I was passing through the now-familiar landscapes quite fast. And much as I was fearing that I'll reach Rishikesh late in the night, nothing of the sort happened. Infact, there was still little day-light left when alas, we touched Rishikesh.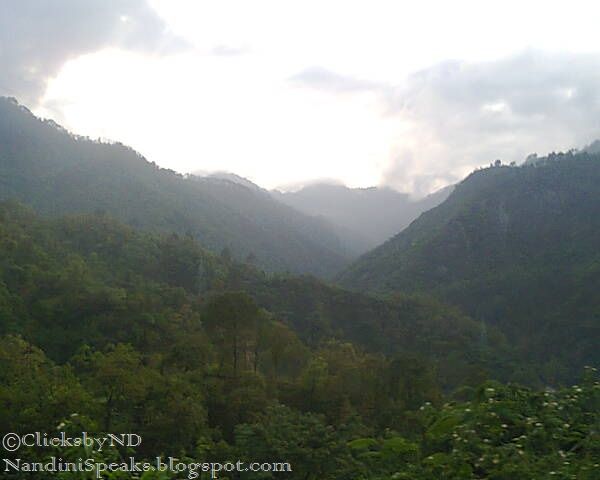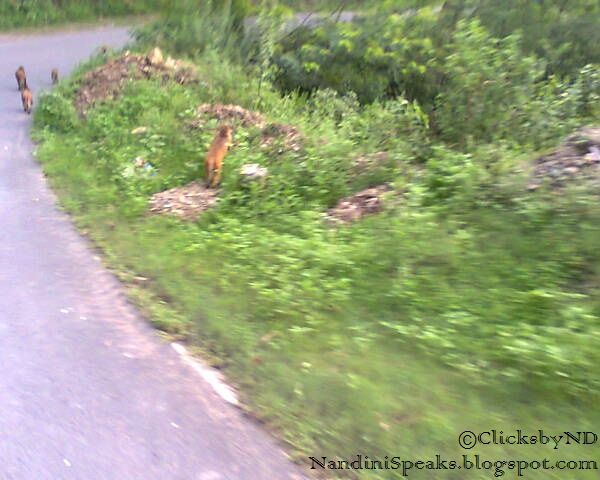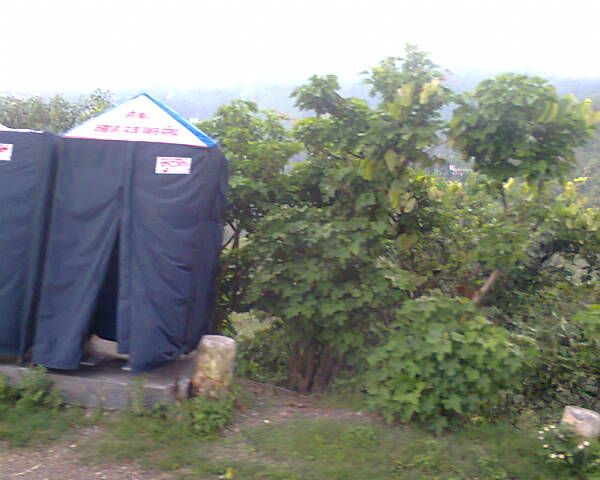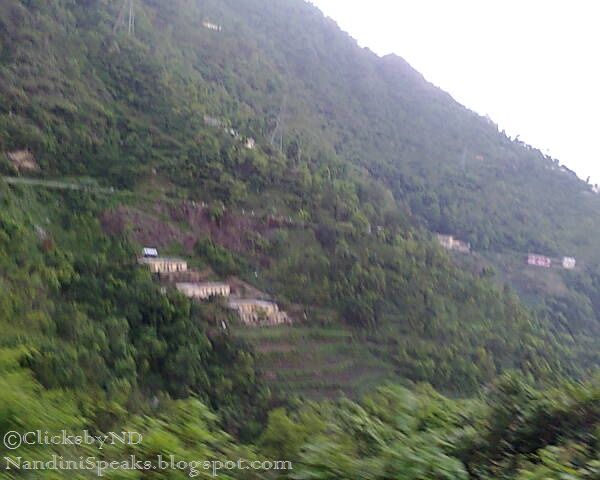 The mountain monkeys, the odd man-made nature's call tents, the winding roads...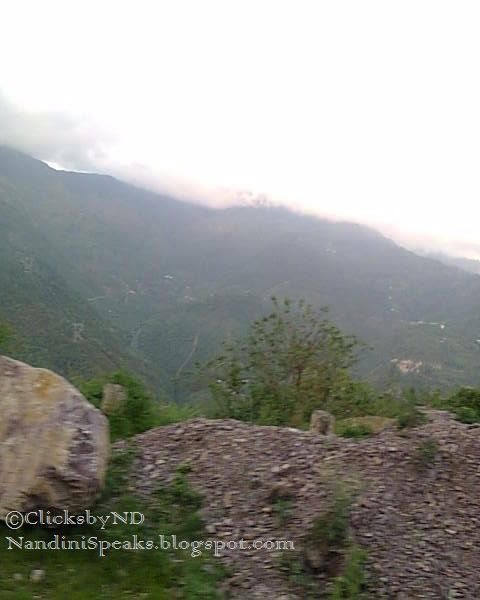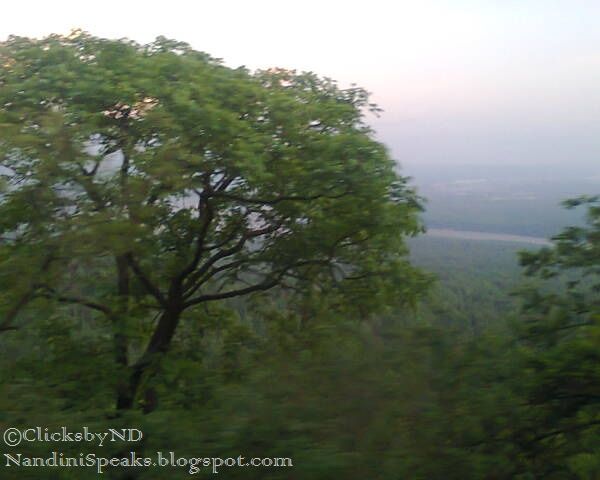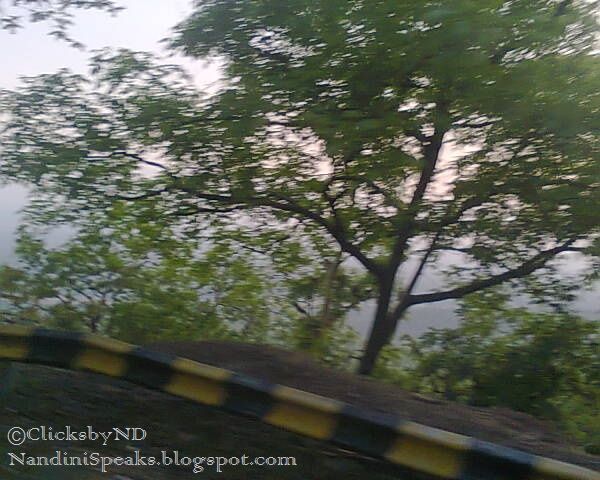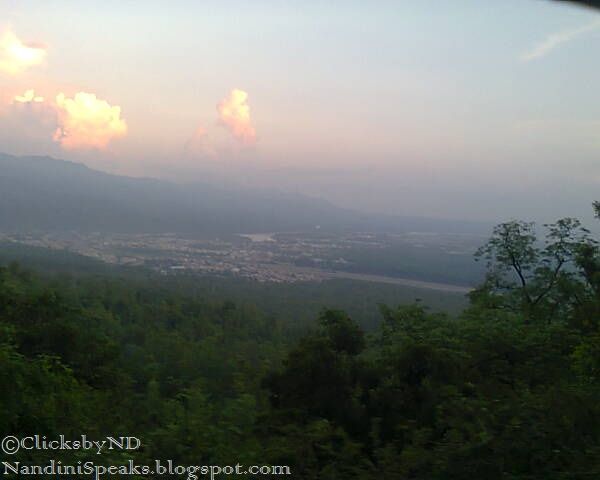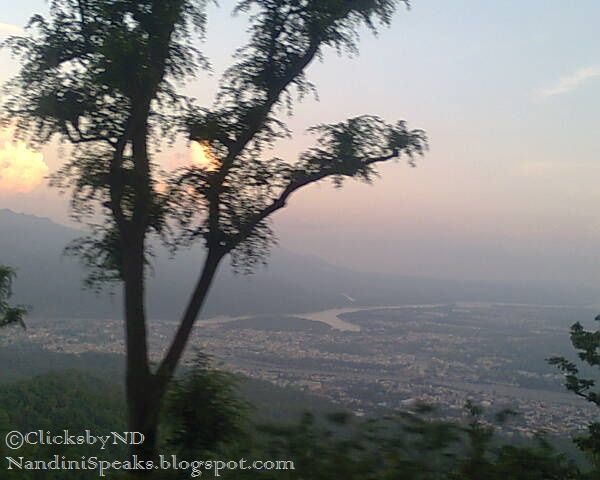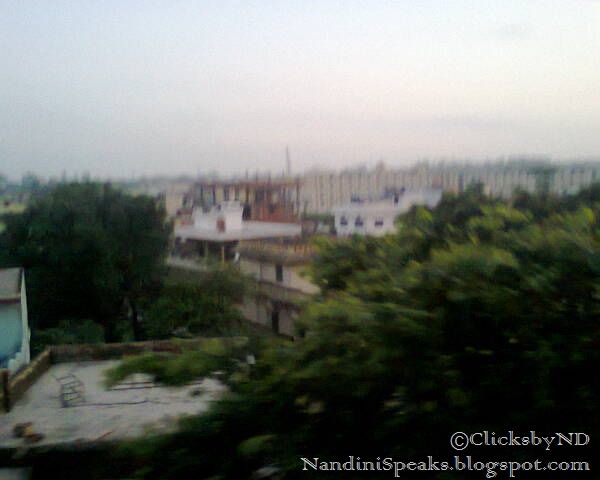 Rishikesh, at last. See? There was still little day-light left!
Reaching early, I rushed to the bus-stand hoping to get my umbrella back. But on enquiring the people at the counter, they told me that the bus driver and conductor had already left, and that the bus was stationed at the parking-yard, behind. Not the one to give up easily, I made one of them call the bus-owner itself. Meanwhile, I also took the refund, as the bus didn't quite take me to the destination. I created quite a ruckus, and the bus-owner, frustrated arguing with me, sent one of his hench-men, who took me all the way to the yard at the back. I was also accompanied by one of the people whom I had enquired earlier
( he was concerned for my safety, as that place would be filled with drunkards )
, and after searching a lot, finally, found the bus
( I had the ticket, which had the bus number on it ).
However, there was no umbrella inside. I guess, either the driver or the conductor had taken it, phew! I called the owner again, who told me, they'd come after a week. I felt bad at losing my umbrella forever :-( And, for it, I did put up quite a fight :D But realizing it was gone for good, I slowly made my way back to the ashram.
Address : Chamba, Rishikesh, Uttarakhand
Read next part - Here! Stay tuned for all my road, rail, flight, cruise & walk trips.
( Images - ©Mine. All rights reserved. )
Our Rating Scale is : 1 to 5 = ◕◕◕◕◕ - It was Awesome!
---