Photo Travelogue :
Read first part -
Here
!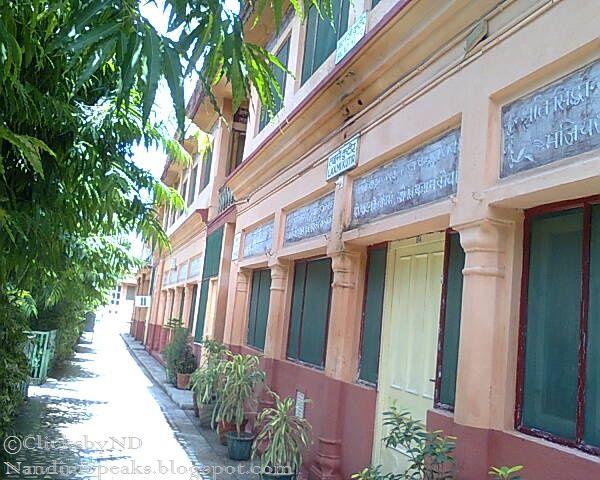 I had tough luck finding a room that morning. It was almost 11.45 am and I hardly had enough time in my hands. My itinerary was tight and finding accommodation was becoming a daunting task
( my back-pack getting heavier by the minute :s ).
Some ashrams told me to try next time....duh!!! Lol, as if I'd come all over again only for their room. I had enquired 6-7 properties till now
( on the right )
without any success, when I spotted the Parmarth Niketan Ashram. My first thought was - Wow, its massive! Someone had earlier suggested me to go there, as there were plenty of rooms in the ashram - almost 1000+! So, I walked in. But walked out in the next few minutes as well. Well, at the reception I was told there was only a double-room available and that cost double too. I thought to try my luck elsewhere
again
and told them to keep a spot
incase
, I returned - as I was searching for a budget space. And before long, I was back in the premises, booking the same room.
It was like, that day, that room at Parmarth Niketan was my fate.
So, paying done, I booked.
( there was a big row happening simultaneously, with some refund being demanded, but, thats another story )
. I enquired at the reception if it was feasible to reach Tehri that day - already, lots of time was wasted. I was told, it'd take 3-4 hours and advised not to go, as it'd be hard to get a return bus if it got late. I decided to take that chance and rushed to my room to refreshen up before going off again. Tehri had to be that day itself, there was no other option left.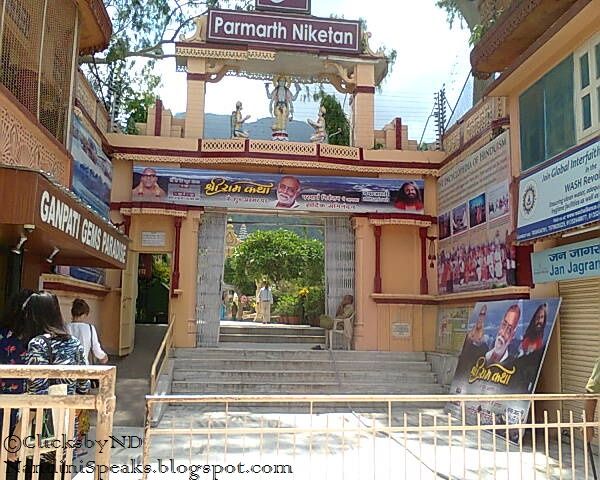 The sprawling Parmarth Niketan Ashram.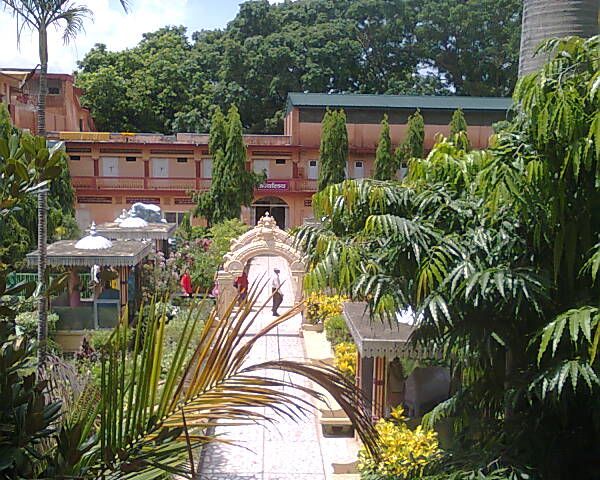 View from top :-)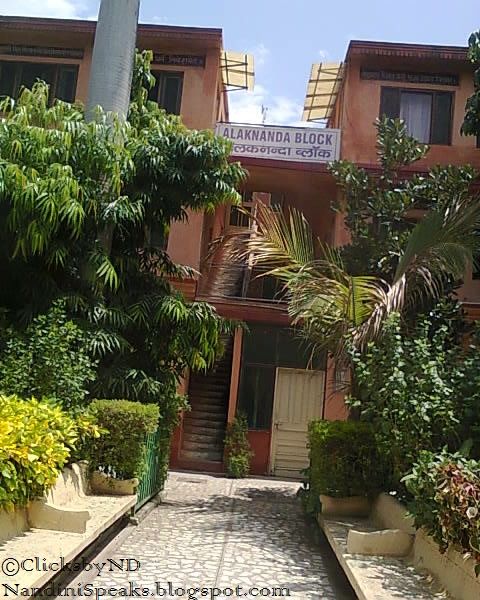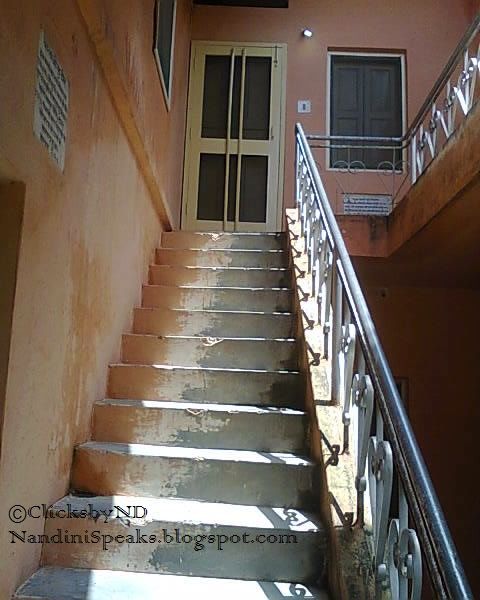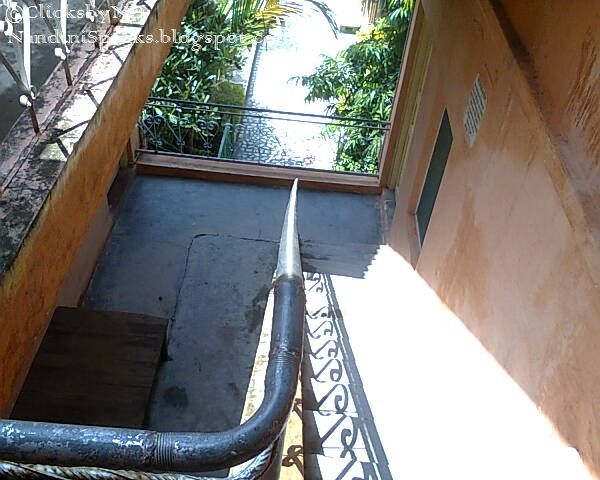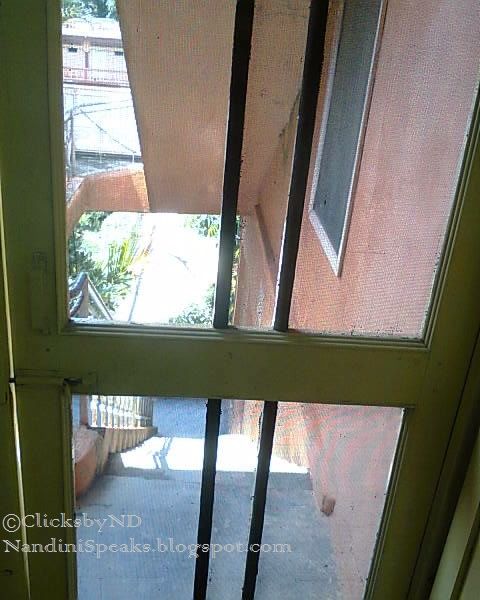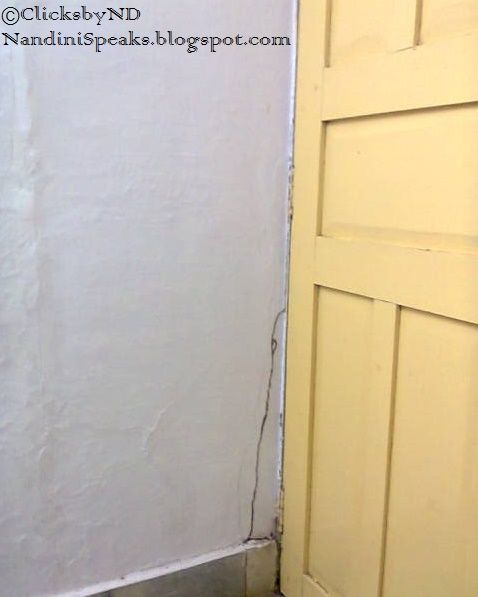 Well, that's the entrance to my block. 2nd Floor, it was. Alakananda Block.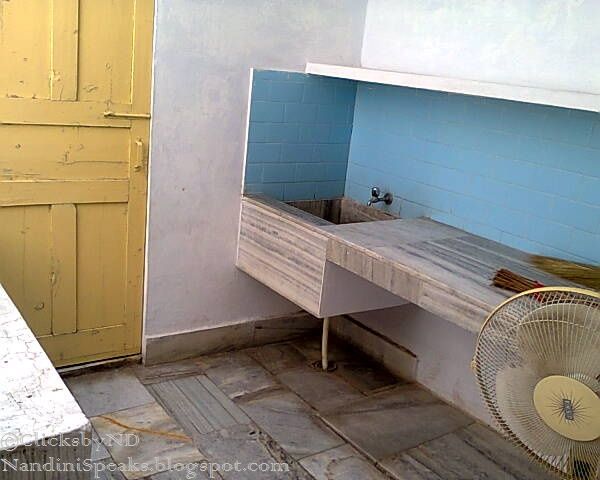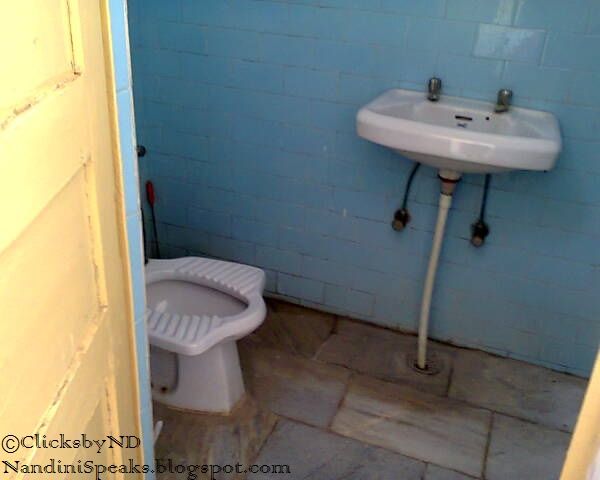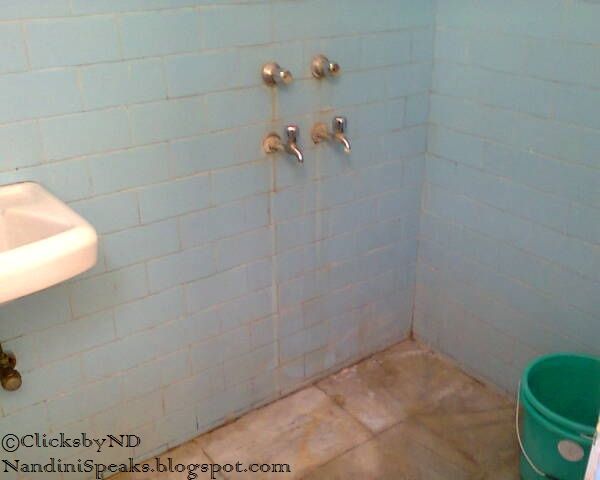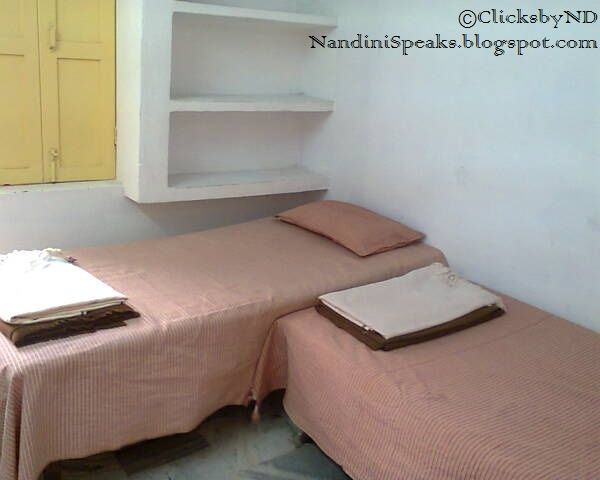 My room, for 600 bucks per night! Not bad. It was a double-bed room with decent amenities and a spacious bathroom. There was a power-cut that night, but I guess they have generator facilities.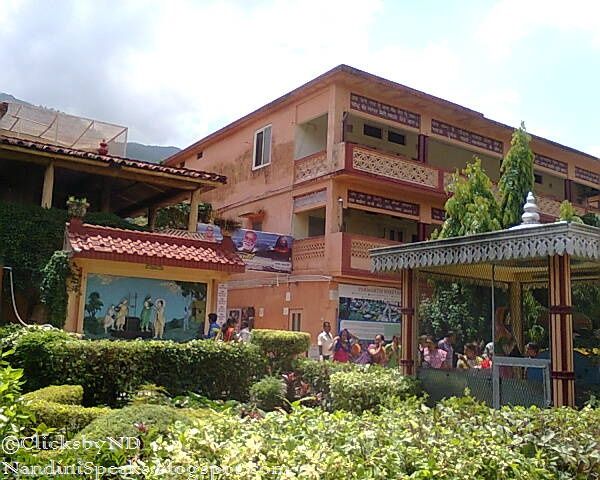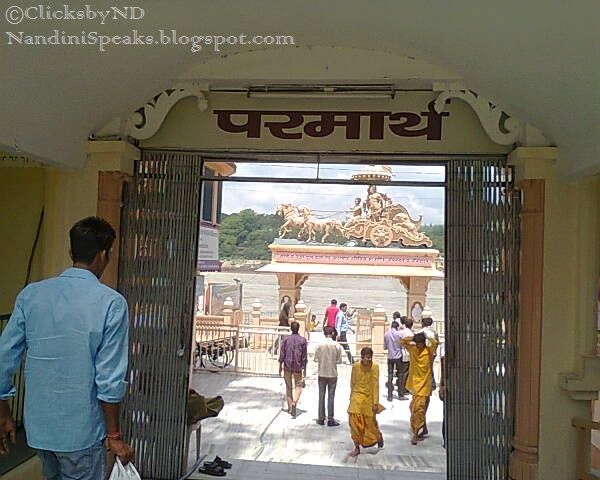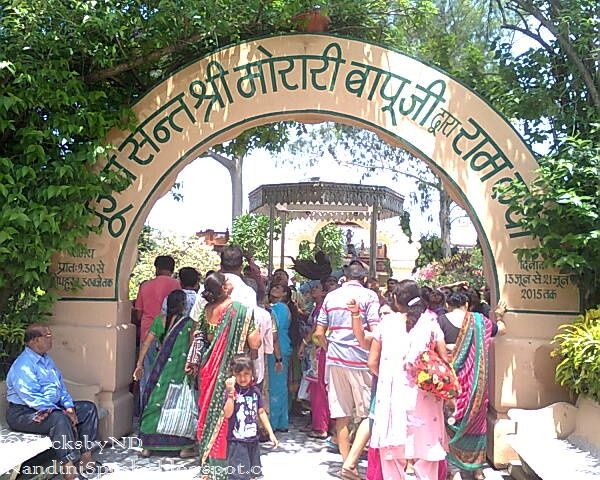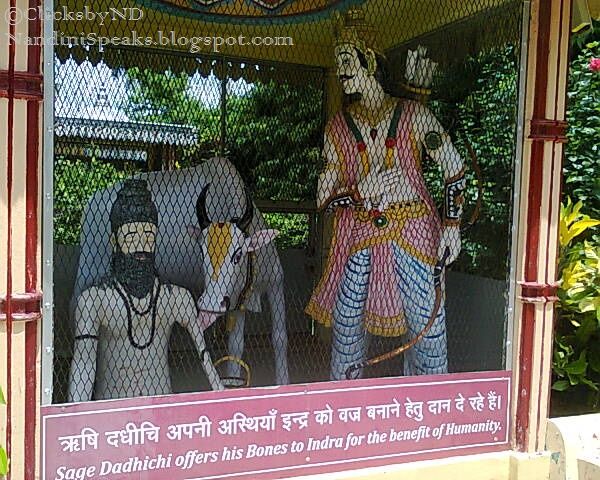 I had a great time strolling inside the complex and clicking pictures. Full of greenery and interesting statues
( with stories inscribed ),
it felt home. There's a cafeteria too in the premises, but unfortunately, I didn't get time to check it out.
International Yoga Day
is celebrated in this ashram
( feb-mar ).
I felt bit guilty as I was not very religious and was using the ashram only for my stay and not for religious/yoga purpose like other visitors. In all, I must say, it was a memorable experience and Parmarth did come to my rescue that day and took me in its shelter
( paid of course, hehe ).
Donot miss the evening Ganga-arti while here, I hear, its quite a sight.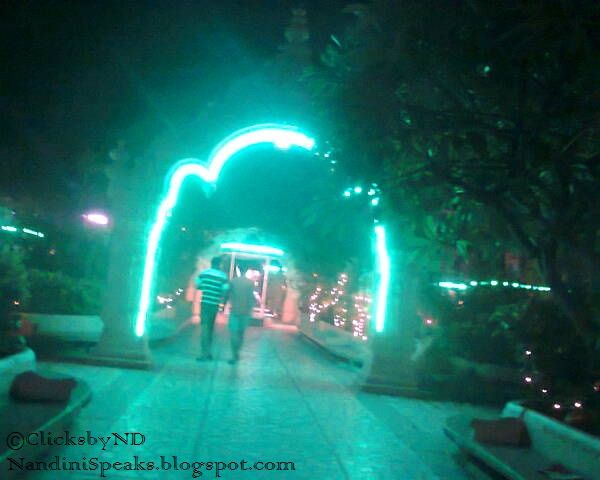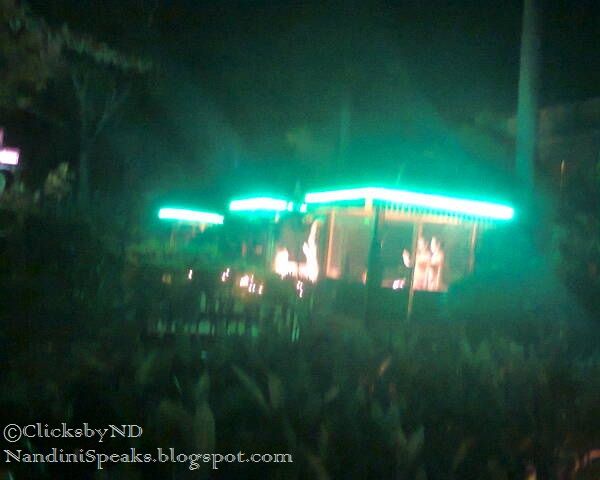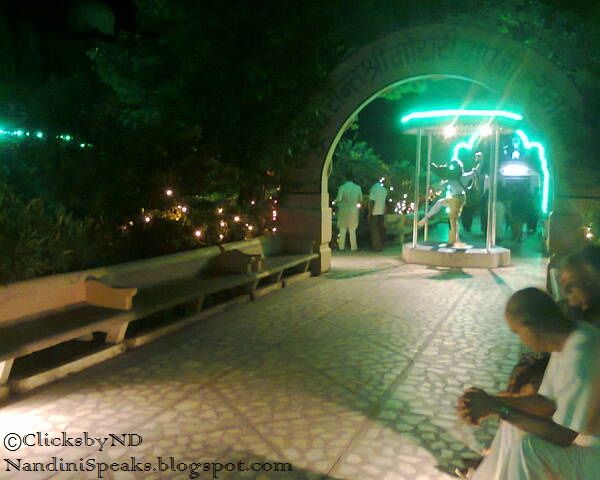 at night...
Parmarth Niketan is an ashram located in Rishikesh, Uttarakhand, India. Parmarth Niketan is situated in the lap of the lush Himalayas, along the banks of the Ganges. As the largest ashram in Rishikesh with over 1000 rooms, Parmarth Niketan provides a clean, pure and sacred atmosphere as well as abundant, beautiful gardens to thousands of pilgrims, who come from all corners of the Earth. Parmarth Niketan is open to all visitors, with no discrimination on the basis of race, nationality, religion, caste or creed.( wiki )
Address : Main Market Road, Near Ram Jhula, Swarg Ashram, RishiKesh, Uttarakhand 249304.
Read next part - Here! Stay tuned for all my road, rail, flight, cruise & walk trips.
( Images - ©Mine. All rights reserved. )
Our Rating Scale is : 1 to 5 = ◕◕◕◕◕ - It was Awesome!
---