Photo Travelogue :
Read first part -
Here
!
If you've read my trip uptil now, you'll know
instantly
how adventurous it has been so far with unexpected twists and turns. Unplanned and inpromptu trips are always something that keeps you on the edge. You don't know what'll happen next. After nearly giving up hopes of finding accommodation; suddenly, by luck, I got an awesome one at
Parmarth Niketan Ashram
. Time was running out and I had to be in Tehri and back, all in the same day. It was approaching noon almost, as I hurried to the bus-stop again, but not without walking all the way back via
Ram Jhula
to the auto-stand first, which was some distance by itself. I went to the same bus-stop from where I had alighted earlier. The bus-stop has two sections - one that plies in the plains and the other going up-hill. To my luck there was no bus to Tehri. The morning one had already gone at around 10 am and there was none
( its always best to go in the mornings ).
There was only one bus going beyond though, which would pass by naya-Tehri, so the bus-counter people told me to board that one - which would leave at 1.30pm. I didn't want to wait that long so simply didn't know what to do. People gathered around me as I enquired about. Sigh, that's India for you. See a solo female traveller and everyone will crowd you like bees, and each giving their own smart opinions. Most told me to catch the bus next morning, as if I'd be around till then. Alas, since, I couldn't push those people to start the bus early, I waited meekly till the bus filled up. I ate my parathas in my seat hoping to make it that day. The bus started in its time and we moved at last, with me twitching my fingers
praying
to get a return bus somehow. I was told no bus will ply in the hills after 5
( after dark that is ),
so, I had to reach and try to catch the last bus somehow. Well... we started for Chamba first. It annoyed me more by making stops for more passengers on the way. Arrrgh!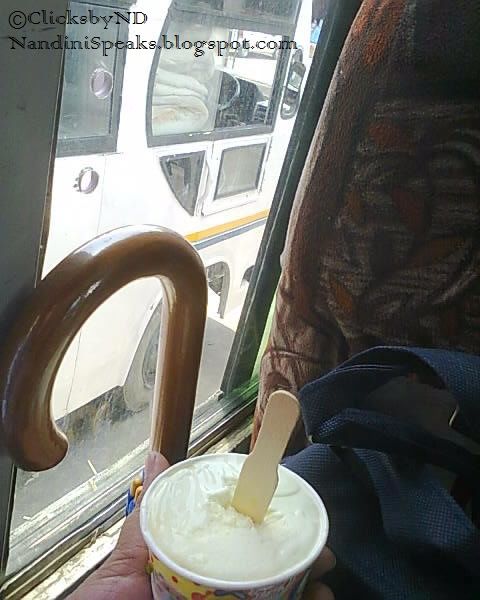 That's my Umbrella, we parted ways in Rishikesh :-(
The bus drove around the roads of Rishkesh for a while, before taking a right turn which went straight up the hills ahead. Till now, we were at the foot-hills and suddenly we were going up.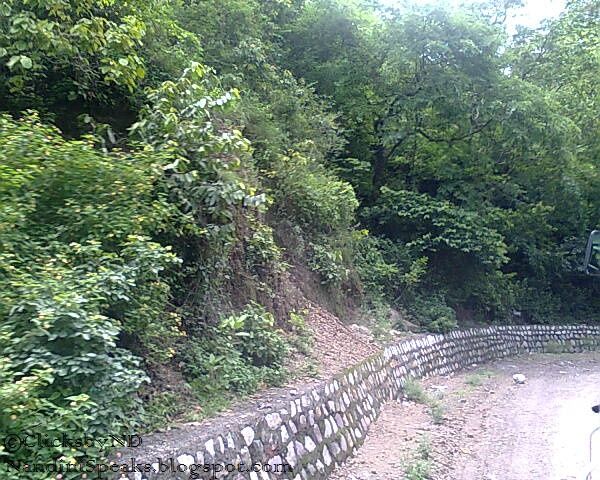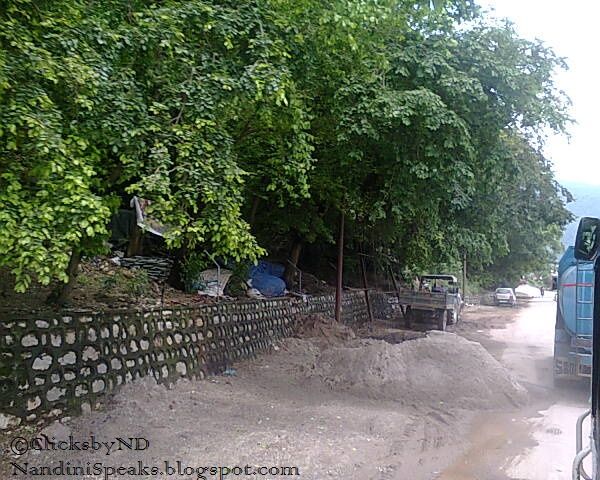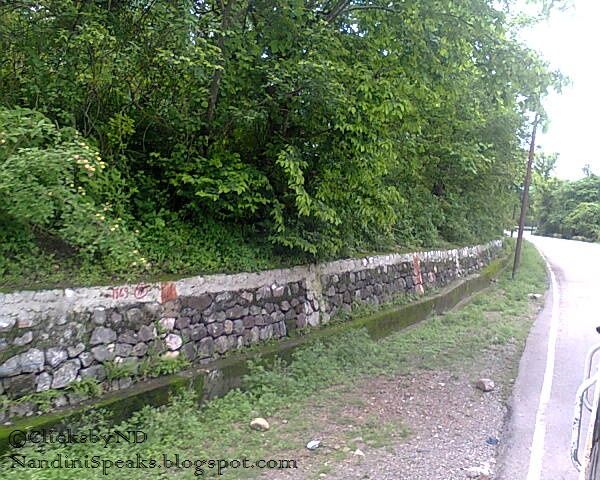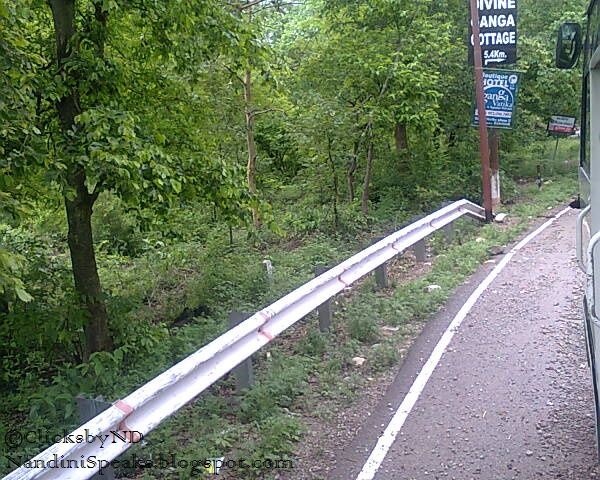 Enjoyed the greenery, meandering around the serpentine roads...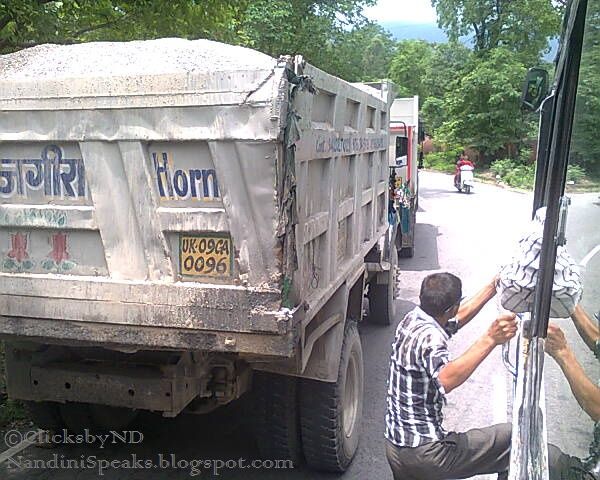 Until, the bus came to a grinding halt.
What the Fish!!! Quite literally so. There was a road-blockade ahead due to land-slides. And no bus/heavy vehicles could go. What a tragedy. There seemed to be no end to the obstacles I was facing. What now? The bus waited for some time, before announcing that they'll head back to the bus-stand. Oh..no, I thought. I could see small vehicles, two wheelers going past us
gleefully
. They were allowed. Some passengers got down and halted some of these vehicles for a lift, while I sat disappointed and the bus
ultimately
took a de-tour. All my enthusiasm had collapsed.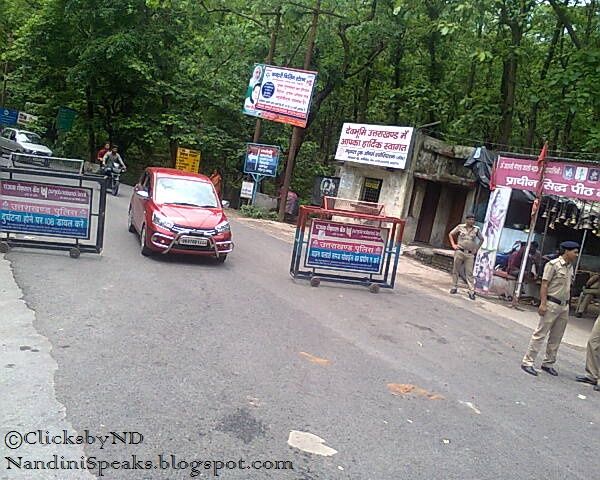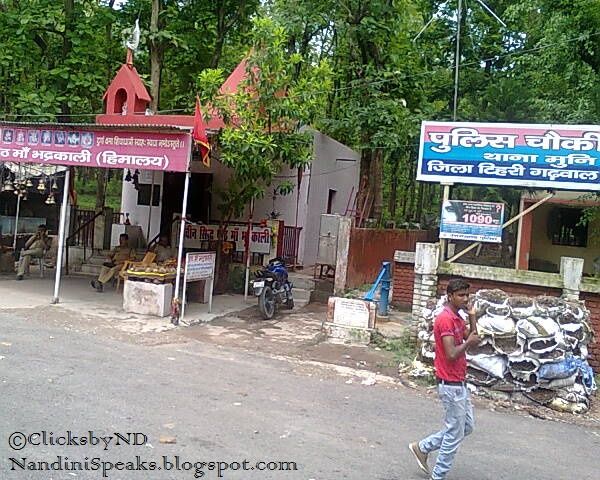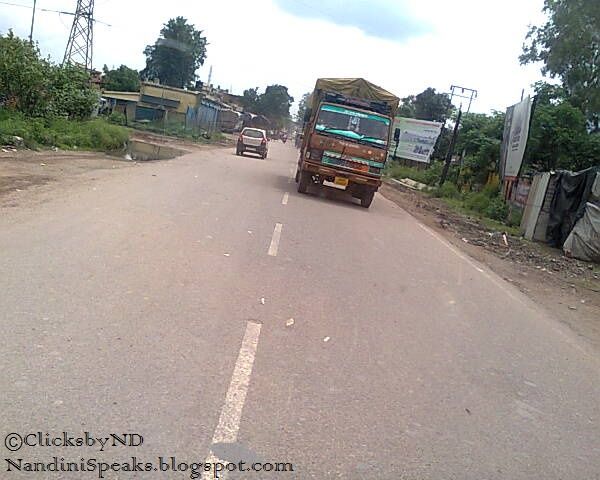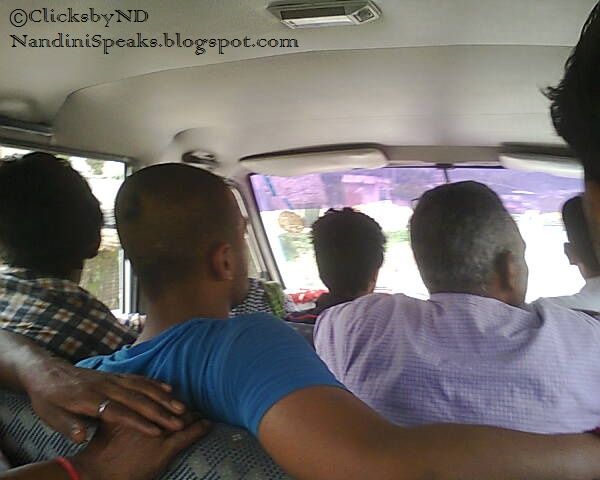 My co-passengers in the jeep-tracker \:D/
The bus came back to the stand, but mid-way, like few others I decided to hop down and catch a tracker instead. Trackers are tourist jeeps and they were allowed to go. So, at a certain busy turning
( where the bus had taken a right turn earlier ),
I got down in a hurry - forgetting to take my umbrella along, in the process. That was the last I saw her. Anyhow, I did realize my folly, but, decided not to go all the way back to the bus-stand. I thought, I'd go to collect it later in the evening or perhaps the next day. The bus wouldn't be going anywhere that day. So, I joined my co-passengers in a crowded tracker. There was barely any space to move. But, that was my only choice now. It was nearing 2.30pm and I couldnot afford to waste a second more.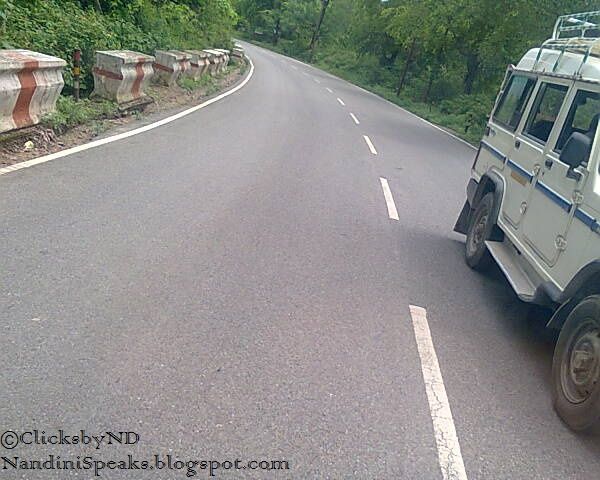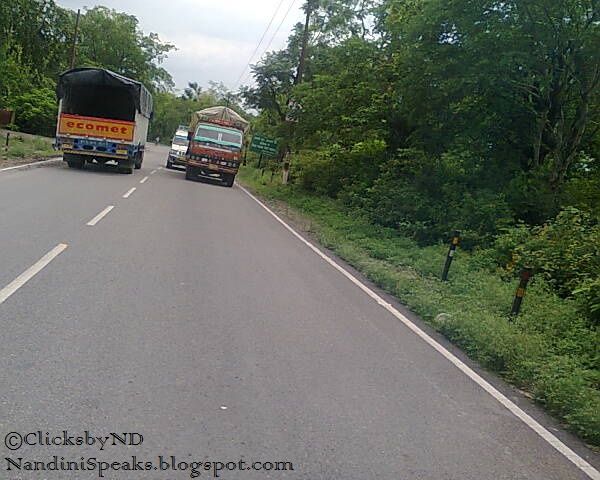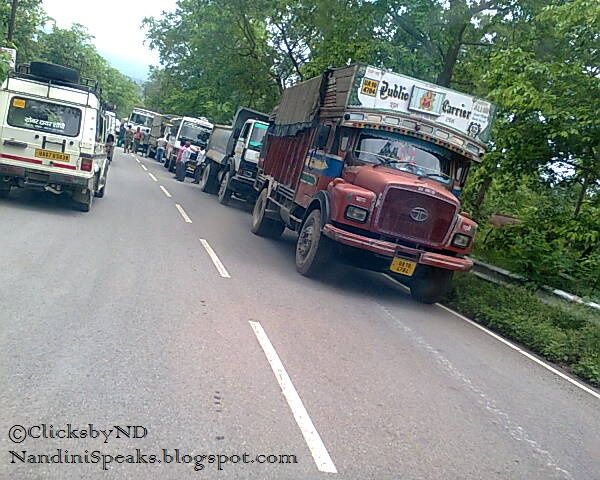 We crossed the same blockade area...no body stopped us this time.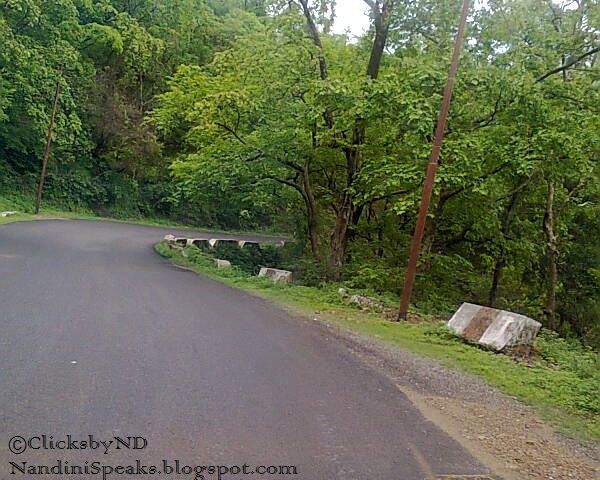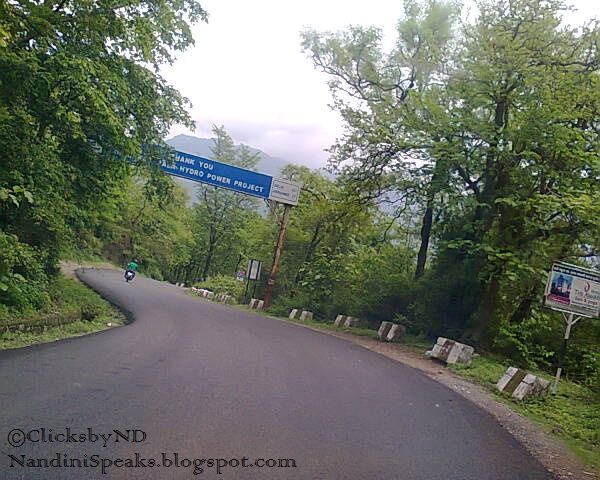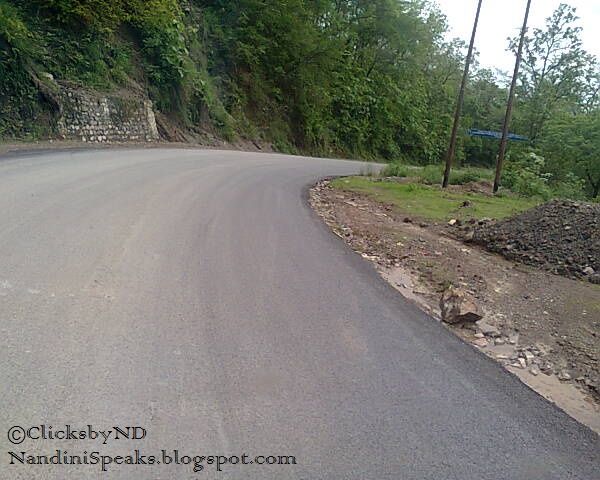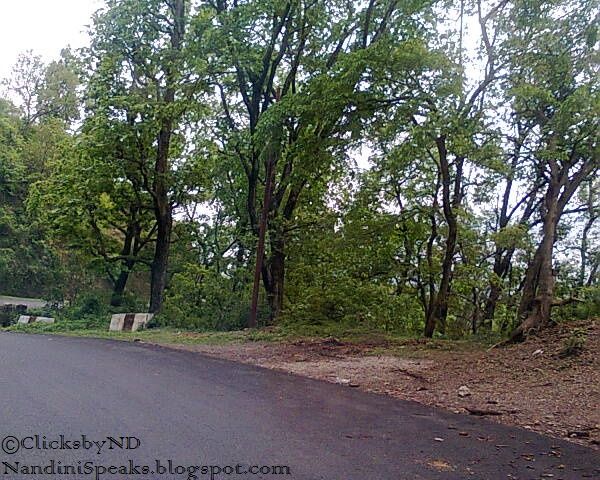 And again up, up up...we went, till the Tehri signboard greeted us.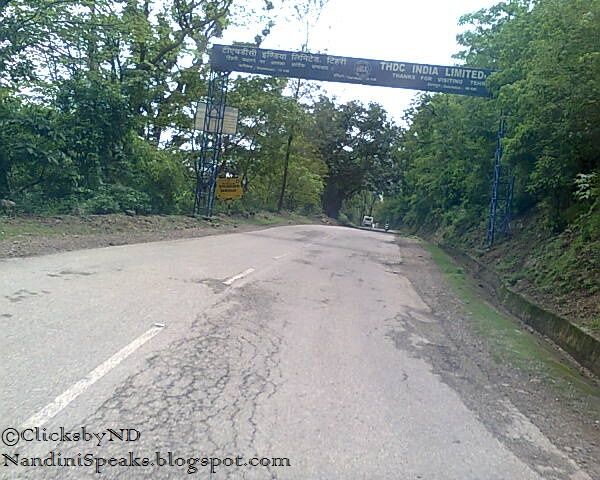 Chamba is a town in Tehri Garhwal district in the state of Uttarakhand, India. It is situated at a junction of roads connecting Mussoorie and Rishikesh with the Tehri Dam reservoir and New Tehri, a city and a municipal board in Tehri Garhwal District. This urban municipality area has 14 wards, from Vasant Vihar to Vishwakarma Puram and is known for the Tehri Dam, which is the highest dam in India and one of the highest in the world.( wiki )
Address : Tehri Garhwal, on Bagirathi River, Uttarakhand 249124
Read next part - Here! Stay tuned for all my road, rail, flight, cruise & walk trips.
( Images - ©Mine. All rights reserved. )
Our Rating Scale is : 1 to 5 = ◕◕◕◕◕ - It was Awesome!
---