Photo Travelogue :
Read first part -
Here
!
I had heard a lot about the Jhulas
( Ram & Lakshman )
in Rishikesh. They are hanging narrow foot-bridges
( man-made )
situated over the Ganges. Often two-wheelers and animals use it too. But no big vehicles. So, once I got down from the bus, my first step was to head towards one. At first I thought, they'd be next to each other, but I was wrong. Well, they are near but not near enough. So, the first auto
( vikram ),
I hailed, suggested to take me to Ram Jhula which was nearer to the bus stand. Its older and that part is pretty quaint too, compared to the little modernised Lakshman Jhula area. I also had a place in mind named 'Swarg-Ashram ' which was also where I was headed. Research told me, I could experience ashram-life in these parts, so, being in Rishikesh, that was my natural and first choice.
Couldn't believe, I was atlast in Rishikesh!
The auto dropped me off at its designated stop, rest of the way I had to walk on foot.
Passing by the narrow lane towards Ram-Jhula. Lots of shops, hawkers/vendors and yoga-centers over here. And yea, caught glimpses of the Ganga-ghats every few seconds as well.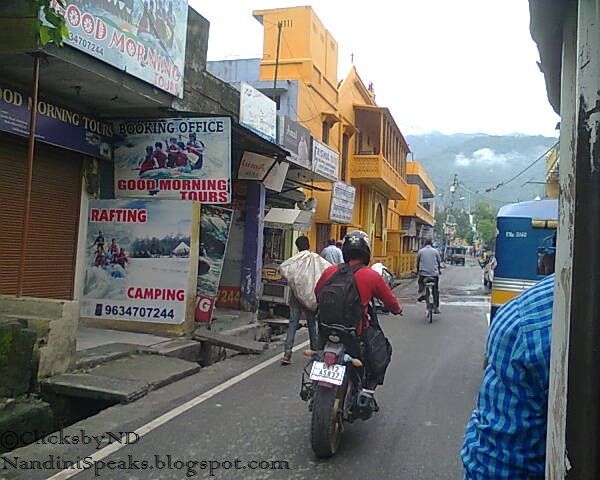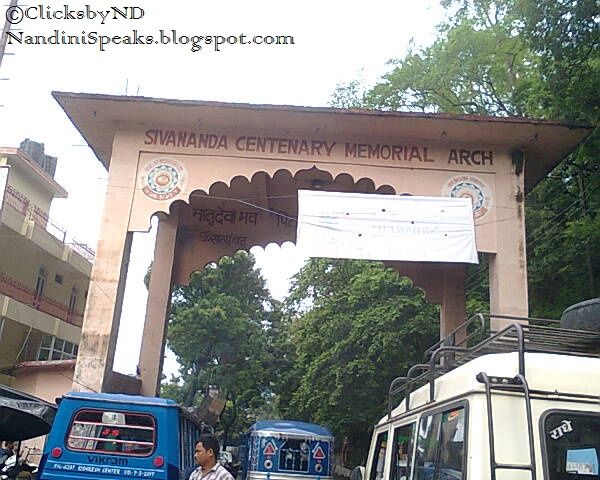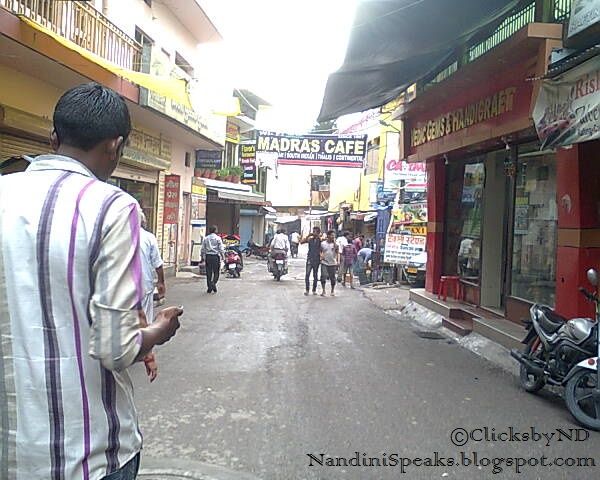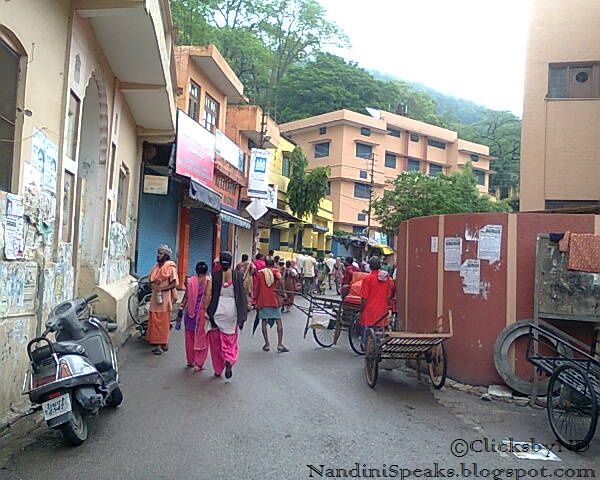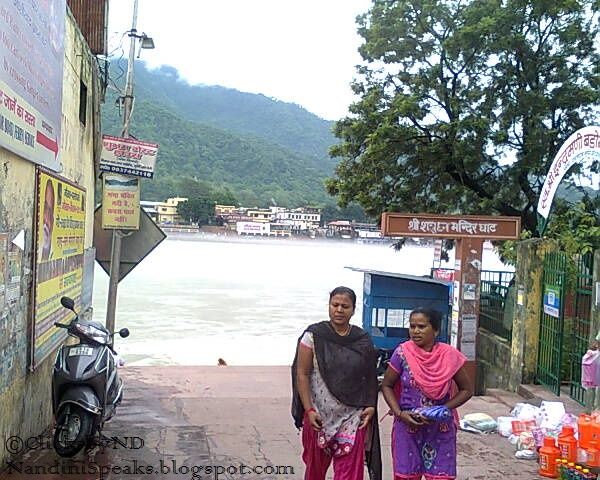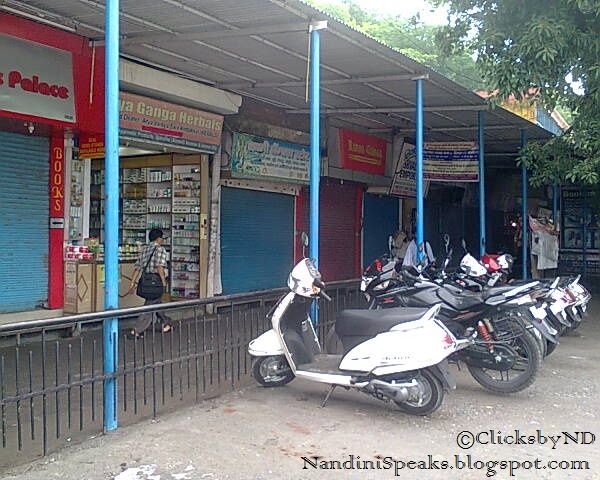 I felt kinda 'deja-vu' walking down the small pathway. Was I here before? Hmmm....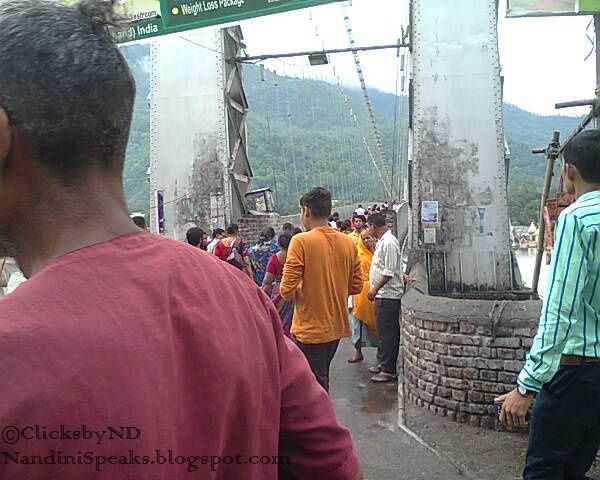 On reaching the Ram Jhula :D Do check the exclusive post on it, with more pictures.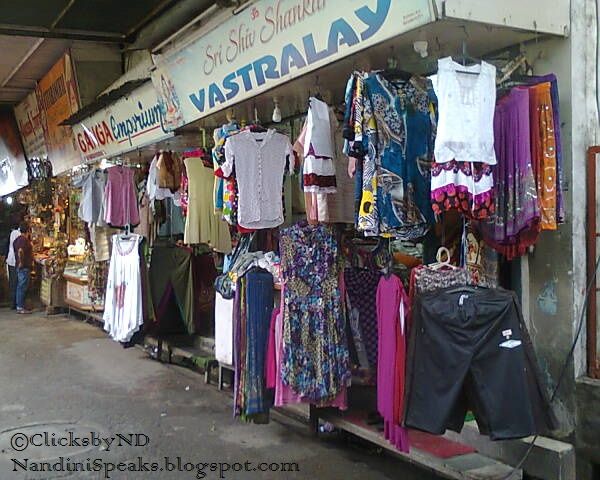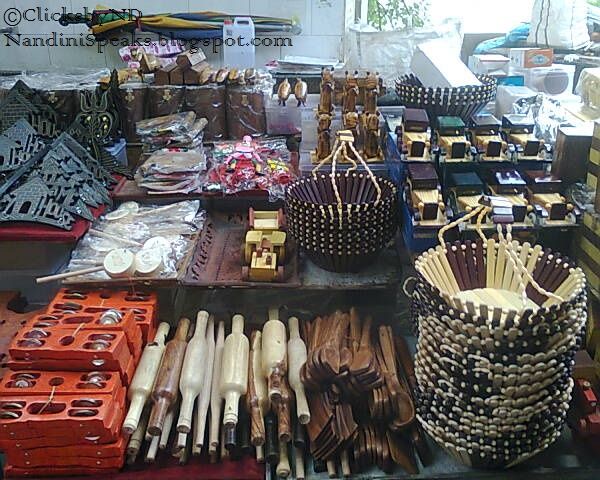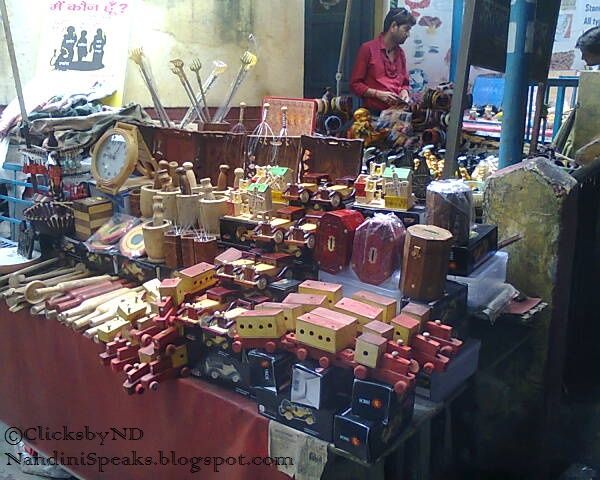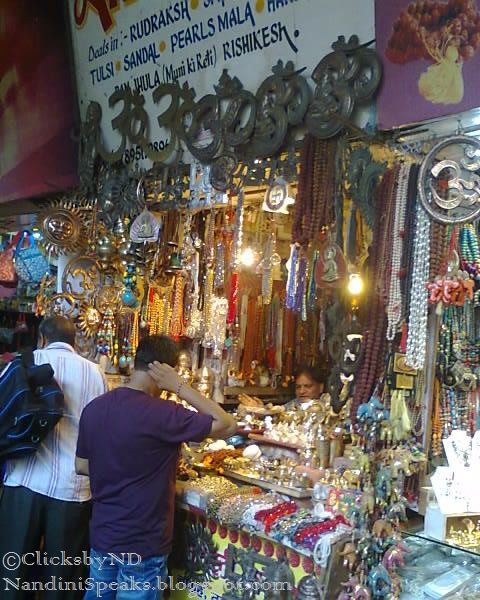 Shopping...............!!! Charming...one could get lost over here :D ( I controlled myself )
It was a long
cherished
dream of mine to visit these parts ¬ credit - the Amar Chitra comic books that I used to read, describing the ancient abode of Rishi-munis and Sadhu-sants. I'm not religious, but they do sound intriguing, don't they? Of late, though, Rishikesh
( a totally vegetarian, no-plastic-zone city )
has become the top go-to destination for beach-camping and white water-rafting in India
( during off-monsoons ).
Many foreigners throng the small city.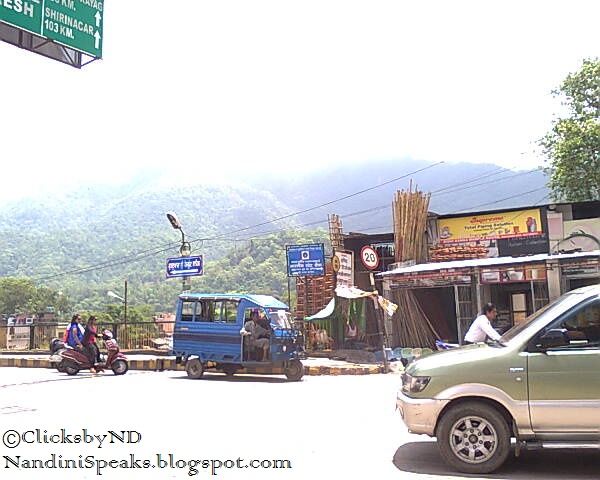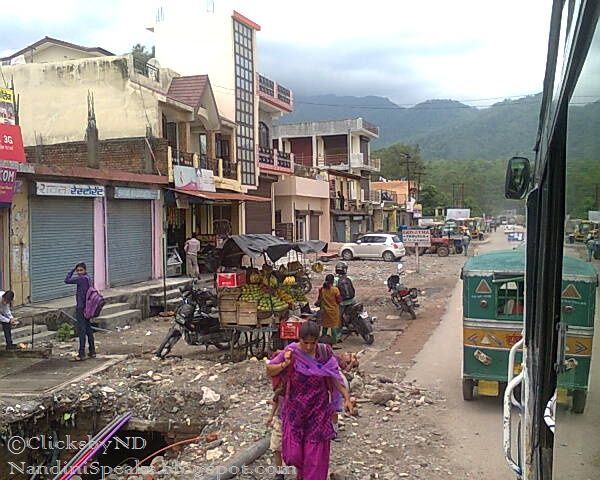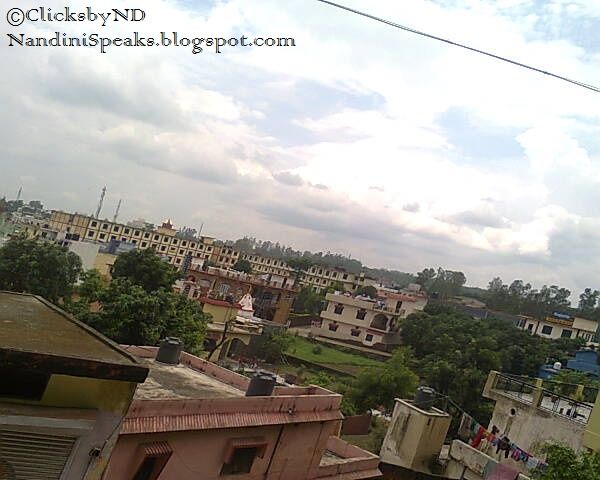 Rishikesh town, outside the Jhula areas.
Located in the foothills of the Himalayas in northern India, it is known as the 'Gateway to the Garhwal Himalayas' and 'Yoga Capital of the World'. Rishikesh is surrounded by three districts: Tehri Garhwal, Pauri Garhwal and Haridwar. It is approximately 25 km north of the city Haridwar and 43 km southeast of the state capital Dehradun. It is known as the pilgrimage town and regarded as one of the holiest places to Hindus. Hindu sages and saints have visited Rishikesh since ancient times to meditate in search of higher knowledge. ( wiki )
Address : Rishikesh, Near Ram-Jhula.
Read next part - Here! Stay tuned for all my road, rail, flight, cruise & walk trips.
( Images - ©Mine. All rights reserved. )
Our Rating Scale is : 1 to 5 = ◕◕◕◕◕ - It was Awesome!
---