Photo Travelogue :
Read first part -
Here
!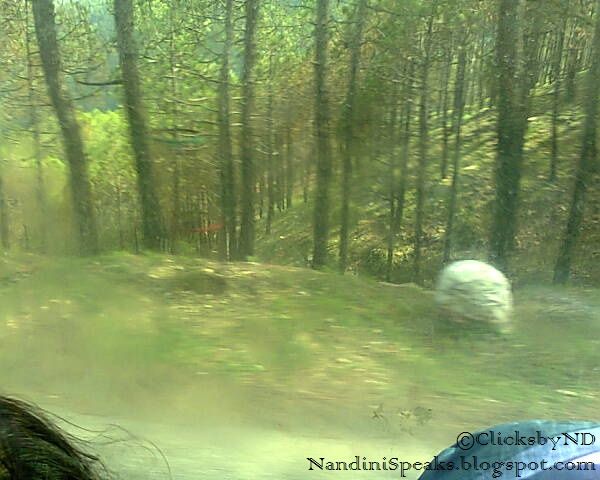 So, when the tracker stopped at the small nondescript town of Chamba
( after driving us for almost two hours ),
I had first assumed it to be Tehri. I immediately got down and started asking where the Tehri Dam was, and how to reach there. I was informed, that I'll have to go to New Tehri first. I was like - isn't this Tehri, already? No, was the answer. Just then, I saw a bus in a corner shouting 'Ghansali, Ghansali', one local told me to catch it fast, as it'd go via Tehri. So, I made a mad rush to the already crowded bus. Tehri was another half hour away, I was told, as I purchased my ticket. The bus started making its way through a steep, narrow rickety road and with me standing
( not getting any seat )
; the sight of the edges so near, with tall trees barely holding the hills together - it was surely a dizzying feeling, not to mention quite picturesque too.
Chamba is a town and nagar panchayat in Tehri Garhwal district in the state of Uttarakhand, India. It is situated at a junction of roads connecting Mussoorie and Rishikesh with the Tehri Dam reservoir and New Tehri. One can go to Kanatal ( 12kms ), Dhanaulti ( 31kms ) etc from this juncture.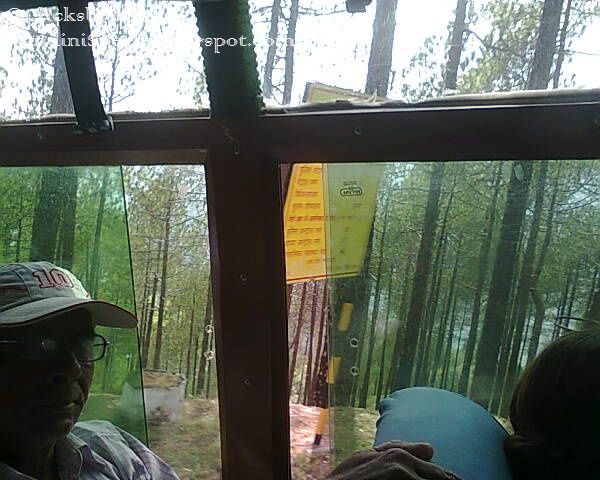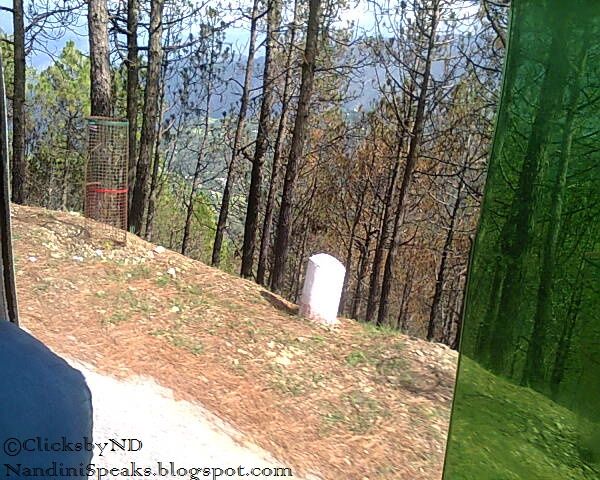 Well....well..well....lucky them! They got a seat before me :-)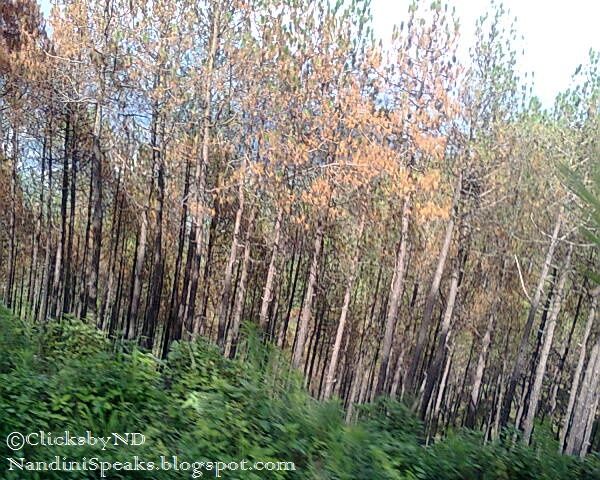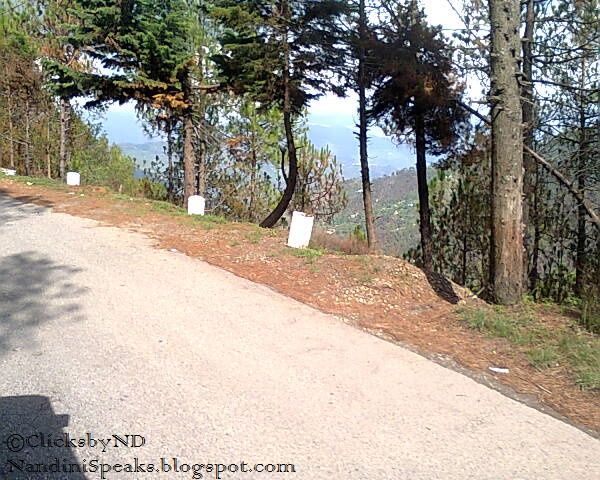 Nevertheless, I enjoyed the mesmerizing views outside.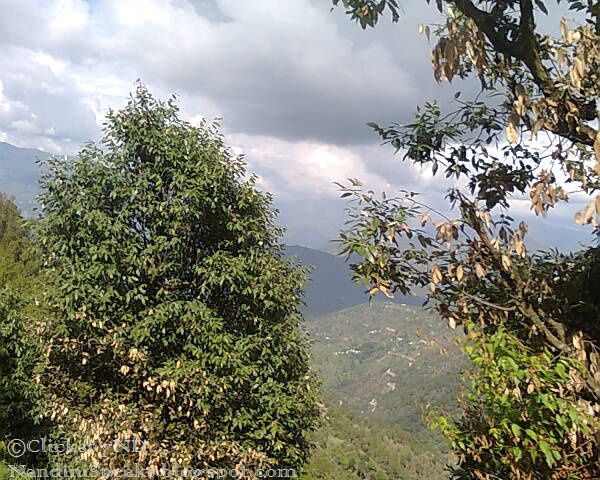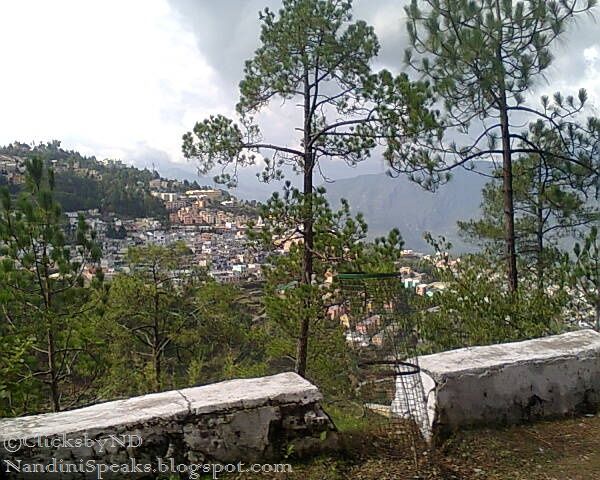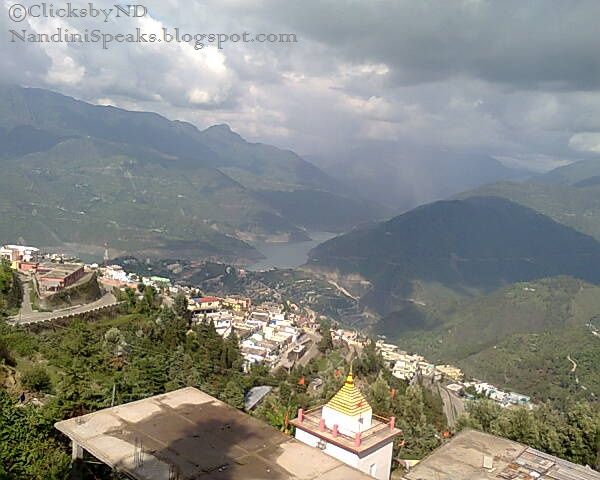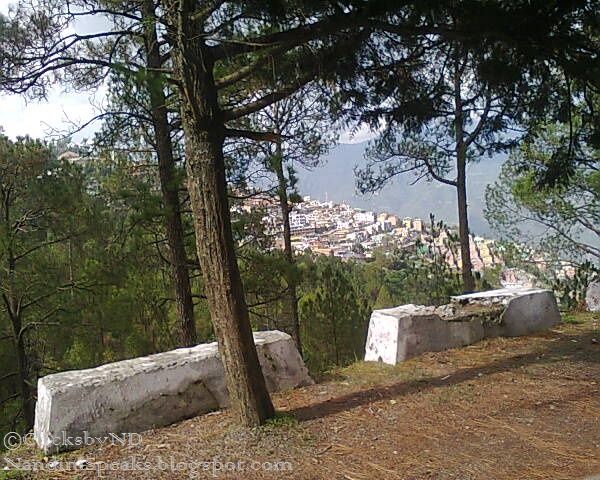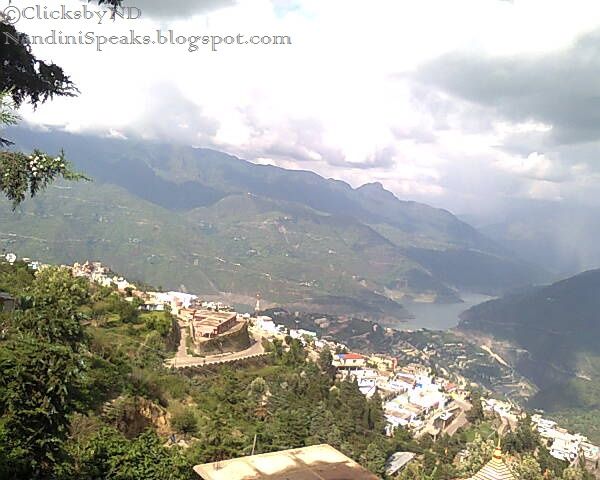 Finally, yes finally...we reached New Tehri!


Mountains #Mountains everywhere.Hope 2 b back soon, some day <3 #ttot #lp #travel #travelphotography #travelblogger pic.twitter.com/6XQvLluO2L

— ☆ ♪ NandiniDéka ♫ ♡ (@NandiniDeka) November 17, 2015
Address : Tehri Garhwal, on Bagirathi River, Uttarakhand 249124
Read next part - Here! Stay tuned for all my road, rail, flight, cruise & walk trips.
( Images - ©Mine. All rights reserved. )
Our Rating Scale is : 1 to 5 = ◕◕◕◕◕ - It was Awesome!
---