Photo Travelogue :
Read first part -
Here
!
When I visited Puri
( Orissa )
, during my childhood days, I was simply mesmerized by the sea. But more so by the sea-shells that lay in its sandy beach. Hundreds and thousands of them. Both me and my sister used to collect them in heaps and brought them home. Ah..such nostalgia. Bombay hardly has any in its beaches though, or maybe I missed them. Anyways, visit to coastal areas like Kanya Kumari, and there's no dearth of them. They are everywhere. Made into many different crafts or simply as decor pieces, both he and she sells sea-shells, here.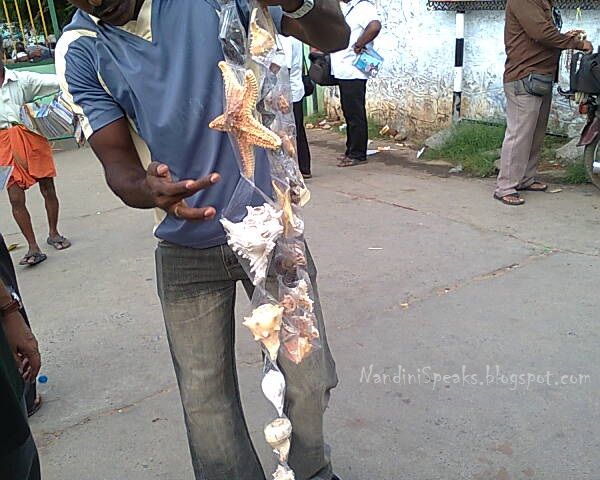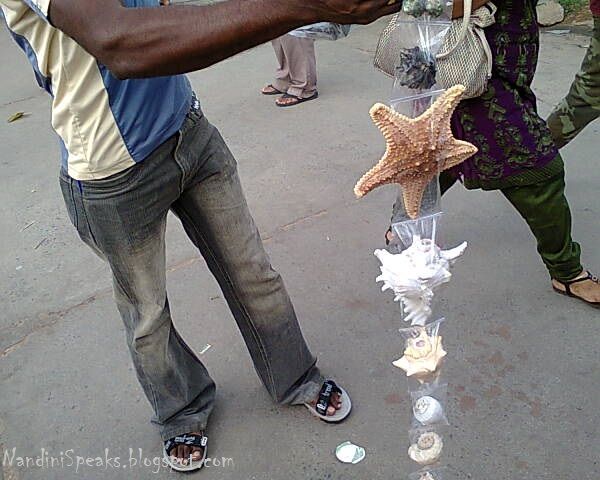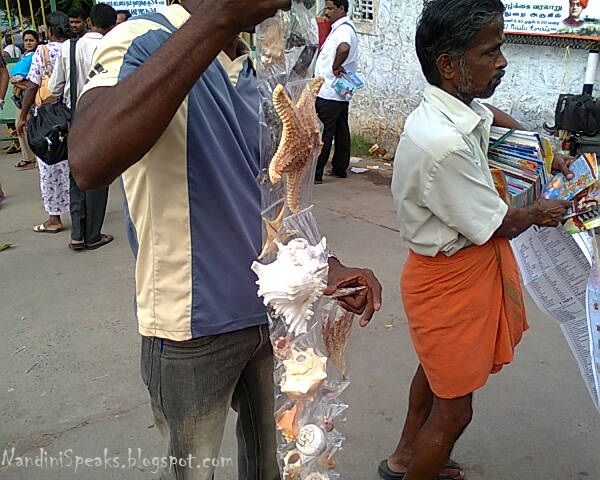 Spotted this guy on our return from ferry-ride to Vivekananda Rock Memorial.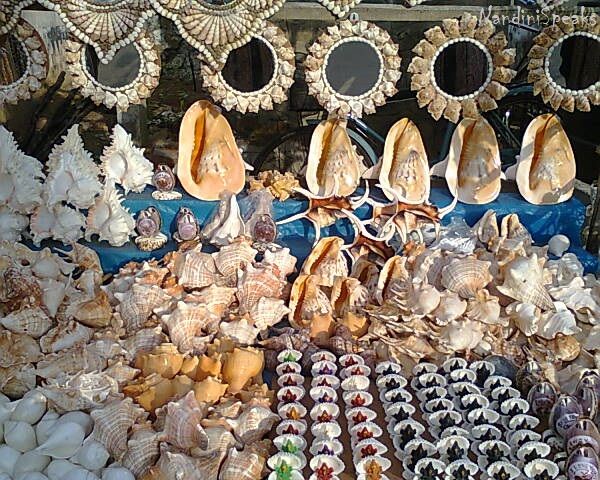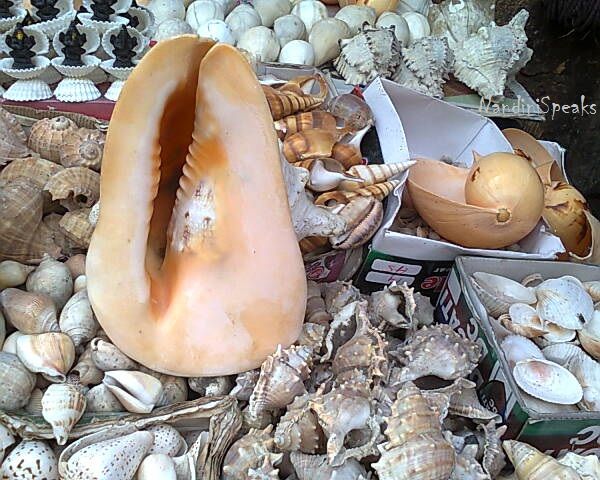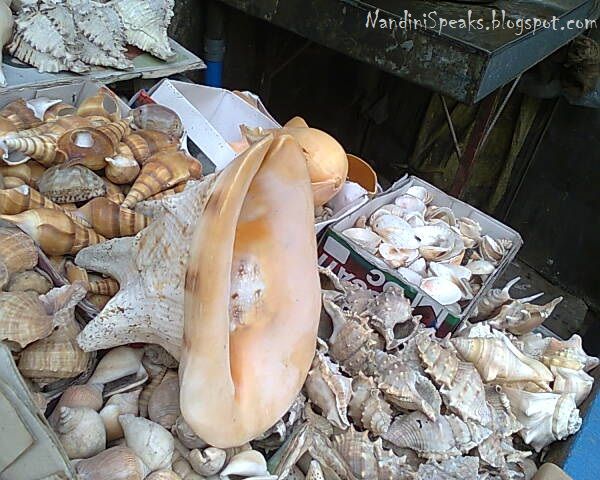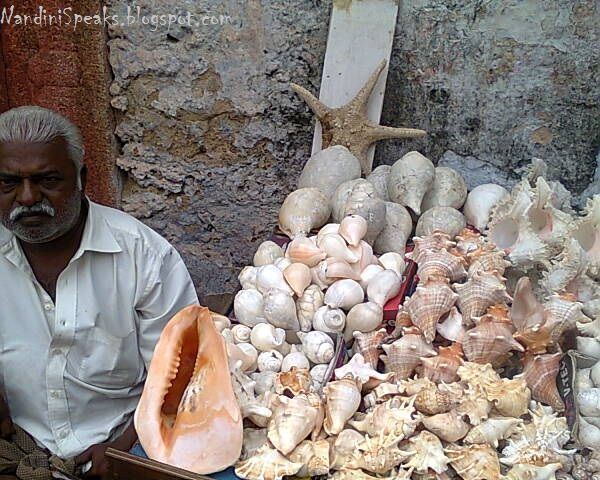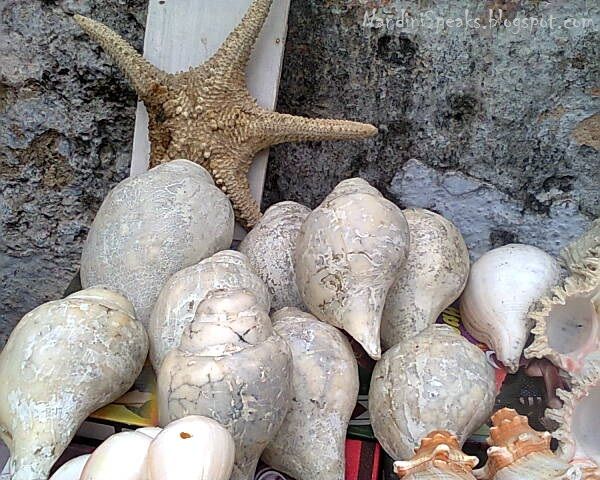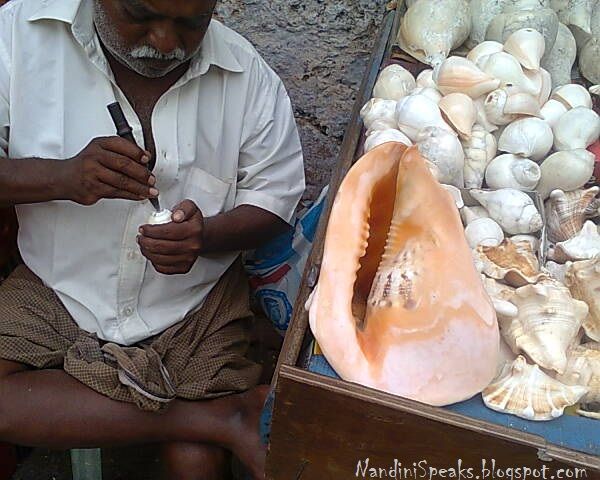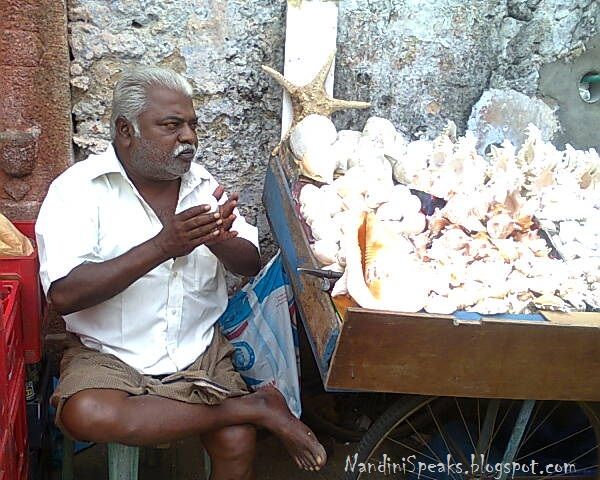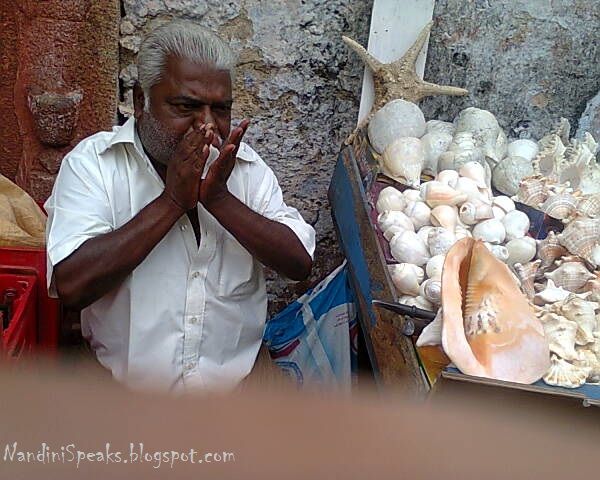 See the papaya-shaped shell? This dude had some really huge ones; he blowed his couch for us. He was sitting near a dhaba where we had snacks before setting off on our
Narasu's coffee trail
.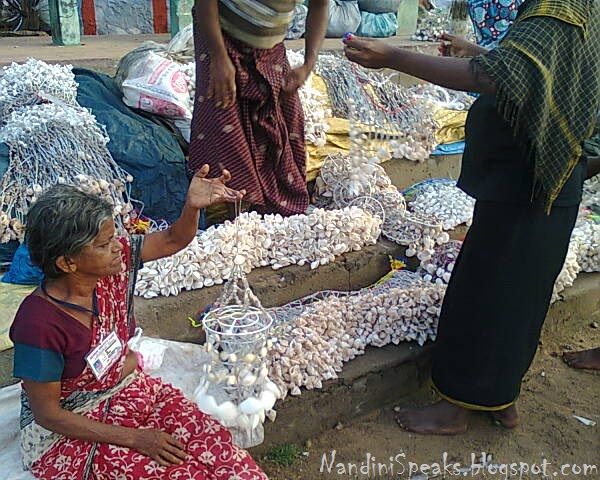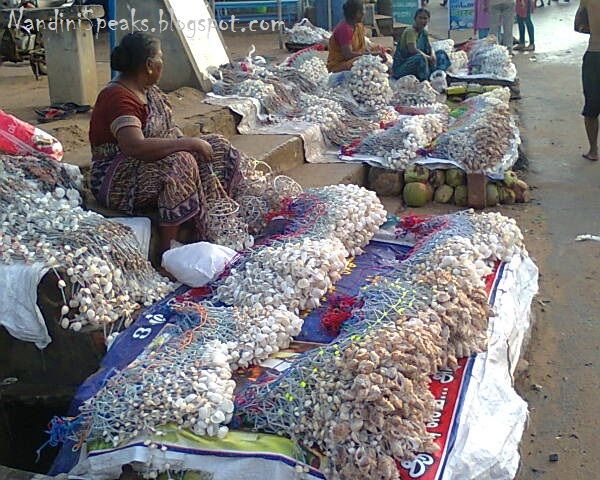 These women were selling heaps of them, near the lane where we walked early morning in Kanyakumari to catch sun-rise. Amazing right?
Read next part - Here! Stay tuned for all my road, rail, flight, cruise & walk trips.
( Images - ©Mine. All rights reserved. )
Our Rating Scale is : 1 to 5 = ◕◕◕◕◕ - It was Awesome!
---