Photo Travelogue :
Read first part -
Here
!
I had already seen the seas in both east and west part of India. In Kanyakumari, I was meeting up with the ocean as well, along with the western Arabian Sea and the eastern Bay of Bengal. This is the end-tip of India, where the 3 massive water bodies meet. And one can see it all here. But the best view is from the Vivekananda Rock Memorial, that's in the middle of the ocean itself
( 500 meters east off mainland )
and we had to take a ferry - we were informed. Everything closed by 5, and we had just the time for the last ferry, after our
long ride
to
Kanyakumari
from
Rameshwaram
, so we rushed like anything, not to miss it. Quickly checking in
TTDC
, we headed straight for the jetty
( 10-15 minutes walk from our hotel )
. The line was long, so we opted for...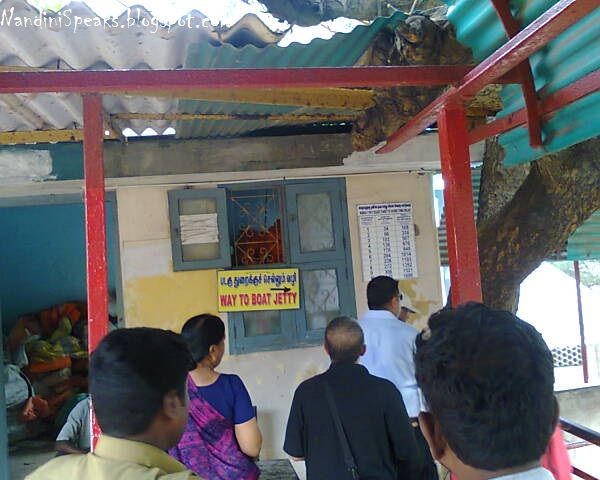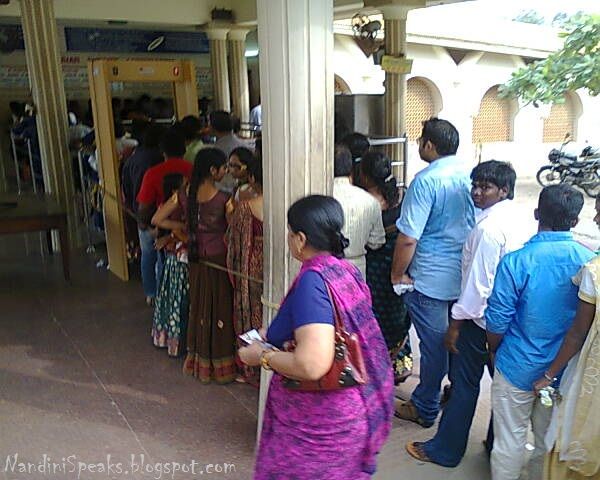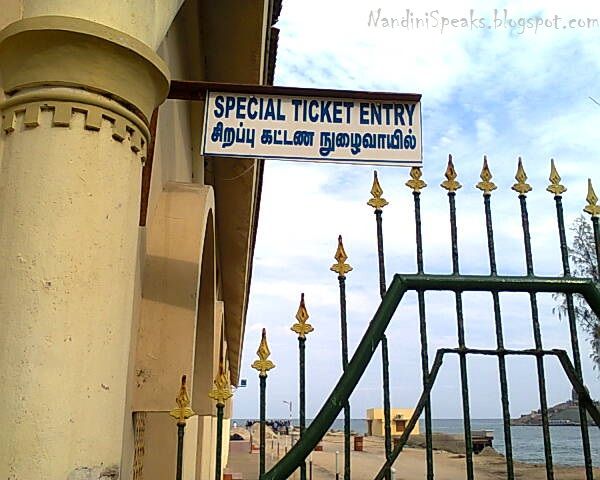 ...yeah, the Special Ticket Entry - of course, charges are more on this option :-)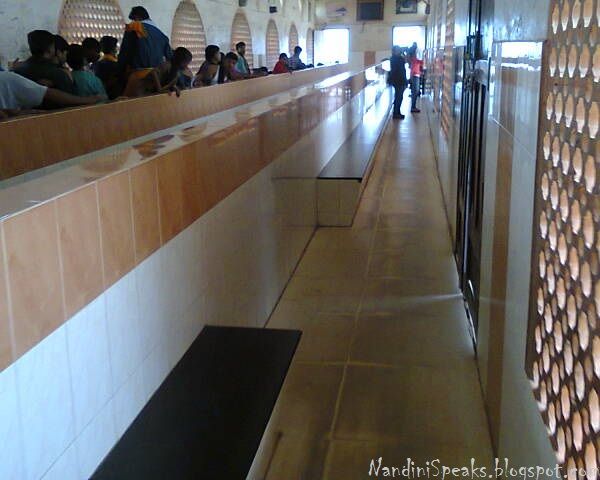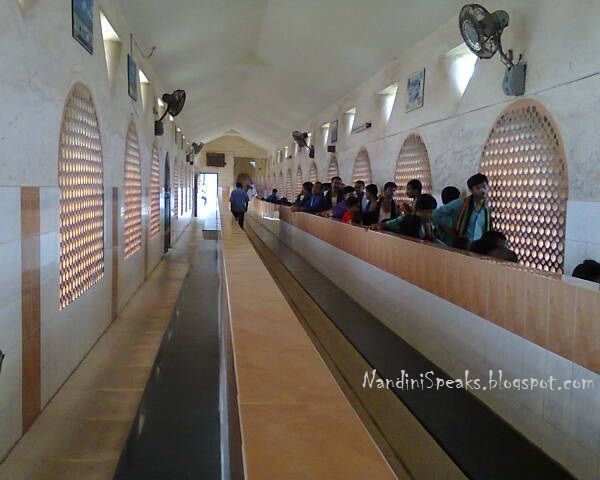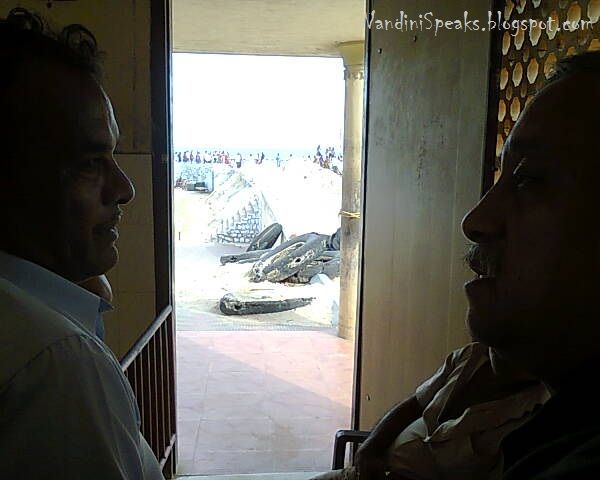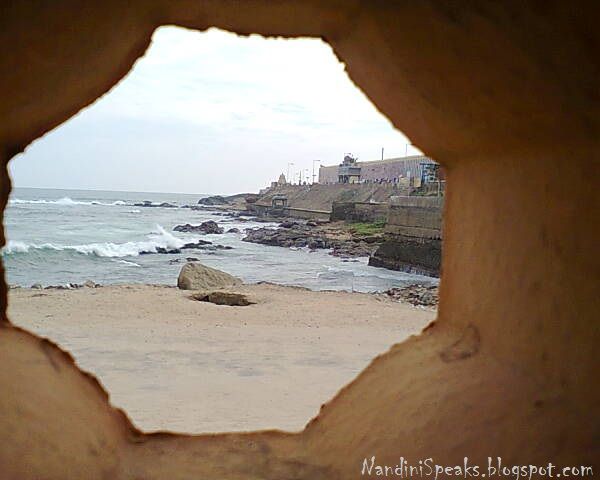 So, in the pictures one can see crowded queue on one side and the VIP exit on the other. Guess who the VIPs were ;-) Also, in pictures, scribblings left by tourists & lovers, and the view of the waves crashing into the rocks, through those tiny holes in the walls. But then again, we had to make another rush for the boat, and here, there was no VIP no common man - everyone was same. Though, we managed to get the first places to enter the ferry first. Phew!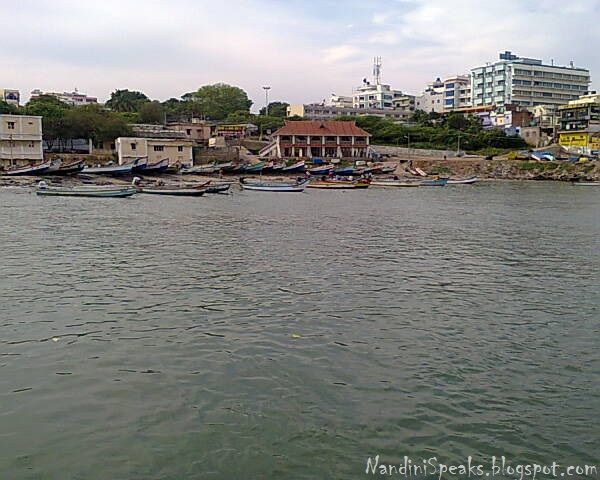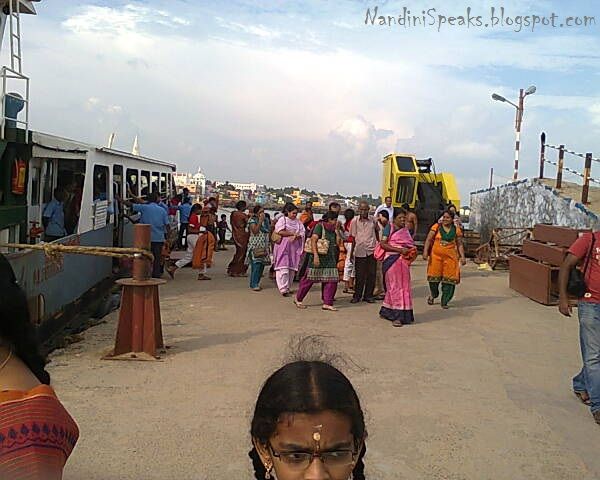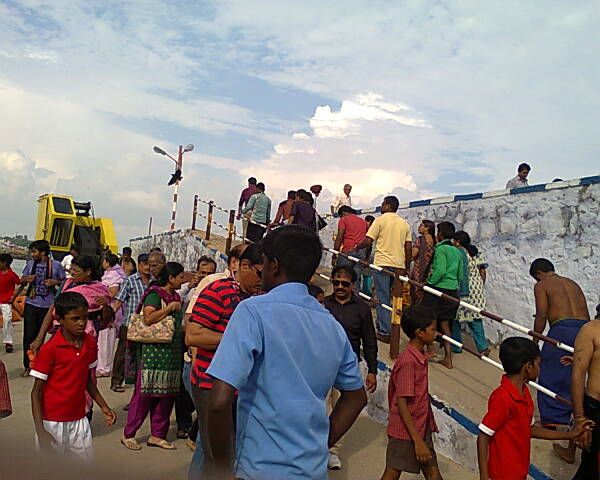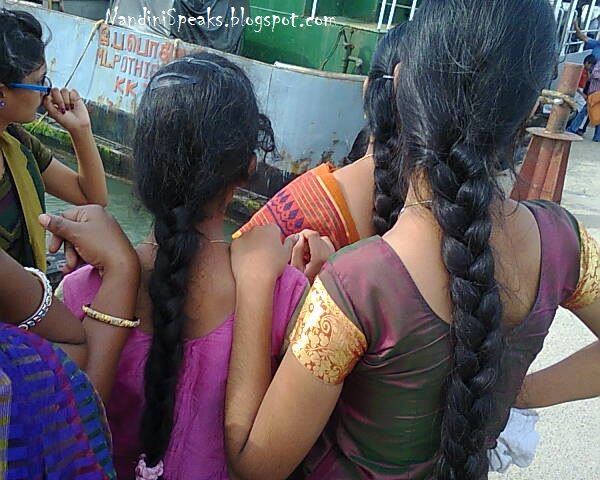 Finally, with our compulsory life-jackets on..we set sail...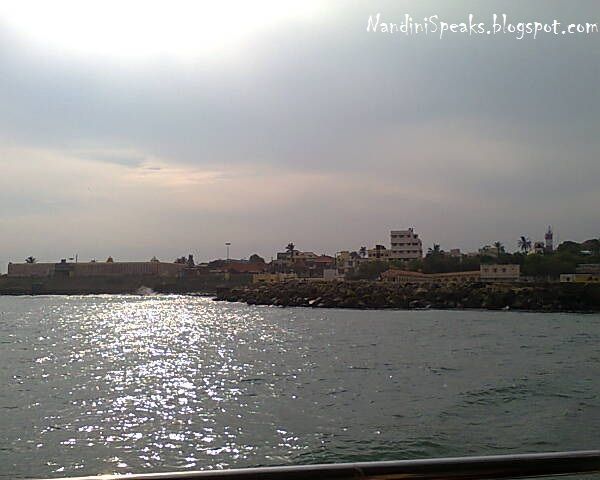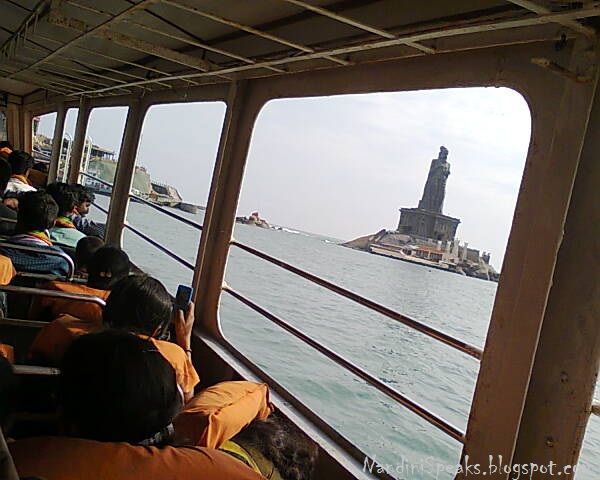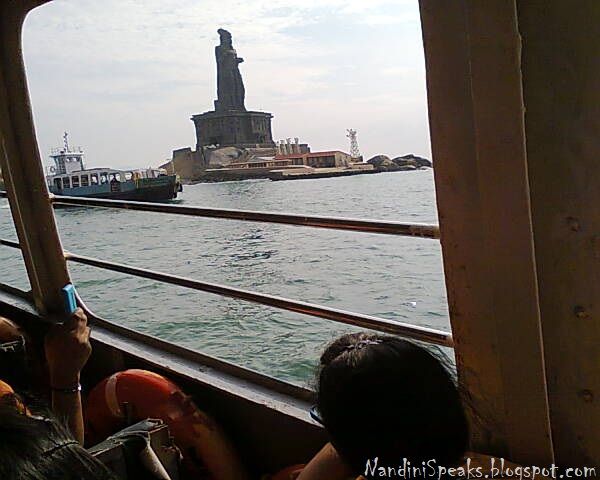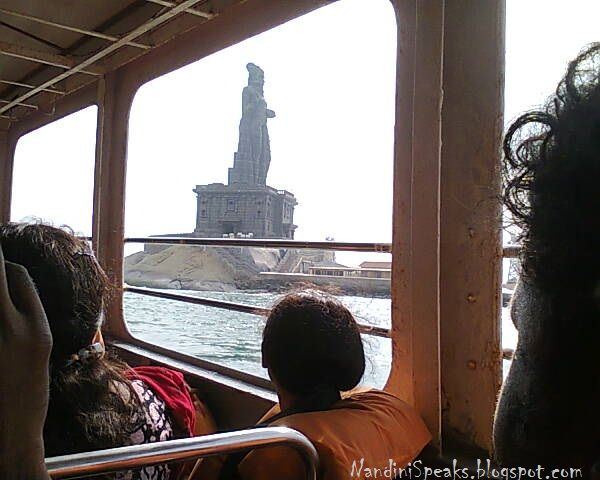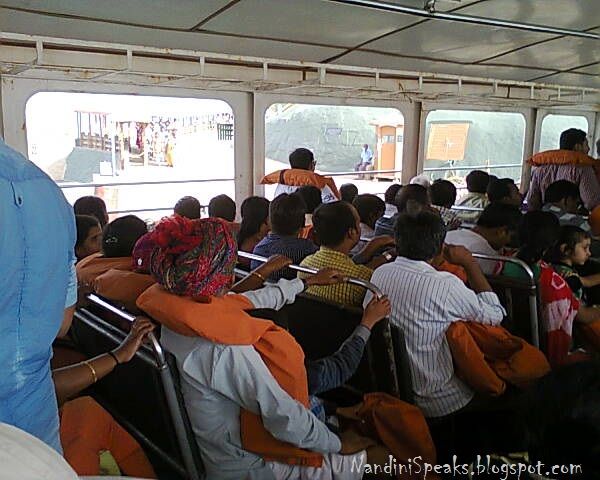 I, so loved this little ride
( barely takes 5 minutes or so )
, hoping the ferry wouldn't sink. We crossed the giant
Thiruvalluvar Statue
that's near the rock. It reminded me of Statue of Liberty.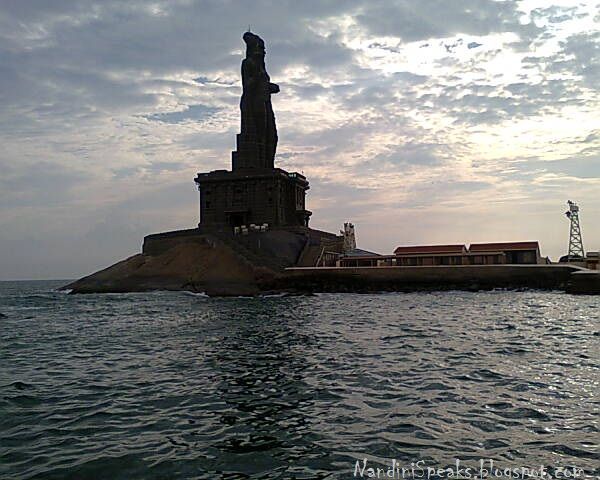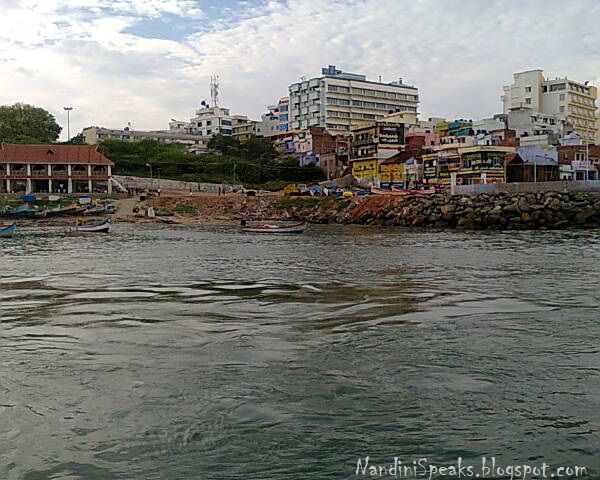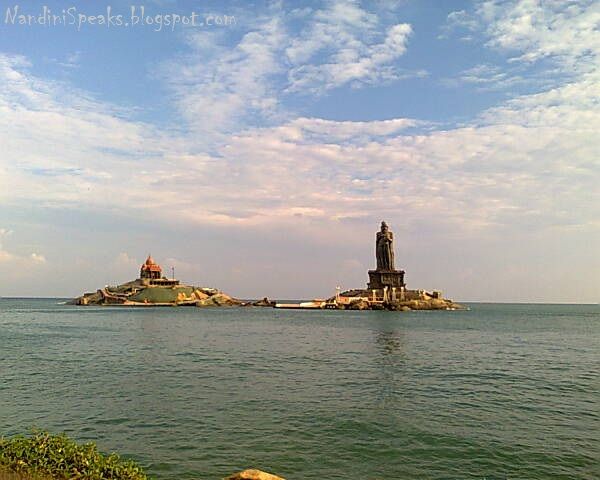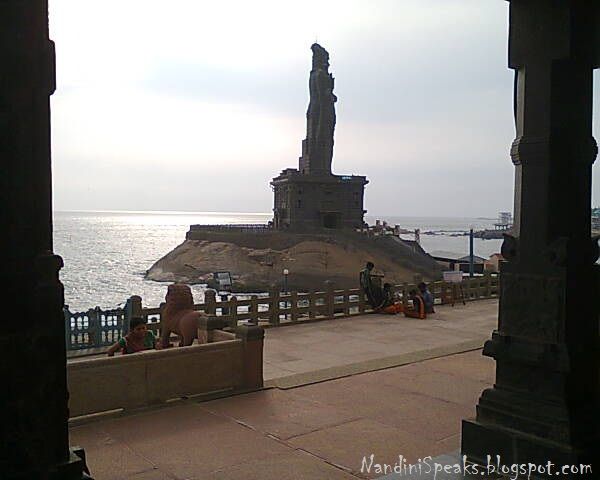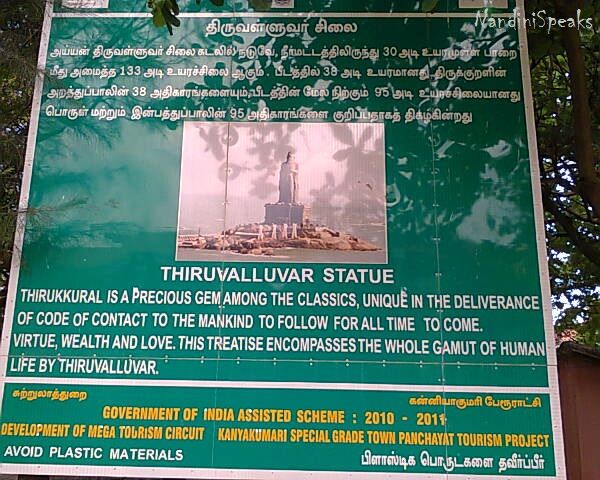 Thiruvalluvar, is a celebrated Tamil poet and philosopher whose contribution to Tamil literature is the Thirukkural, a work on ethics. He was born in Thiru Mylai Chennai in Tamil Nadu. Both Buddhists and Shaivites, also claim him as their own. ( wiki )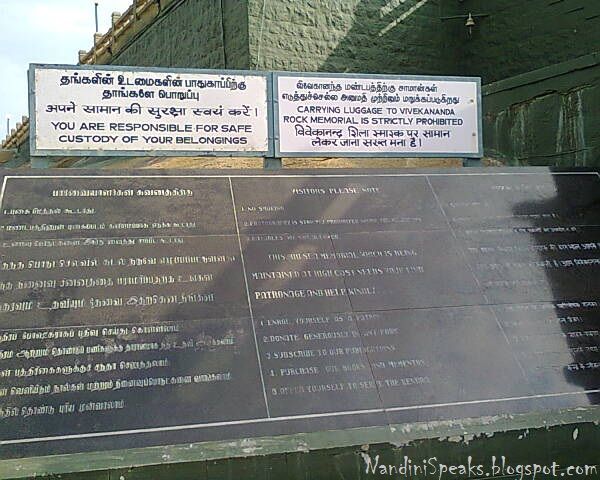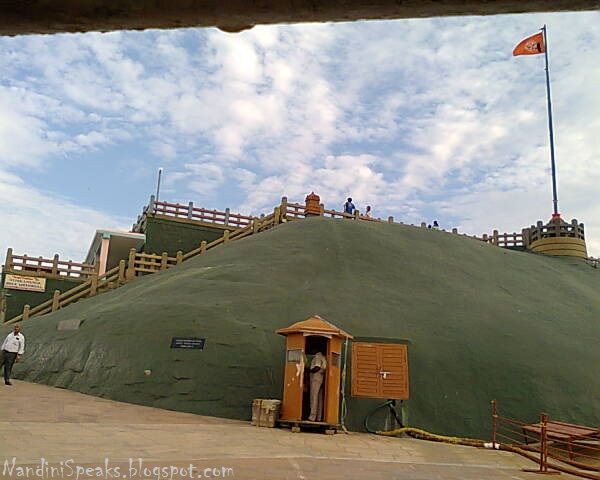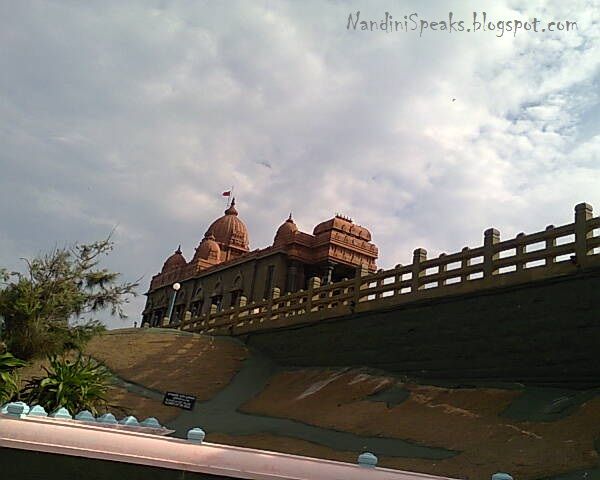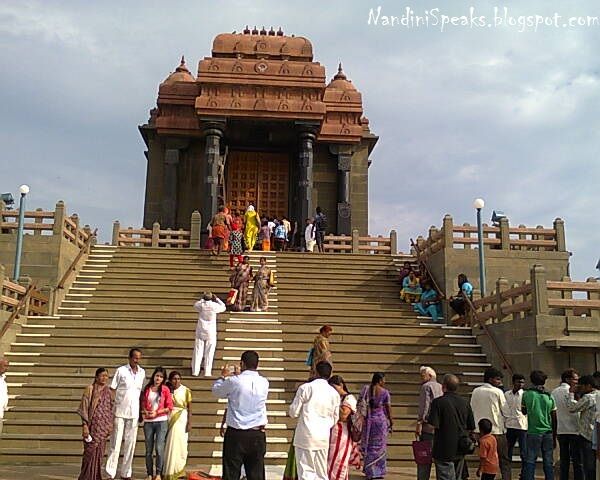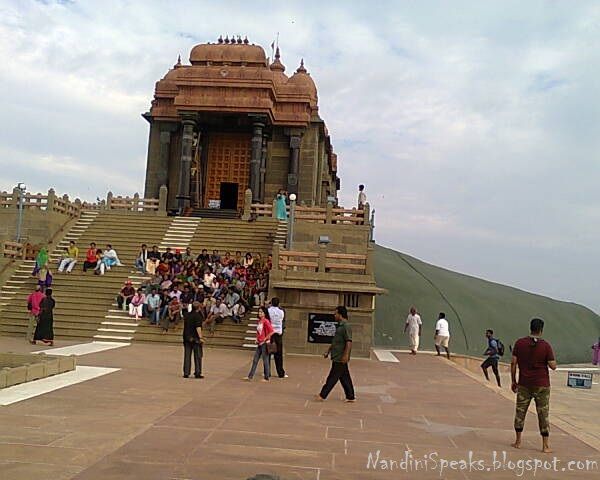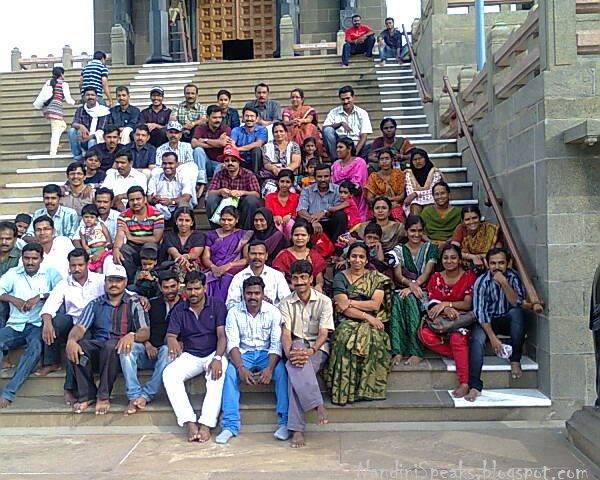 There has been a controversy over this rock, since quite many decades. With both christians and hindus claiming it as their own, having their own significance. Hindus relate it to Vivekananda
( that he swam to this rock and meditated; attained enlightenment on the rock, and henceforth became a reformer and philosopher )
, whereas, Christian relates to it as the St.Xaviers rock. It also has a more older story as well
( prior to the others )
, as the place where according to legend, it was on this rock that Goddess Kumari performed austerity. There's an ancient temple just opposite the Memorial. The place is really awesome, very breezy and ideal to watch both sunrise and sunset from. And since, it is the end-tip
really
, one can just shift his eyes to watch the same. The colour of 3 different water bodies is distinct too, and one can make out. Photography is strictly prohibited inside both the structures though, which was a downer. Clicked outsides only!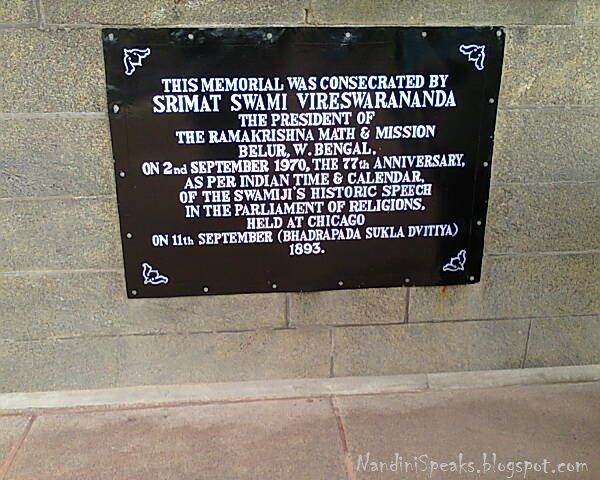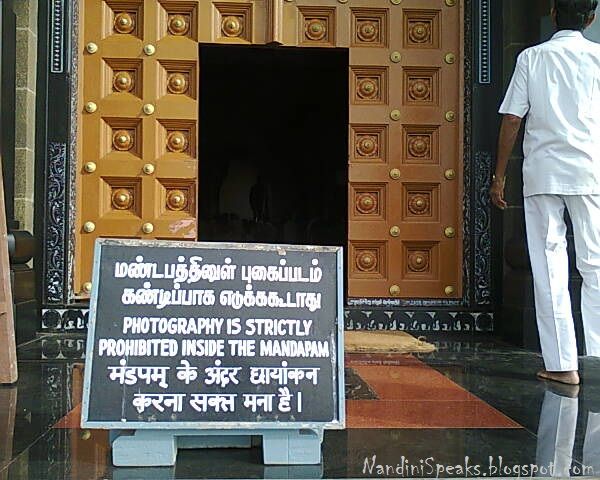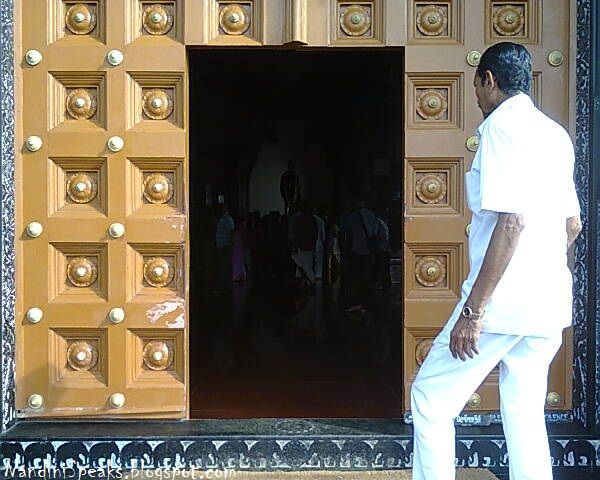 Entrance of the memorial and the ground compass showing north-south direction...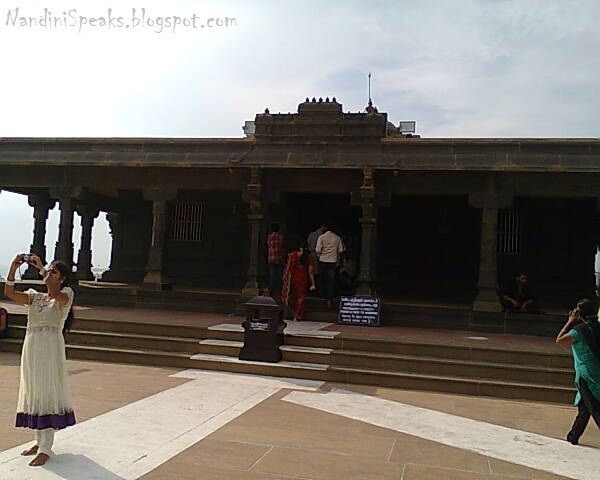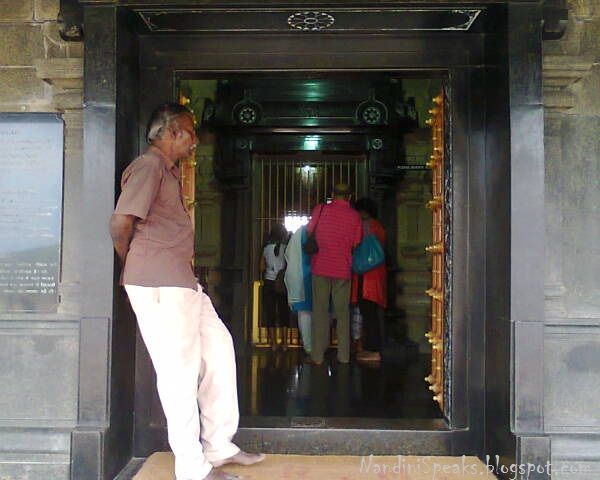 The ancient temple...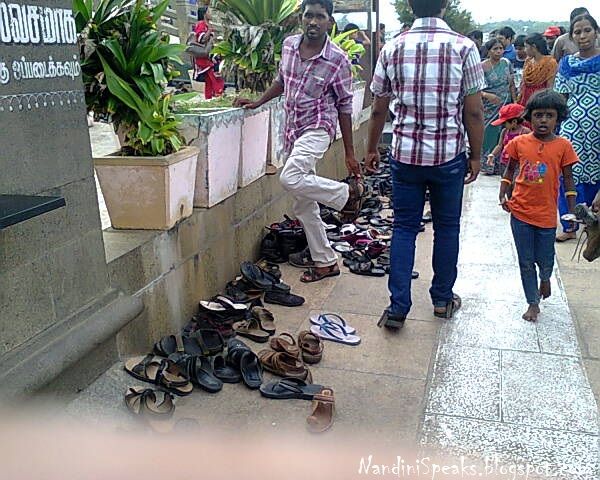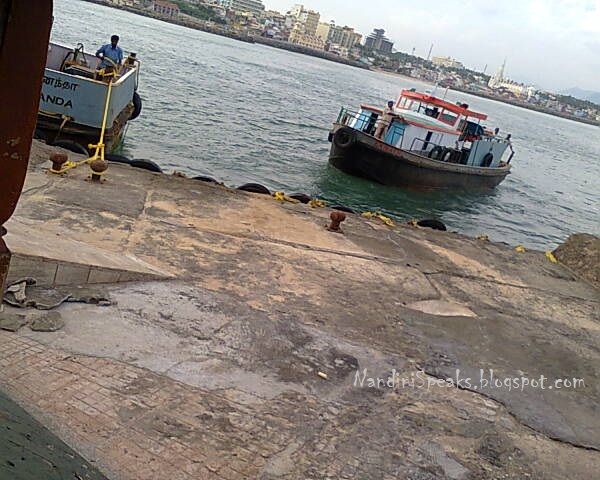 Collecting our shoes, we boarded the ferry and headed back to mainland. Wow! I'd just love to go there again, but in slow-motion next time. Everything happened just too quick :|
Vivekananda Rock Memorial is a monument and it is a popular tourist attraction in Vavathurai, Kanyakumari, India. The memorial stands on one of two rocks located about 500 meters east off mainland of Vavathurai, India's southernmost tip ( wiki ).
Vivekananda Rock Memorial
, Address: Kanyakumari, Tamil Nadu 629702
Read next part - Here! Stay tuned for all my road, rail, flight, cruise & walk trips.
( Images - ©Mine. All rights reserved. )
Our Rating Scale is : 1 to 5 = ◕◕◕◕◕ - It was Awesome!
---