Photo Travelogue :
Read first part -
Here
!
Right after we returned from an exhilarating ferry-ride from the famous
Vivekananda Rock Memorial
, at end-tip of India, we halted a while for some refreshments in a road-side dhaba and immediately set out on the Narasu's Coffee Trail. Narasu's is a famous south-indian coffee brand, and to our amazement, no local stores seemed to have it. It was like something
elusive
we were searching for, because, though it was famous nobody seemed to have any idea where to find it.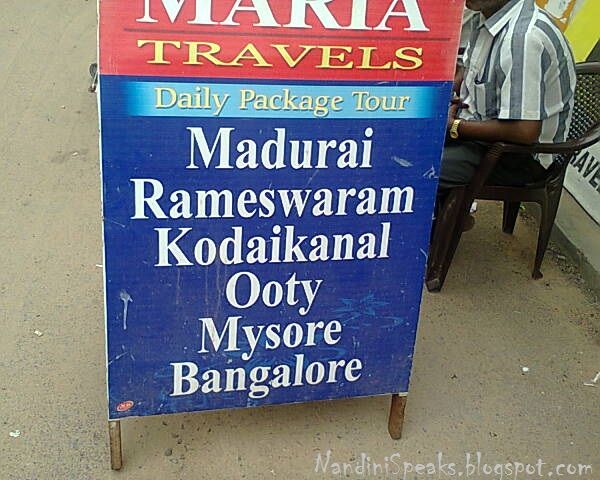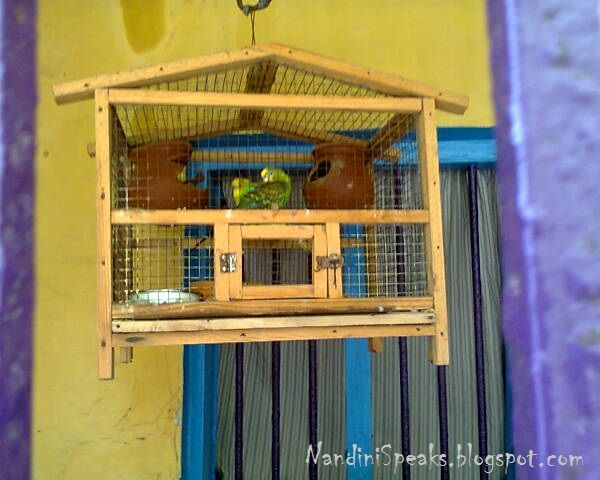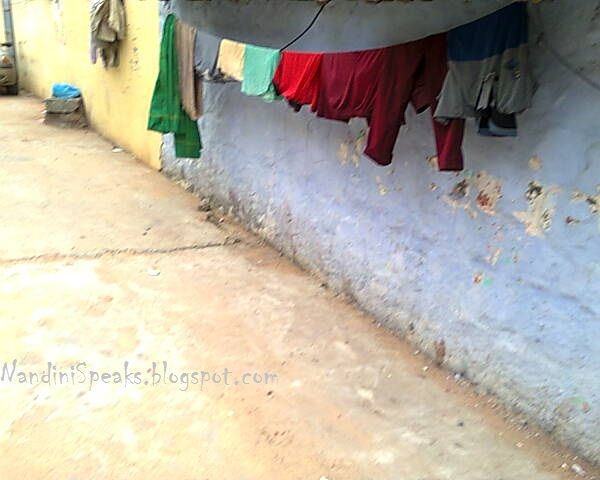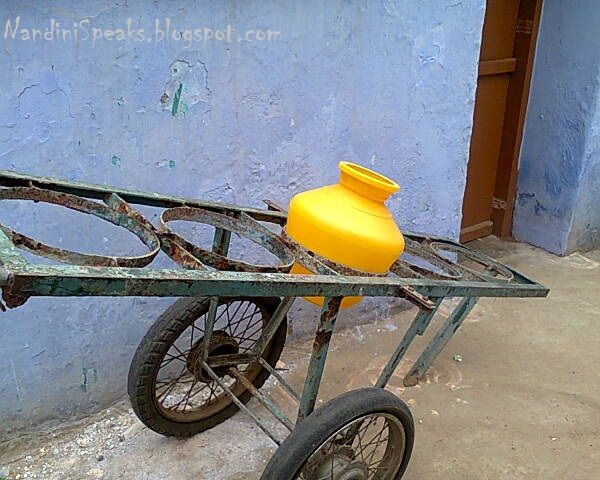 We looked at the signboard for direction and clues; asked the parrots in the cage, to the clothes hanging on rope and even the yellow pot on the trolley - all we got was silence!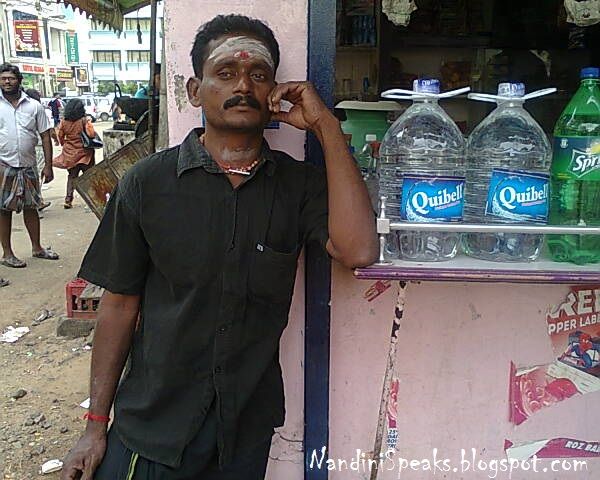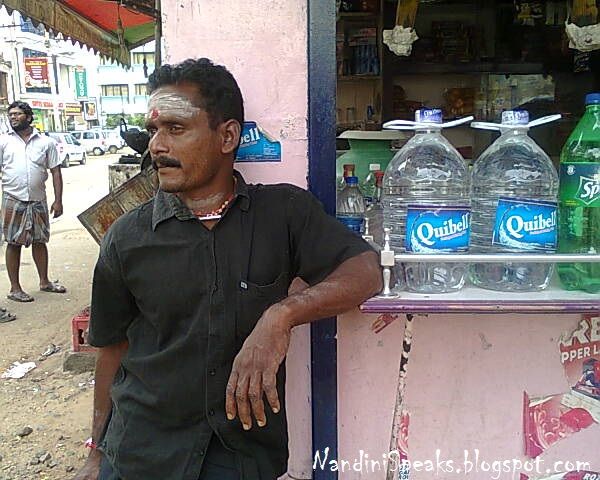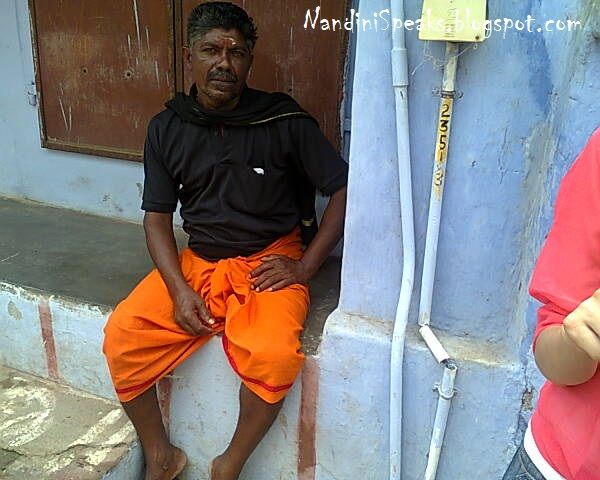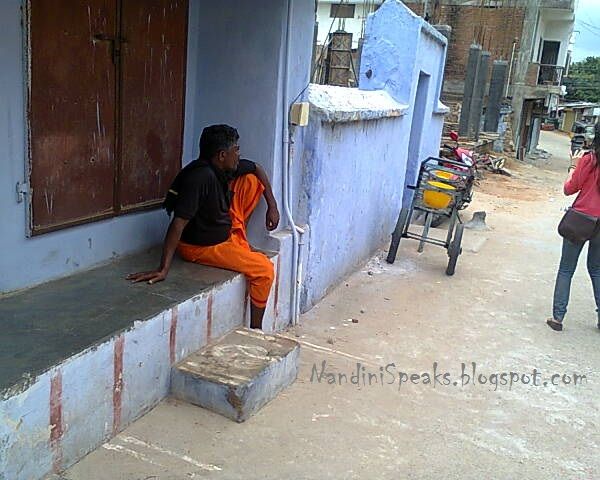 I tried to make these men very uncomfortable by clicking pictures of them, if they didn't tell us! They turned their faces away instead :s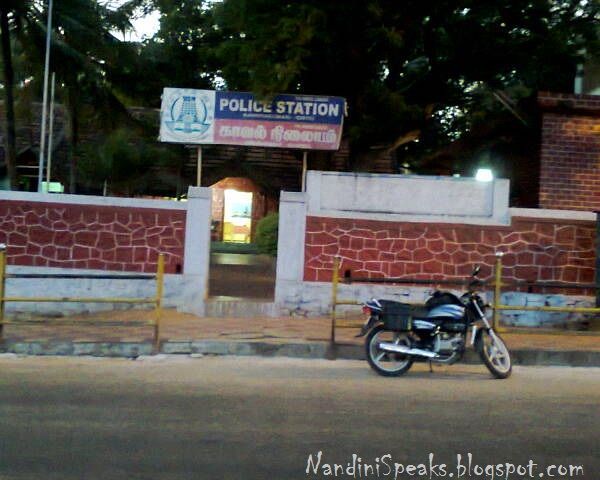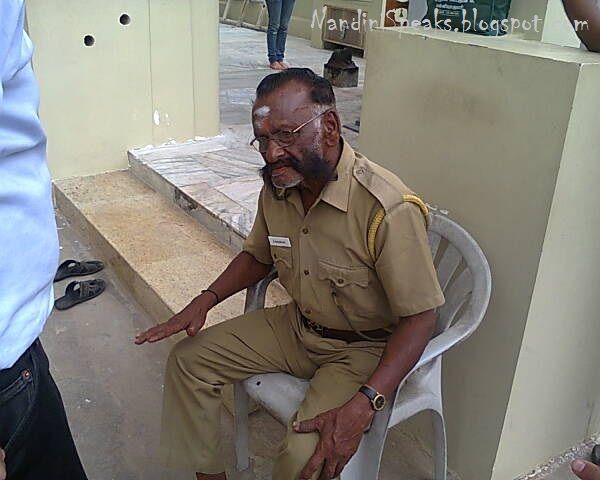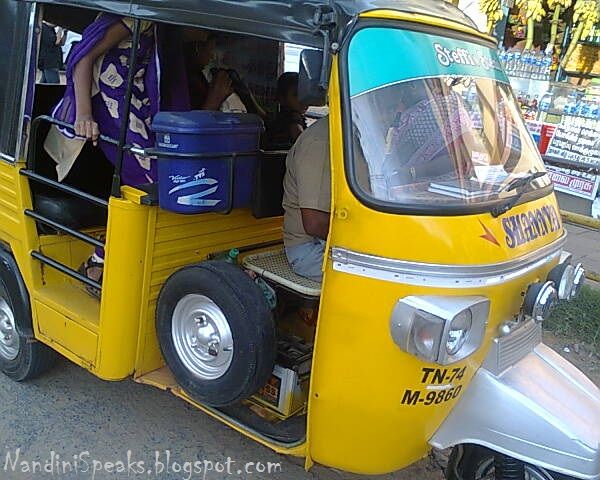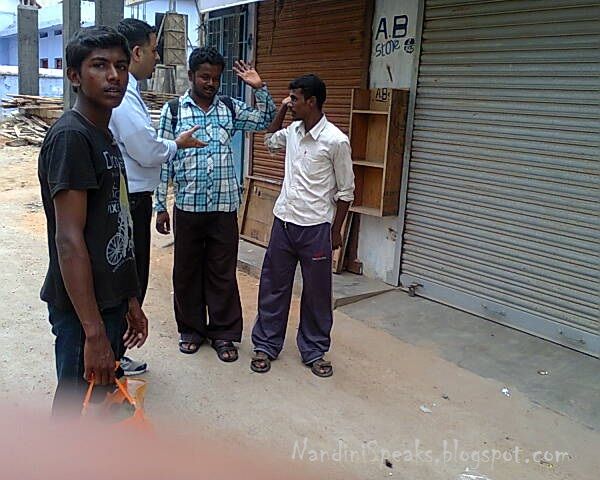 The police-station, the watchman, the autowala, even the passer-byes - no one seemed to know.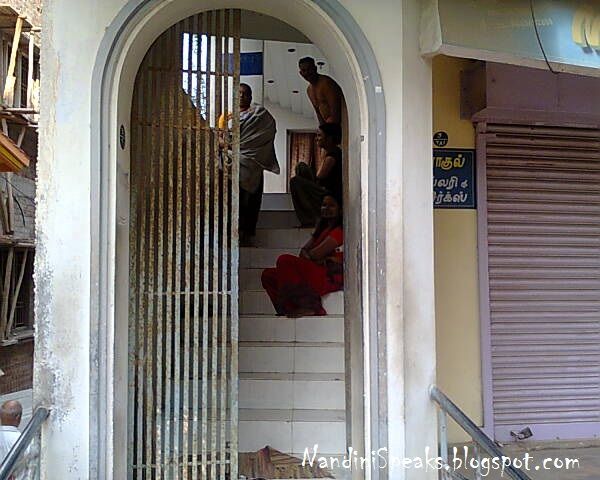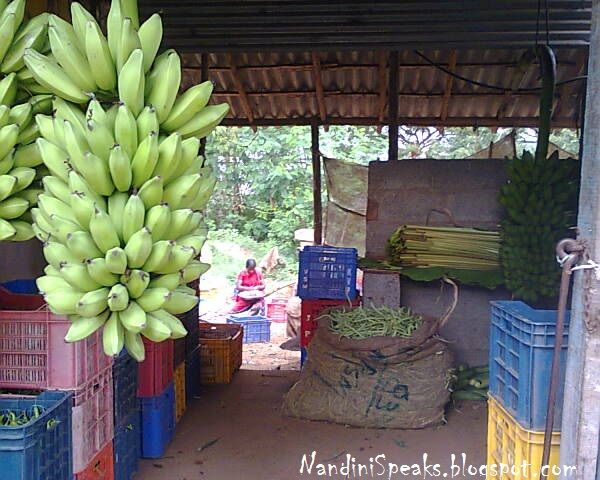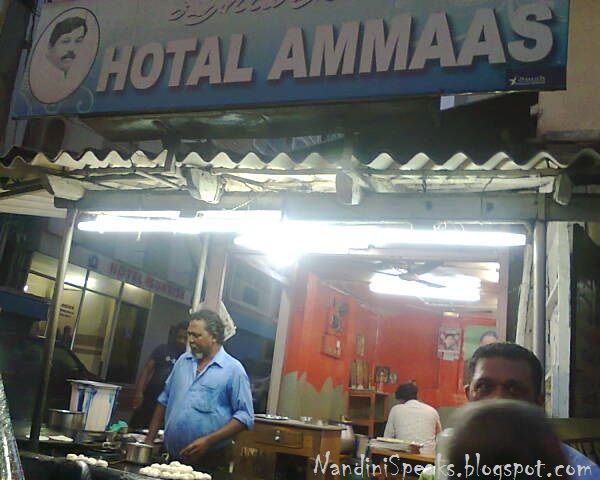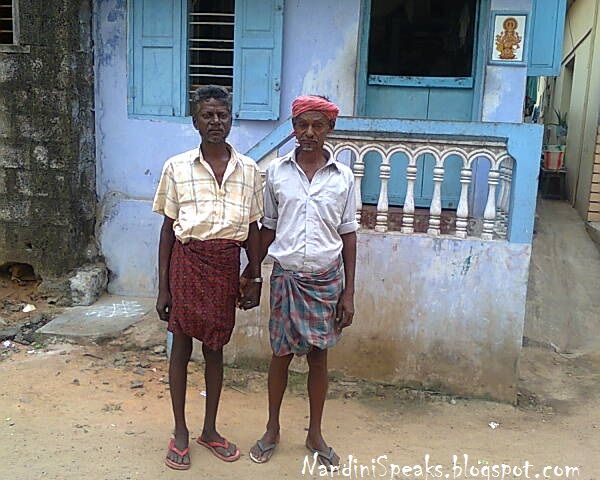 We peeked into homes of people, into fruit shops & dhabas; even the two men preferred posing hand-in-hand instead of replying our query; ( infact one of them made me do several retakes )!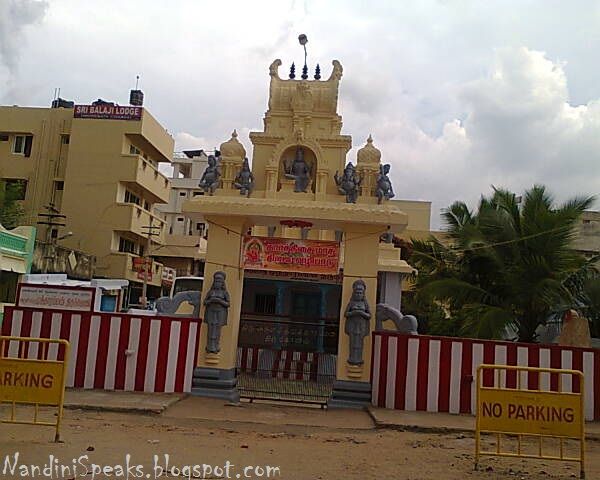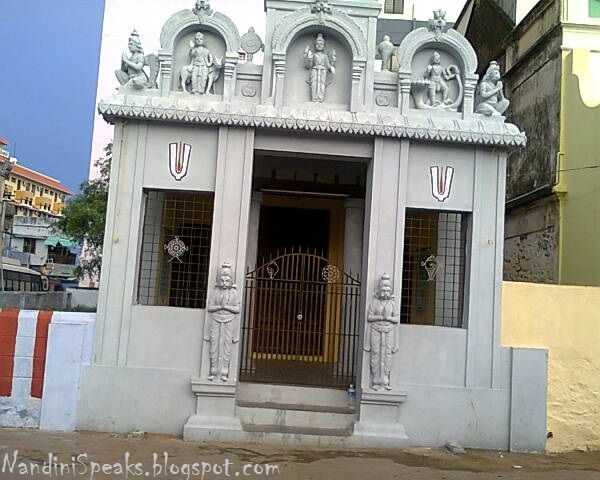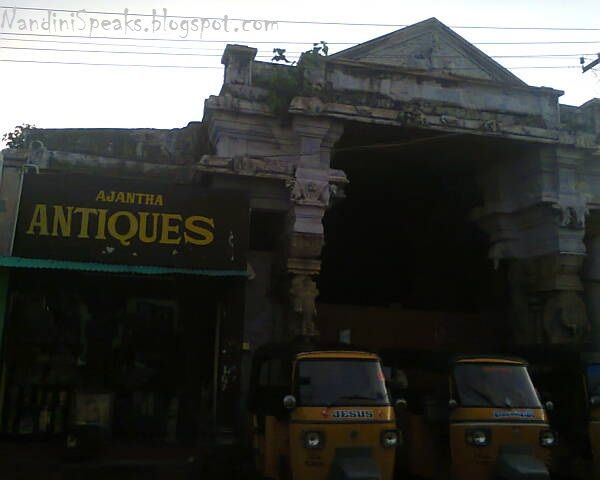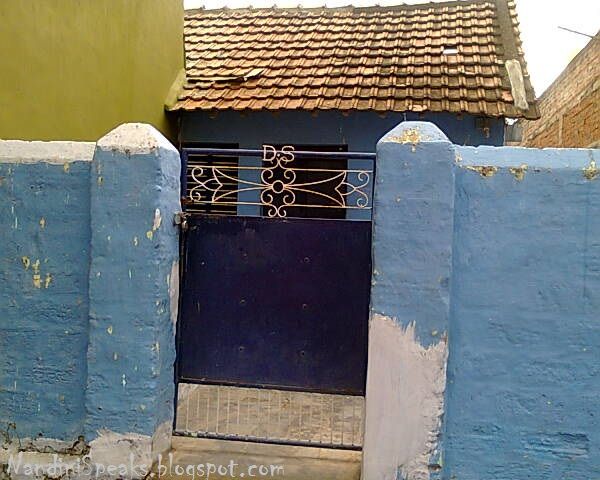 We tried bajawoing Mandir-ki-Ghanti. But, some doors slammed on us instead :|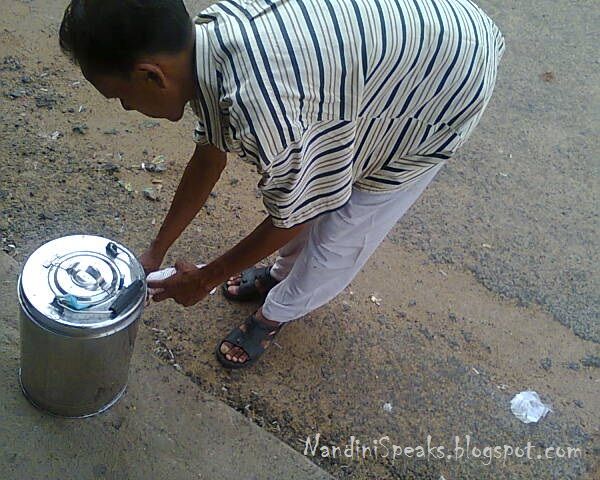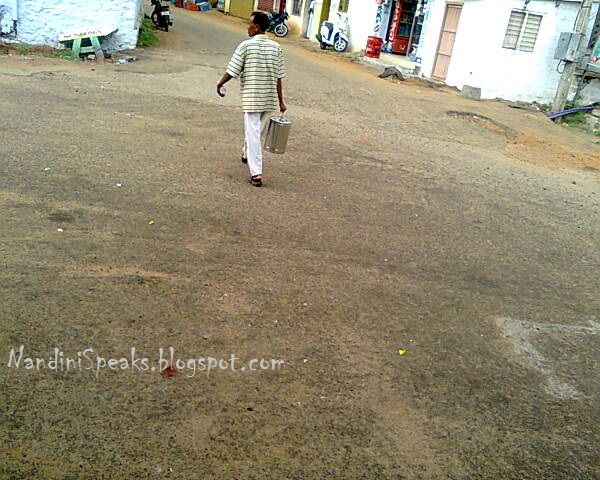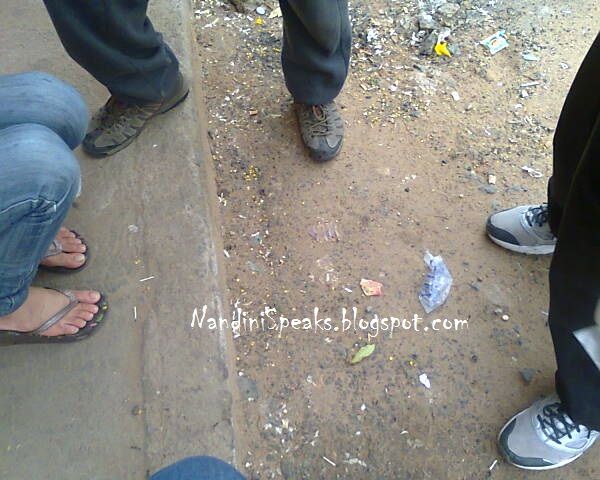 O' Chai Wala ji, aap toh batawo! Narasu's coffee kaha milega? He ran away :s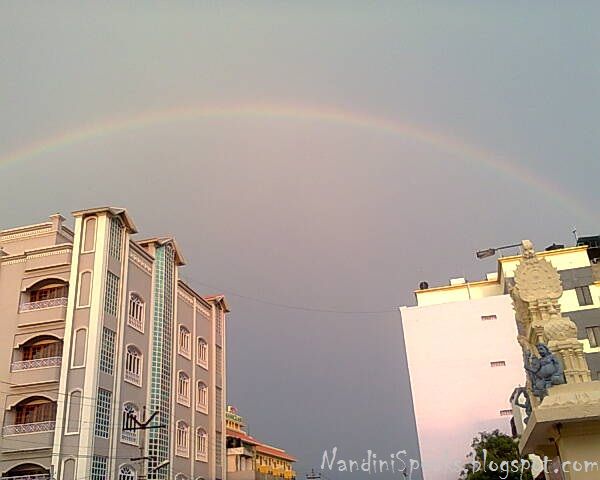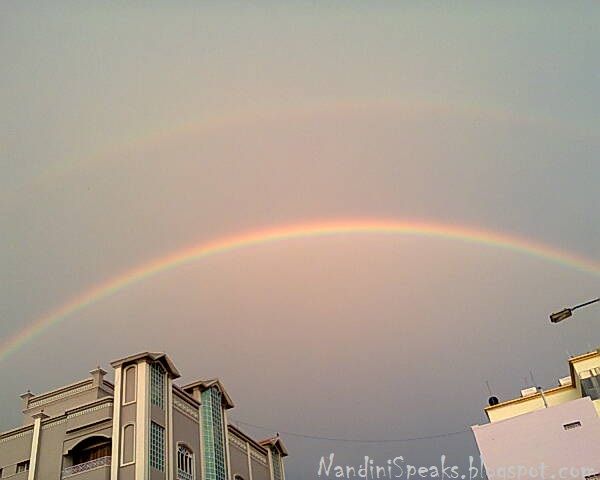 Even the rainbows started appearing, not one but two - one after another.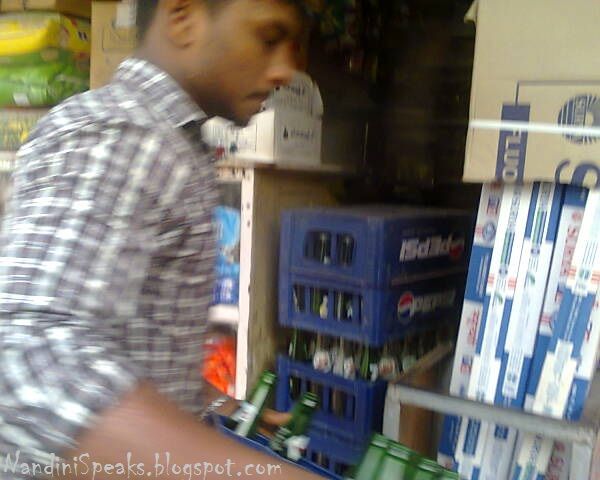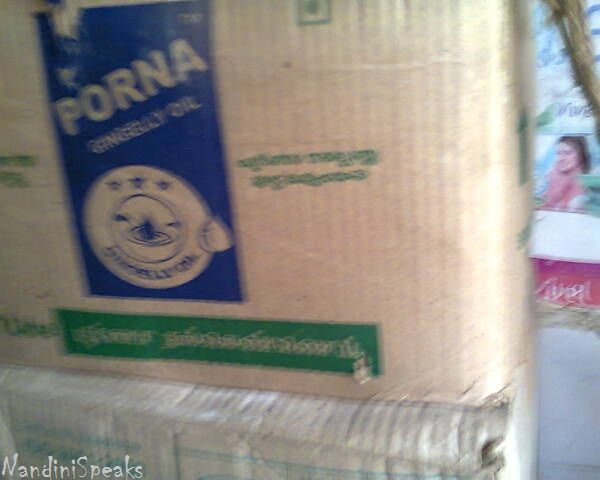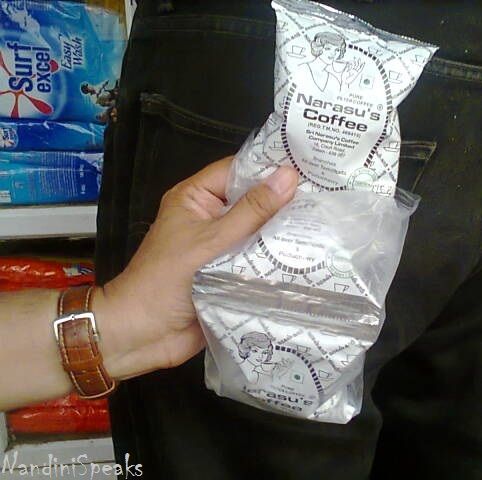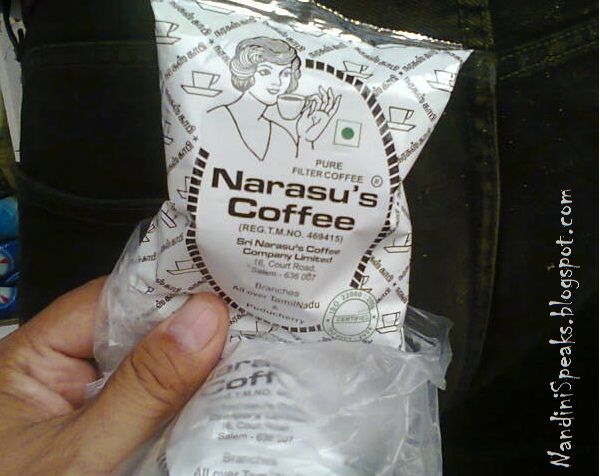 Incidently, we were sitting on steps of a closed grocery store. One boy arrived and begn opening his store. And 'Voila' we found Narasu's at last :-) But he had only two packets. Phew! Oh..no!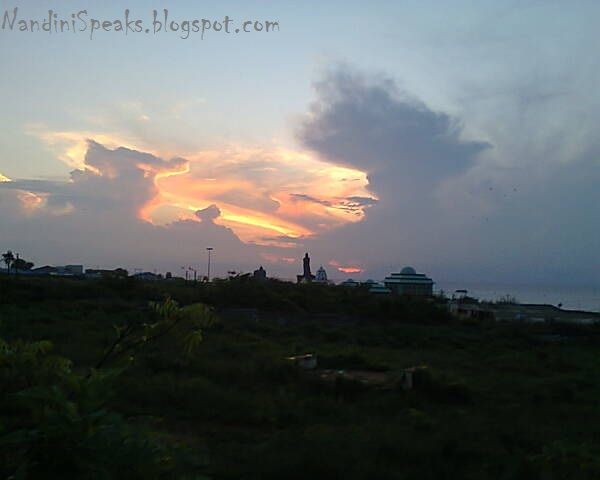 Grabbing those we headed back, stopping only to buy some drinks and snacks in another store. It had drizzled earlier, so we hurried. Later, one of the bloggers sent the driver again on a solo Narasu's coffee trail, and the dude
being a local chap
luckily brought some 2 kilos of the same.
Read next part - Here! Stay tuned for all my road, rail, flight, cruise & walk trips.
For restaurant/hotel reviews use 'Contact Us' page above to drop an email with details.
( Images - ©Mine. All rights reserved. )
Our Rating Scale is : 1 to 5 = ◕◕◕◕◕ - It was Awesome!
---