Photo Travelogue :
Read first part -
Here
!
After a whole day of travelling, to the great
Nandi Hills
and back, it was finally time to really utilize my coveted prize i.e my free luxurious 3day/2nights stay in ITC Gardenia hotel, for which I was there after all. And after the day its been, all that dust and grime, the comfort and luxury was so worth it. Though the hotel check-in was supposed to be at 12pm, I reached well after 6pm
( thanks to my auto-wala who got me lost, grrr )
. After a quick check-in by the very hospitable staff of the hotel, who welcomed me with a namaste, a red tilak and a stole
( after verifying all my documents of course and also taking a deposit refundable amount )
, a very sweet hostess, in a green saree worn kannada style, then took me up to my room - in the Tower-Rooms section.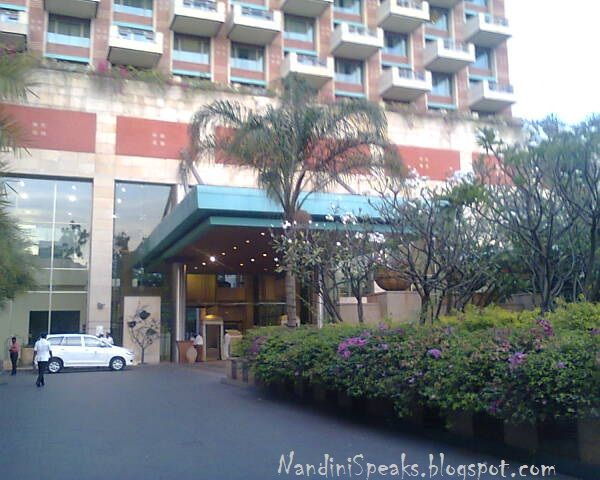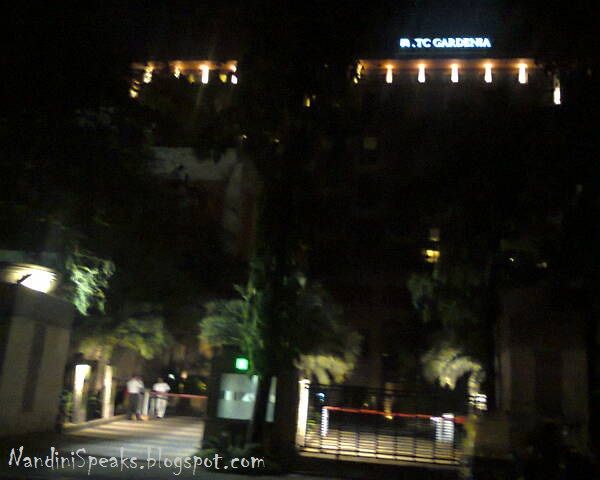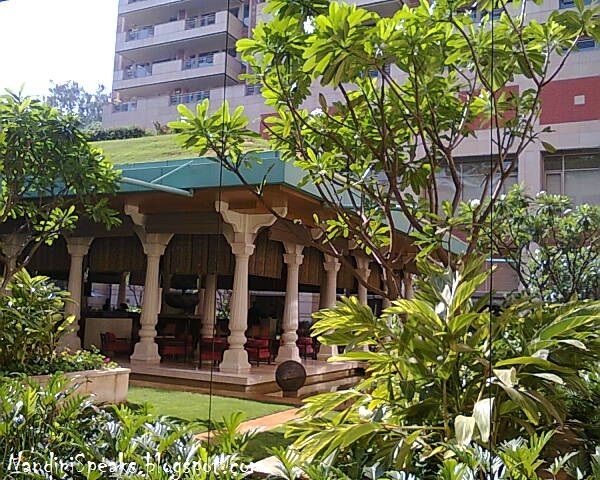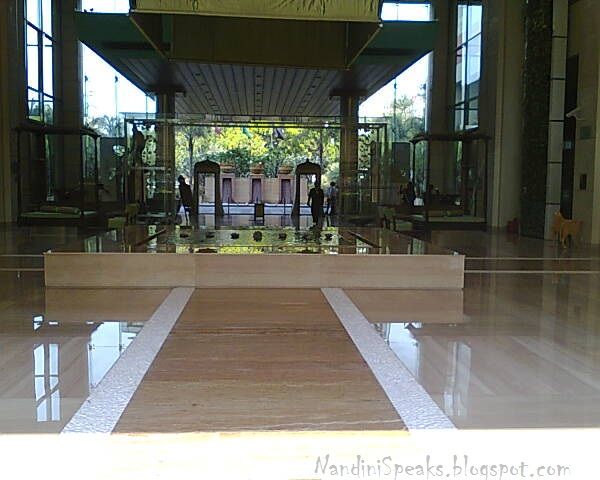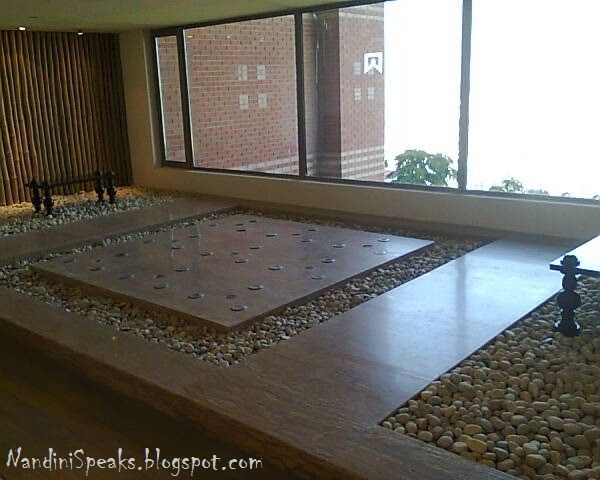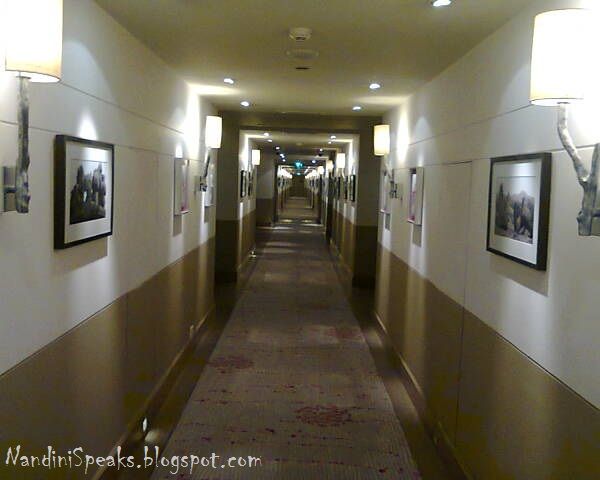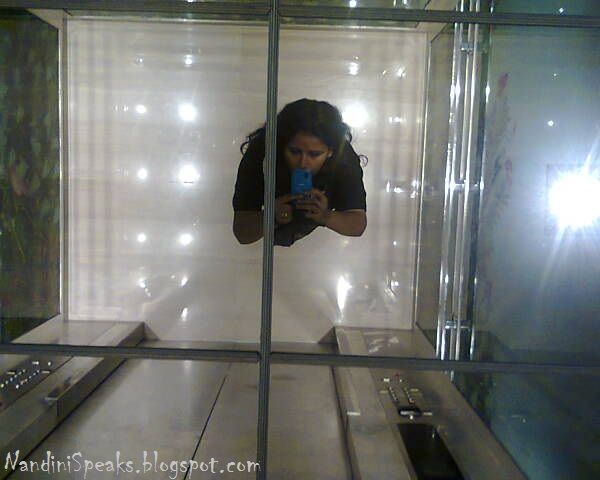 In pictures, day and night view of the lovely ITC Gardenia, the insides and hallway of the magnificent hotel, as well as the long corridor to my room & me. One can quite get lost there :|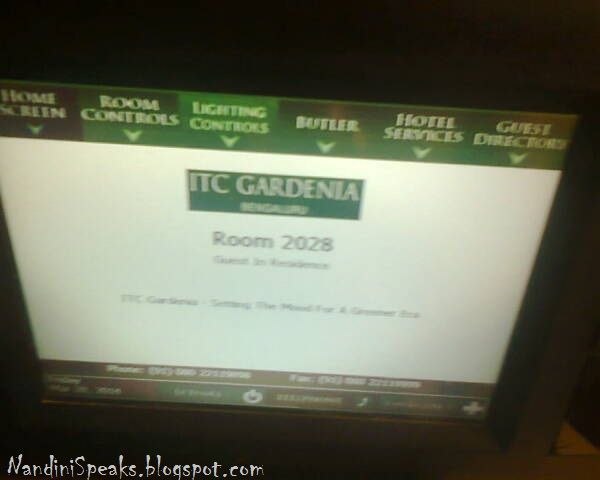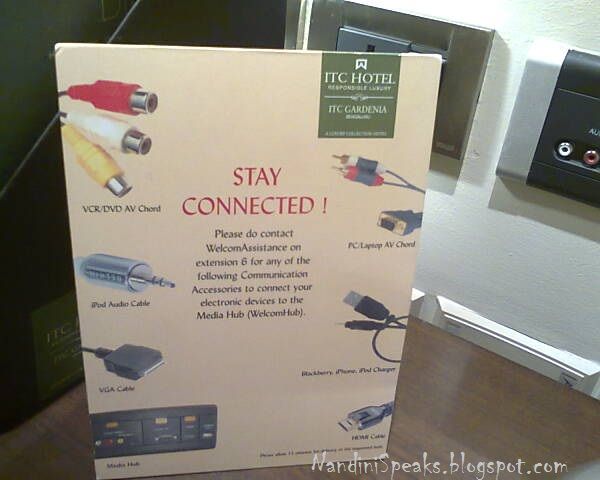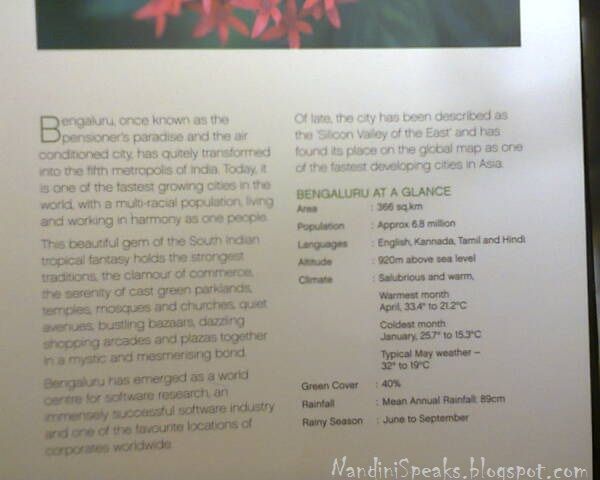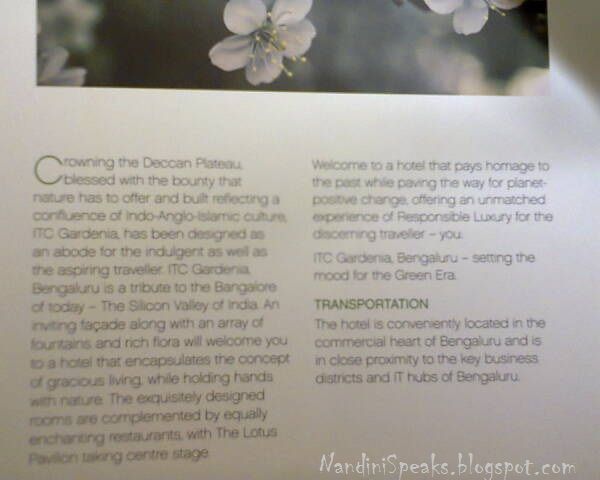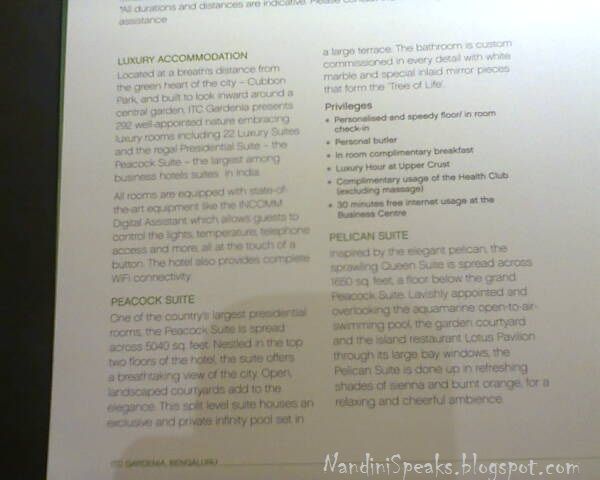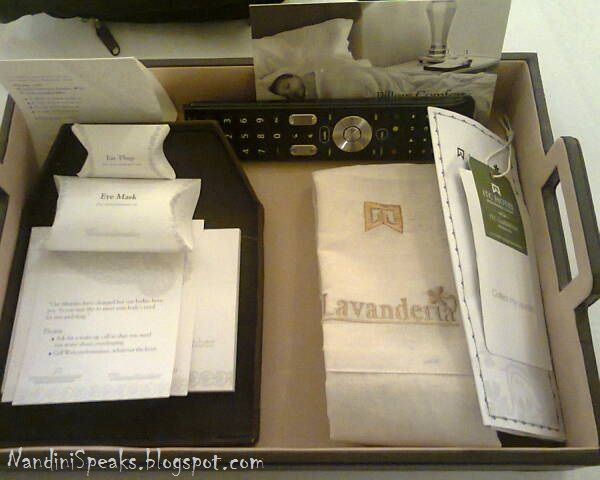 My room had an automatic LCD touch-screen panel to control the electronic switches of the room
remotely
, the temperature etc. It had several small guidebooks as well, with lots of information for tourist interest
( about the hotel & its services, the city and sight-seeing etc )
. Impressed, I definitely was. However, my internet was simply not accessible. And I didn't want to pay extra for connection, that the hotel's inbuilt internet access provided either. Phew! :| Beware if you have a Tata Dongle in ITC Gardenia :s The next day, I asked the same hostess about the problem I faced and she confirmed to me that Tata connections were not accessible.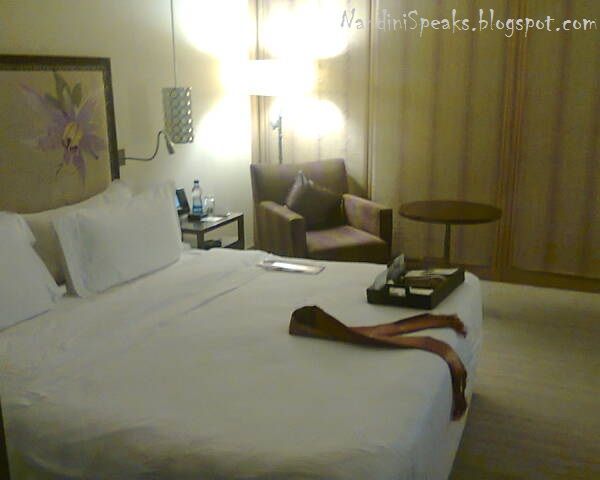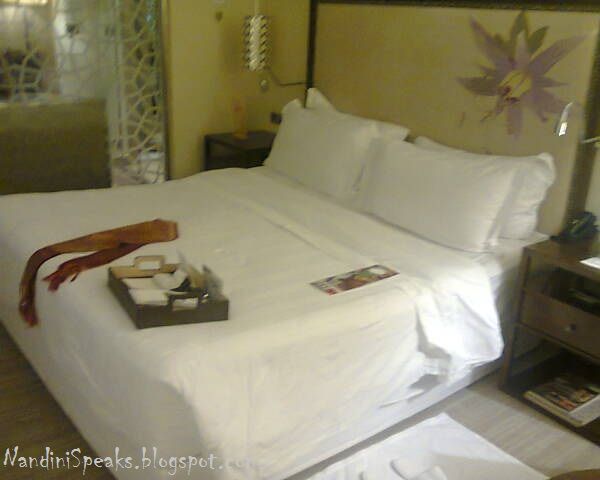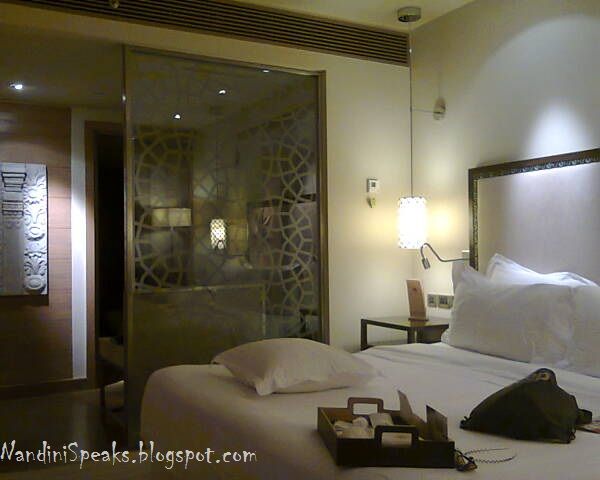 My luxurious and very very comfortable
snugly
double bed :-) What a sleep I had those 2 nights.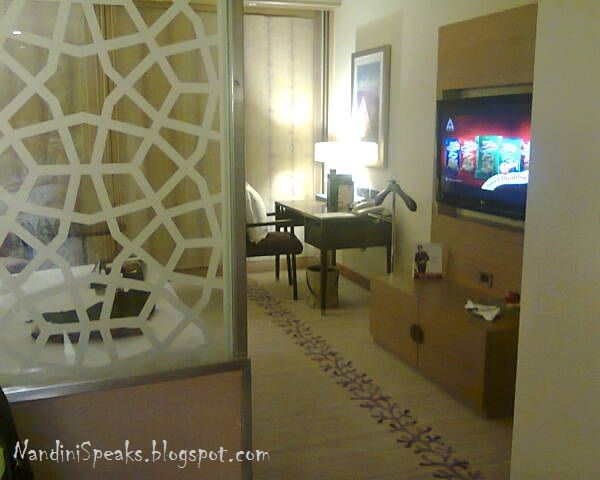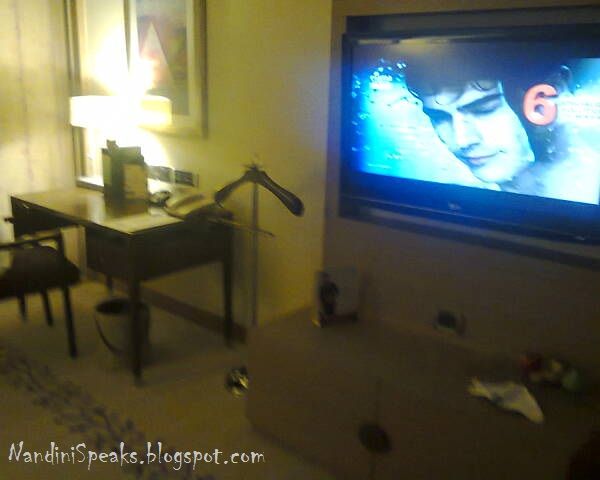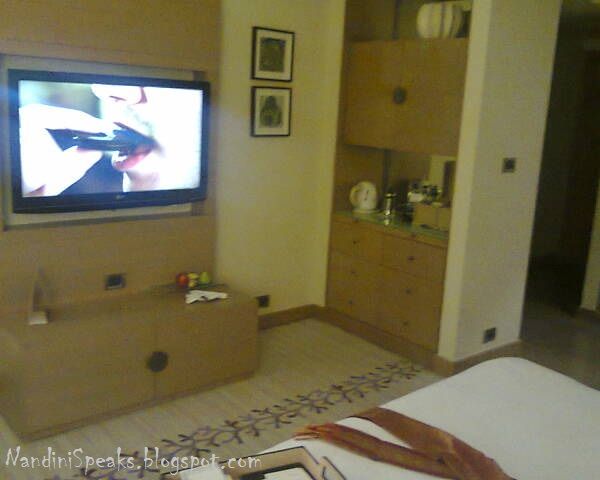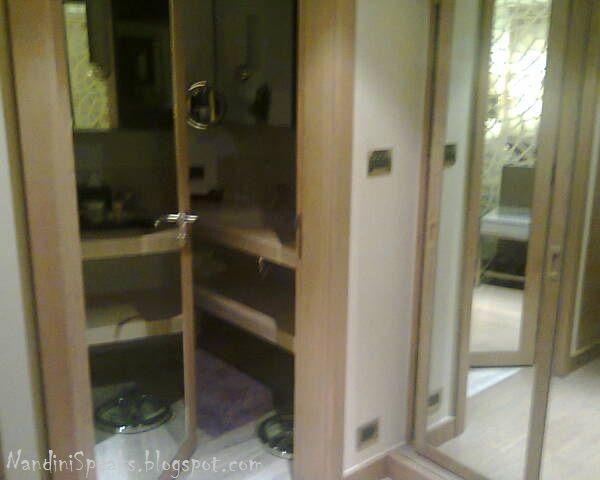 Just look at the insides of the room. It screams of luxury at every corner. Real view is much more awesome ;-) I checked every bit of it. It had lots of amenities like TV, working table, a personal closet with life-sized mirrors, hair-dryer, weighing scale, iron, along with little things like ear-buds and eye-fold for that peaceful undisturbed sleep. I, then decided to check out the tempting mini-bar in the corner as well.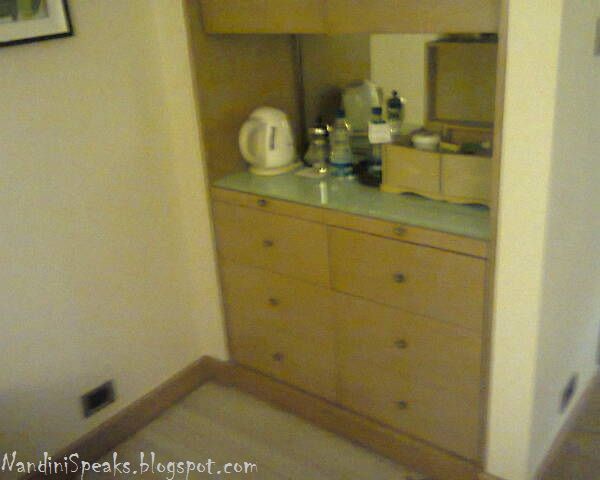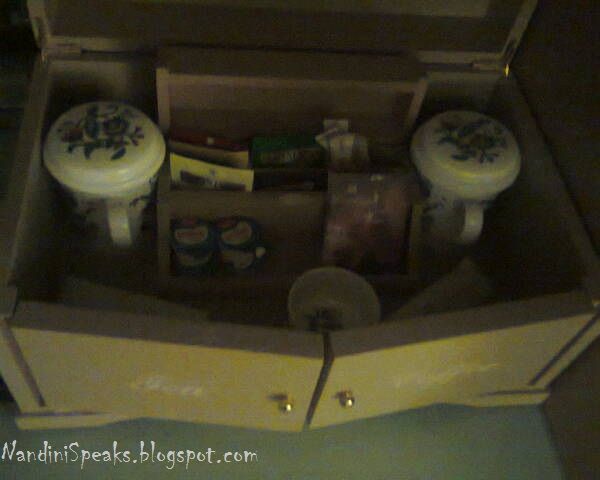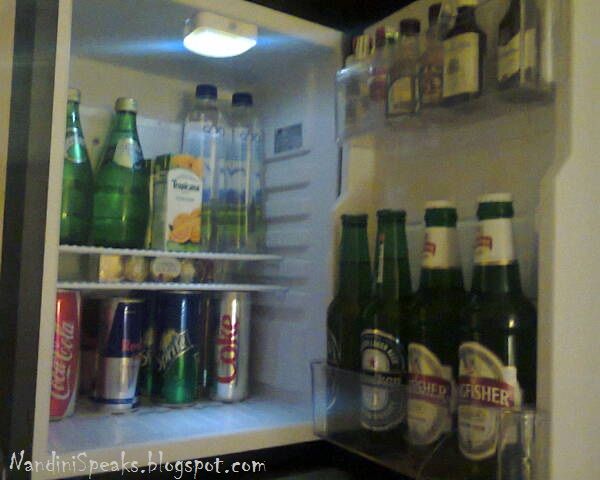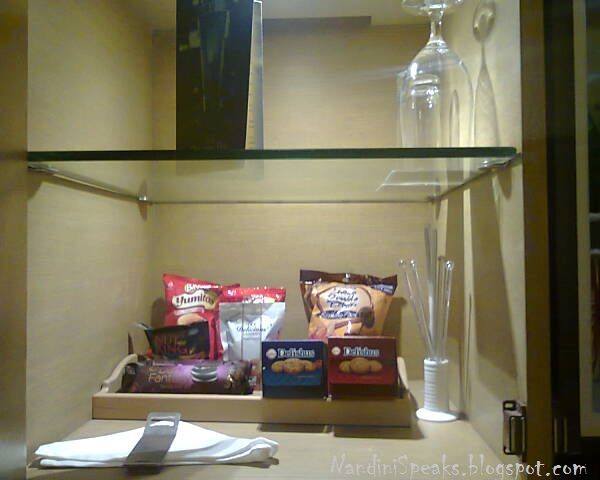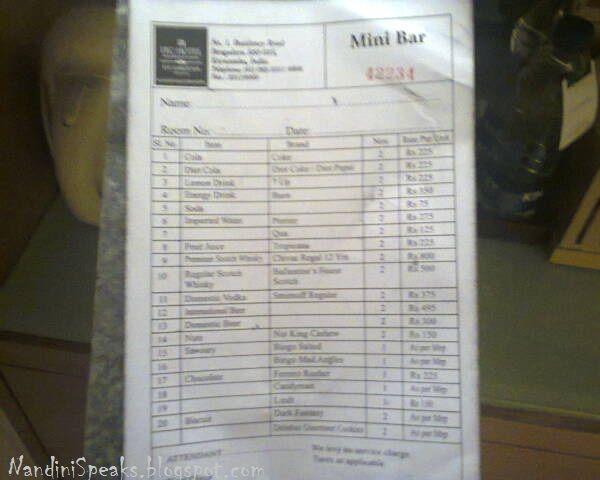 The prices on it made me shiver, though. I decided to just use the free stuff i.e tea & coffee :|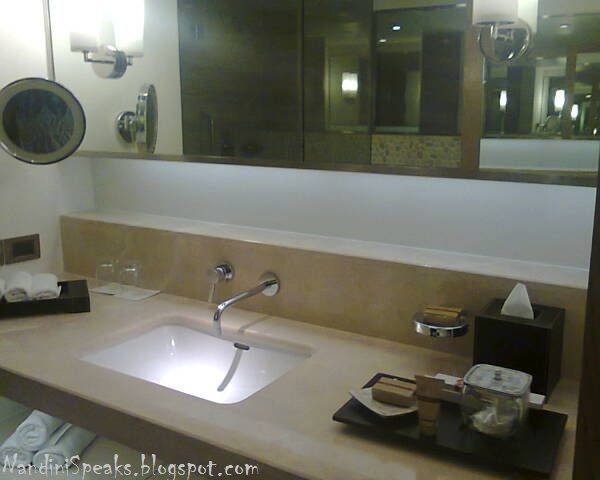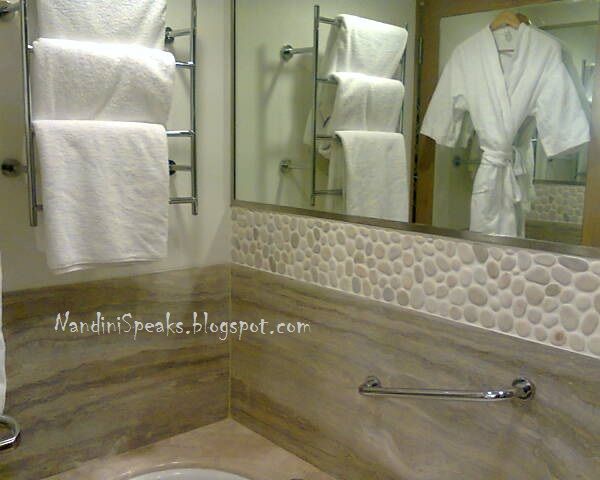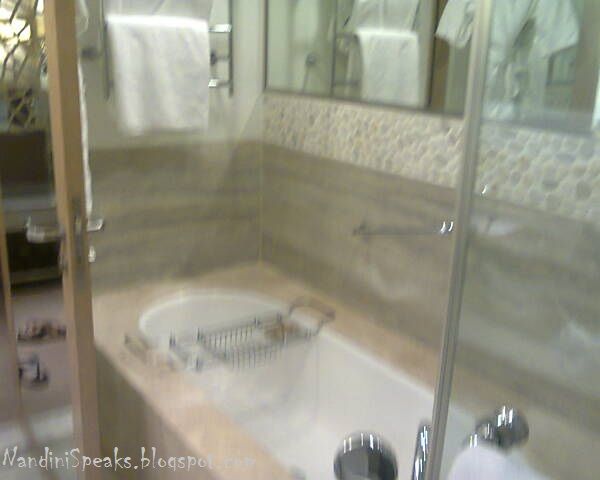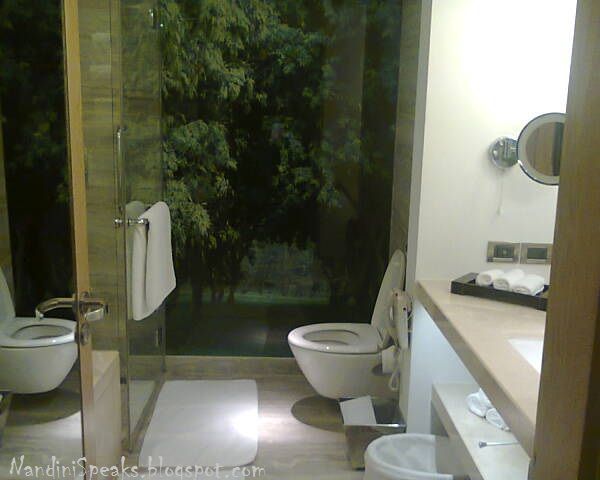 The bath area is quite spacious, with a large tub and separate shower-room with transparent walls & door. Lots of towels and their own branded toiletries to make use of
too
for free, so in that way the hotel pampers you thoroughly. I had complimentary Spa usage as well as complimentary evening snacks. I opted for the snacks, as I dislike spas. The complimentary meal is from 6-8pm in the evening, and I was late already. With a quick wash, I rushed downstairs to the Lotus Pavillion.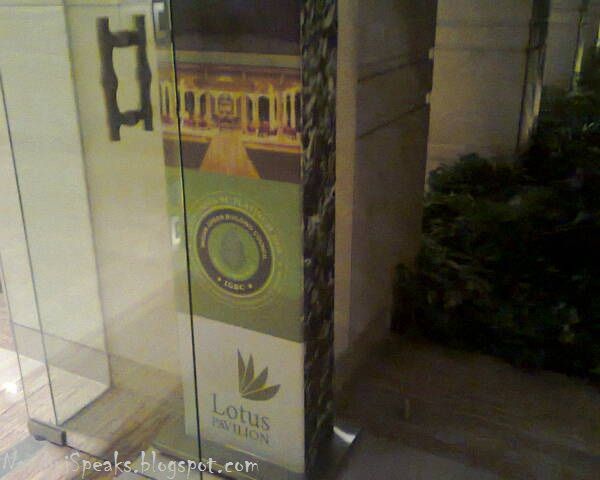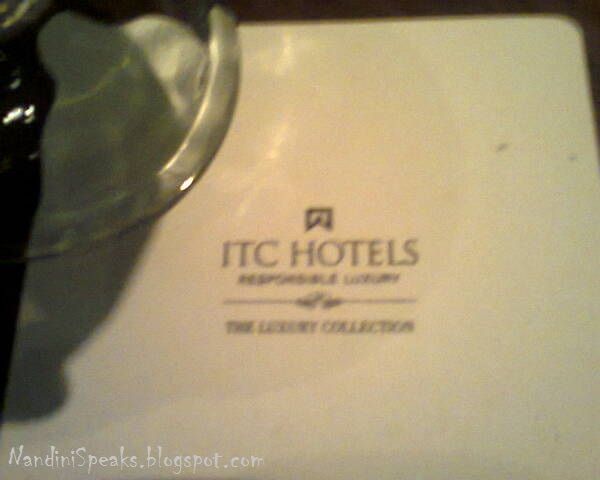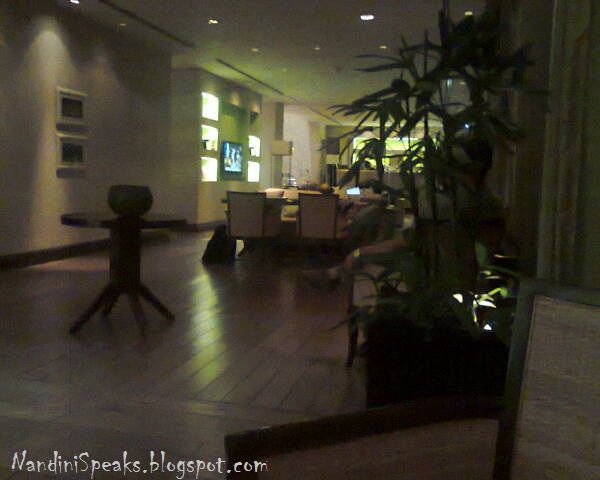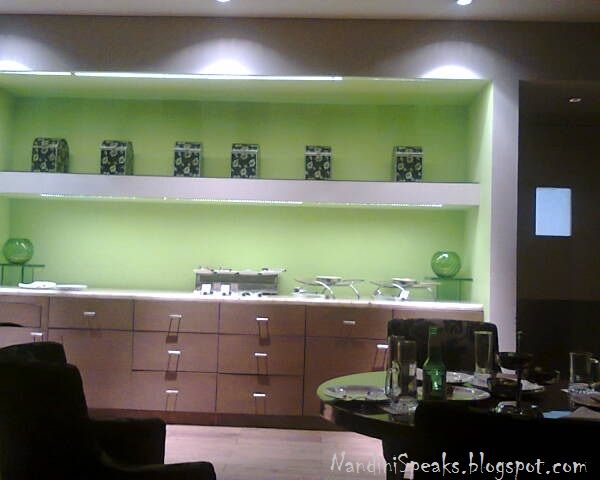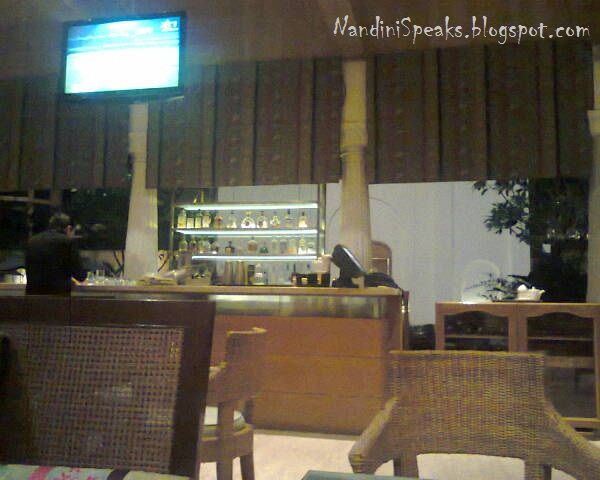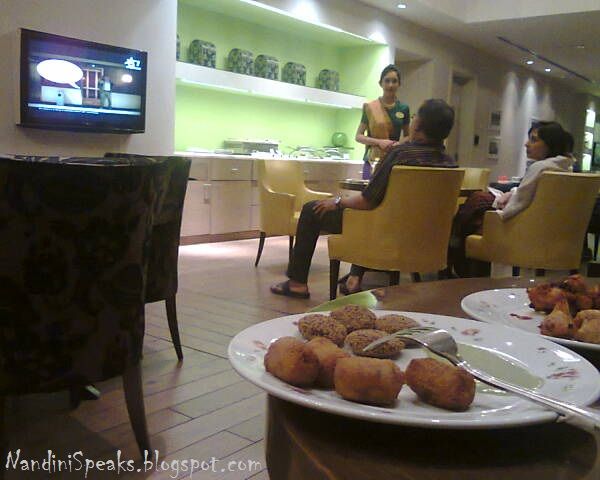 Since the hotel's name is 'Gardenia', one can easily guess why it is 'green green' everywhere around it. The Lotus Pavillion restaurant is also green; its decor intermingled with cream and other shades of beige. Its a narrow but long restuarant, serving both vegetarian and non-veg. There's also an in-house cyber cafe near it, in case you want to browse your mail
( complimentary for half-four usage )
. I was mad hungry by then, so decided to attack the free food I got :-)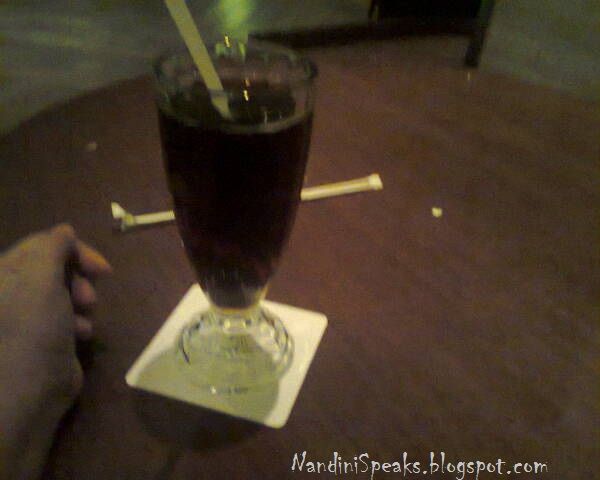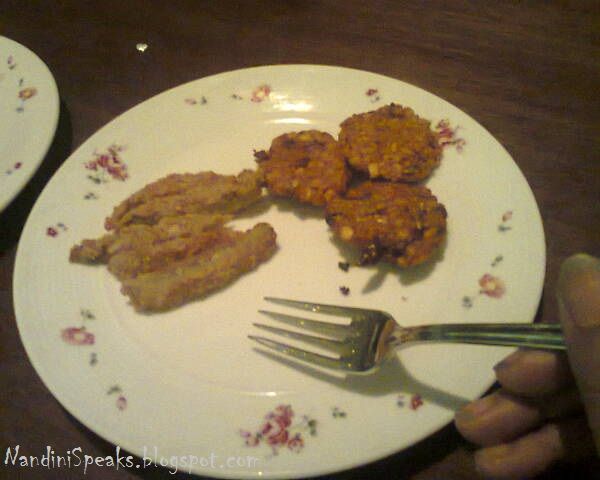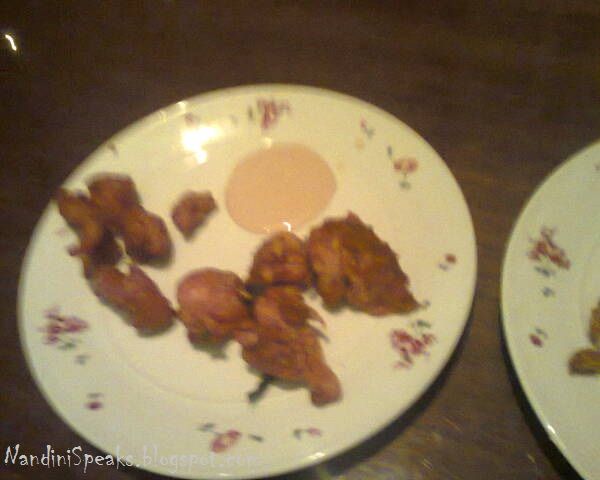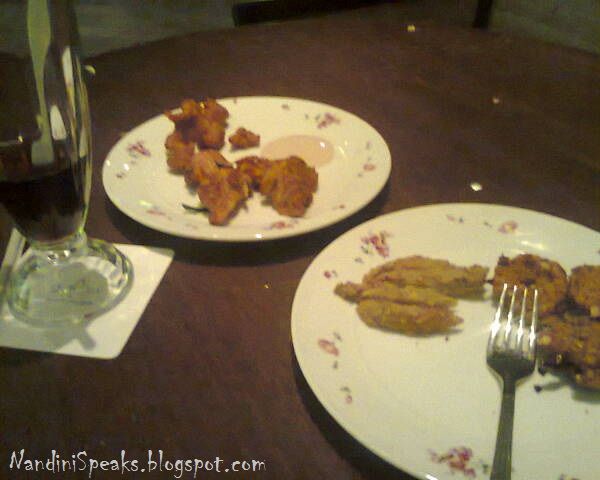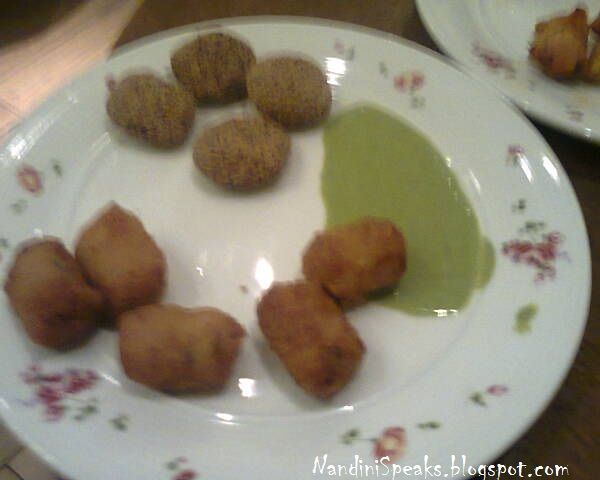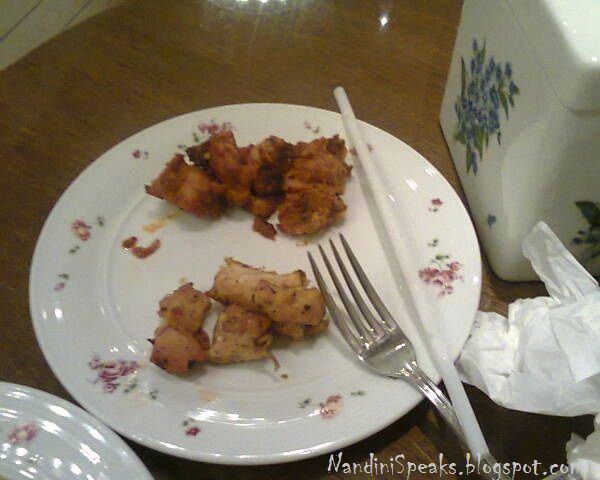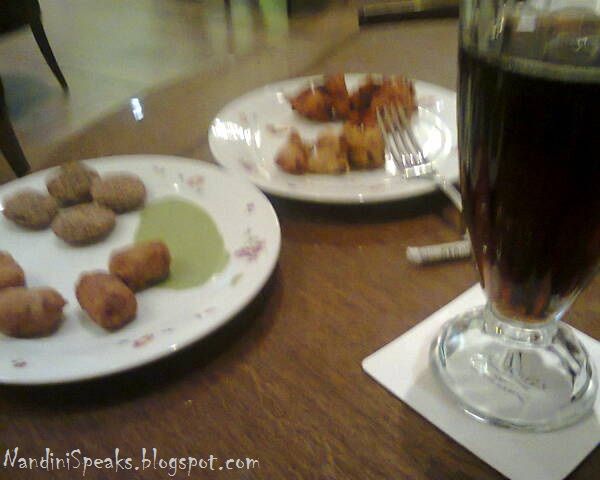 The gourmet assortments were mouthwatering to say the least and after having platefuls of them, both veg & non-veg ( on both the days ), my tummy was bursting full. BURP!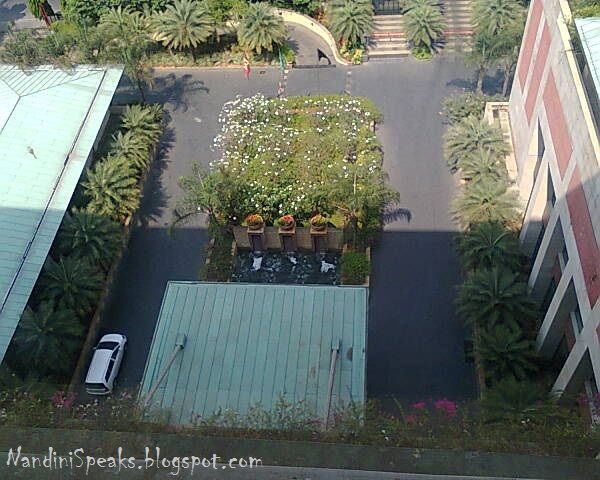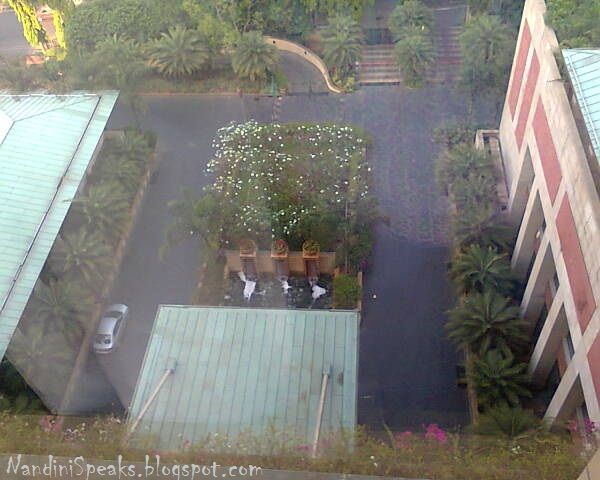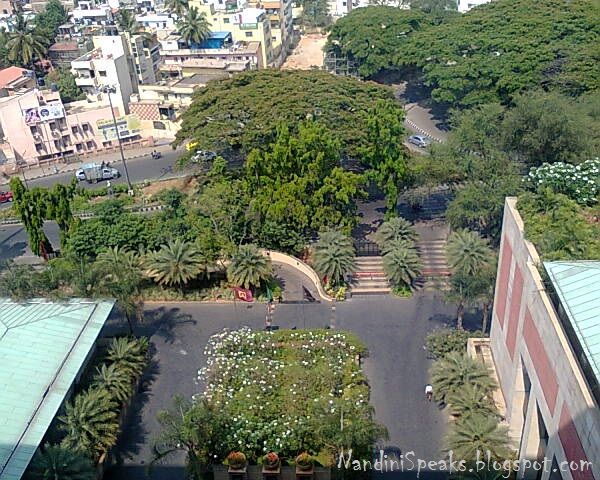 The view of the hotel compound from my room, on the 20th floor.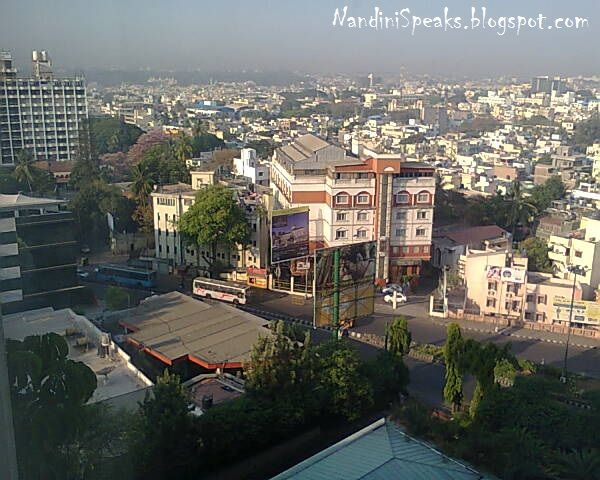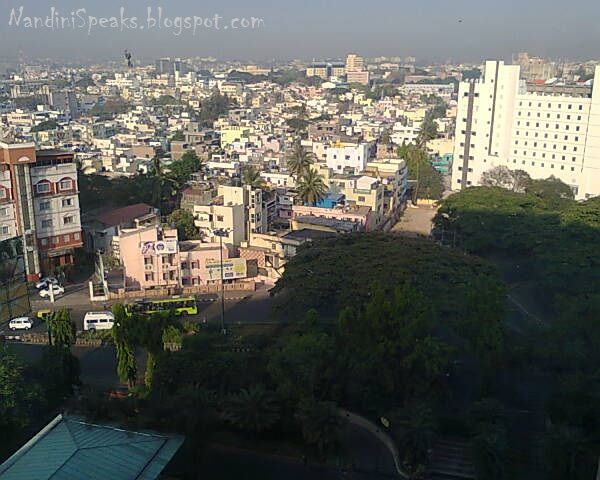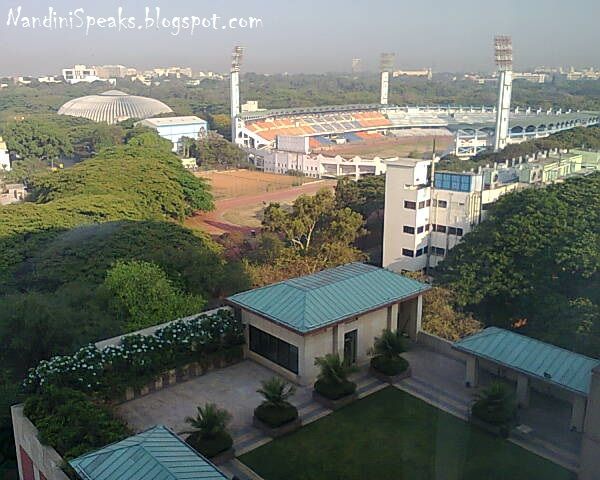 And the view of Bengaluru or Bangalore city. Ah..there, I spotted the much acclaimed 'greenery' of the city at last. Time to explore more of it, what say ;-)
Address : ITC Gardenia, Address: No.1, Residency Road ( near UB City ), Bengaluru 560025, Karnataka, India
Read next part - Here! Stay tuned for all my road, rail, flight, cruise & walk trips.
For Restaurant/Hotel/Resort reviews use 'Contact Us' page above to drop an email with details.
( Images - ©Mine. All rights reserved. )
Our Rating Scale is : 1 to 5 = ◕◕◕◕◕ - It was Awesome!
---