Photo Travelogue :
Read first part -
Here
!
ITC Gardenia has 3 ground restaurants : Lotus Pavillion, Peacock Pavillion and Cubbon Pavillion. While I did experience the Lotus Pavilion
( earlier, during both the evenings )
, I
however
didn't get time to check out the Peacock one, which is right in the middle of the courtyard surrounded by greenery. I just had a fleeting glimpse of it, and it looks great with a bar and live performance being its main highlights besides bring an open-one
( just roof & pillars )
. I did manage to try the Cubbon Pavillion though, where my complimentary breakfasts during the stay were set up for. Its a grand, sky-lit restaurant and has plenty of greenery inside - looking simply awesome
especially
the green leafy gigantic wall on the back side, illuminating the whole place with natural light.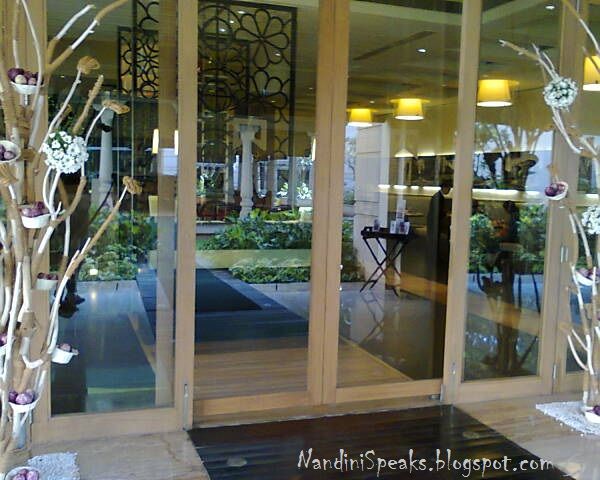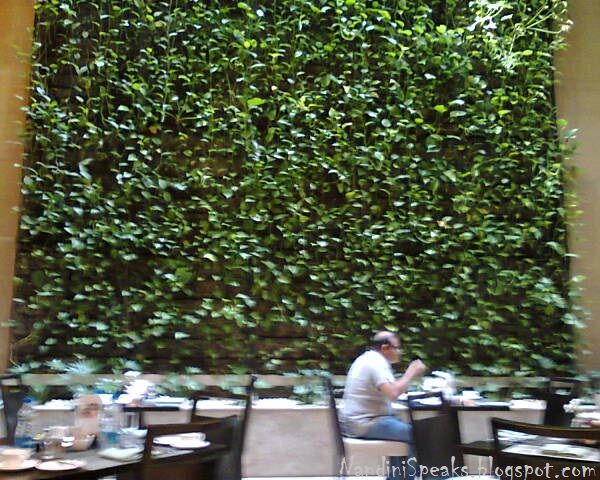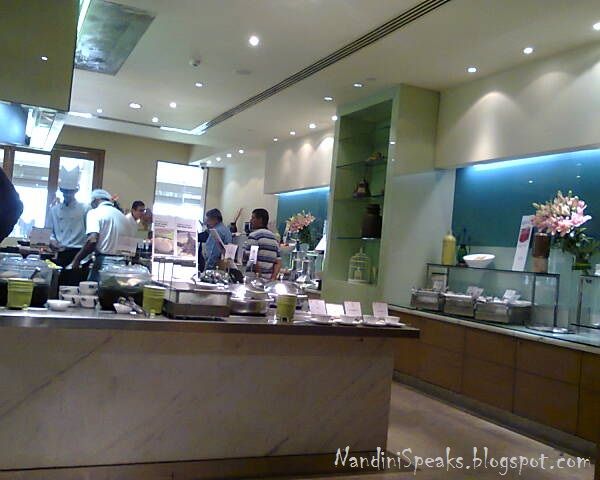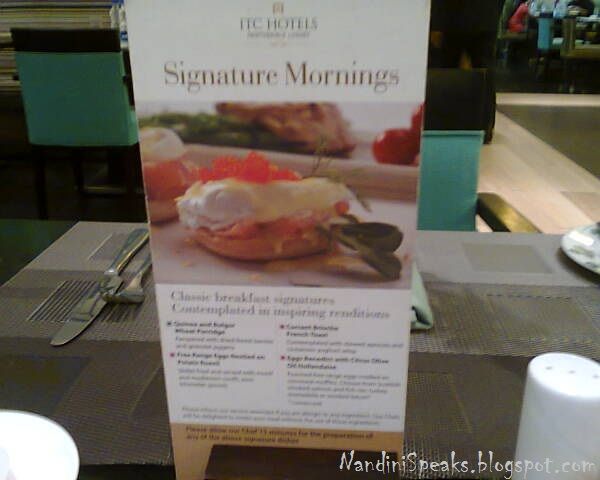 The restaurant was filled with people already, though it was little past 8am in the morning. It is open till 10-11am.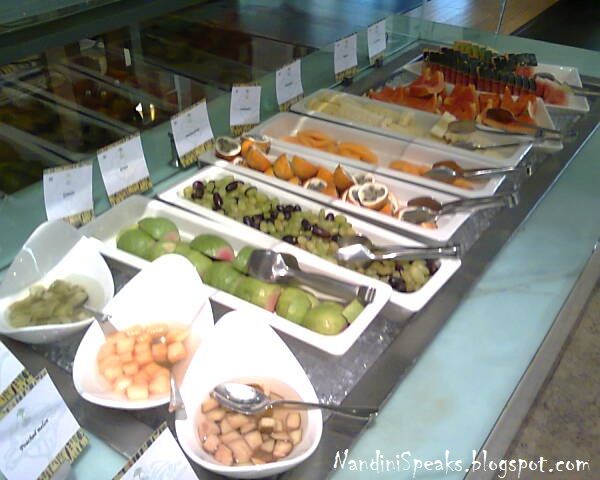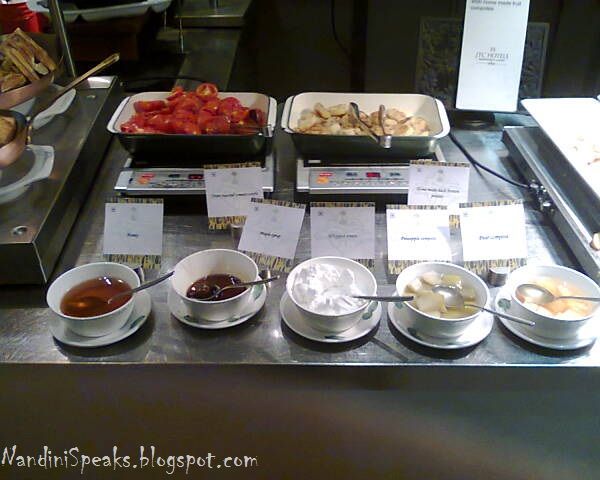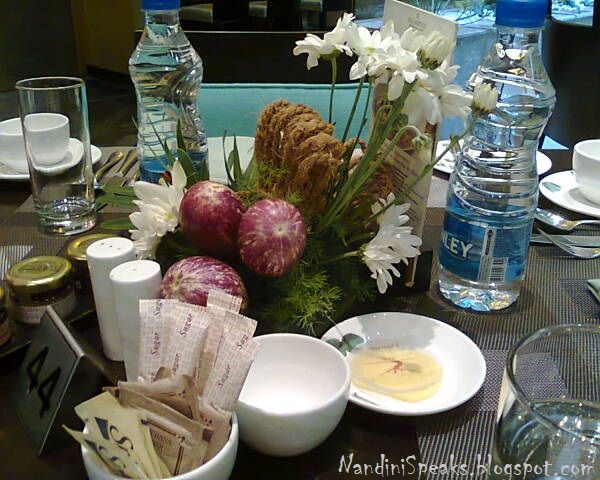 The food naturally had me ogling. I clicked only a few pictures, but the place was filled with food, food and more food. I was amazed at the sheer variety of breakfast preparations that can be there. And hats off to those people who are behind-the-scenes, preparing them to perfection.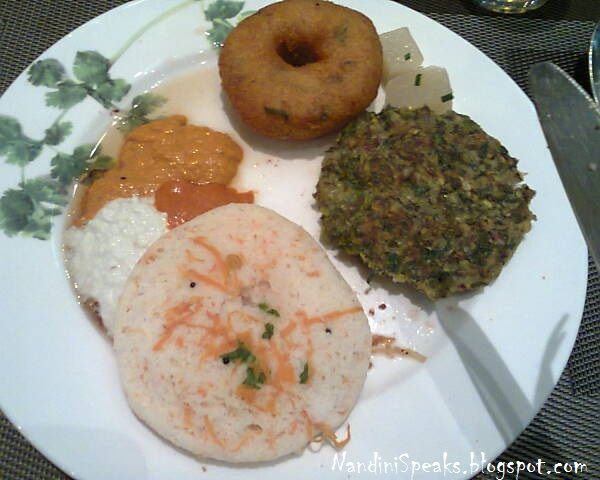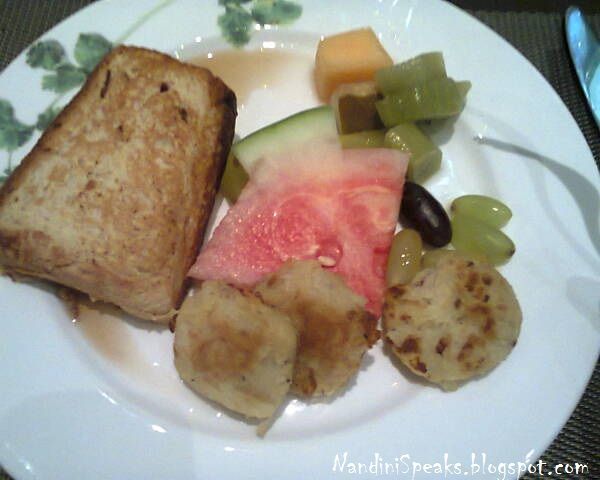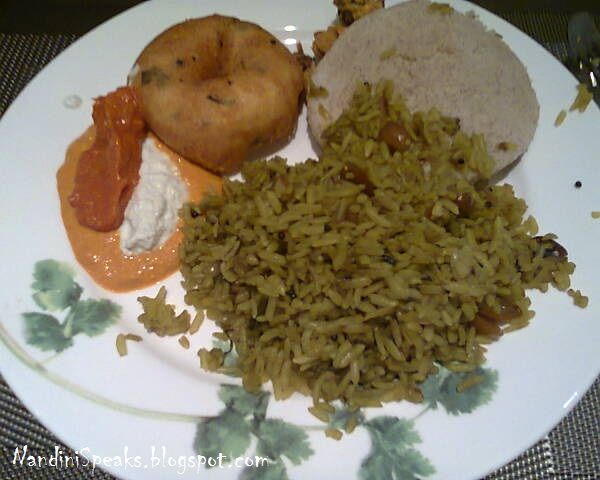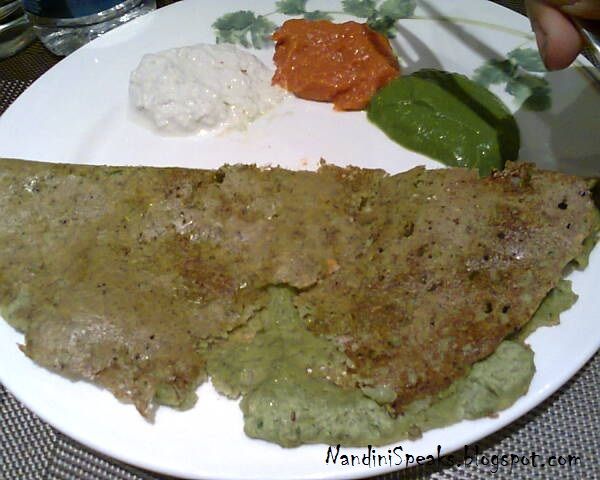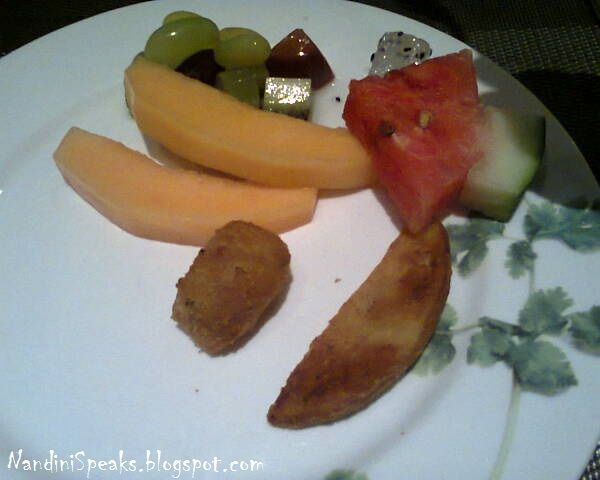 Well, that's my plate. What did you expect? FOOD!!! HAH! Considering the fact that I didn't know how the day ahead would be, as I was planning to take a city as well as outskirts tour, I filled myself with as much food as I could. I swear, I could've eaten more, it was so delicious. And I had a green Dosa too
( made of moong dal )
a speciality down there, can you believe it? ;-)
After drinking 2-3 cups of coffee, I finally left the restaurant. I had the KSRTC bus to catch for the tour. I missed it once while going to
Nandi Hills
, will I miss it again? I sure didn't want to, hence, rushed out after loading myself with all that yummilicious food. There's surely a thrill eating free-food, lol.
( Second day also I had a gigantic breakfast king-size, at the Cubbon, before heading home )
.
Cubbon Pavillion, Address: ITC Gardenia, No.1, Residency Road ( near UB City ), Bengaluru 560025, Karnataka, India
Read next part - Here! Stay tuned for all my road, rail, flight, cruise & walk trips.
For restaurant/hotel reviews use 'Contact Us' page above to drop an email with details.
( Images - ©Mine. All rights reserved. )
Our Rating Scale is : 1 to 5 = ◕◕◕◕◕ - It was Awesome!
---