Photo Travelogue :
Read first part -
Here
!
When one uses the term 'temple', one automatically assumes it to be a hindu ones. I too, thought the same, when the dhaba-owner had earlier asked me to visit the place; until, I was corrected as it being Buddhist
instead
. Actually, instead of using the term 'mandir' while asking for directions, one should also use the term 'buddhist', so that one gets to the correct place. Anyways, little mis-adventure done, I got to the correct destination,
alas
. Walking through the tibetan colony was peaceful in itself, but on entering the
MindRolling Monastery
, a sense of calm took over.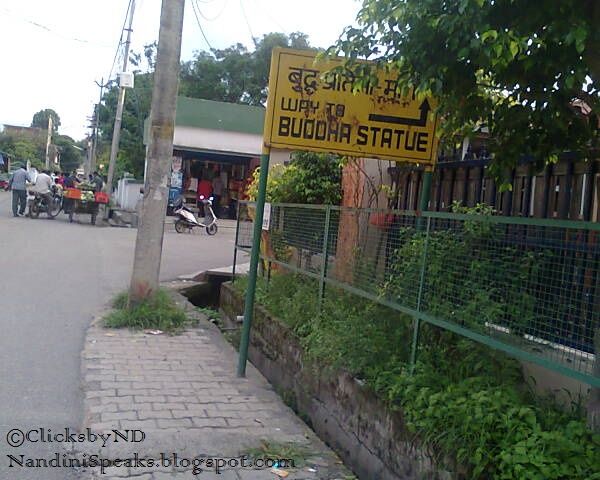 taking the above direction, the giant Buddha statue immediately came to view :-)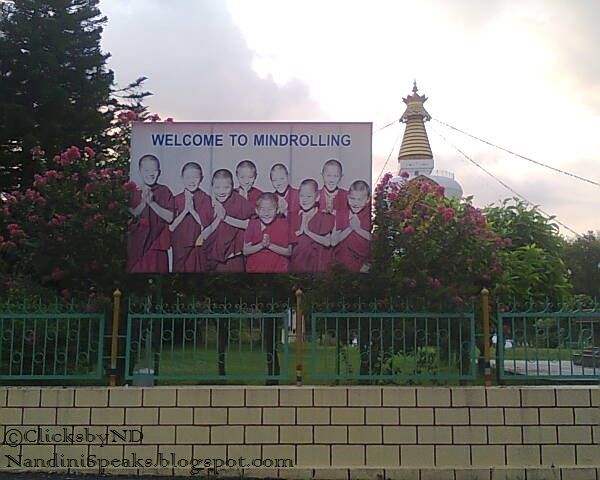 the entrance...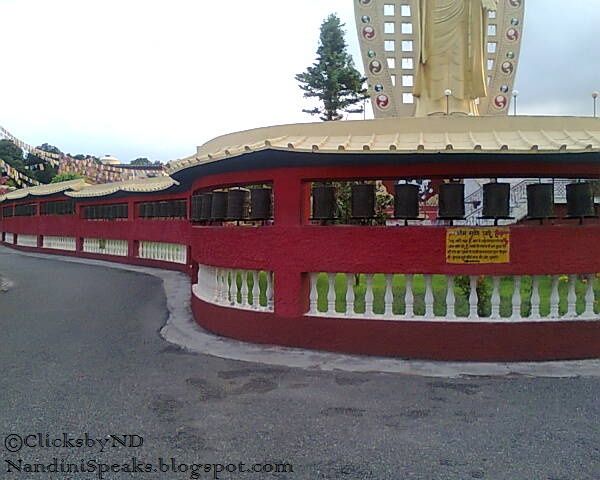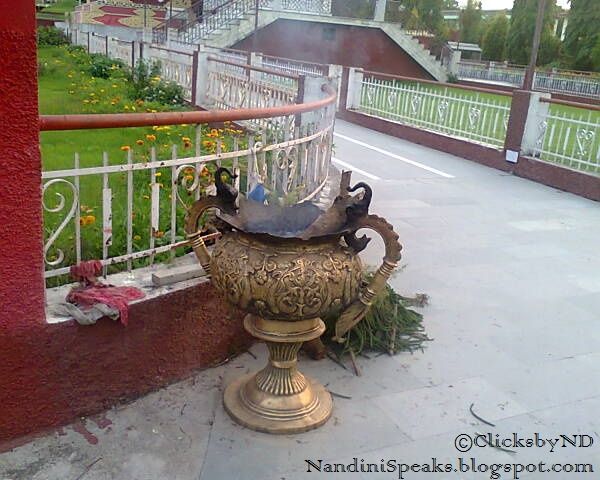 the prayer-wheels, the incense pitcher...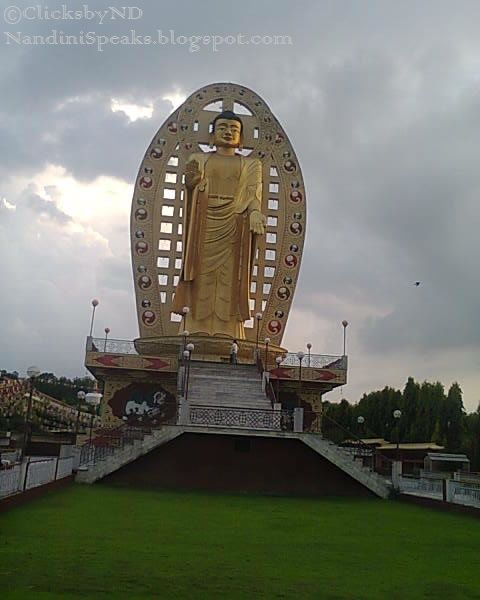 isn't it giant? Well, there are plenty more interesting ones in the premises.
History : Khochhen Rinpoche at the age of 22, escaped into exile in India as one of the seven-member entourage of Mindrolling Trichen Rinpoche. In 1965, he and the small group of monks began the process of re-establishing Mindrolling monastery ( which was destroyed back in Tibet due to various factors - both natural as well as political ) near Clement Town, in Dehradun. He also established the Ngagyur Nyingma College, one of the largest Buddhist institutes in India. Near Mindrolling Monastery, Rinpoche also erected a 190 feet high Stupa of the Buddha's Descent from the God Realms, inaugurated in 2002, and dedicated to world peace.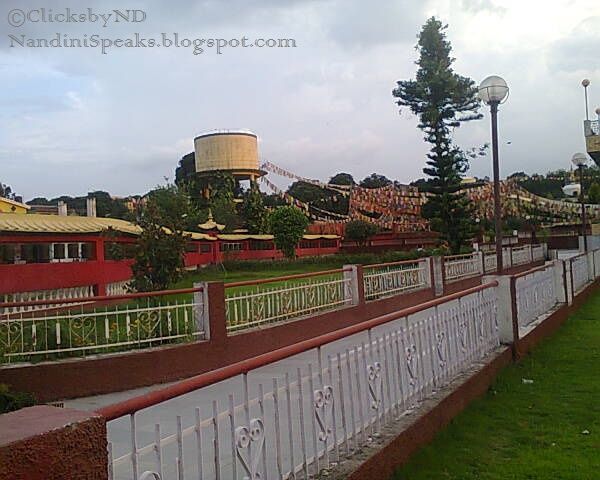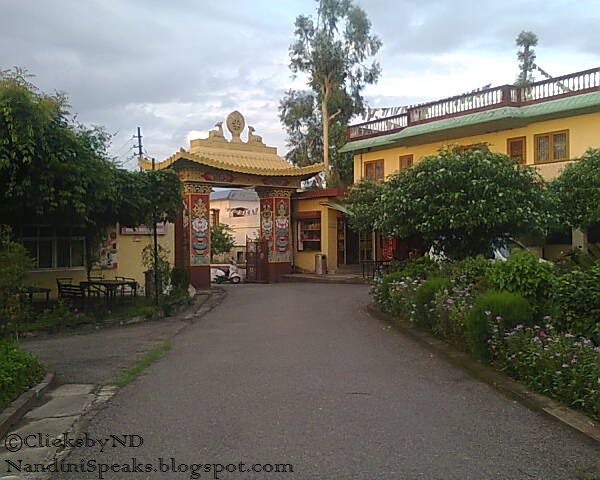 the monastery compound, such a serene atmosphere...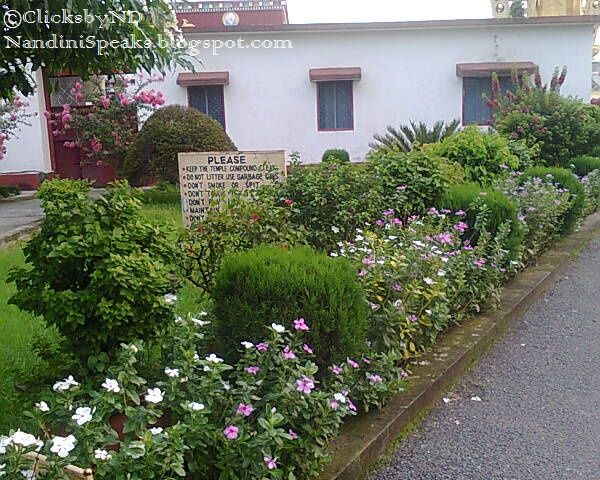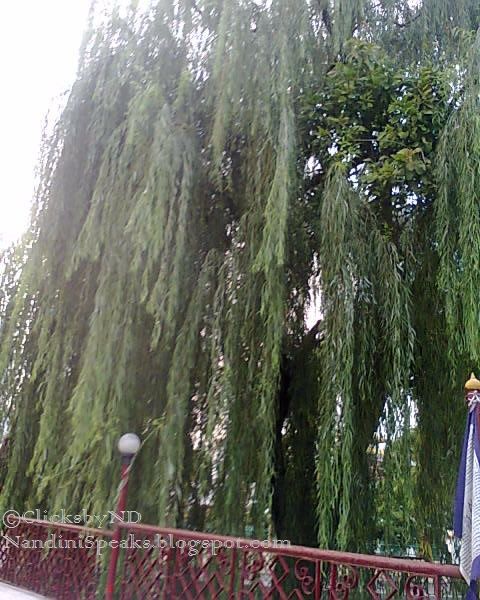 beautiful, well-kept gardens ( above )...
typical tibetan architecture ( below )...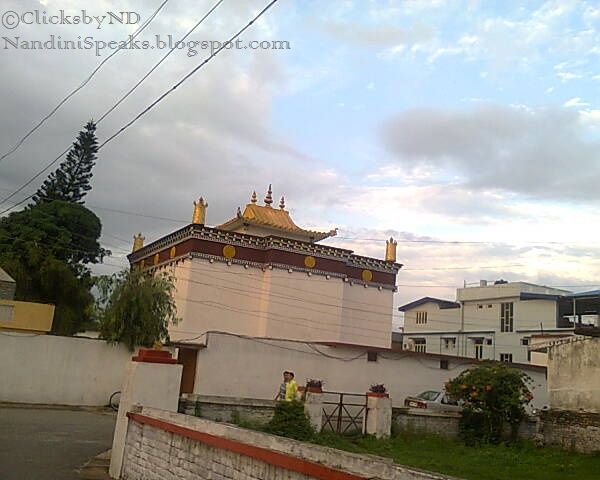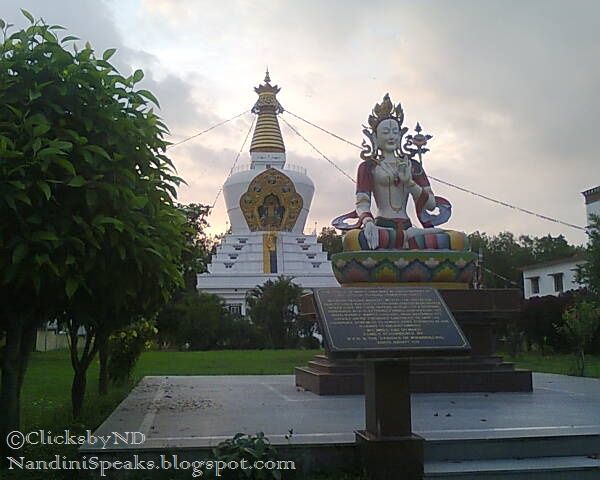 The stupa of the re-established Mindrolling Monastery, in Clement Town, Dehradun.
I totally loved my time in these peaceful grounds. There were many monks - both young and old, walking about in their maroon robes. How I wish I could go back and spend some more.
Well, someday soon, perhaps...
Address : Mussoorie, Uttarakhand
Read next part - Here! Stay tuned for all my road, rail, flight, cruise & walk trips.
( Images - ©Mine. All rights reserved. )
Our Rating Scale is : 1 to 5 = ◕◕◕◕◕ - It was Awesome!
---